Warning: There are more than 100 hi-res pictures in this post, so page loading may be a tad slow. Sorry for the inconvenience.
So the Japanese are known to be one of the most innovative, creative and curious societies of modern civilisation. Tech aside, from the bizarre "yaeba" trend (of undergoing dental surgery to make your teeth crooked) to capsule hotels and restaurants that serve only canned food (Mr. Kanso), Japan never fails to intrigue.
If venturing into Tokyo's ladies-only masturbation bar or paying ¥6,000 to lie in bed with a complete stranger for an hour at the "cuddle-club" (top up another ¥1,000 to stare into each other's eyes for 3 minutes, sexual advances prohibited) is too outlandish for your tourist appetite, a visit to the country's iconic 1-stop tax-free discount store may be worth your amusement.
With an array of food, cosmetics, clothes, medicine, furniture, electrical appliances, pet supplies, costumes, magic tricks, branded merchandise, adult content and several "unconventional" items available for purchase 24-hours a day (selected outlets), you'll never get bored browsing the shelves of my favourite store in Japan – Don Quijote (ドン・キホーテ) or "Donki" for short.
In Osaka and Roppongi, Don Quijote even comes complete with a rollercoaster on its roof. Although I've never ridden it before (am not even sure if it's a functioning one), I have been quite a regular customer at this oh-so-amazing store. *big-grin*
When I first moved to Tokyo in 2008, most of my furniture, pots and pans (even my kitchen knives), electrical items (including my TV and stereo), cleaning aids (clothes detergent, toilet cleaner), and everyday items (toilet paper, toothpaste etc.) were bought from Don Quijote. *laugh* Yep. Heck, I even got my suitcases, contact lenses and Christmas tree from that store. Totally reliable, very accessible and as you can tell… quite affordable to shop at. Haha.
DID YOU KNOW:
Don Quijote Co., Ltd
is a
public listed company with stores in
over 160 locations throughout
Japan (and 3 in Hawaii).
Here are some of the things you'd be able to buy from the outlet in Shibuya.
Fresh food, dairy, etc.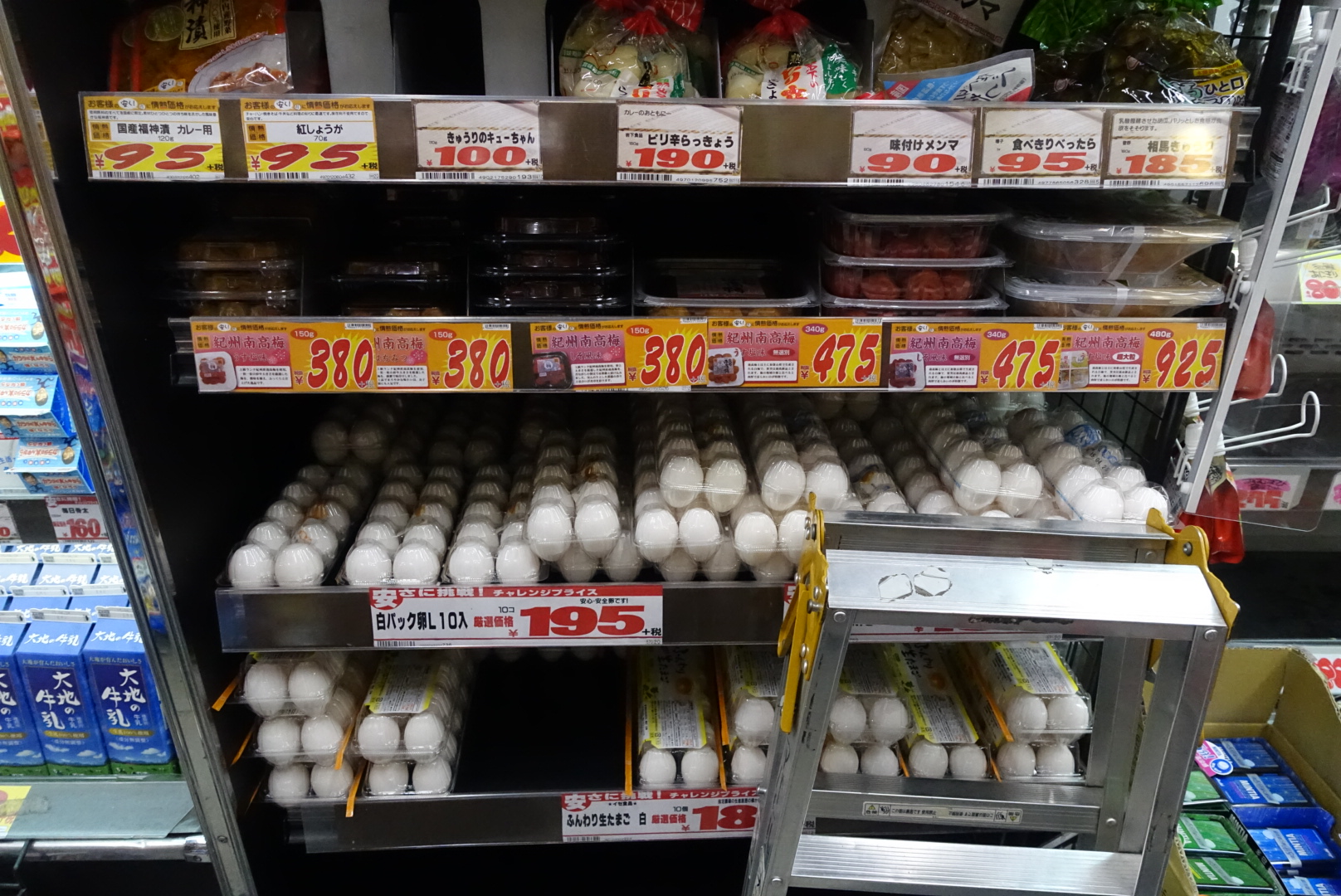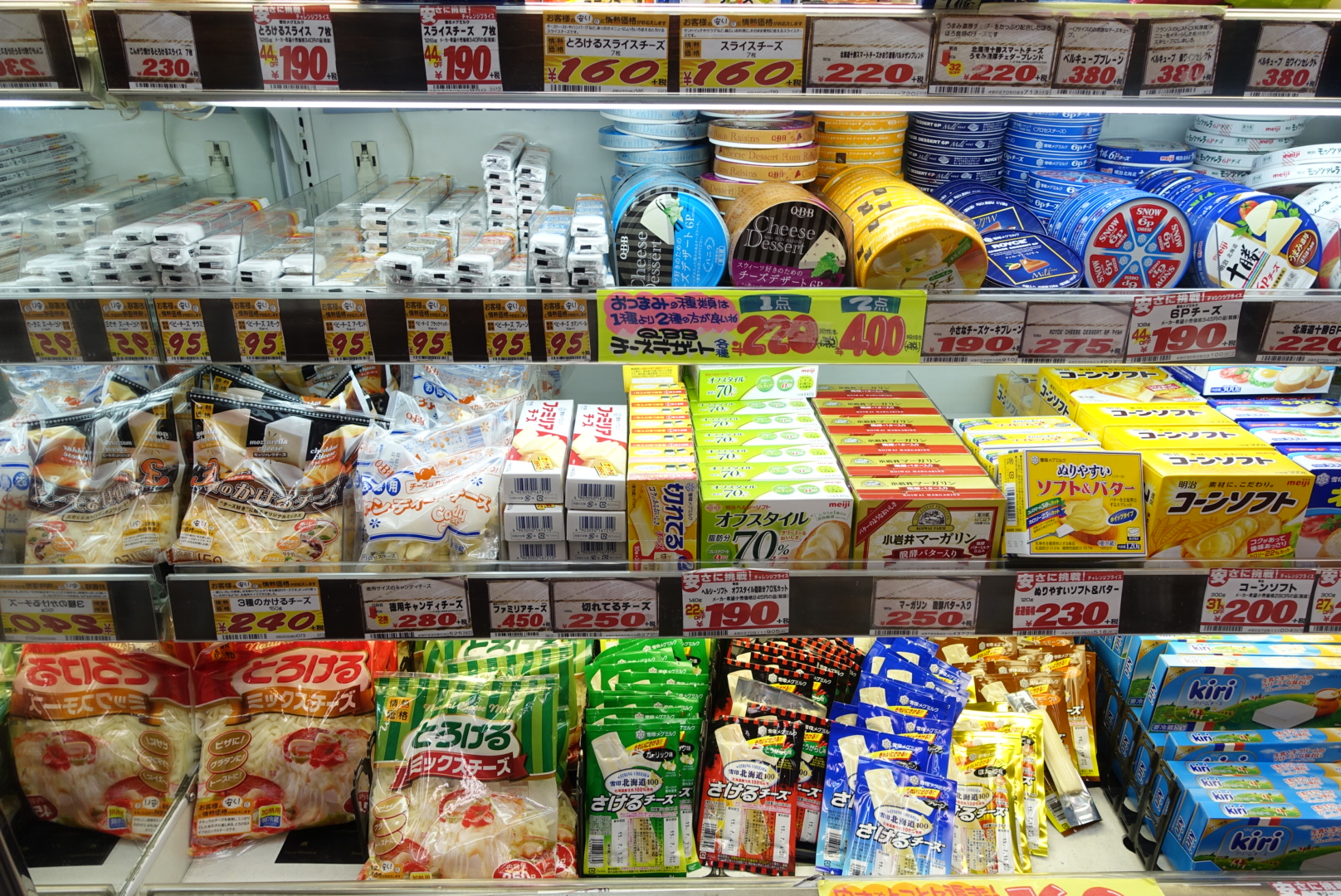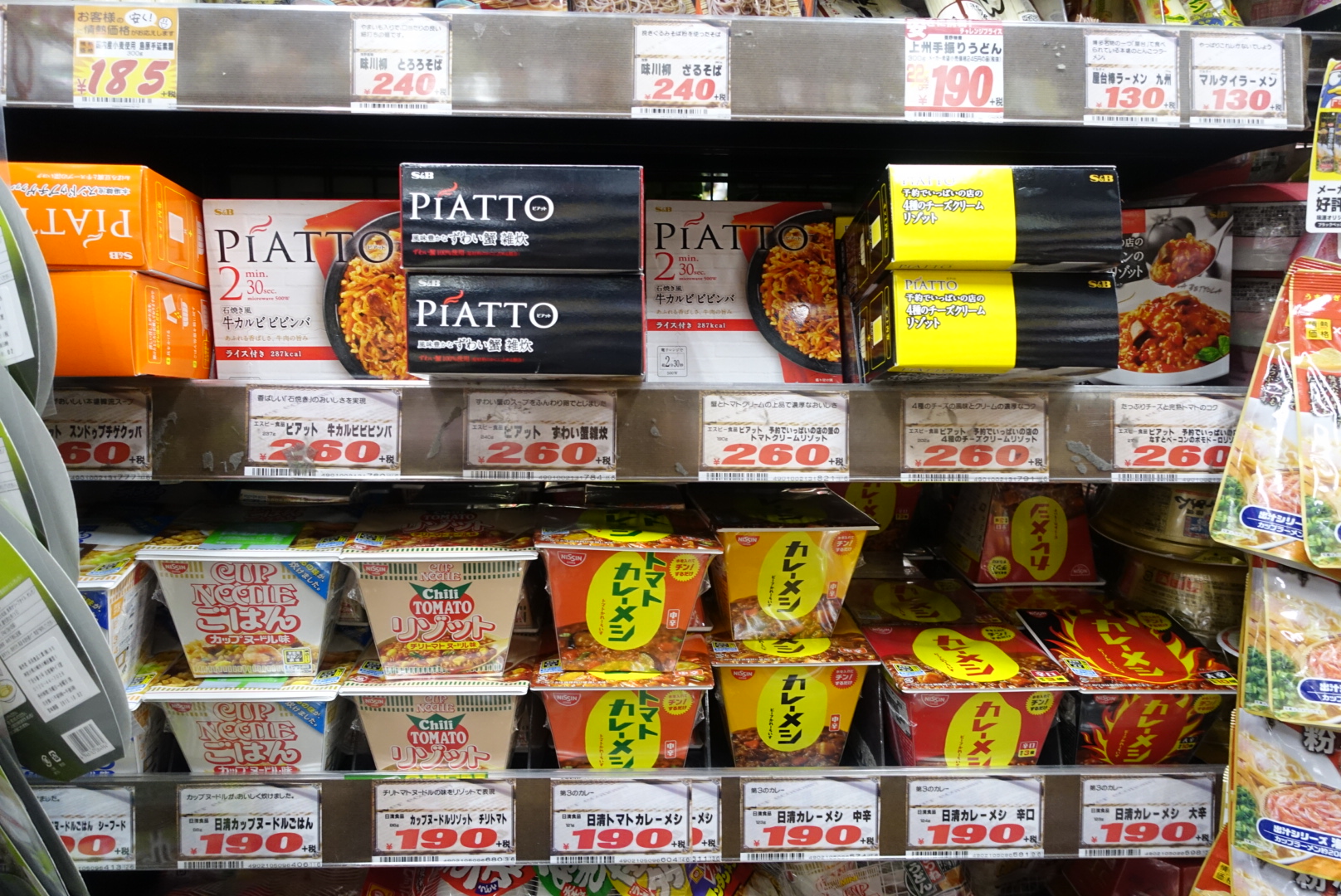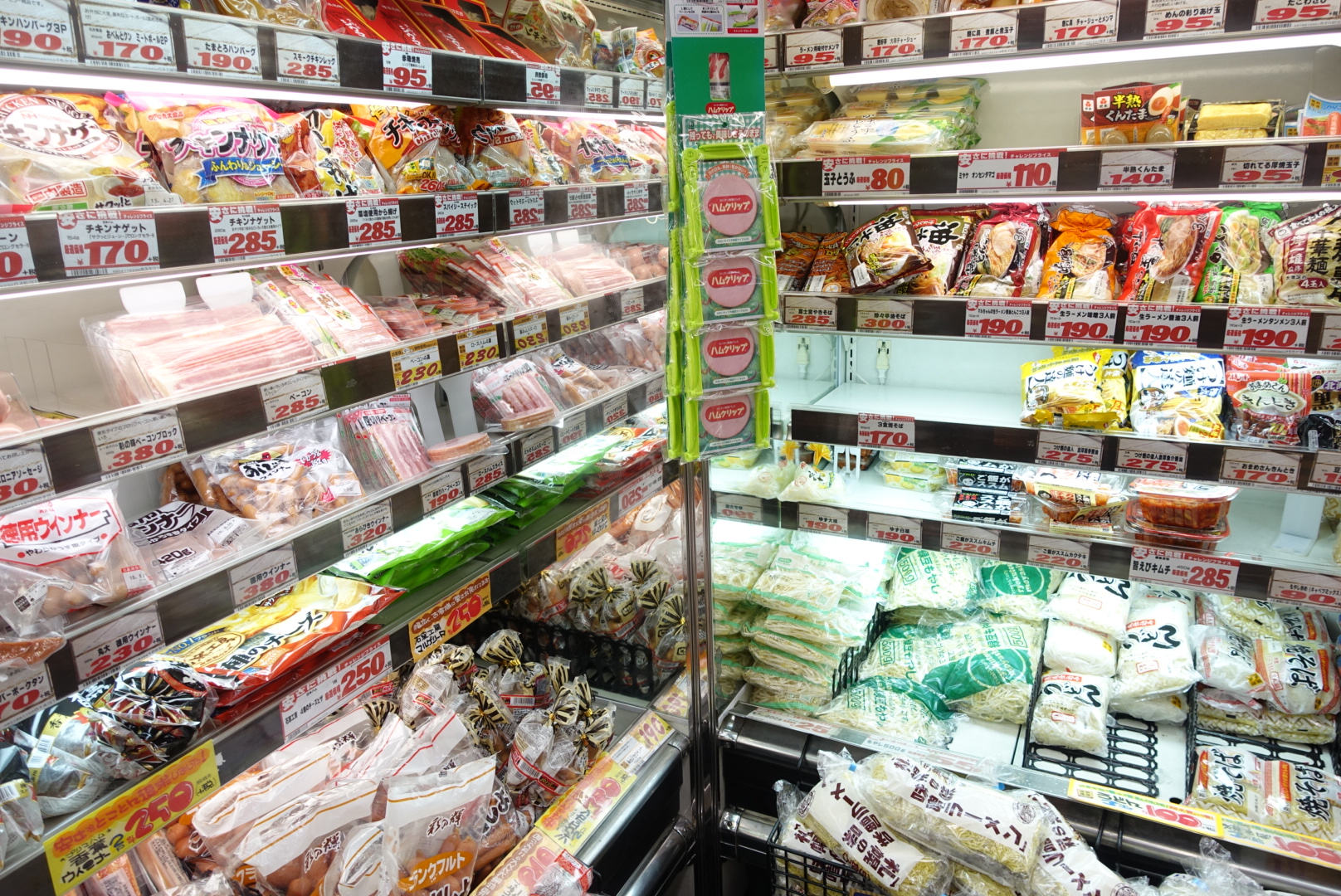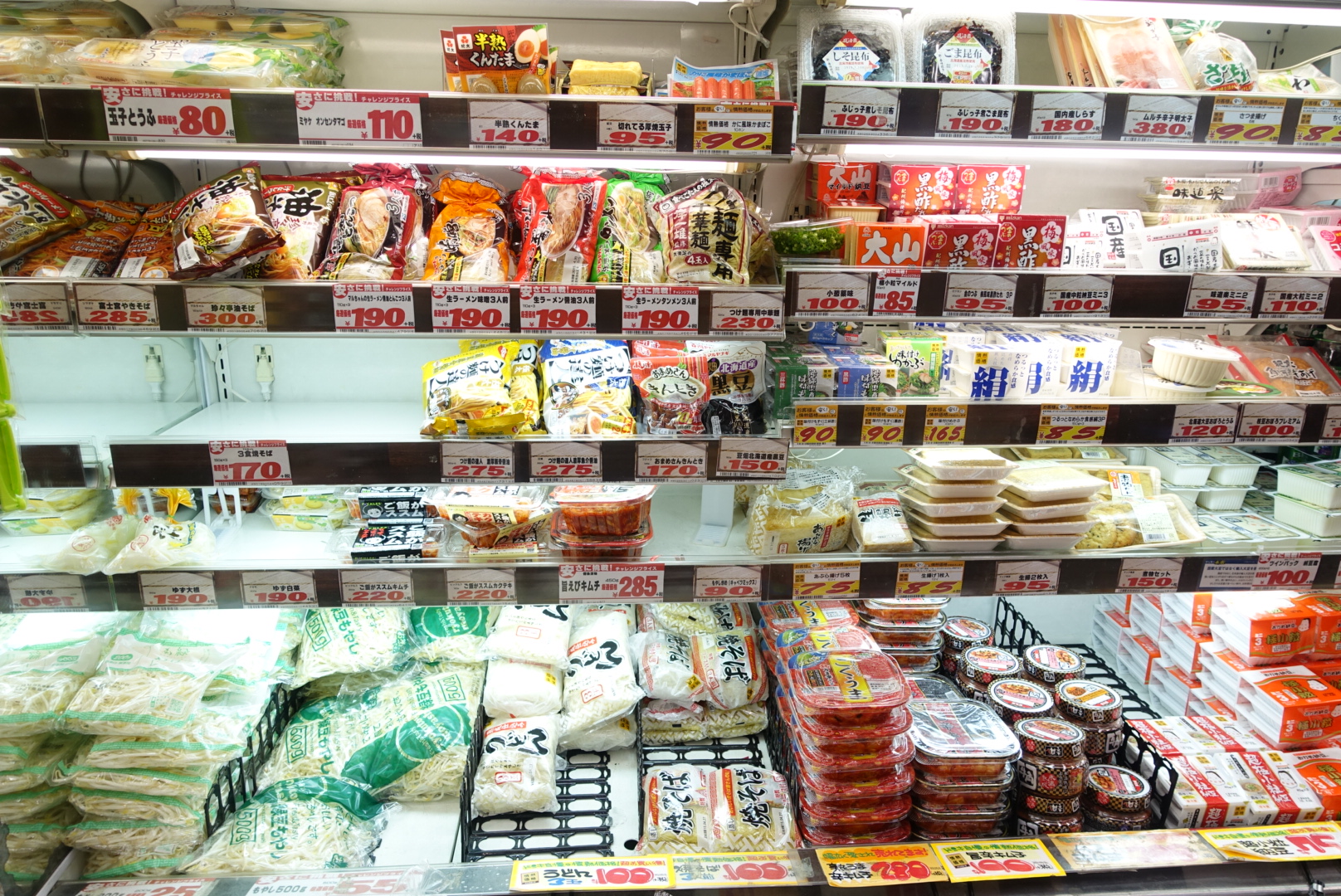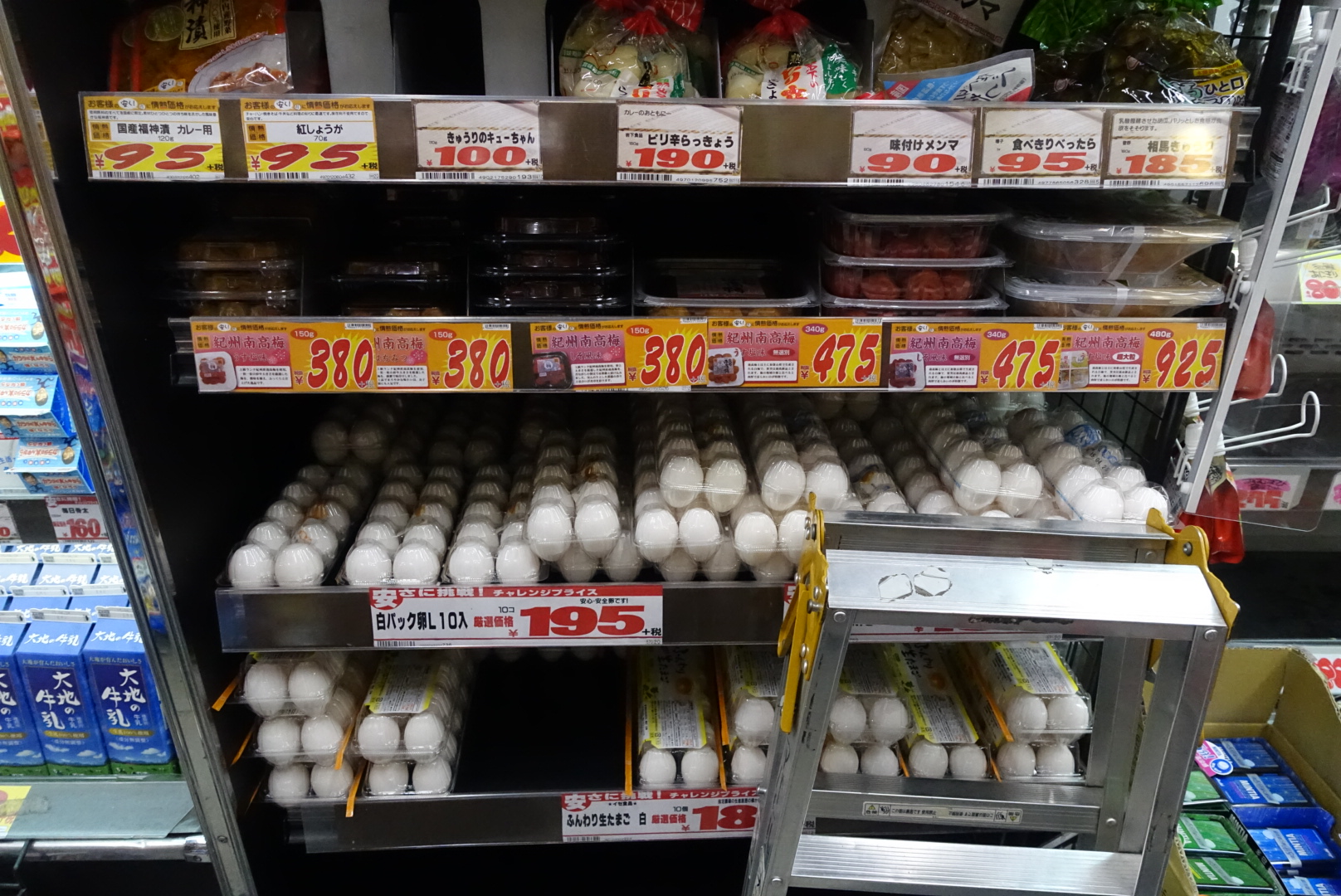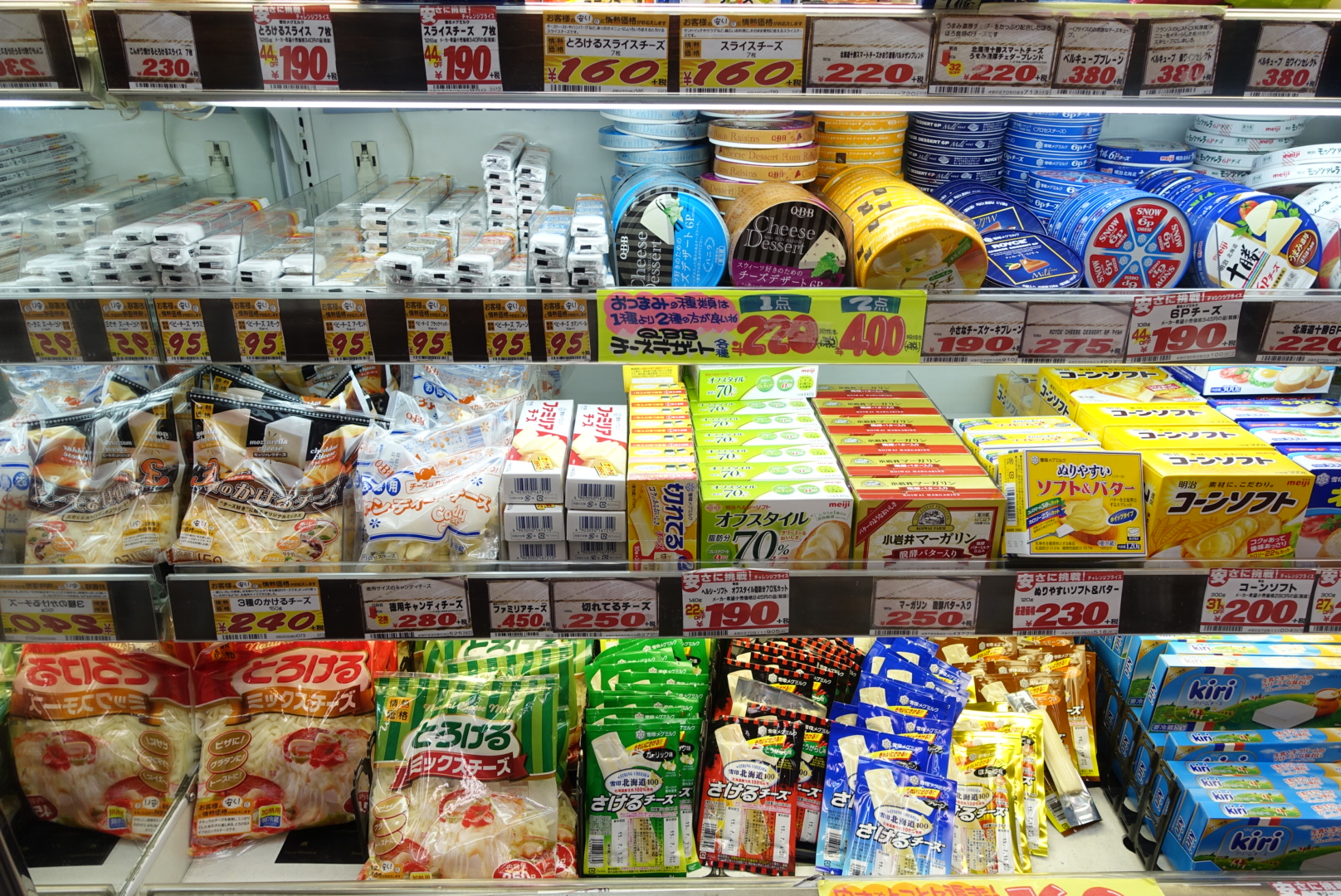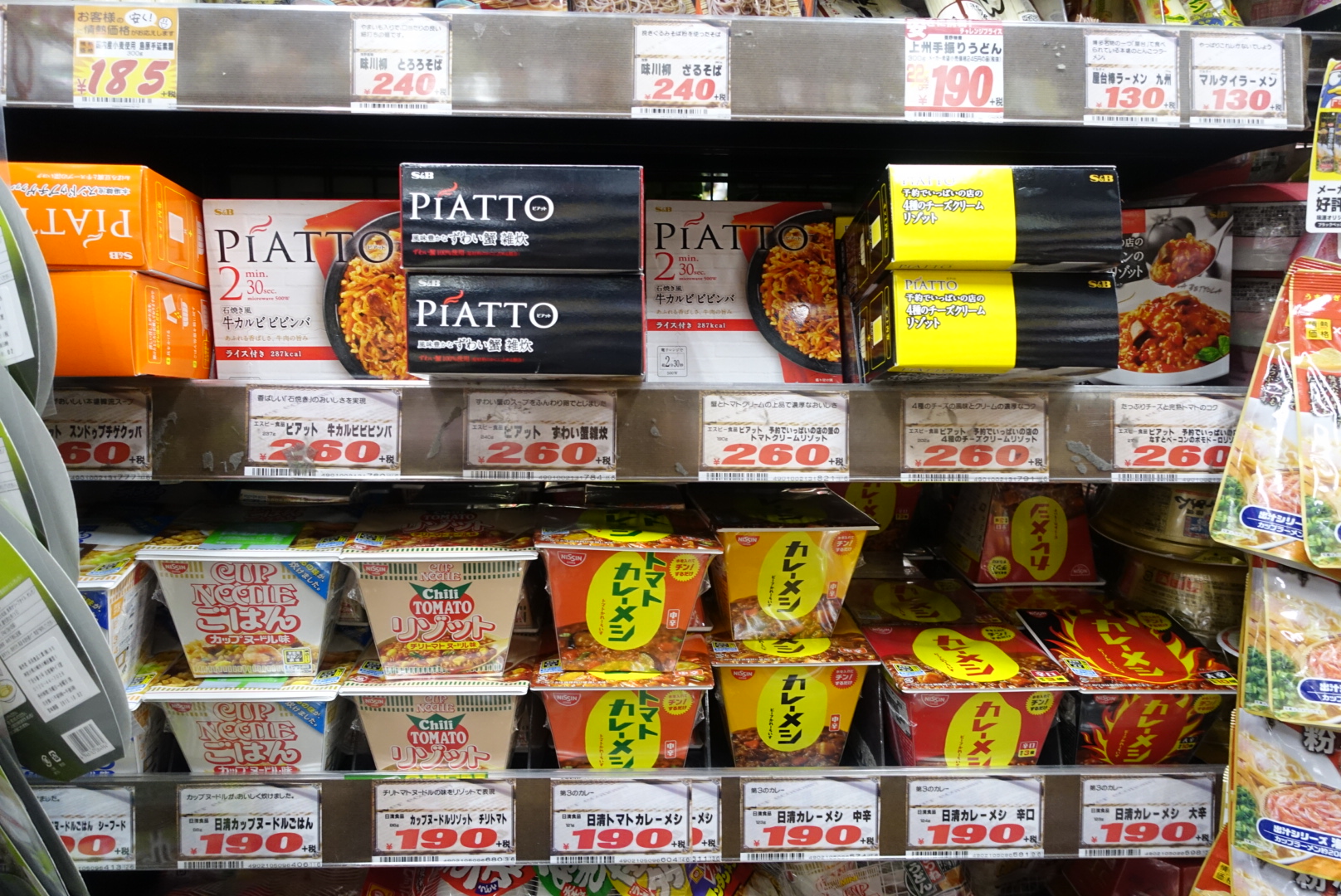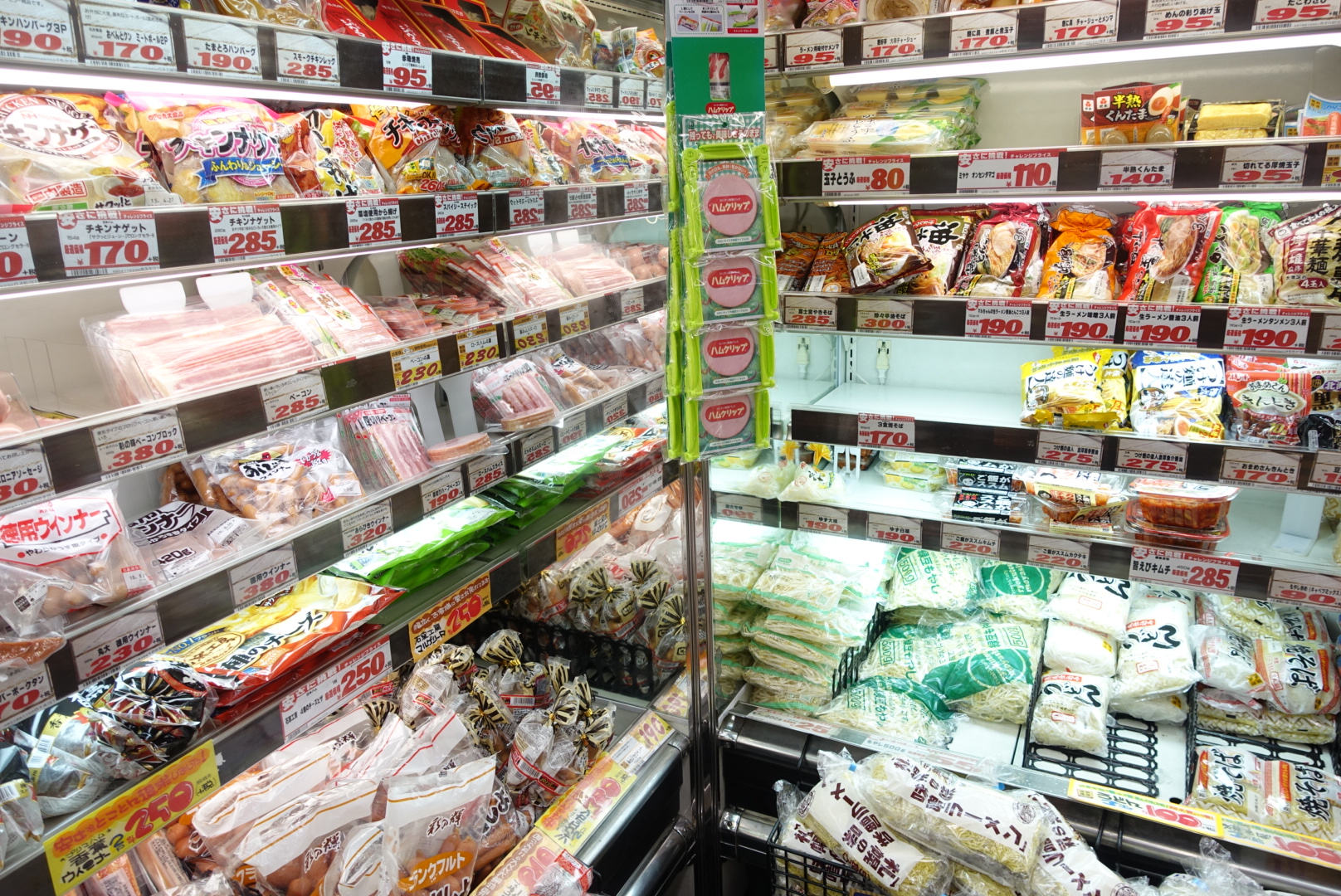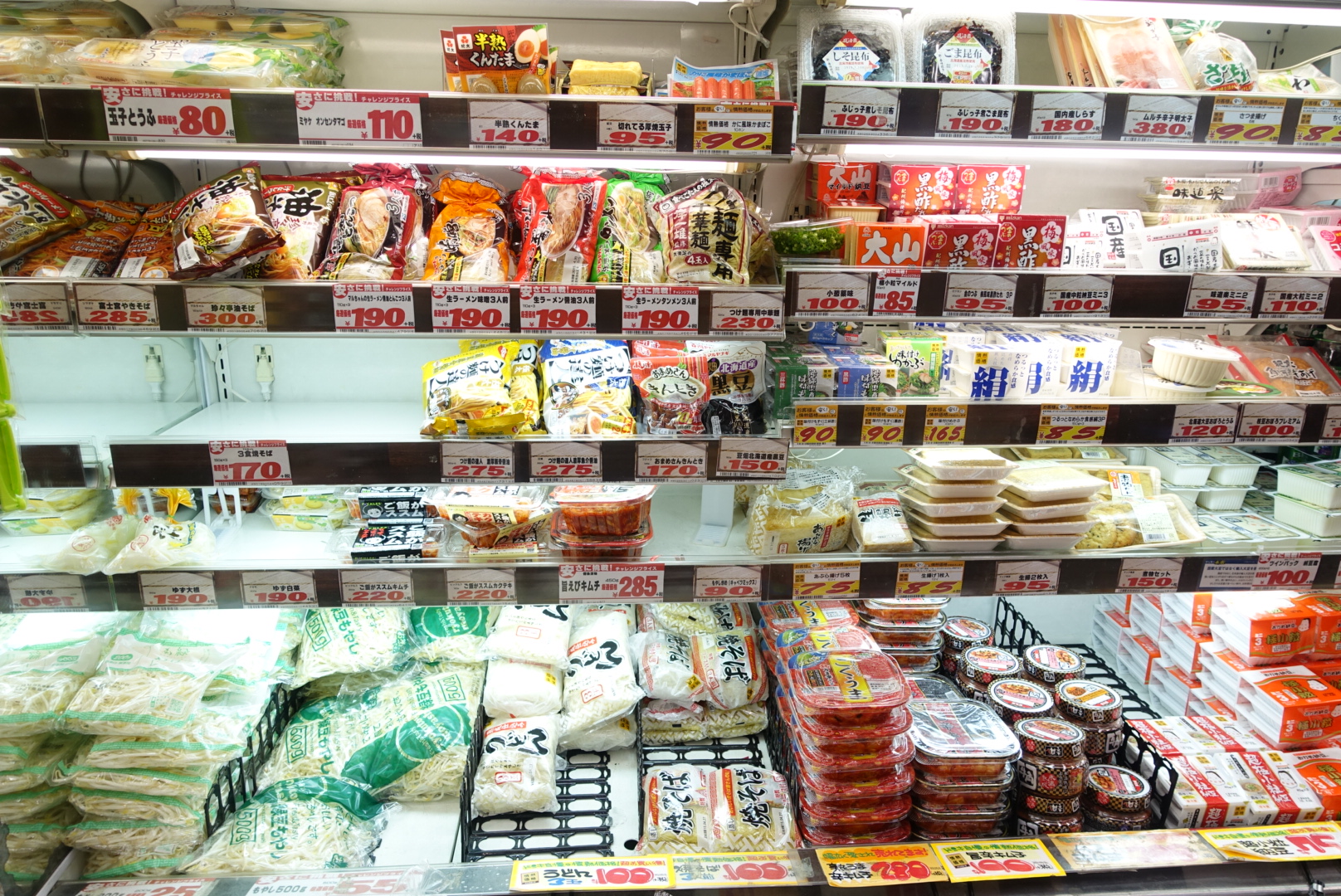 Drinks, beverages, alcohol, etc.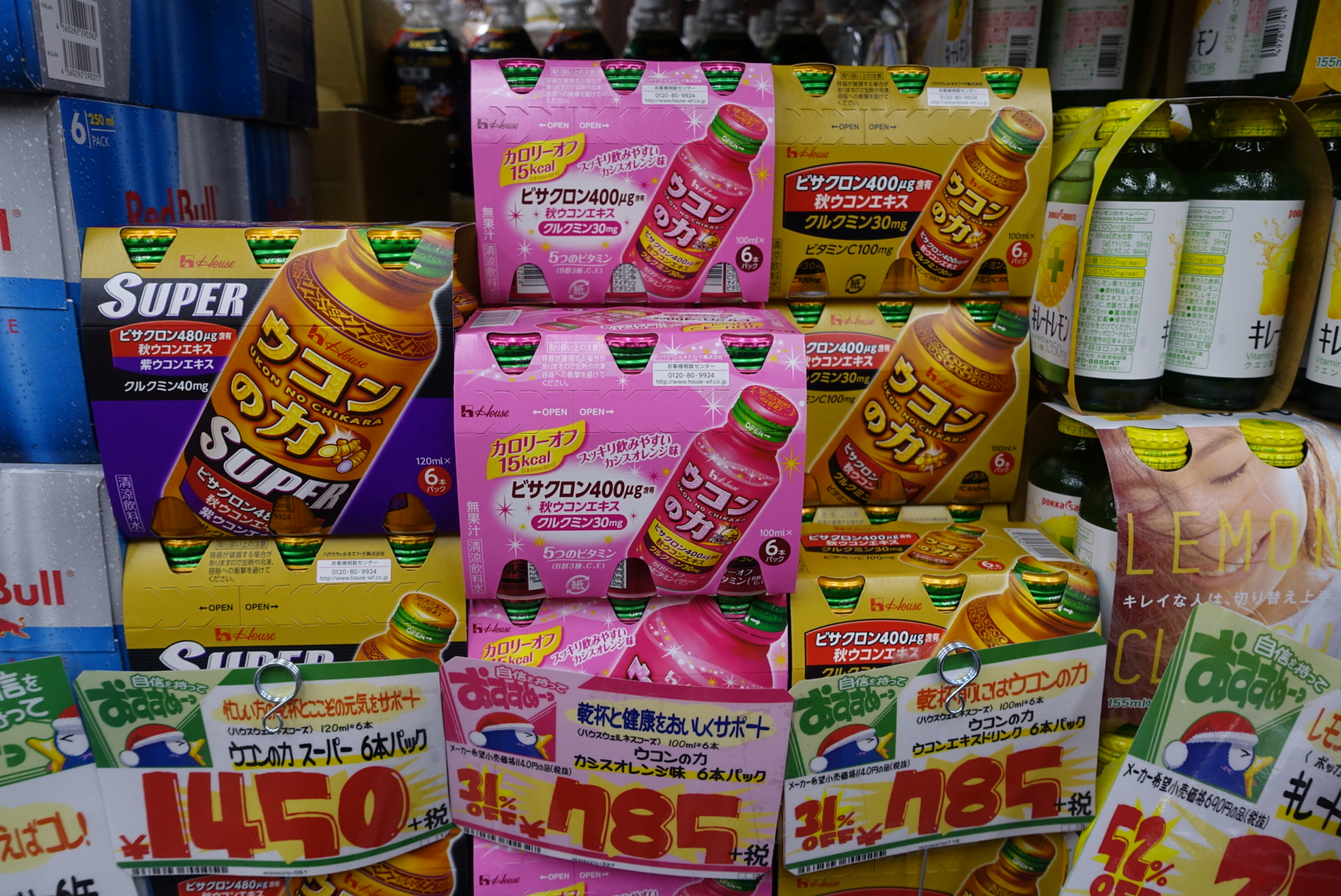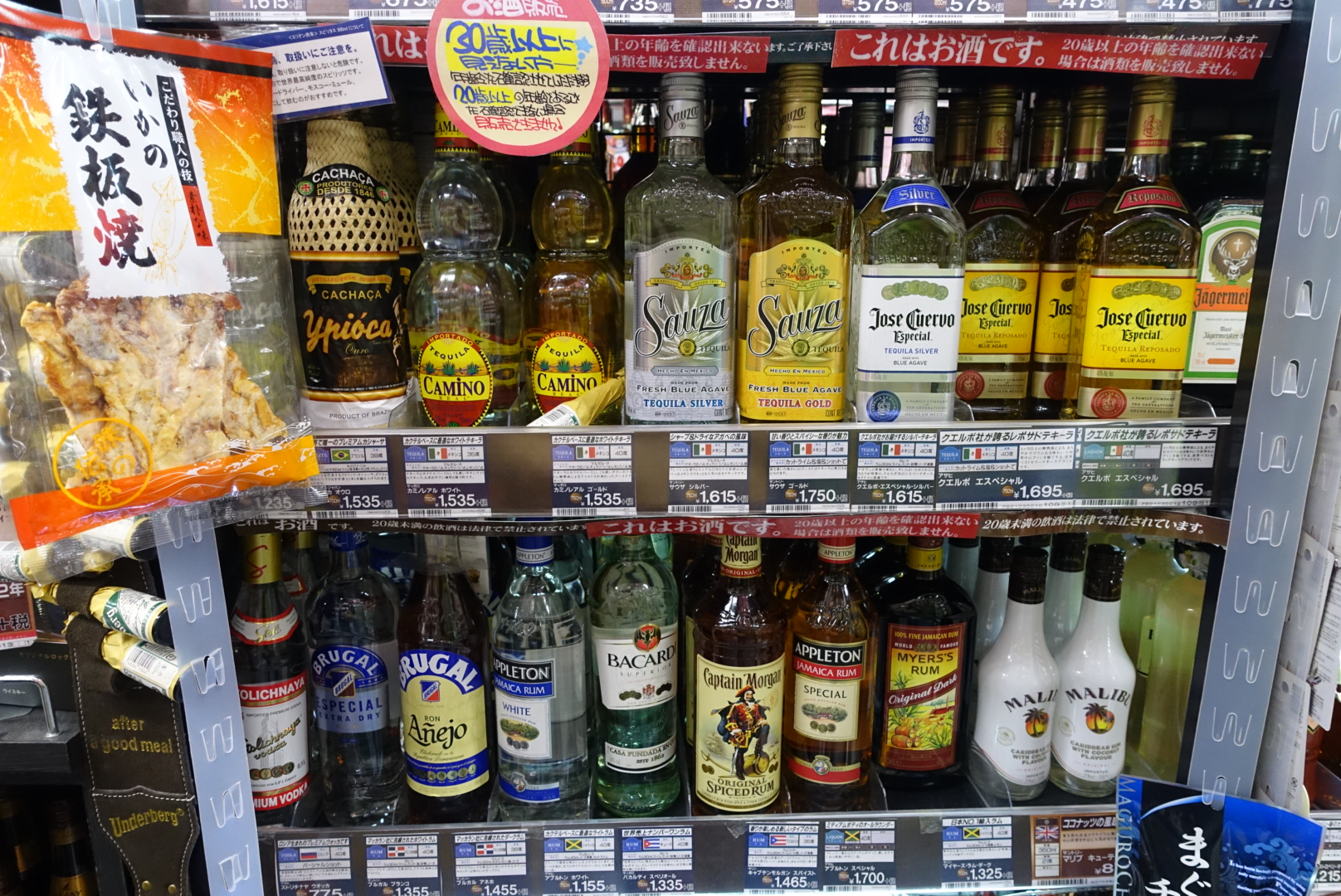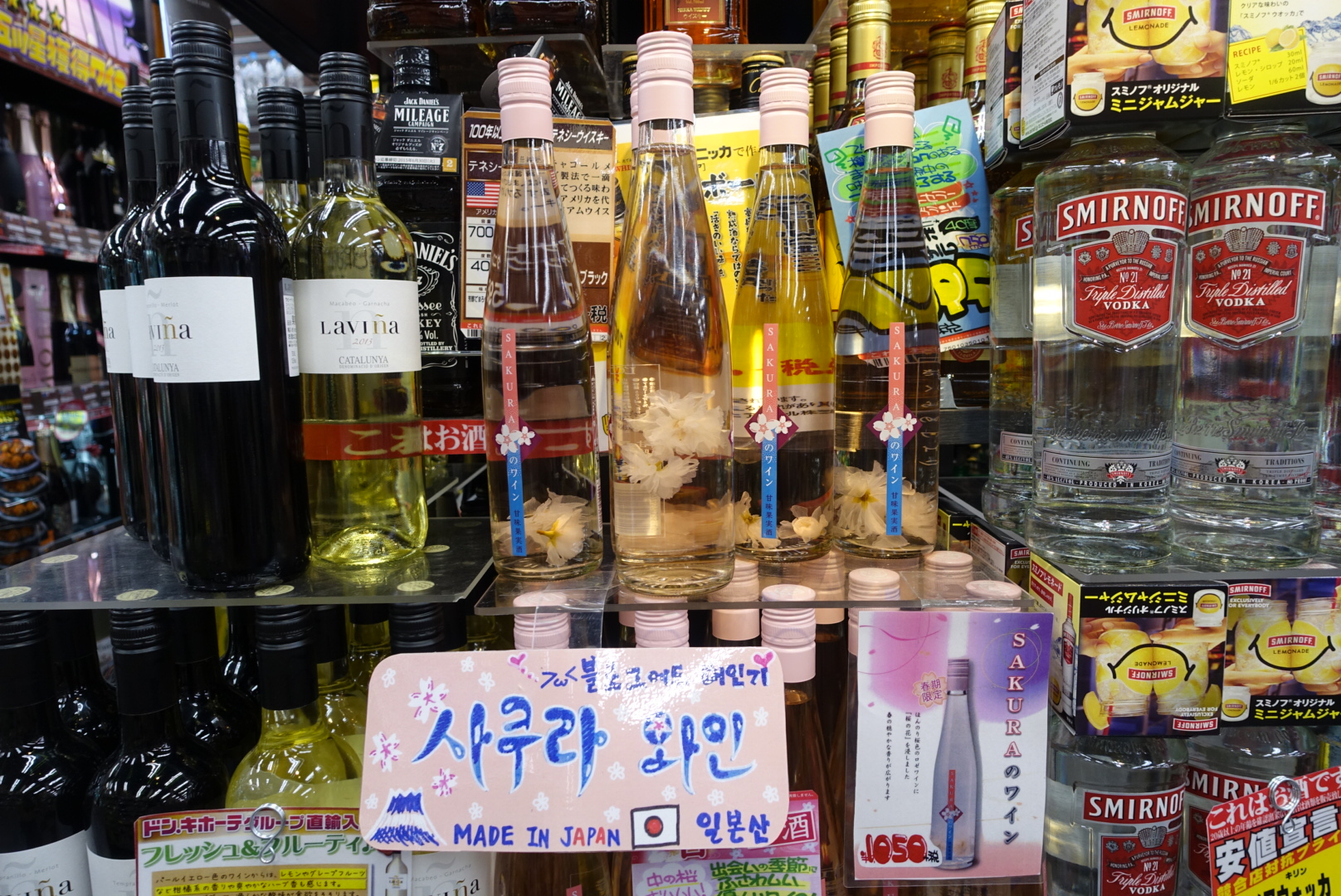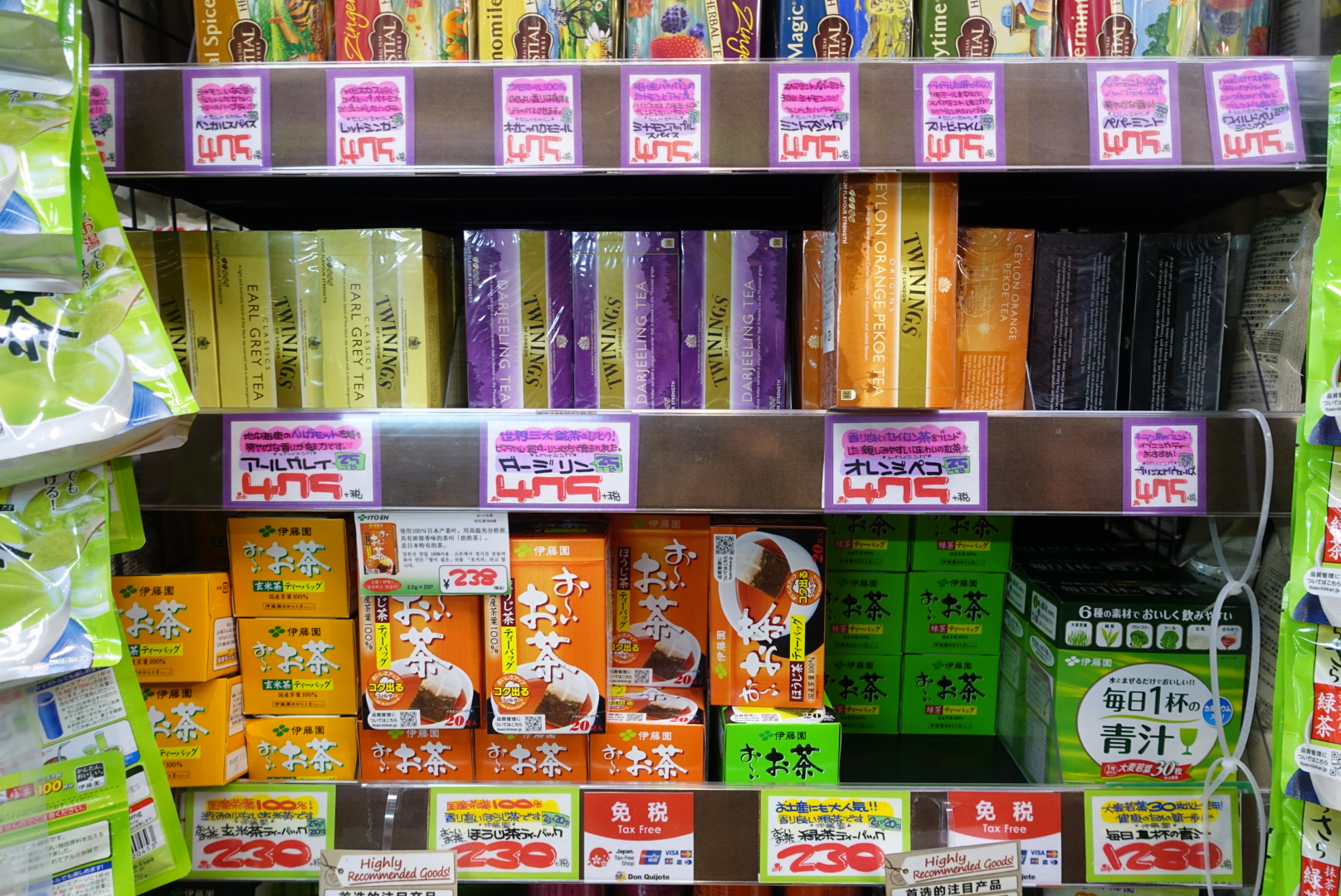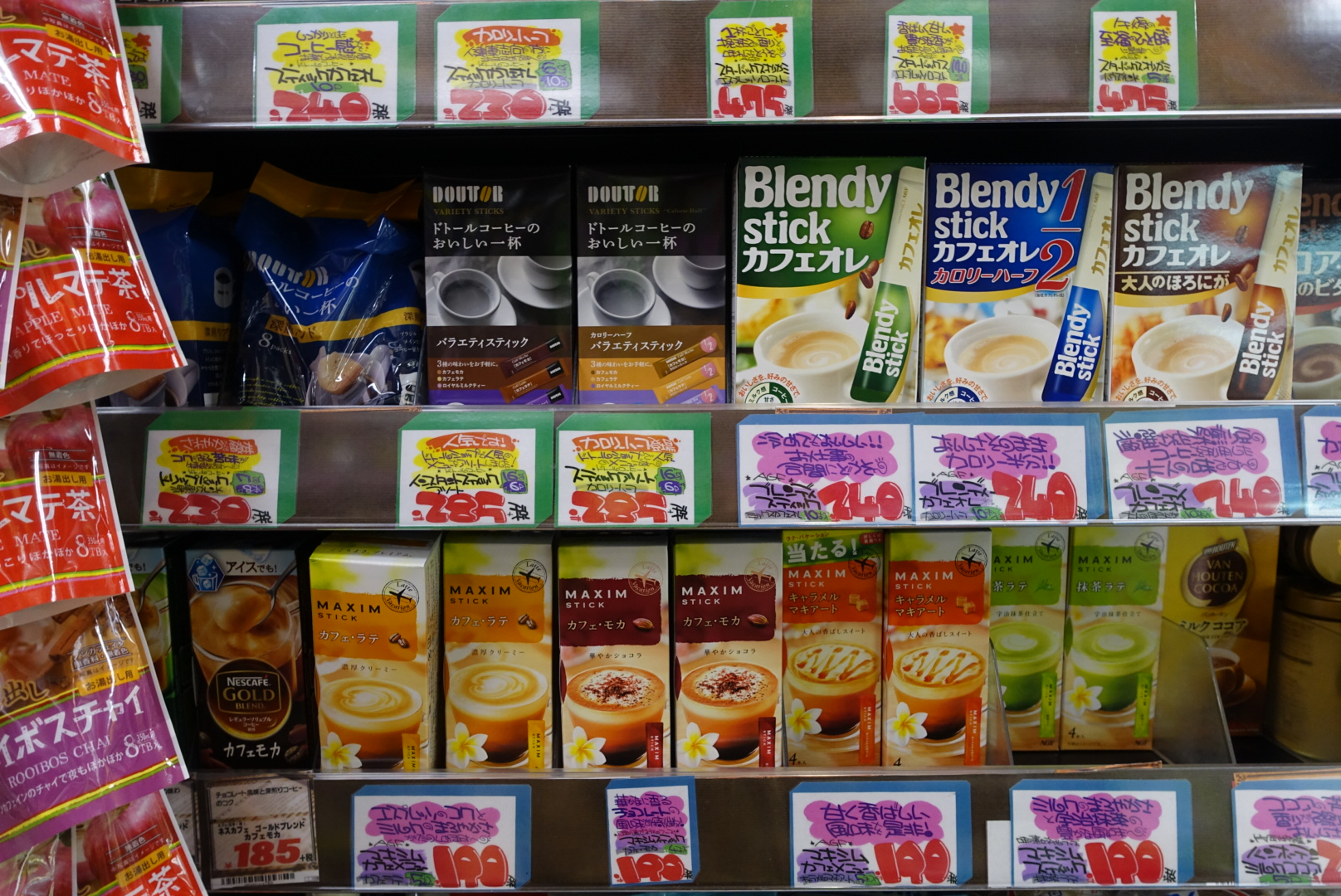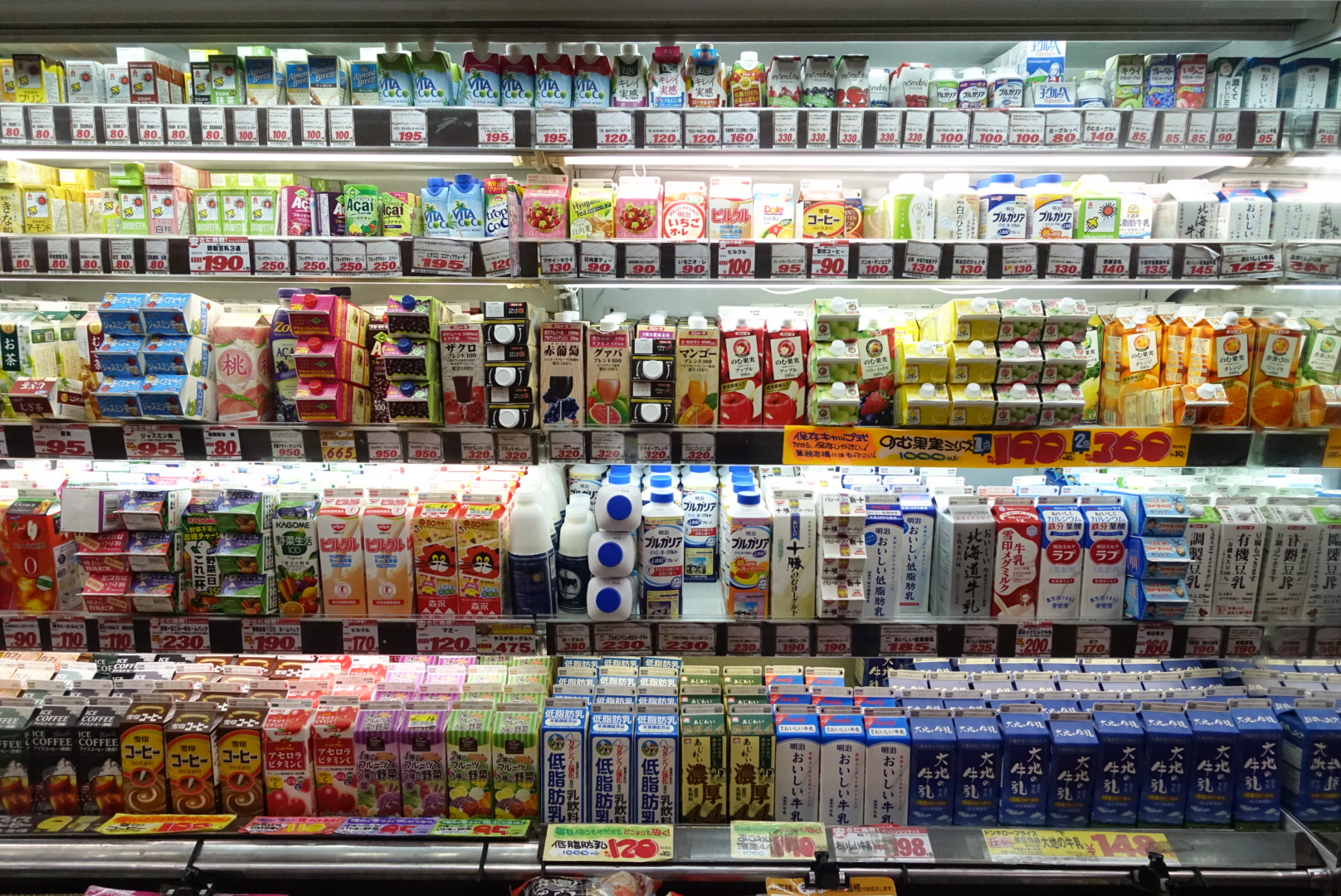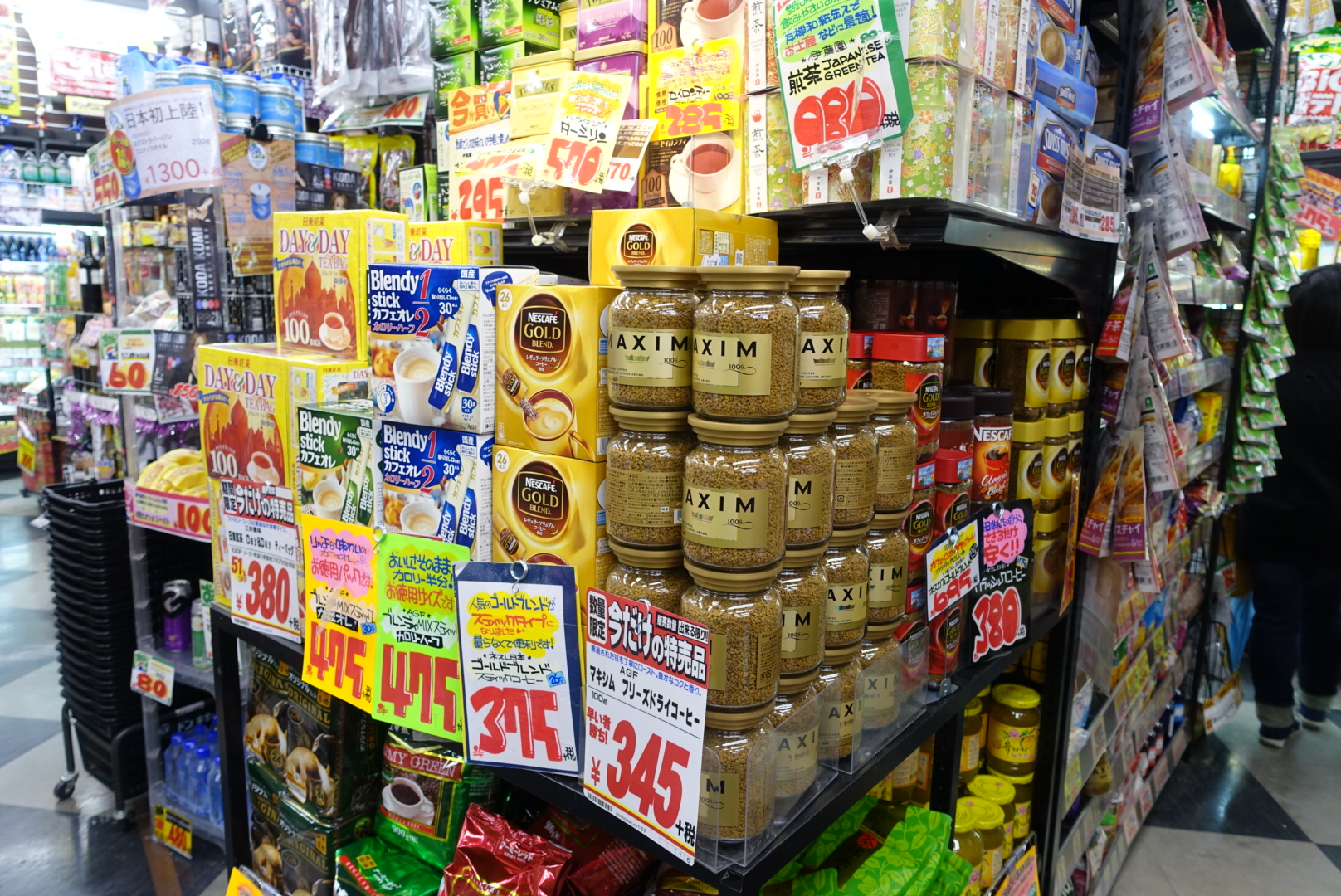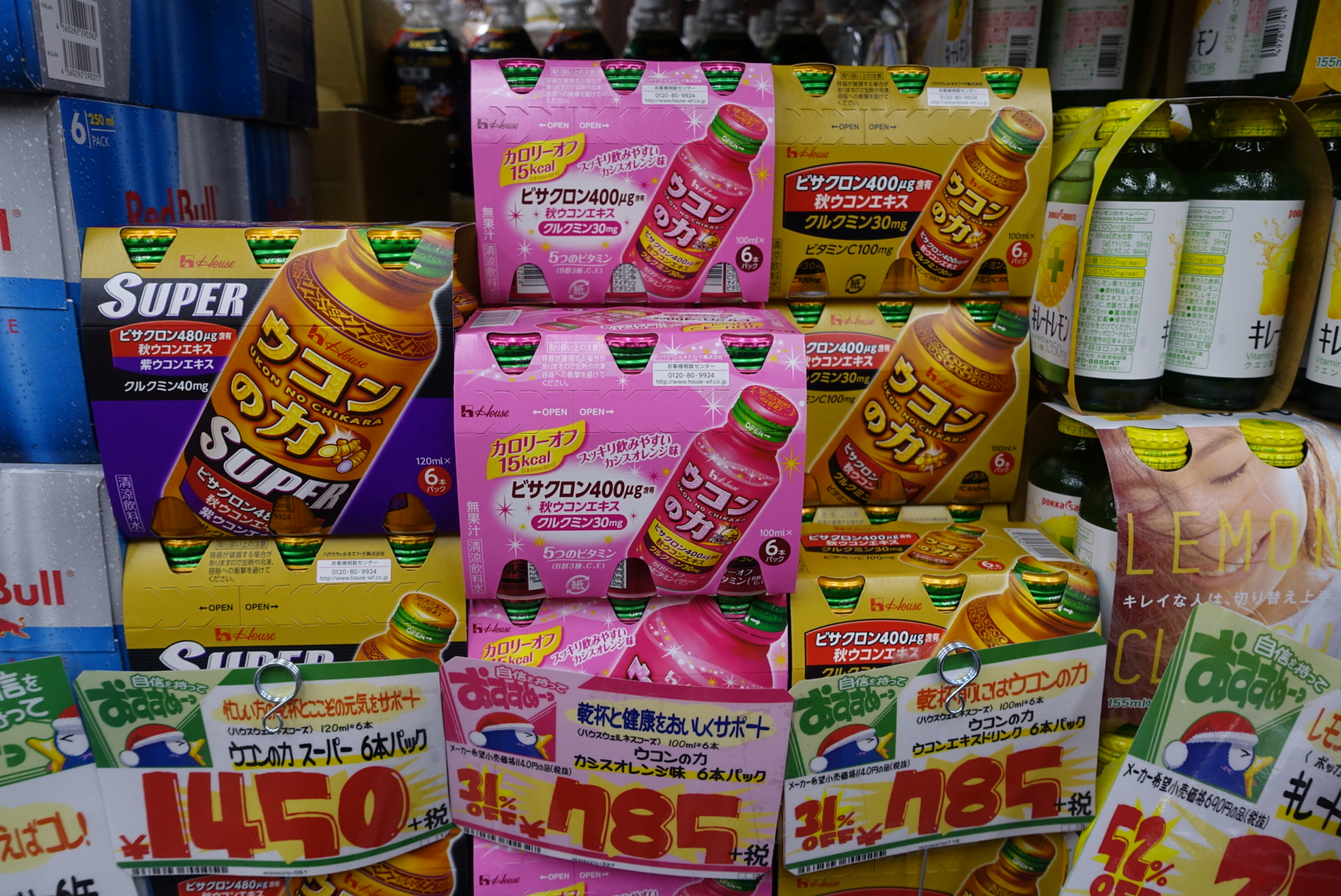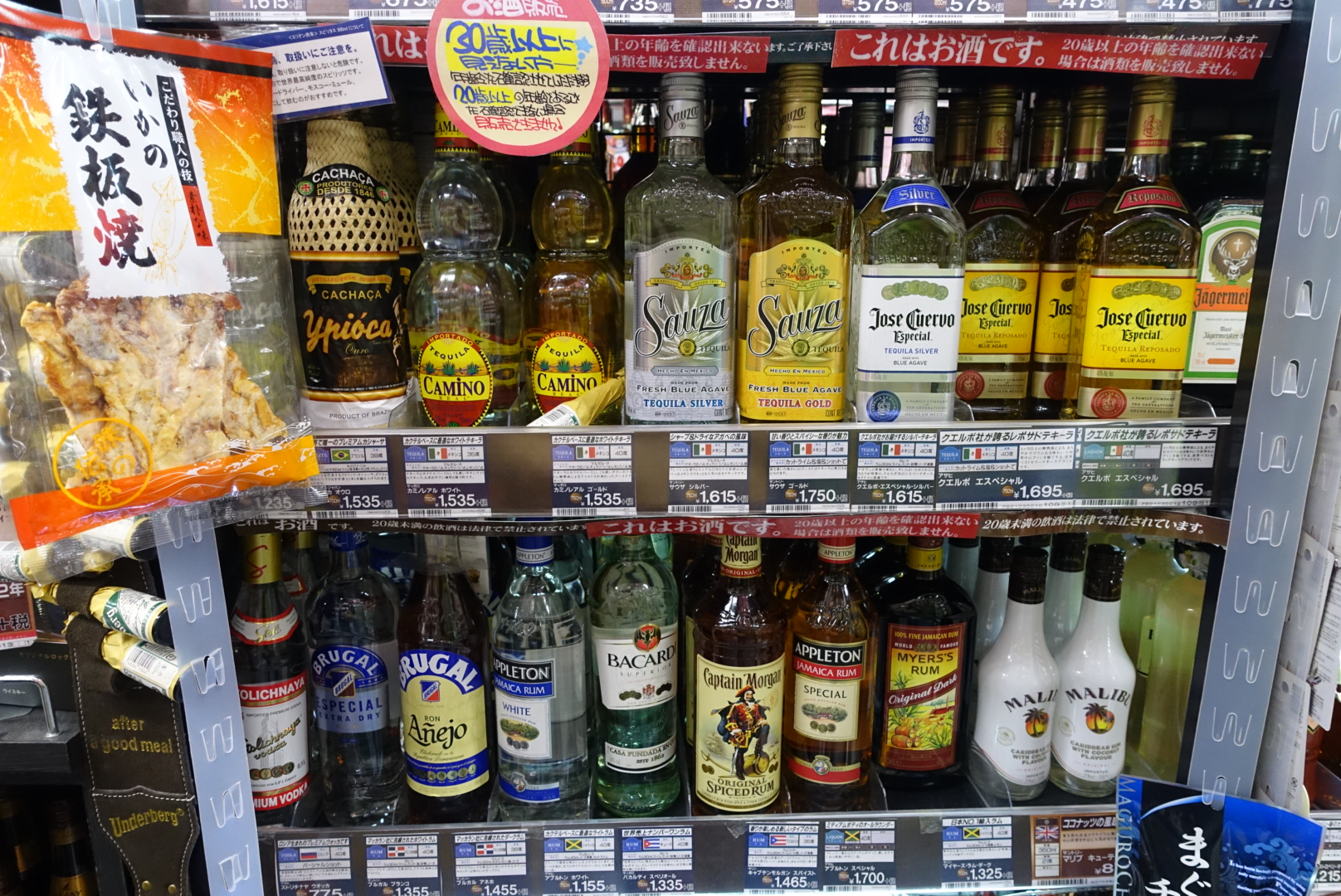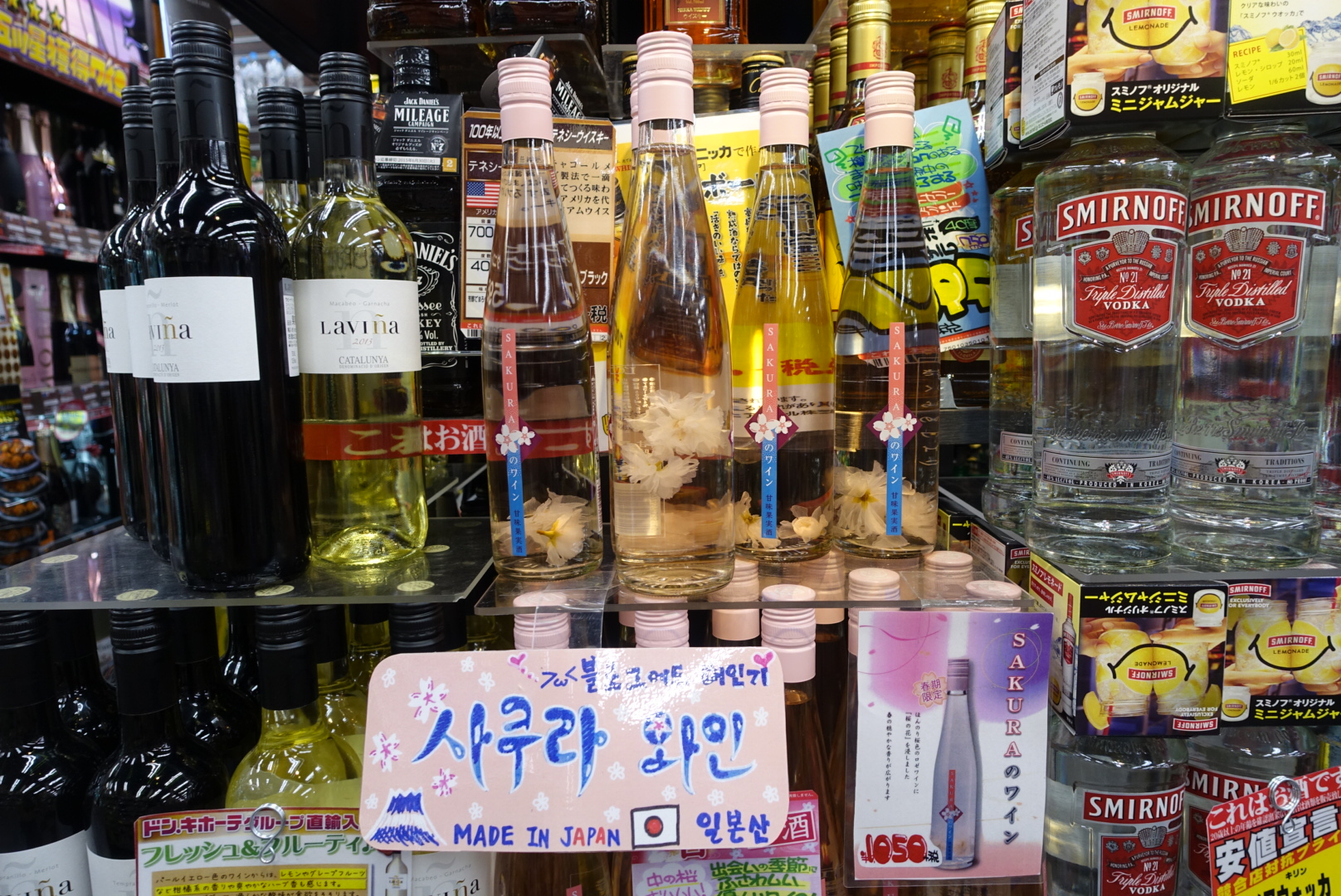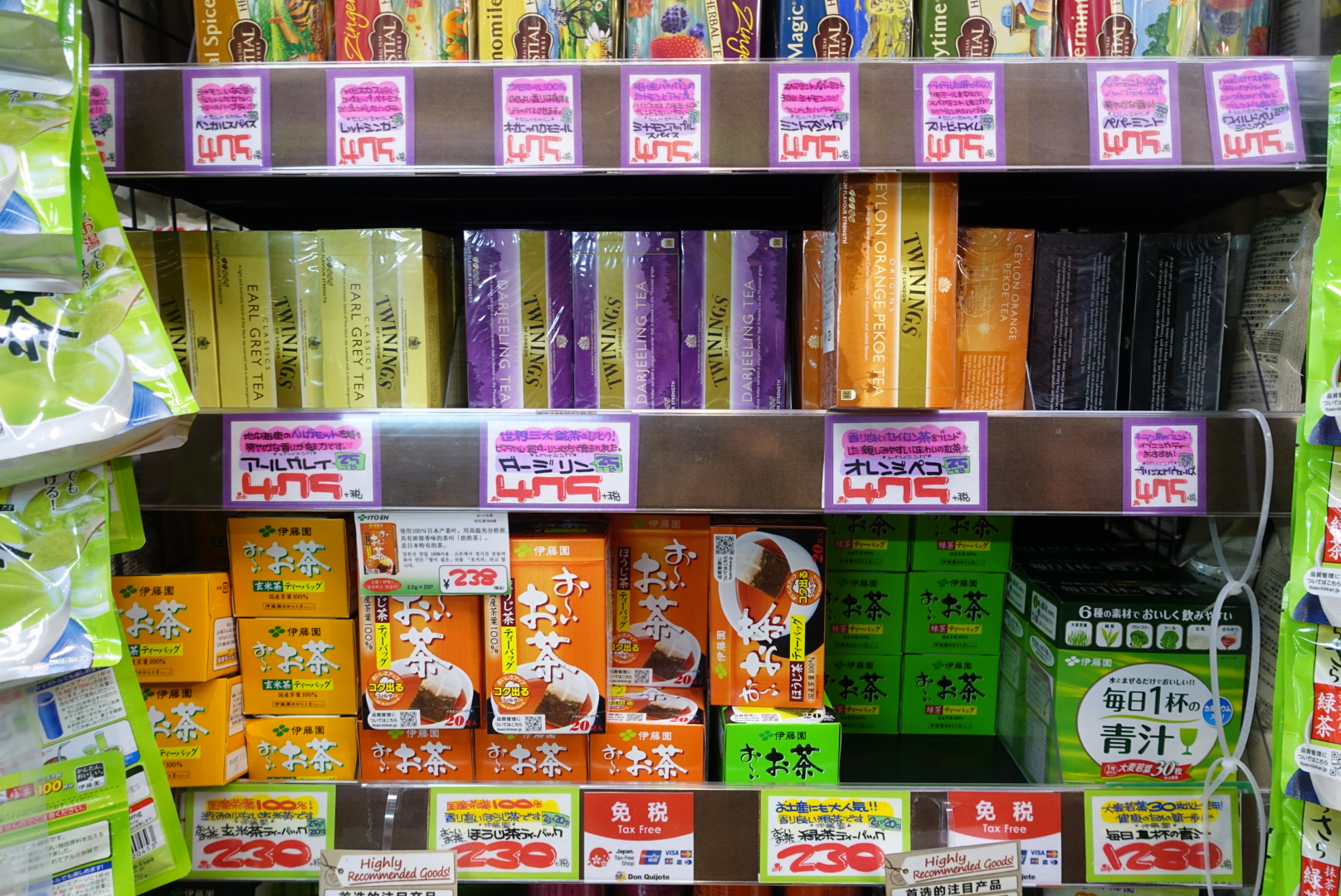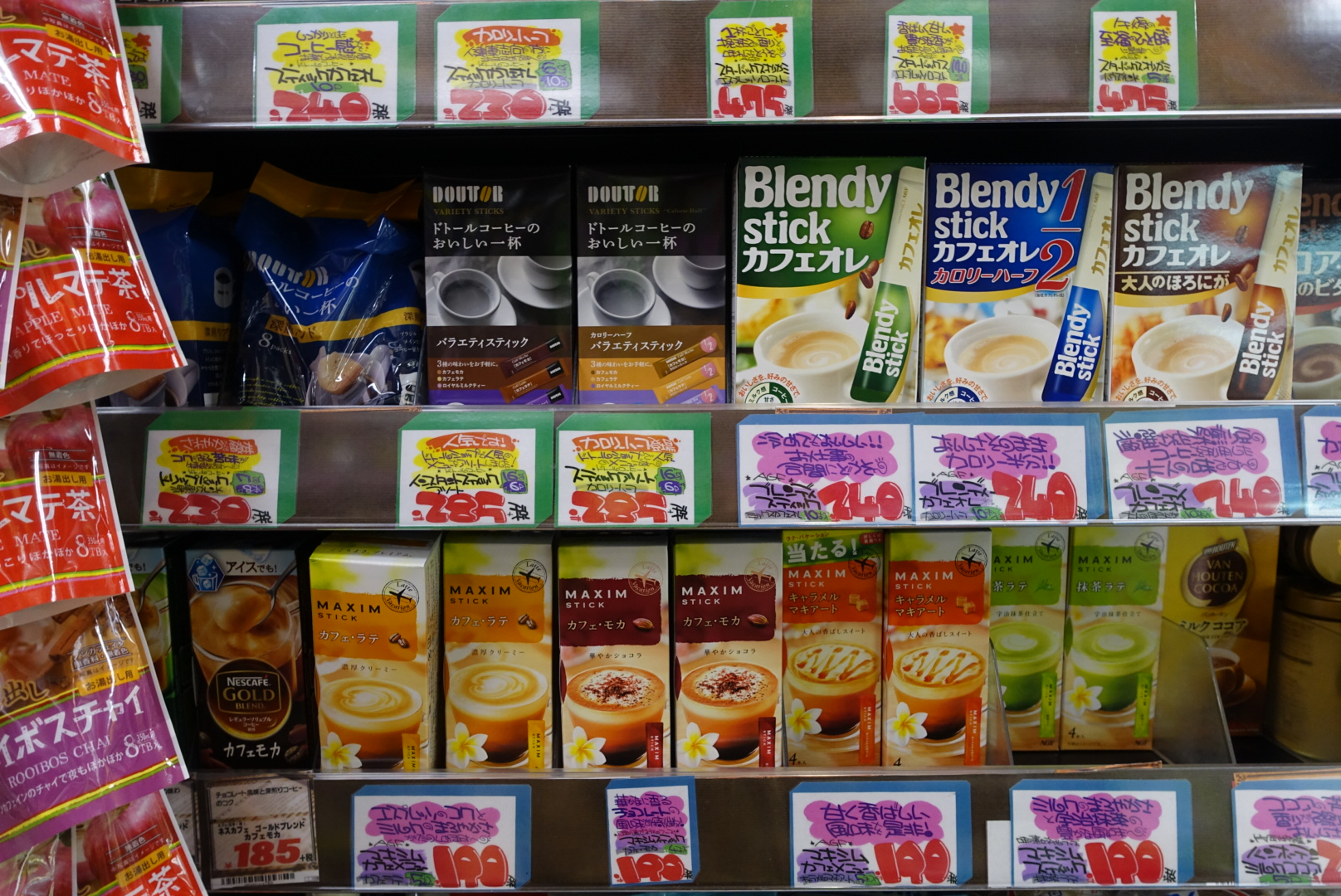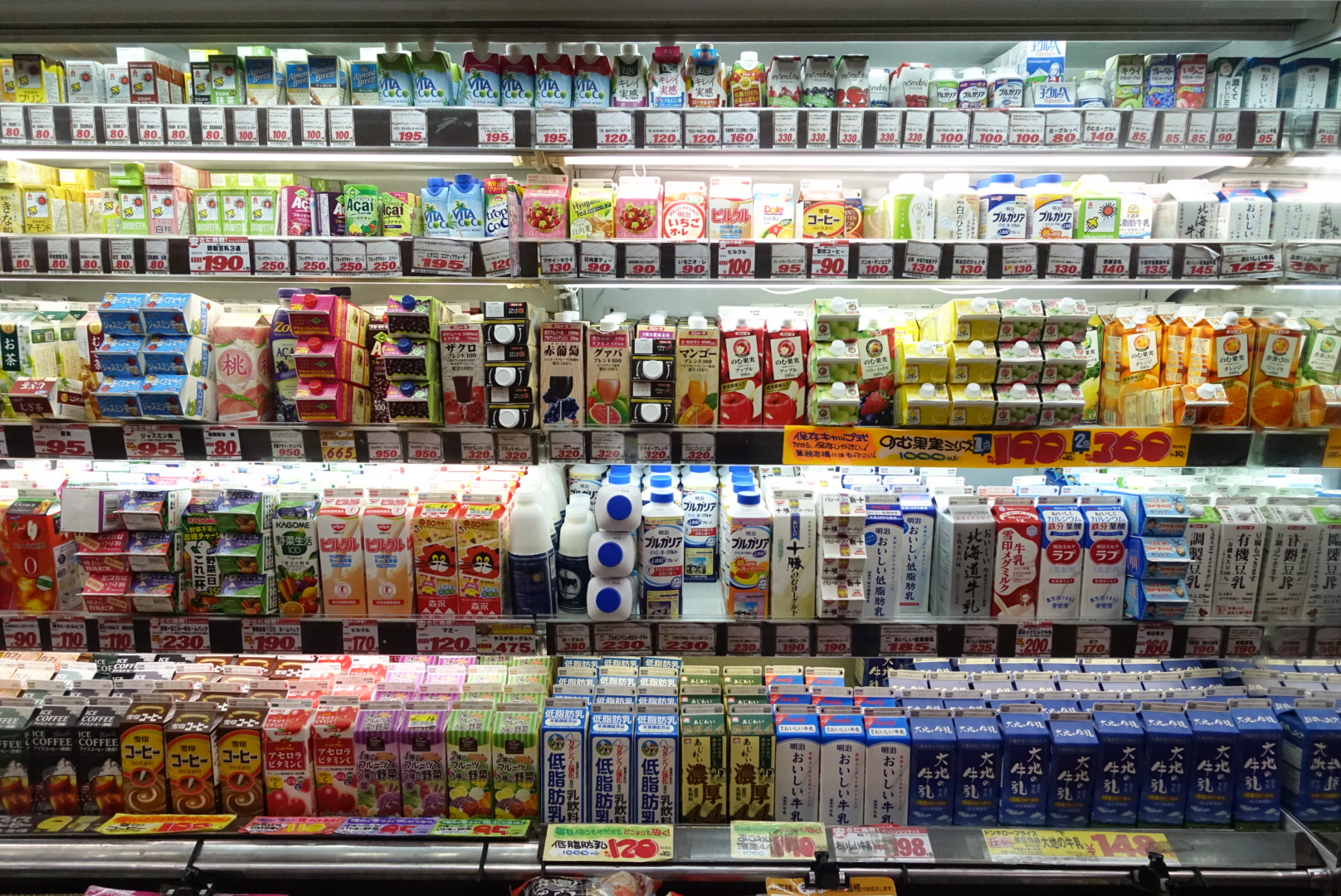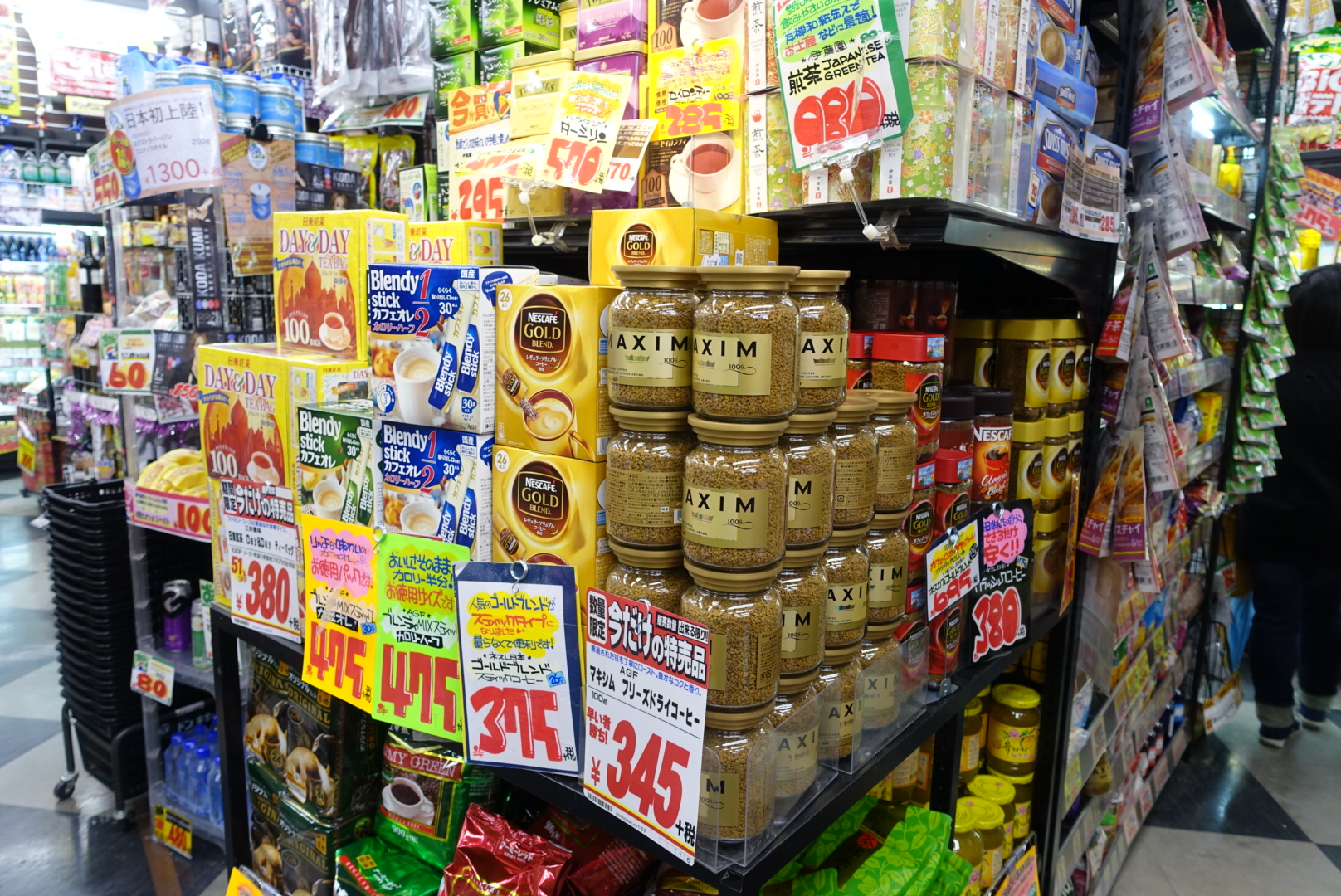 Sinful stuff that make you fat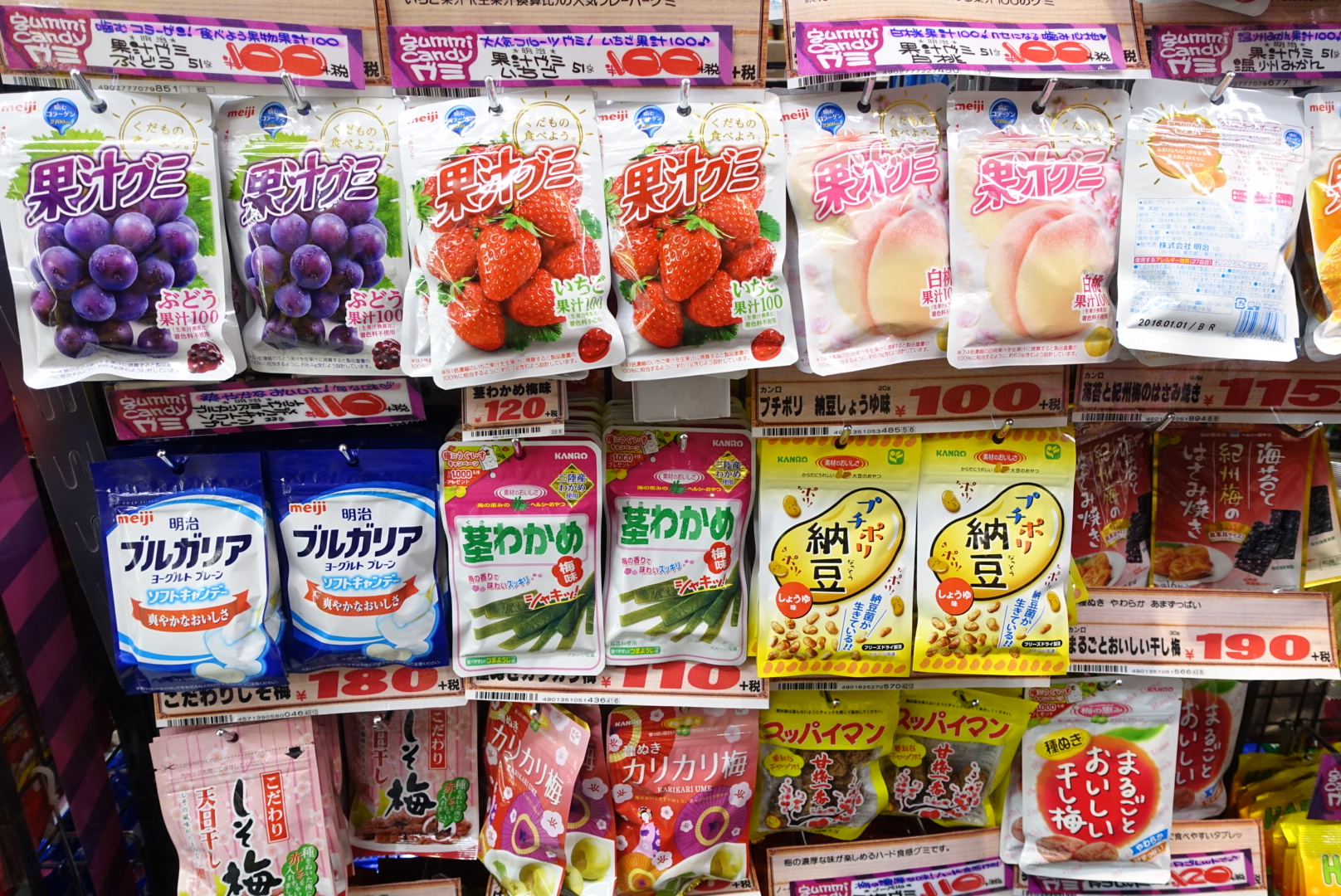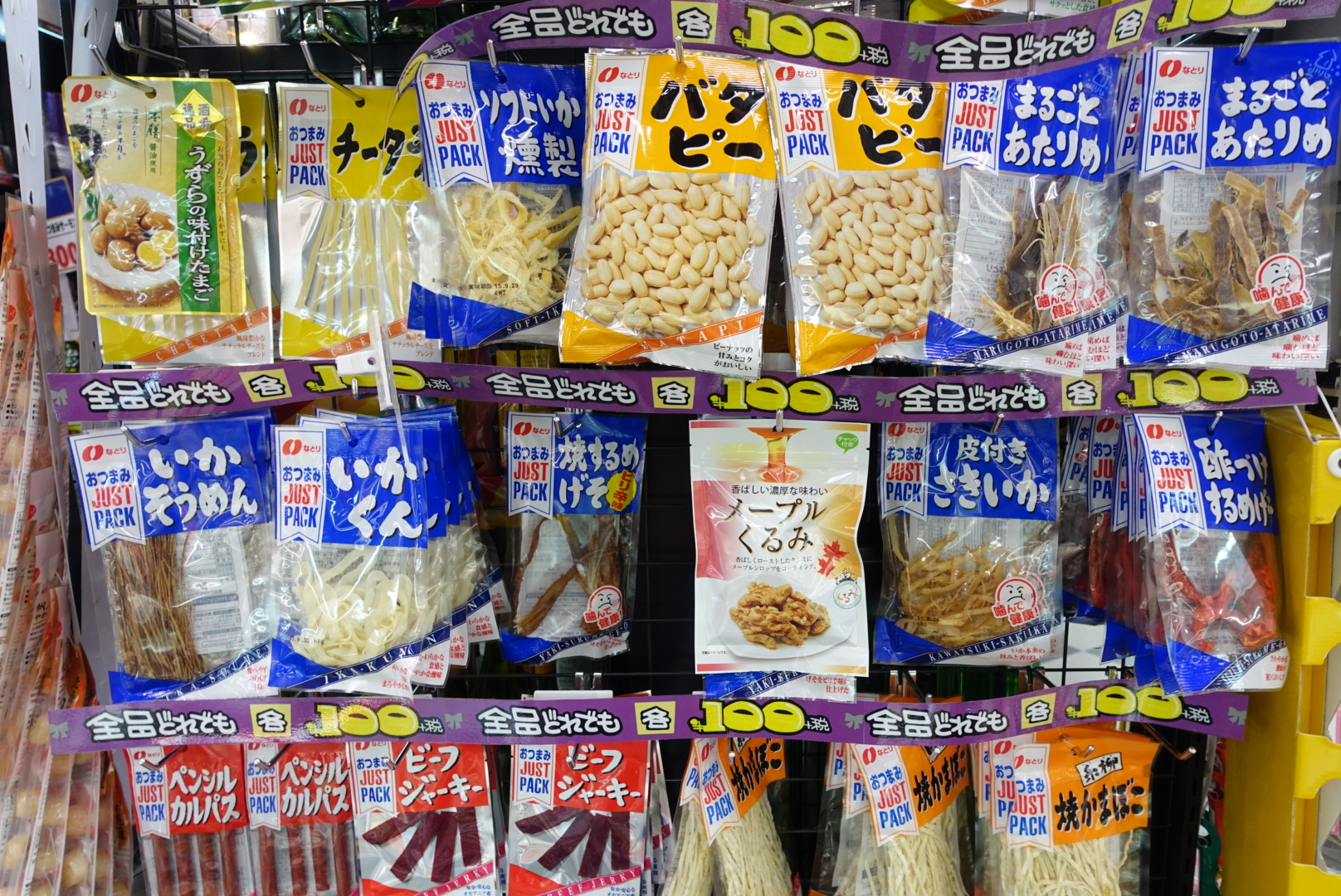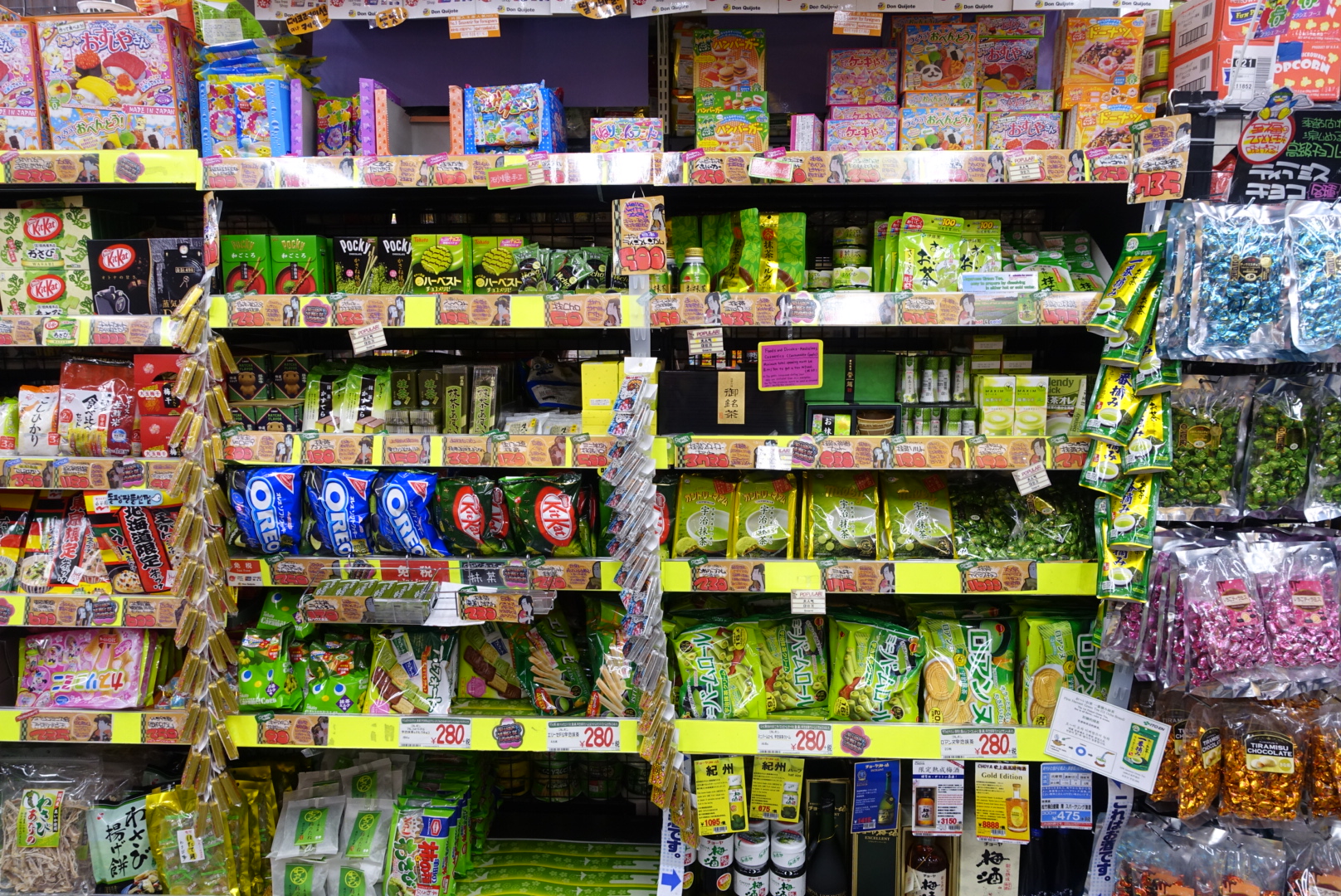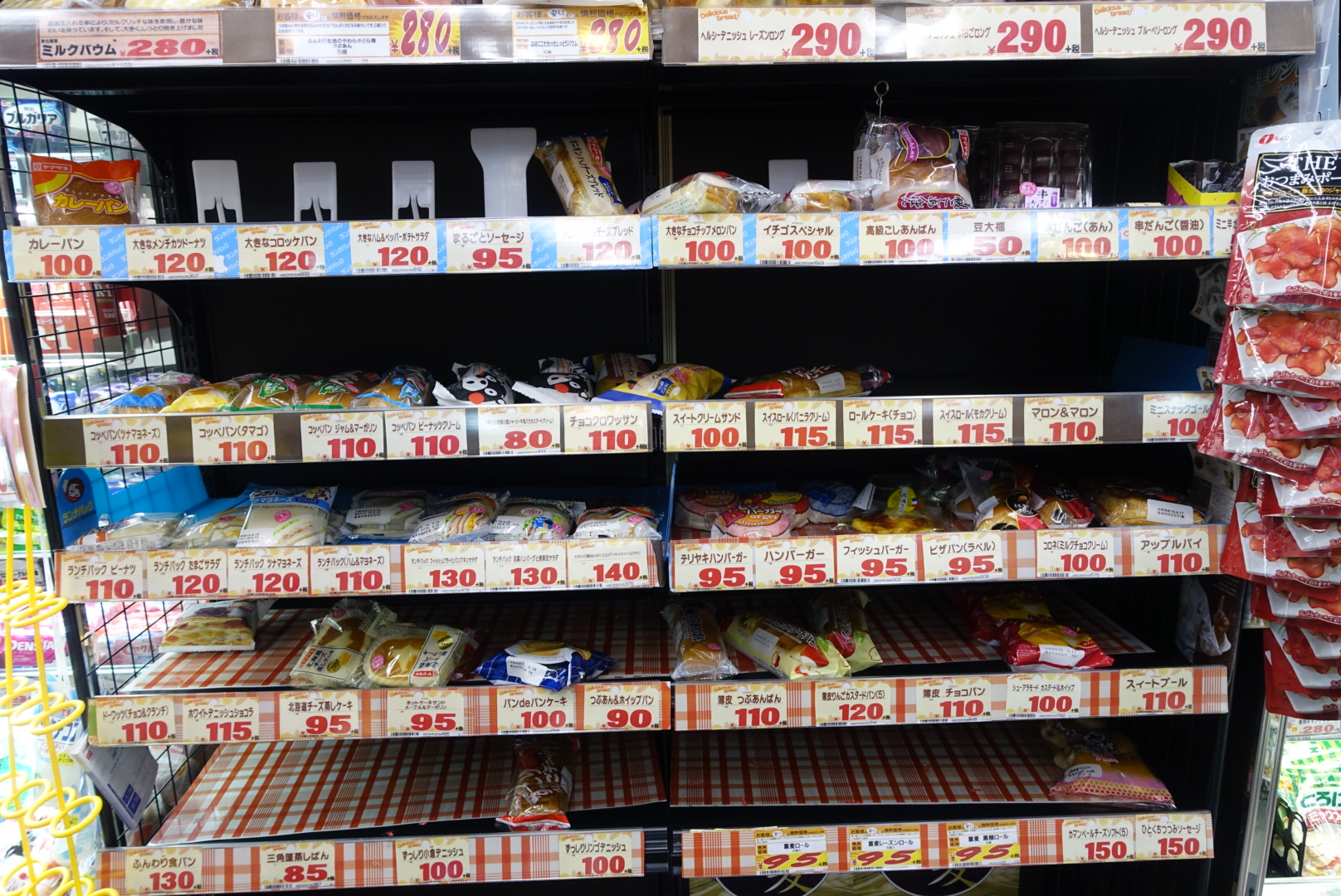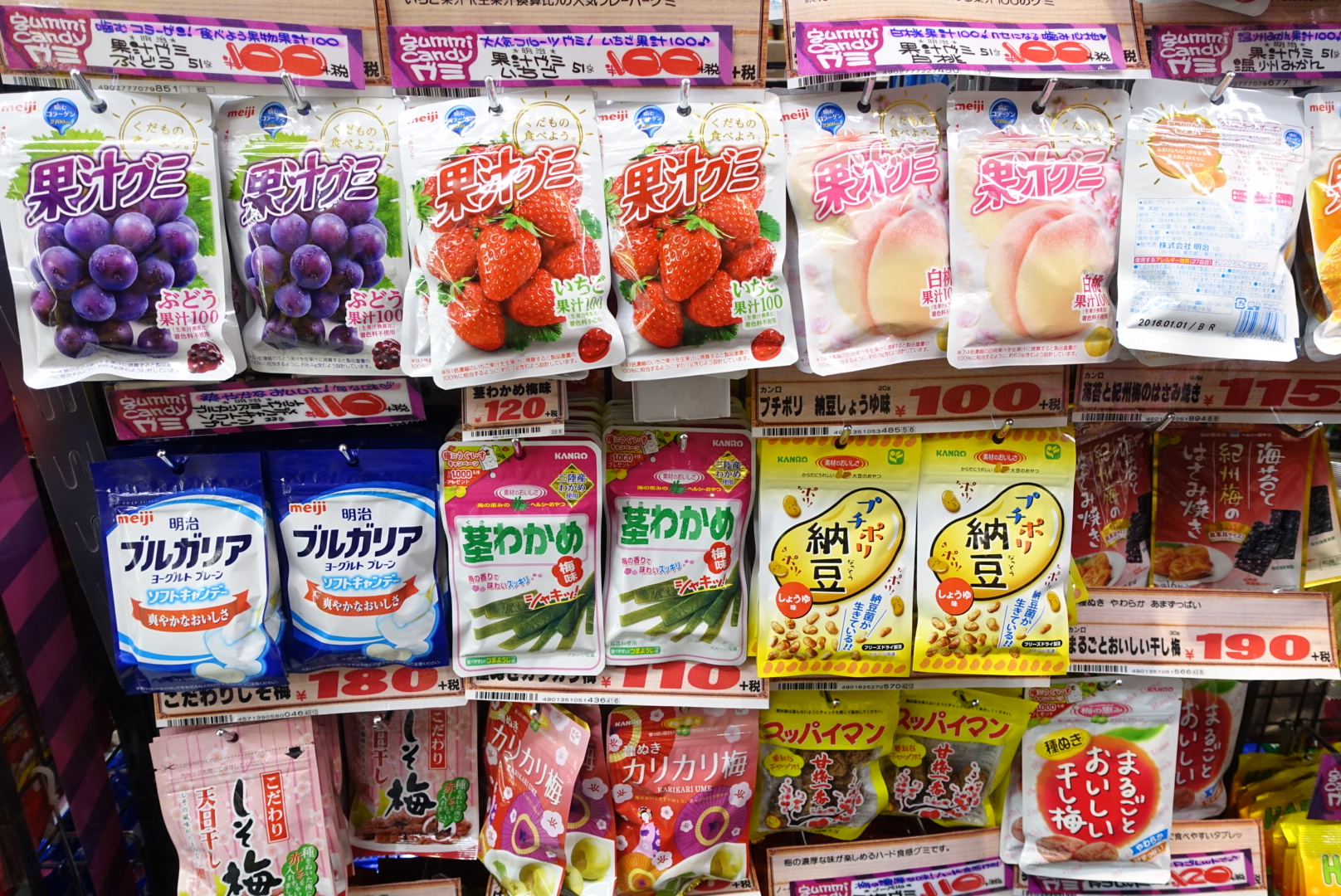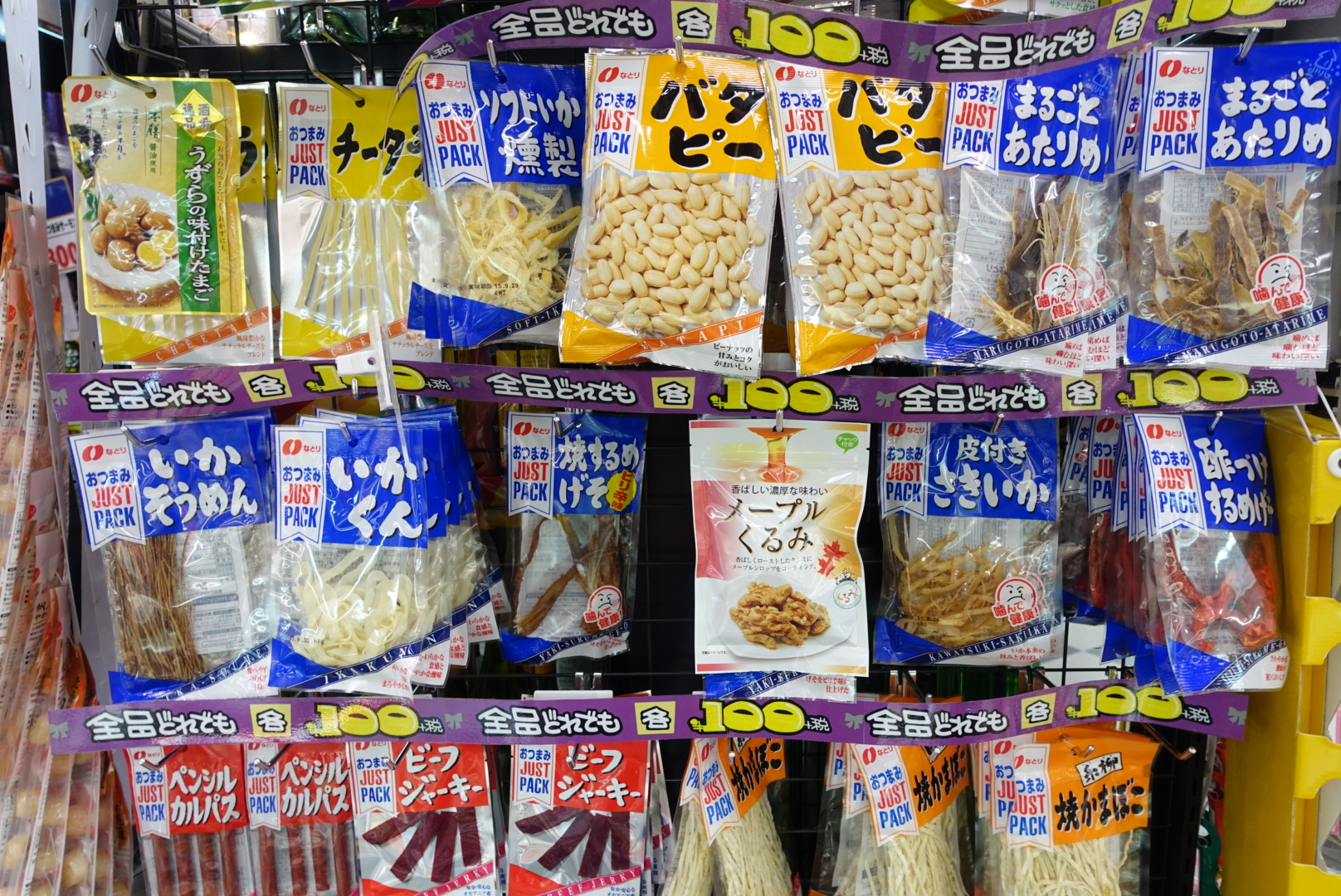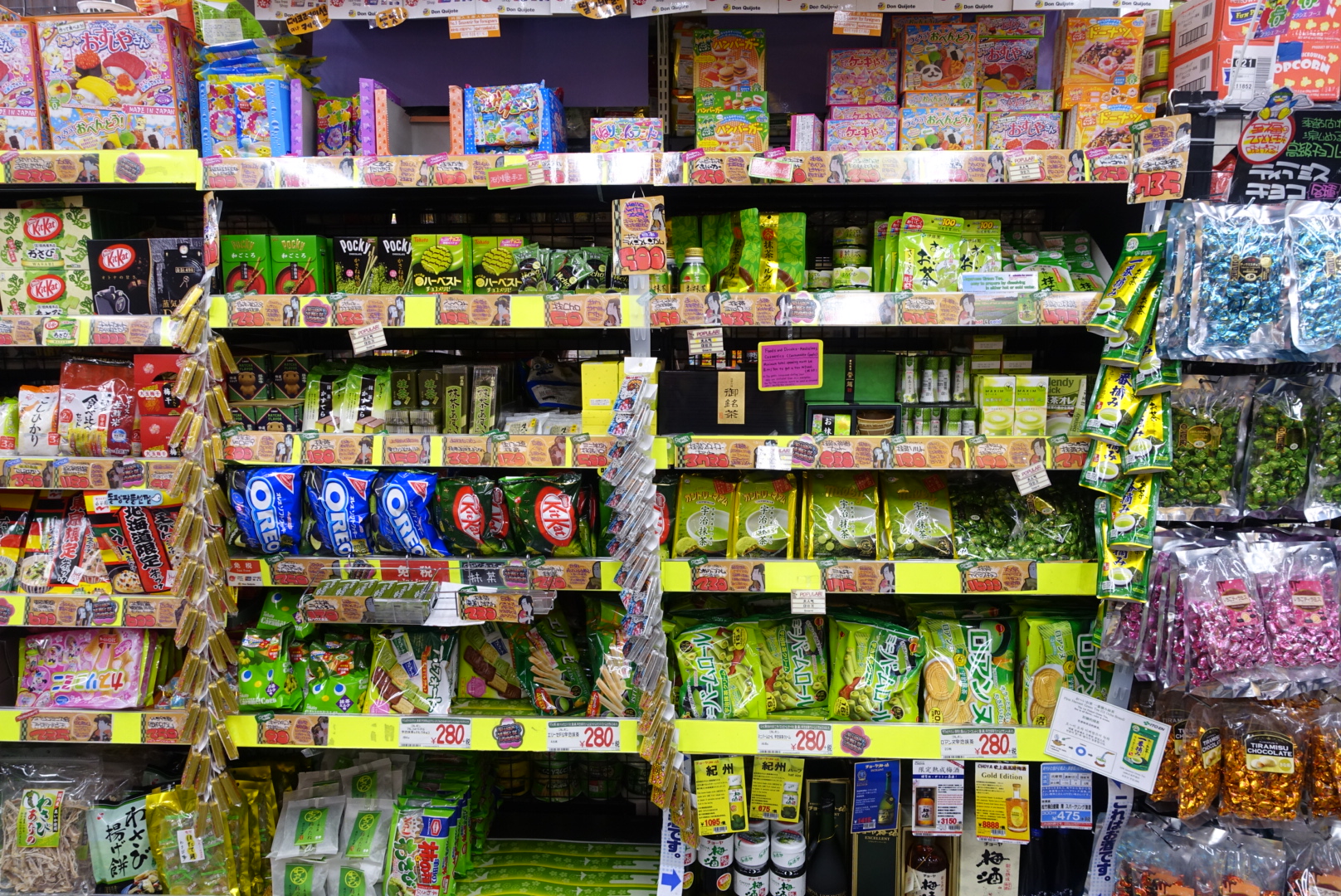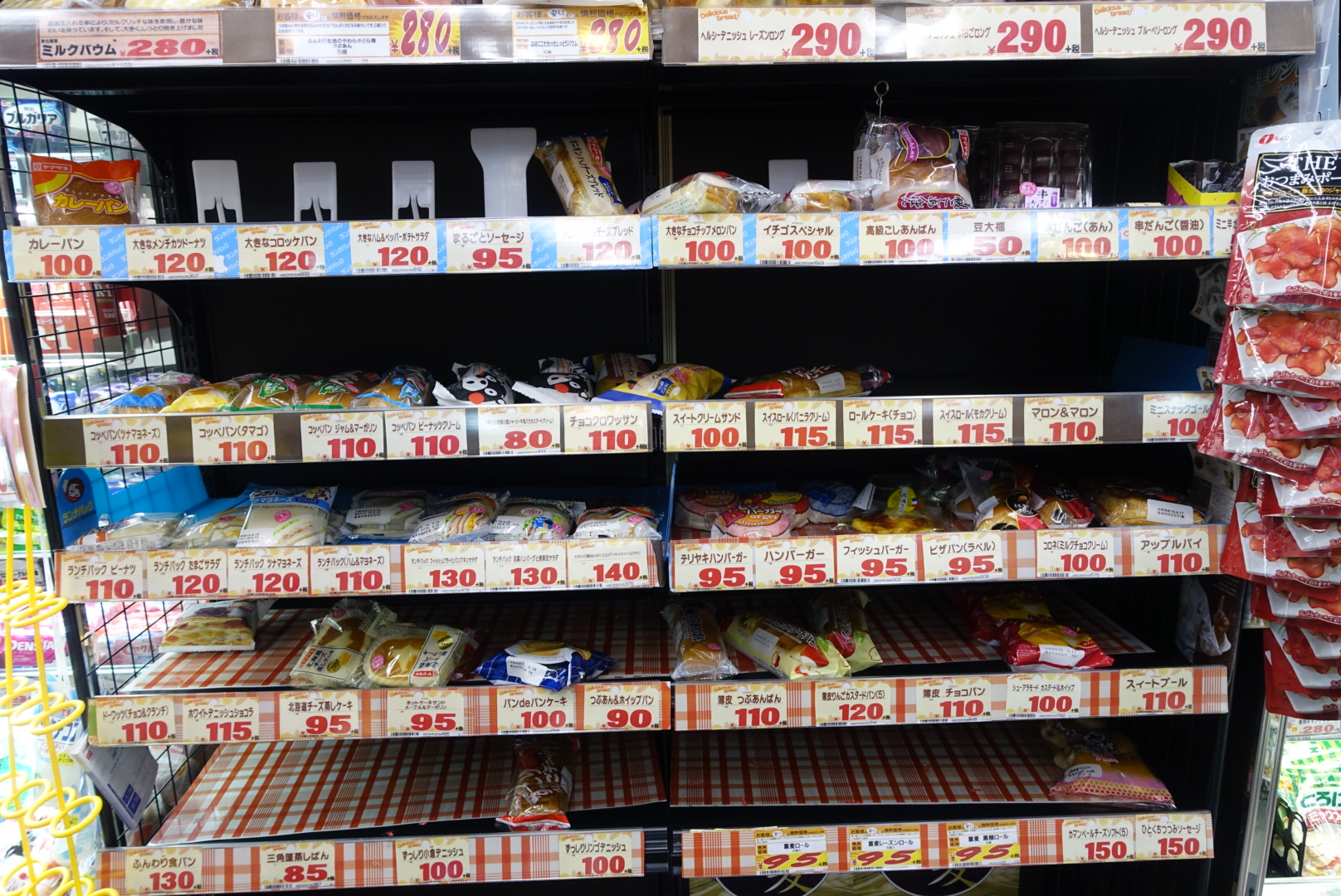 Cosmetics, toiletries, beauty and grooming products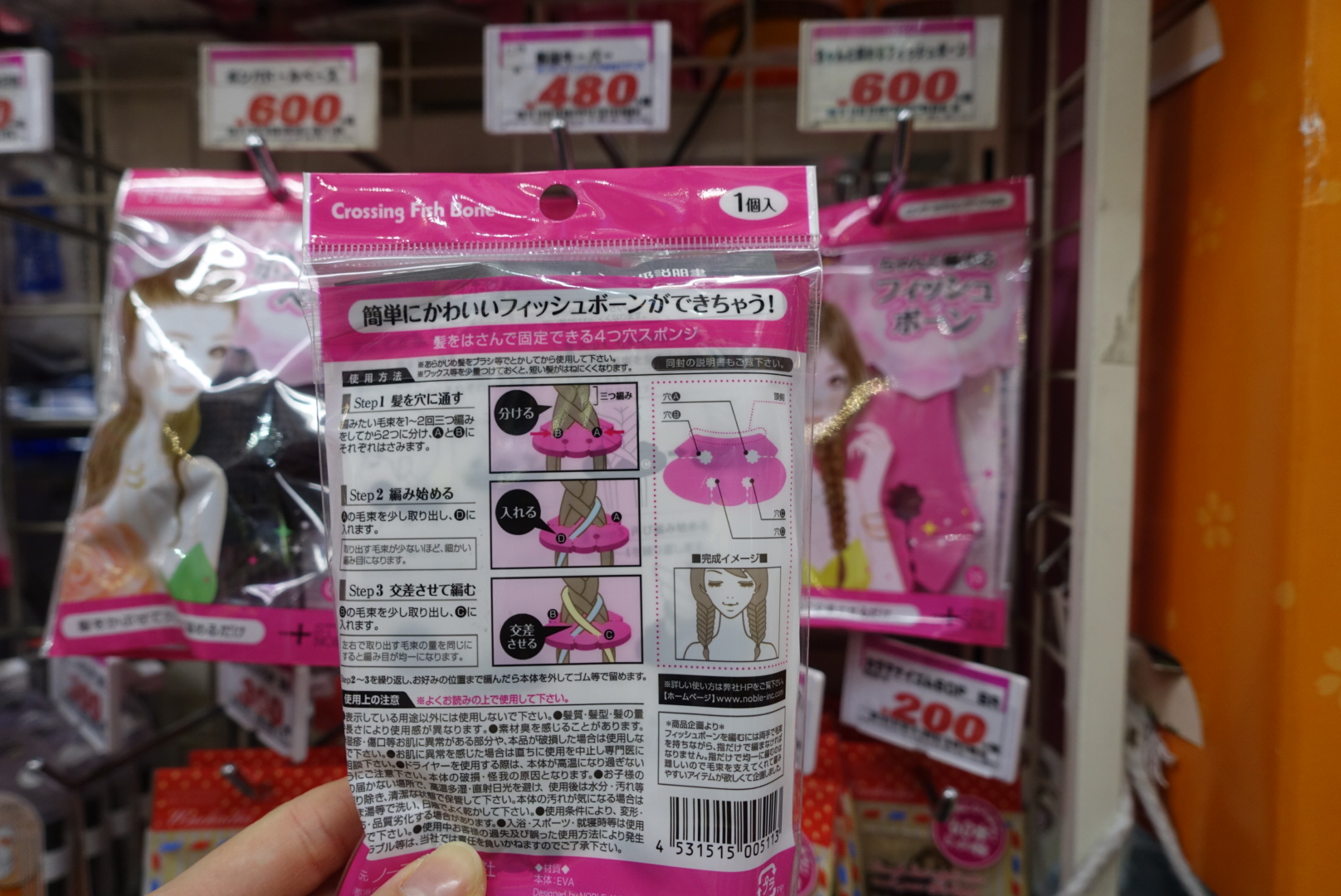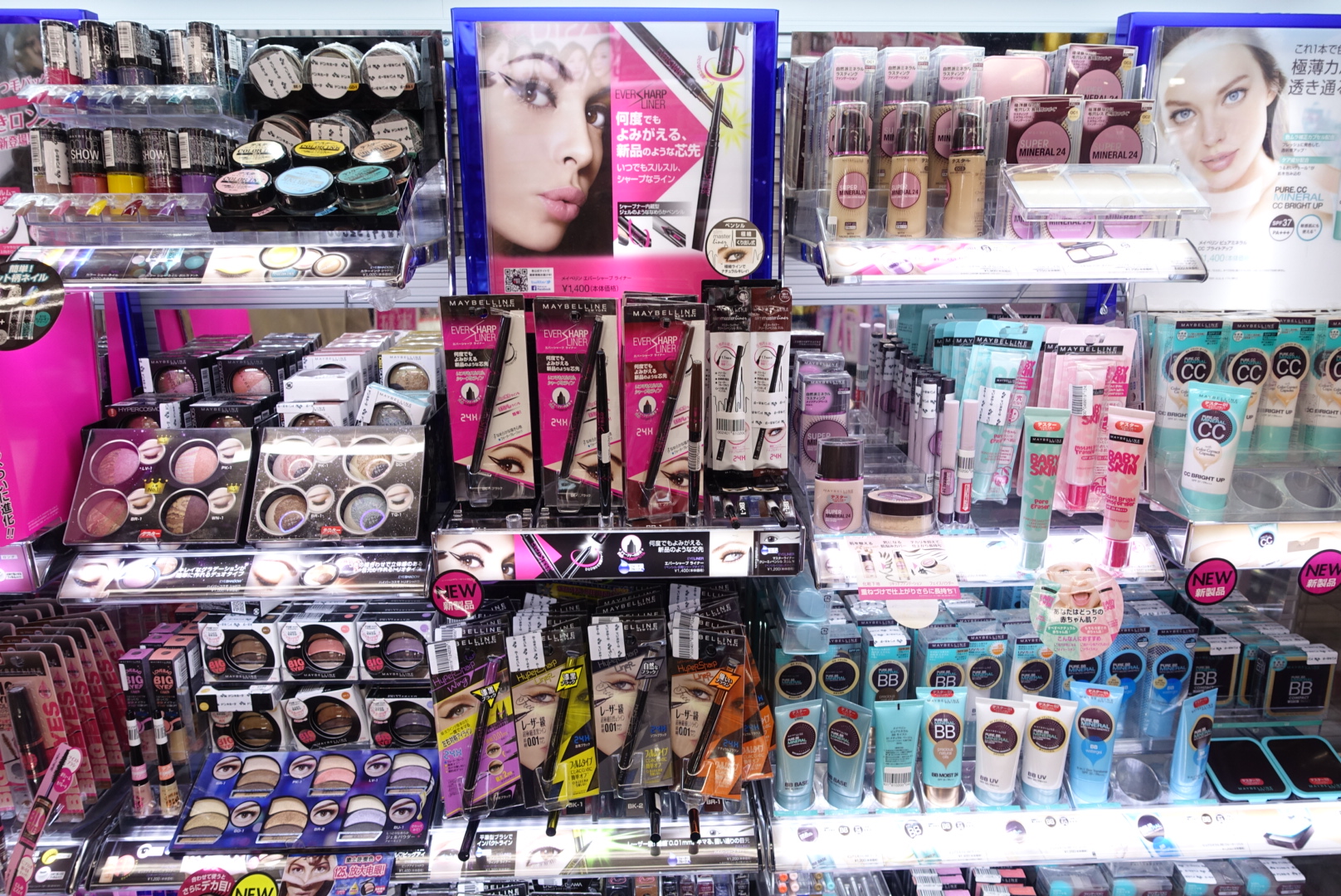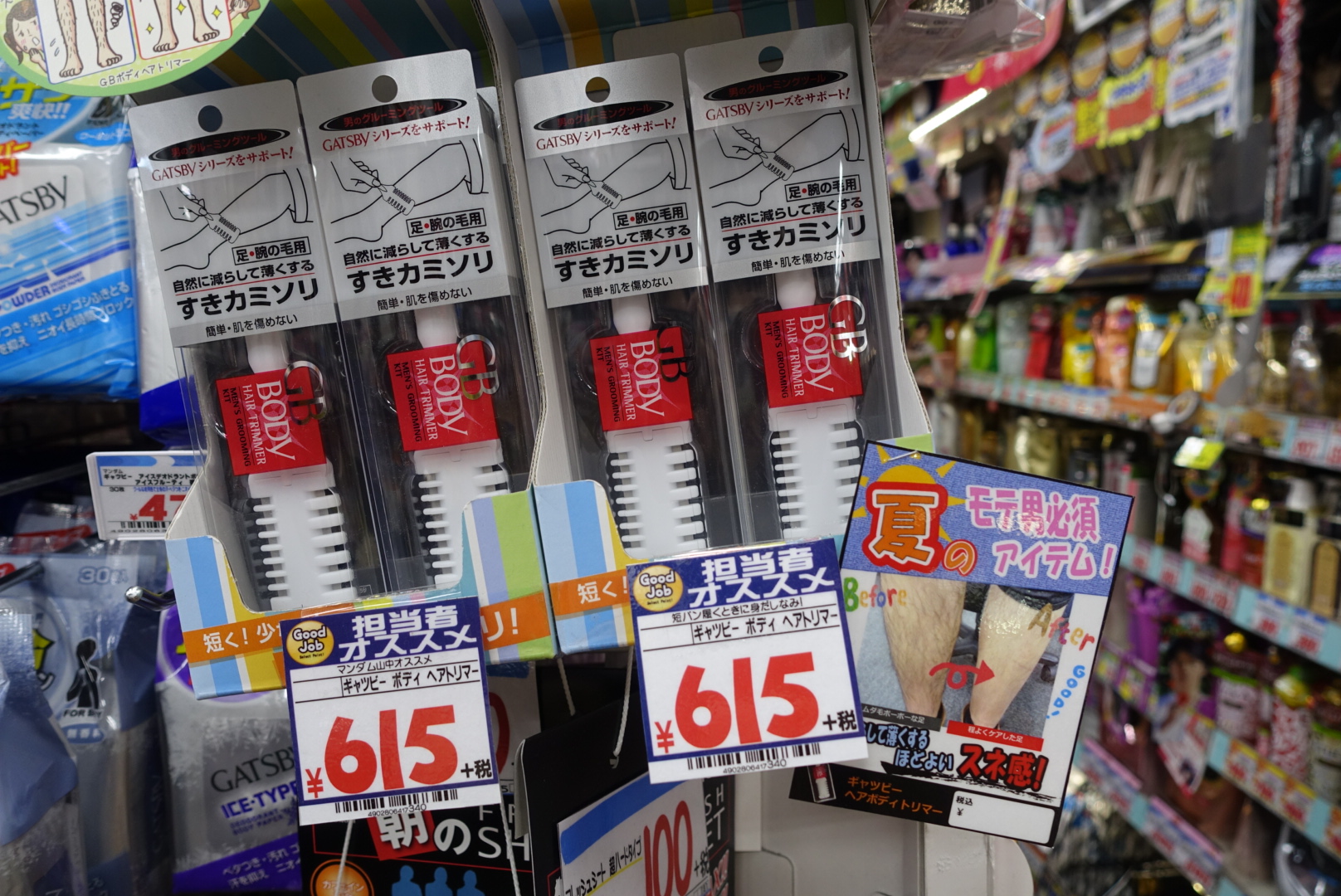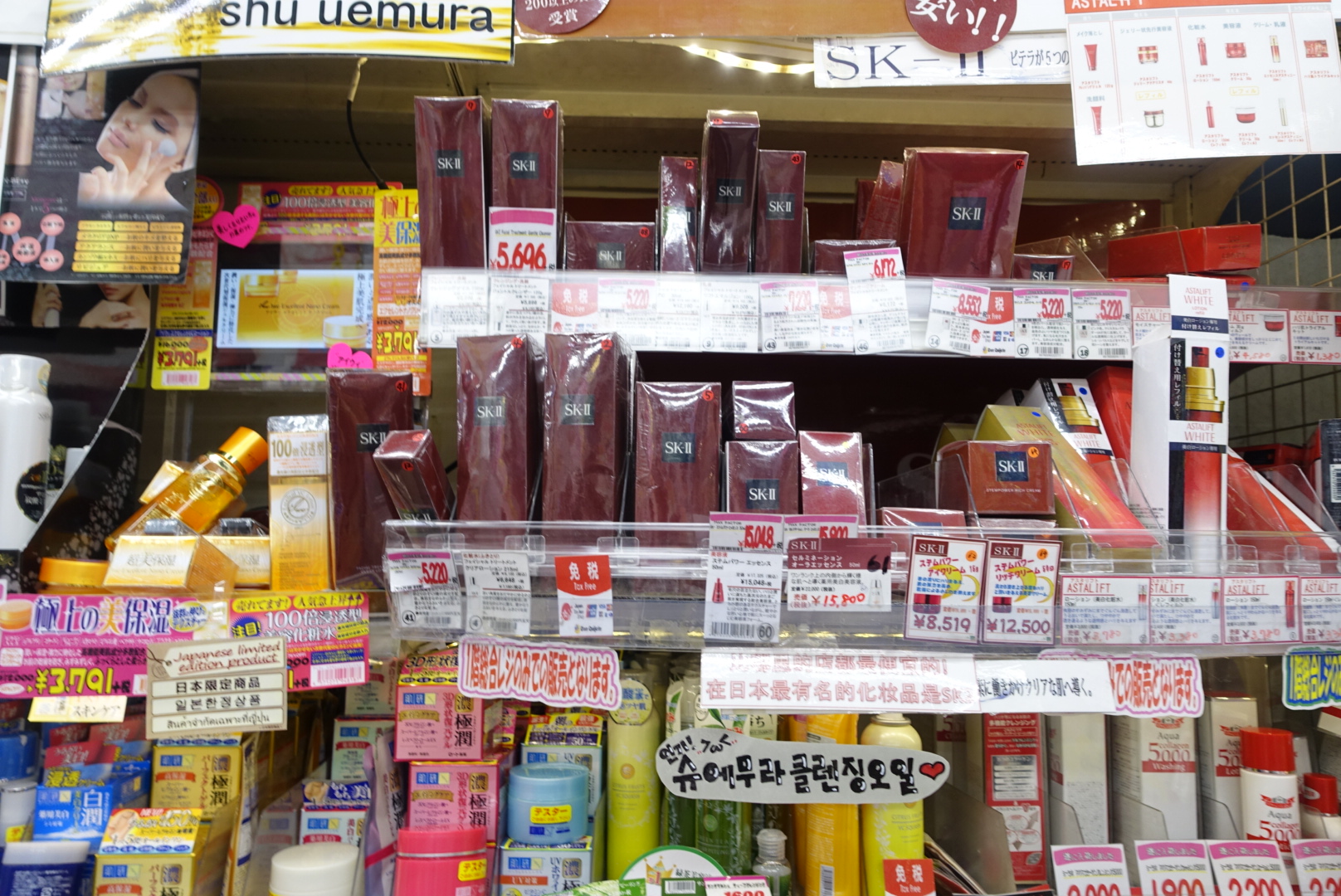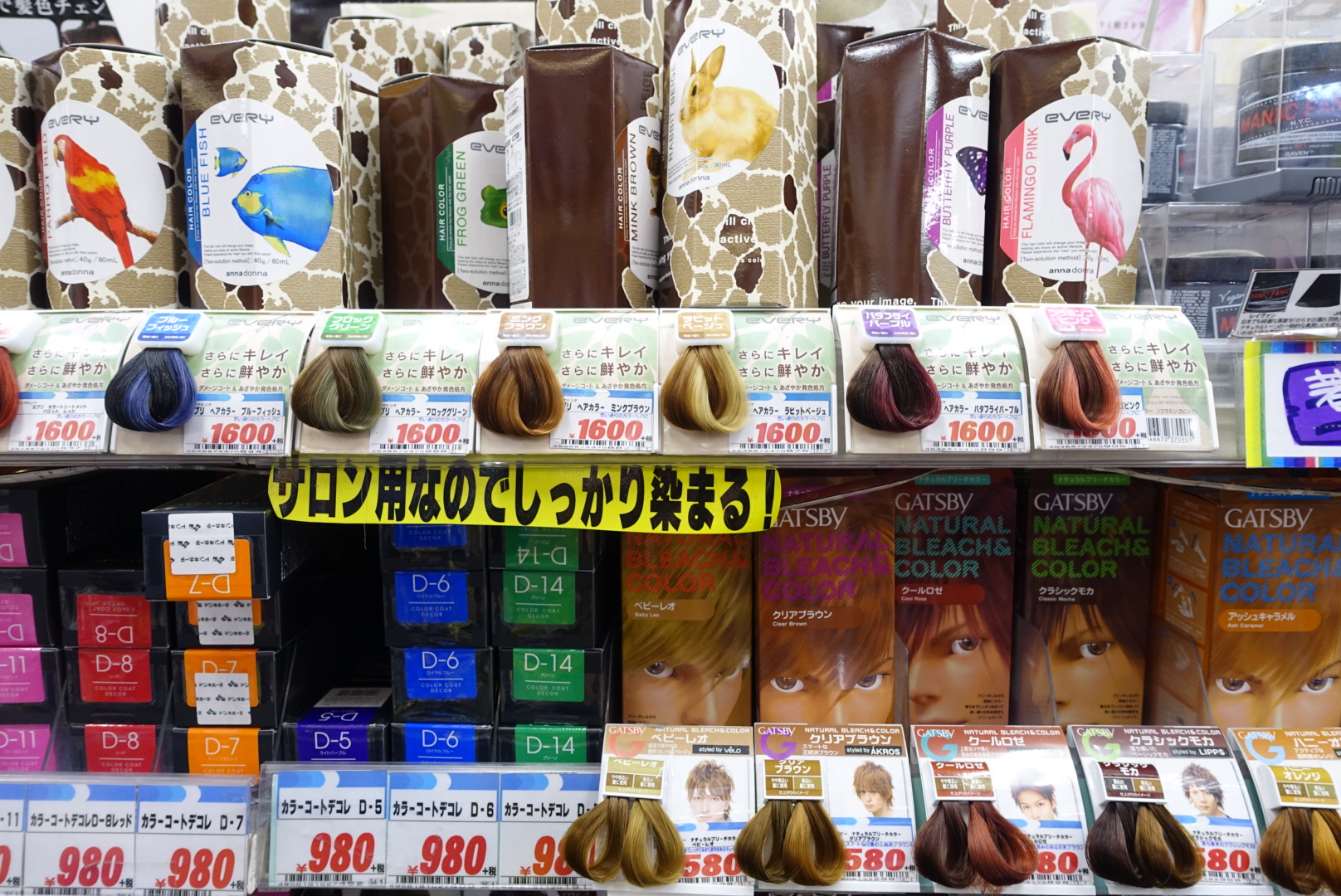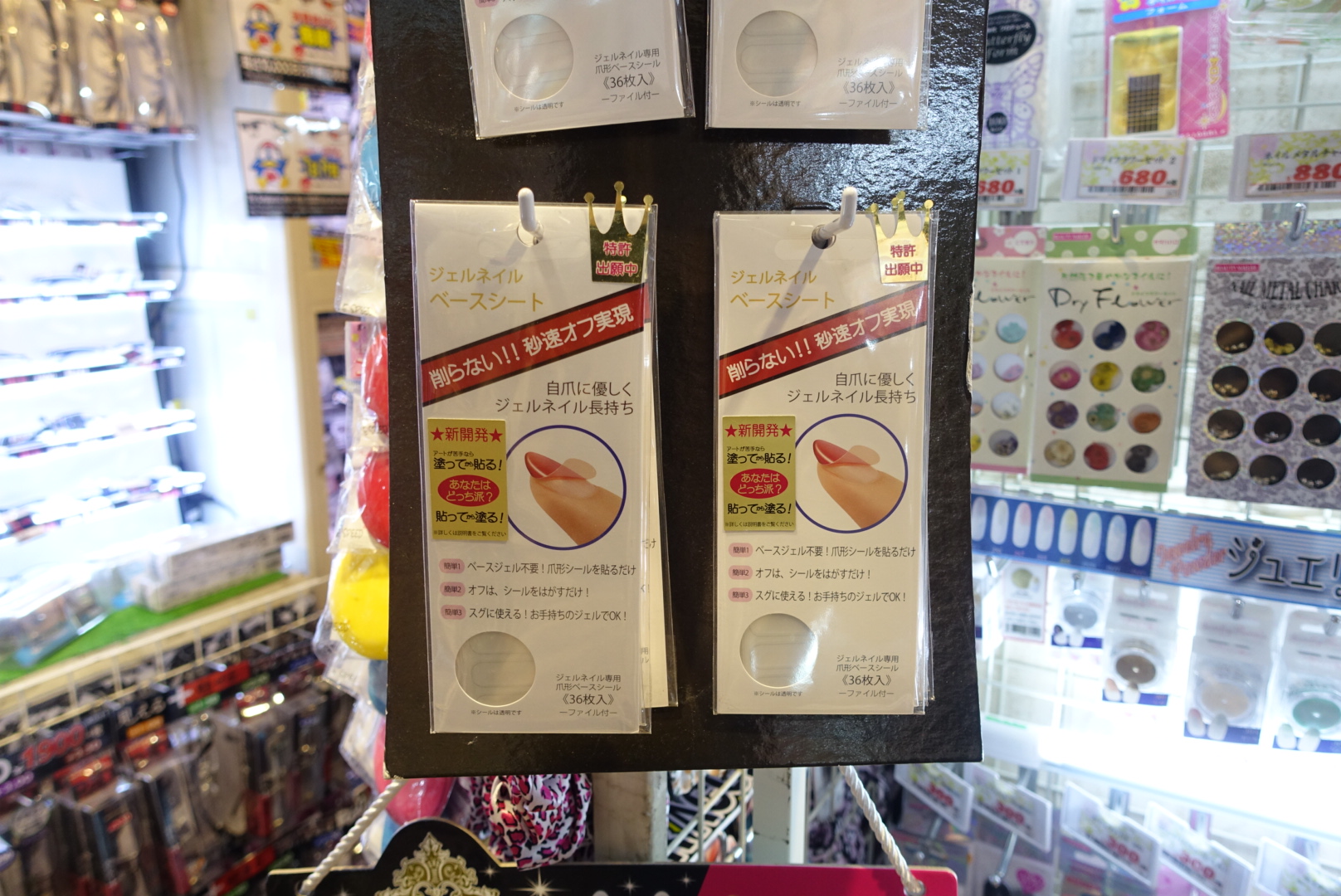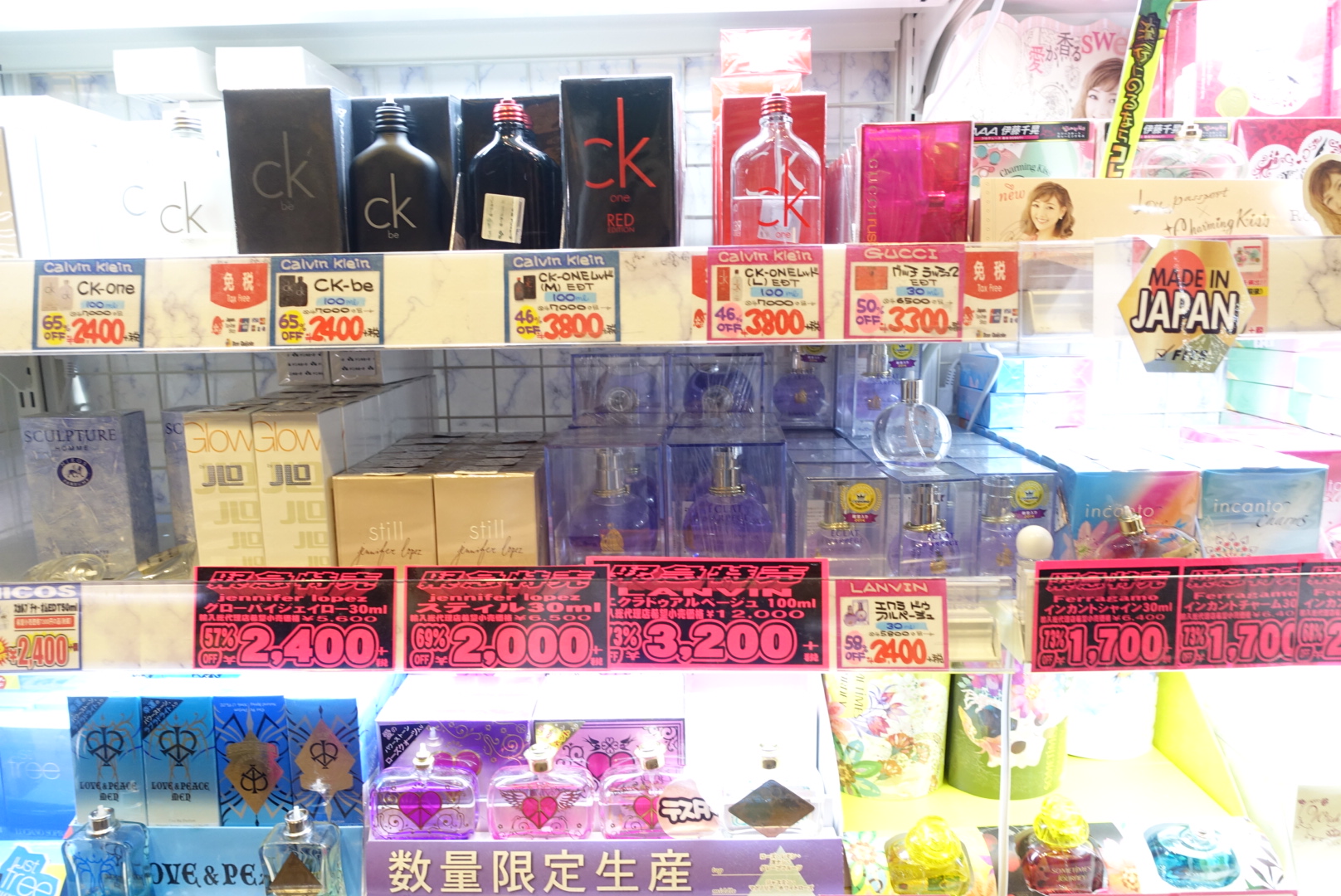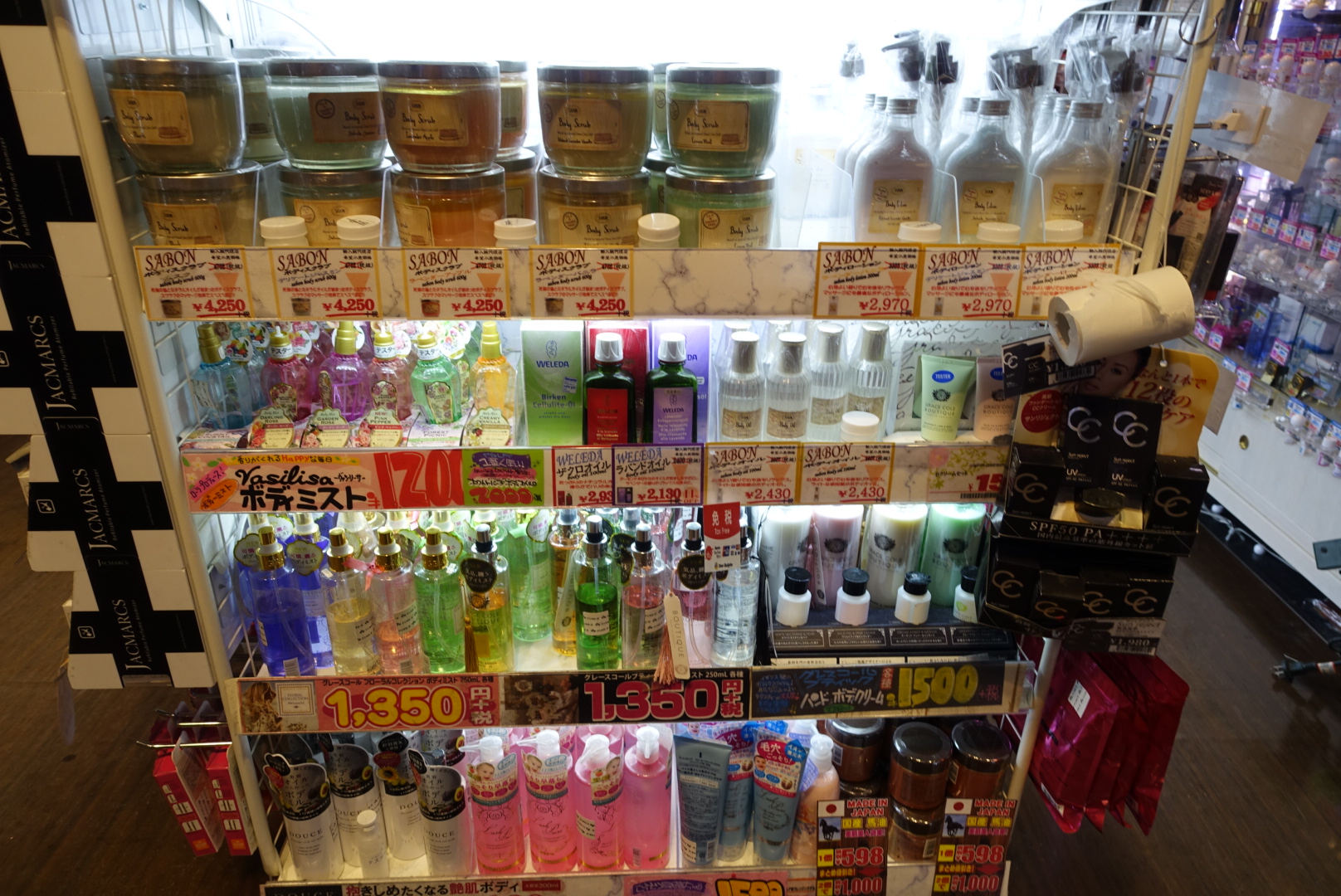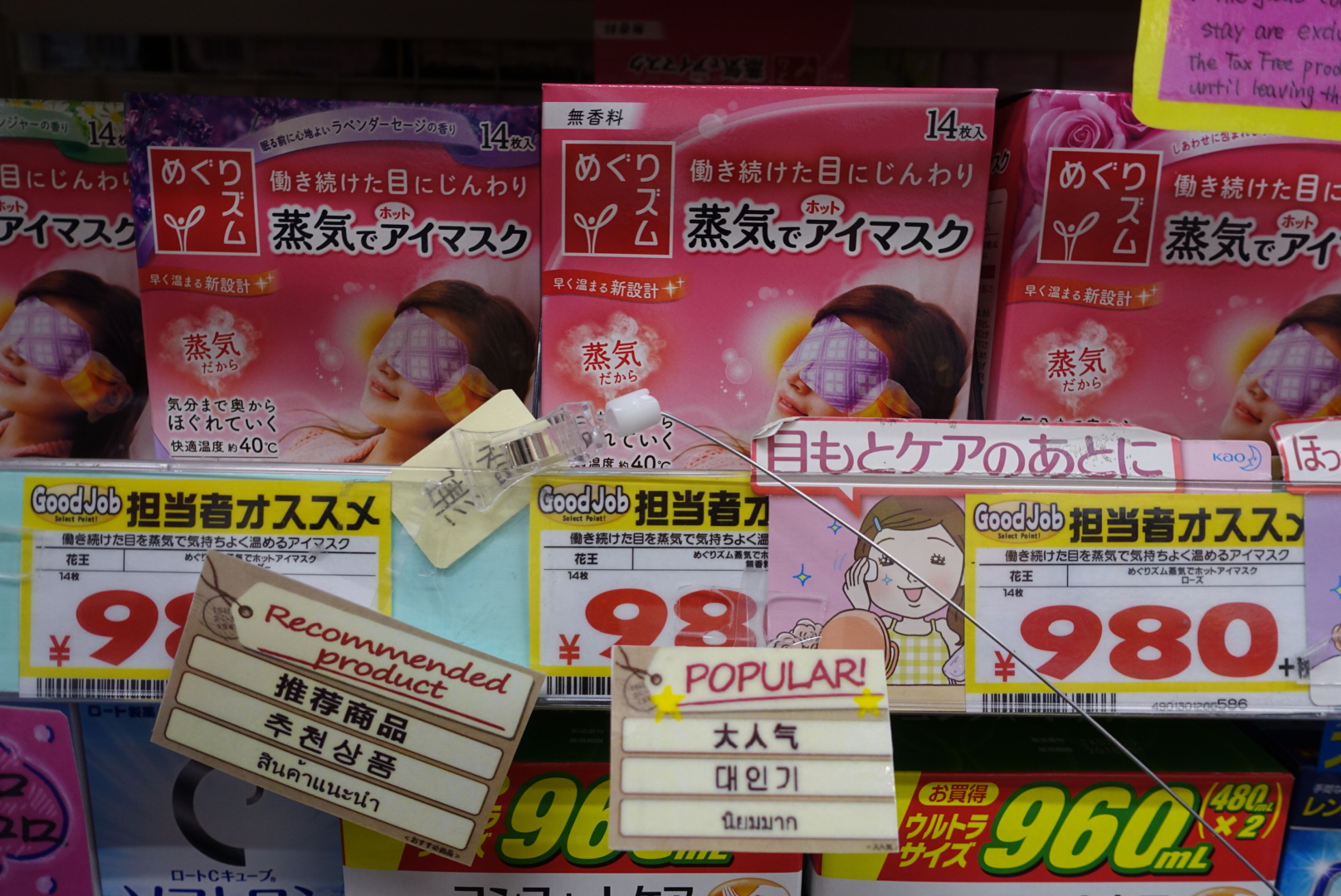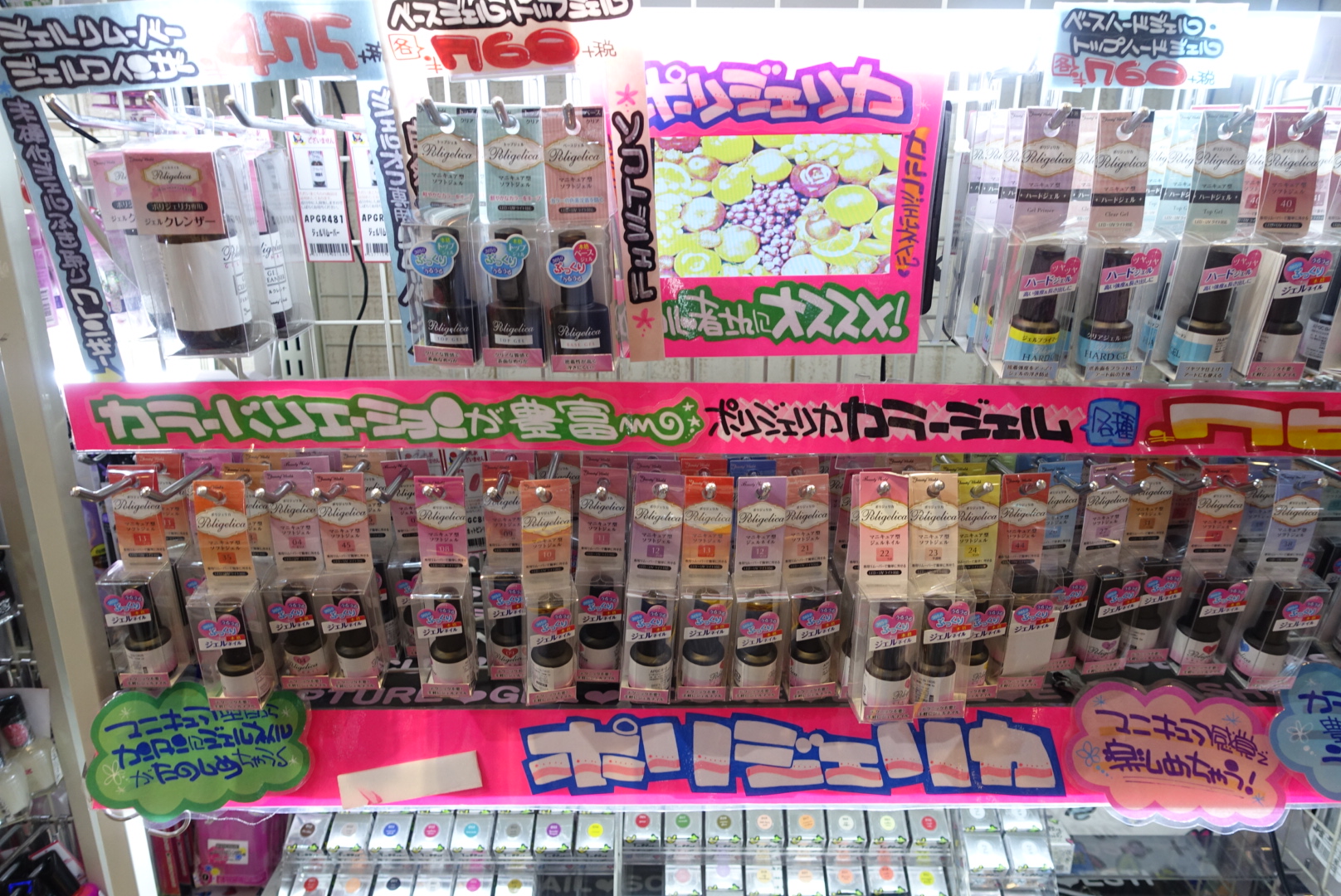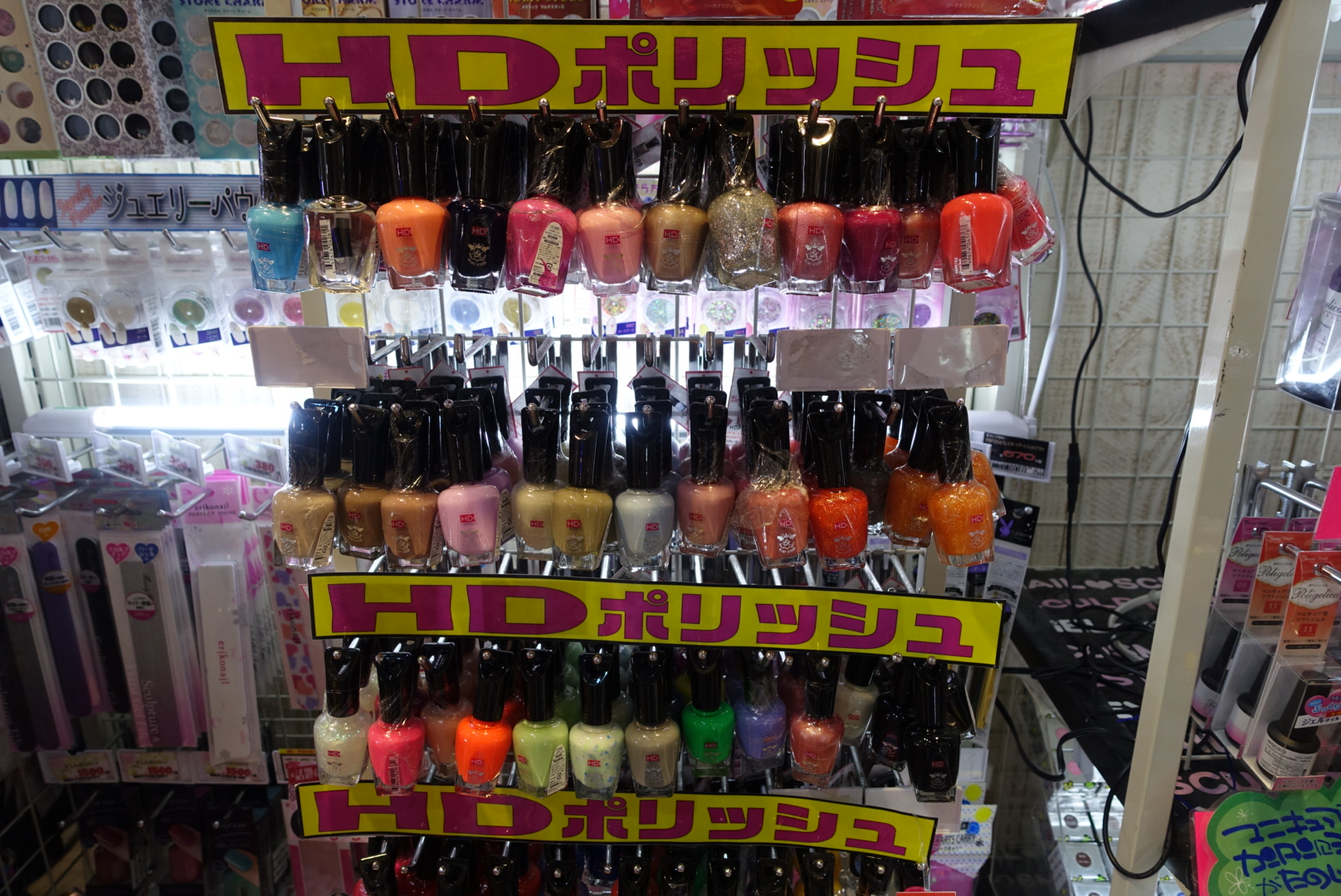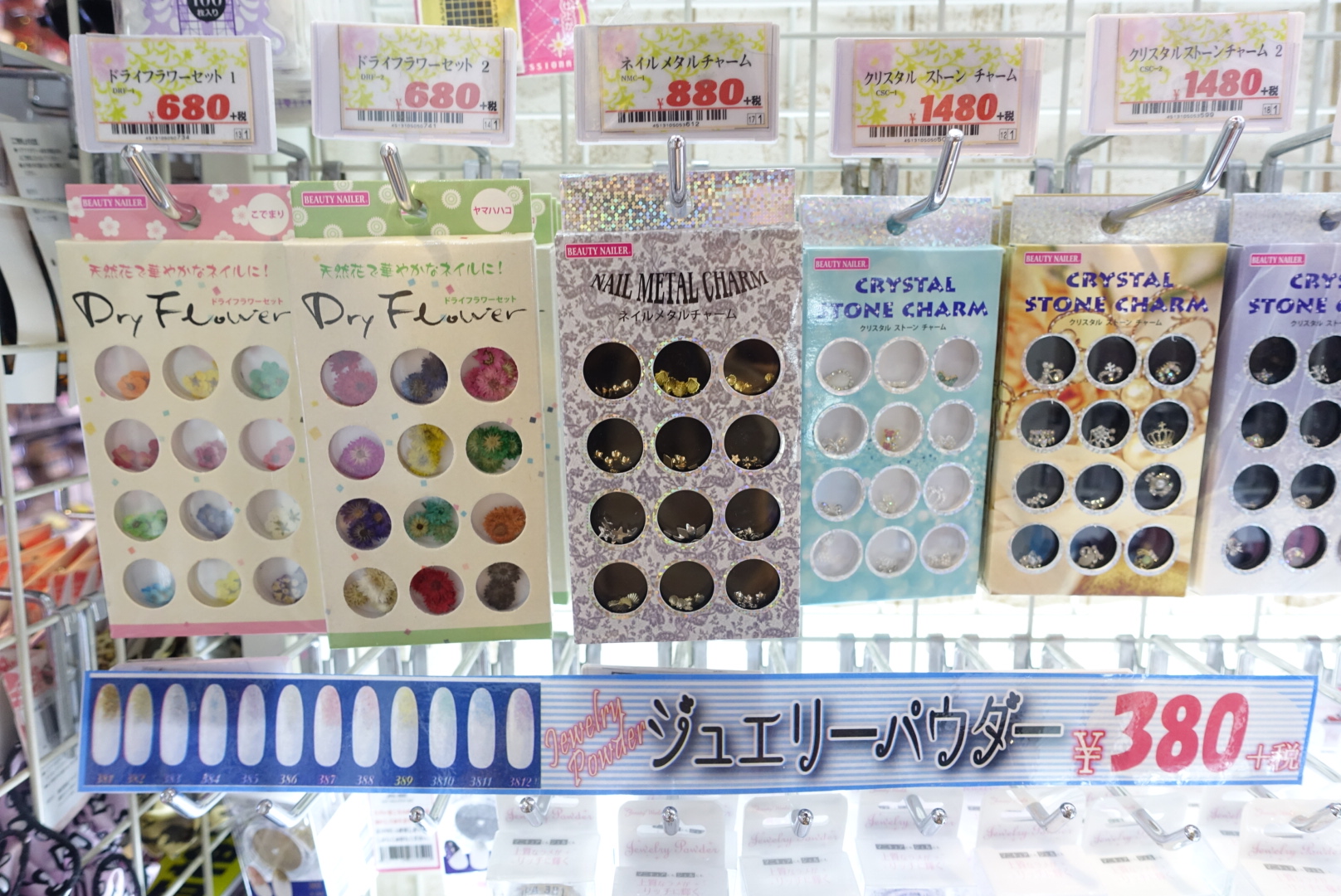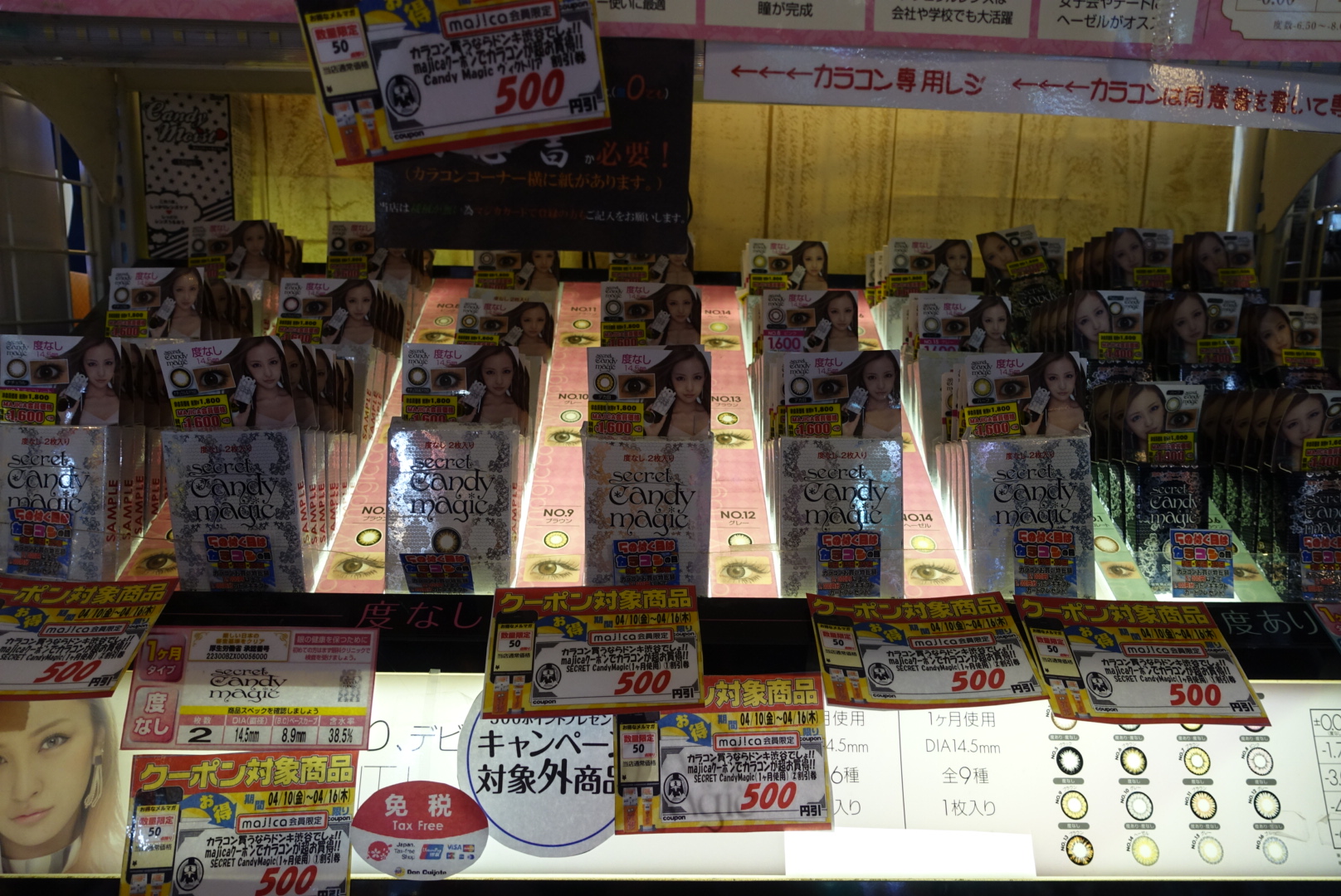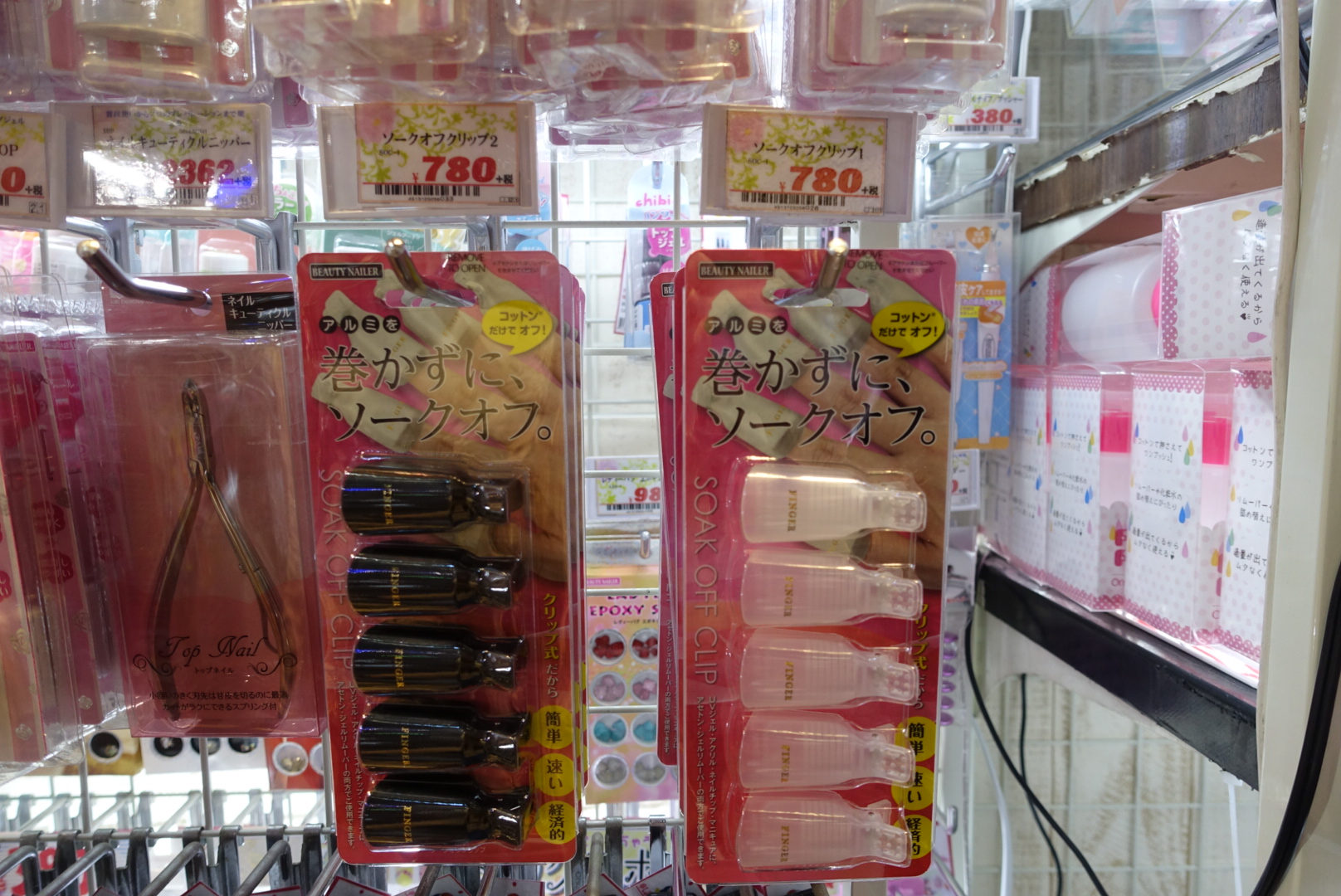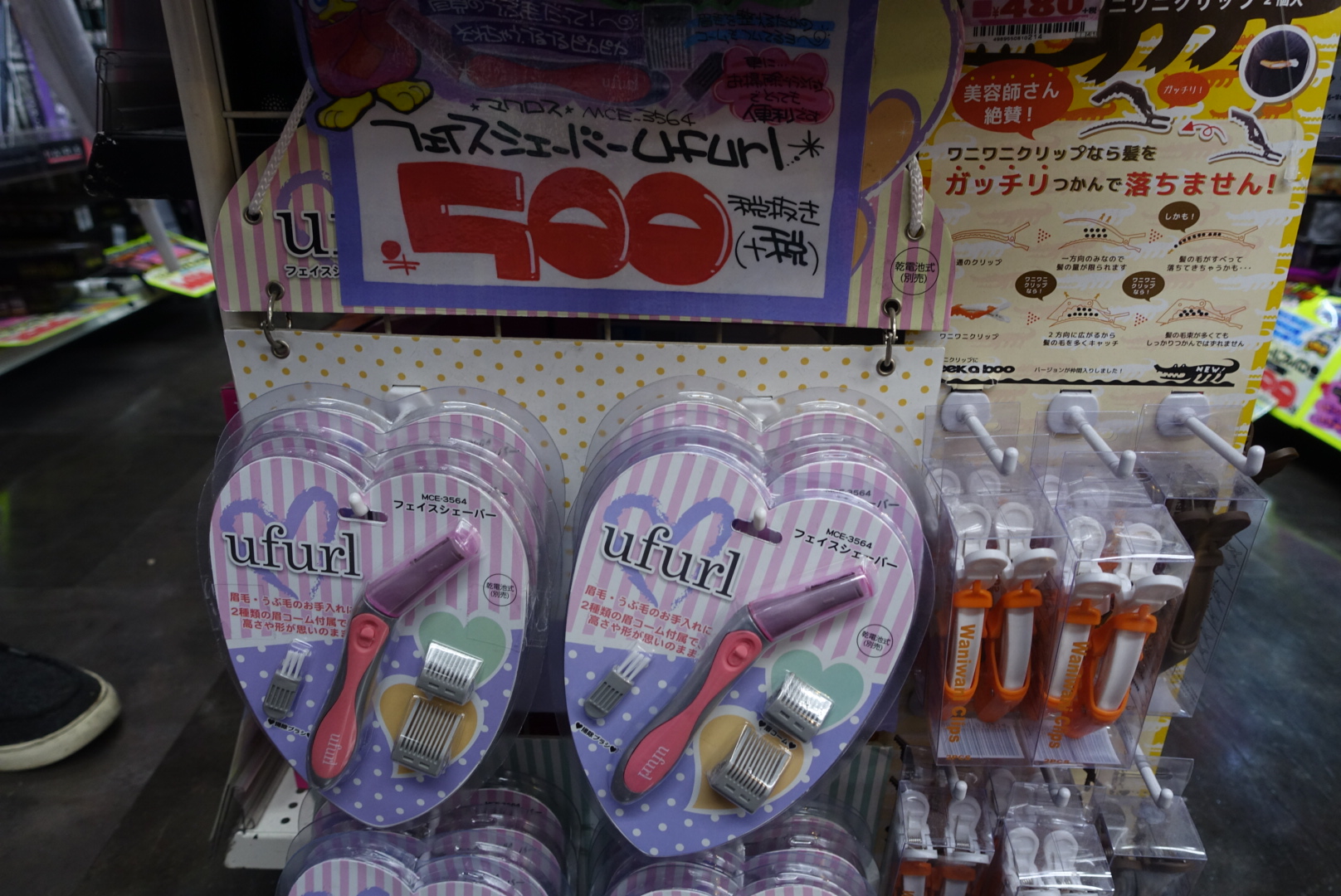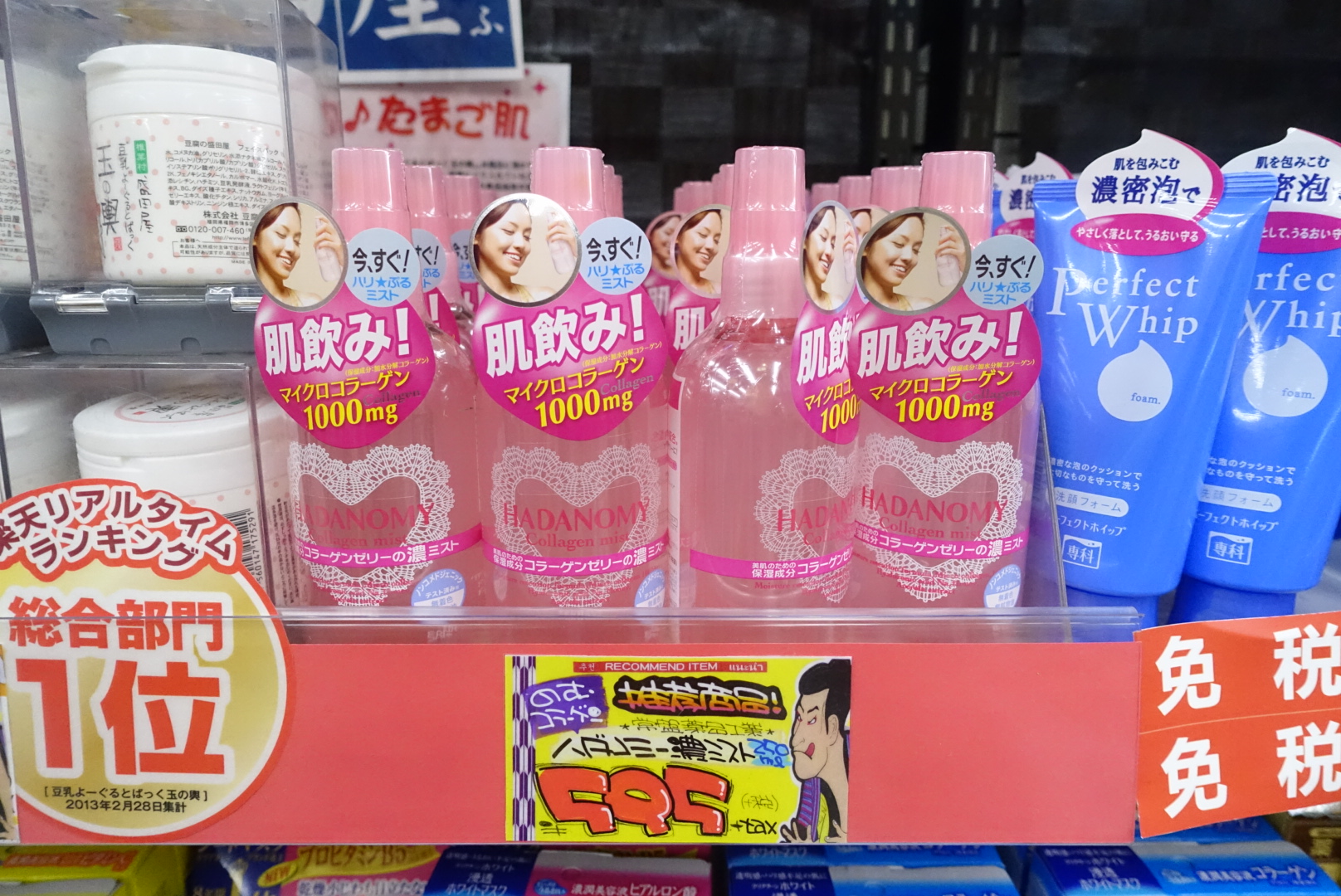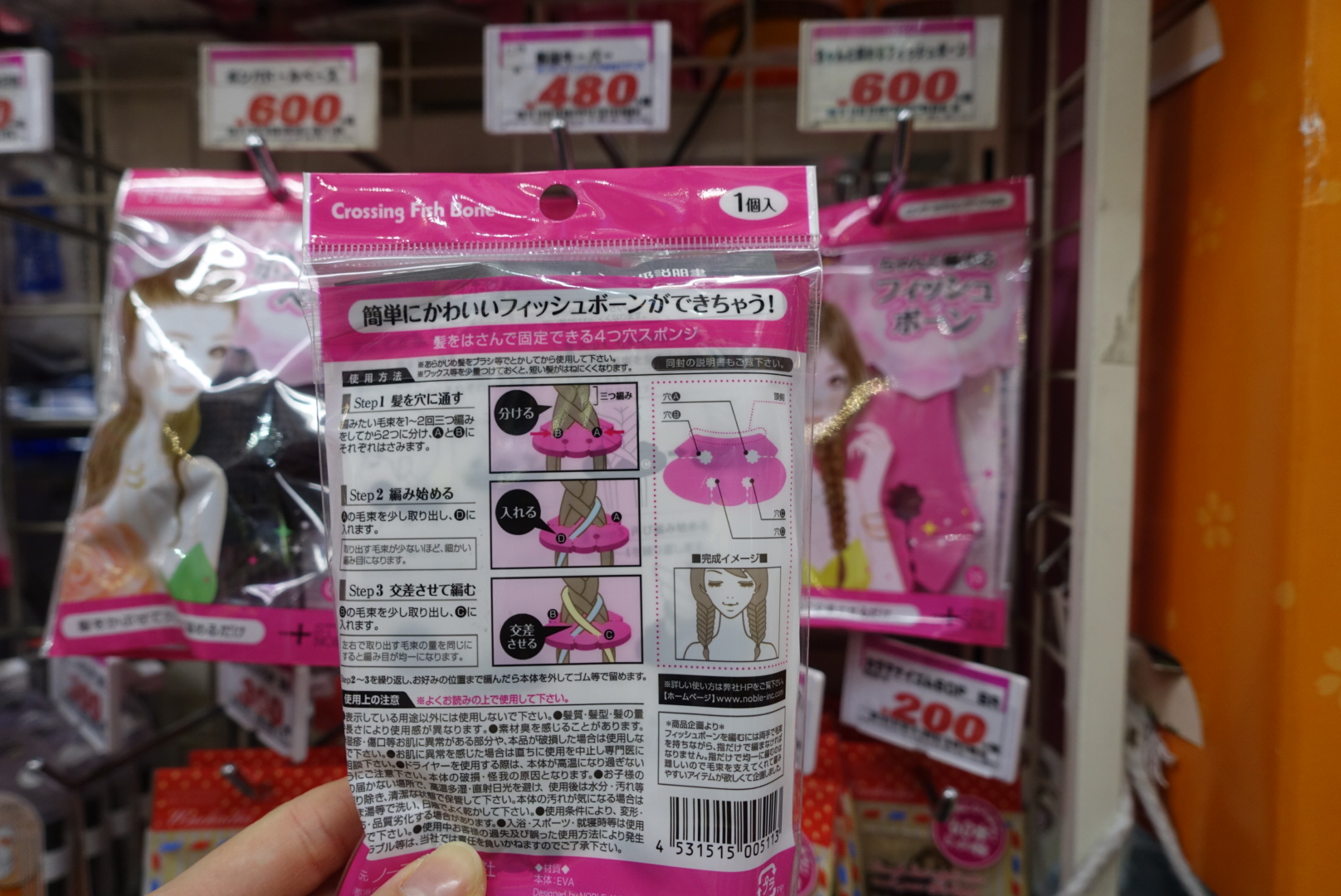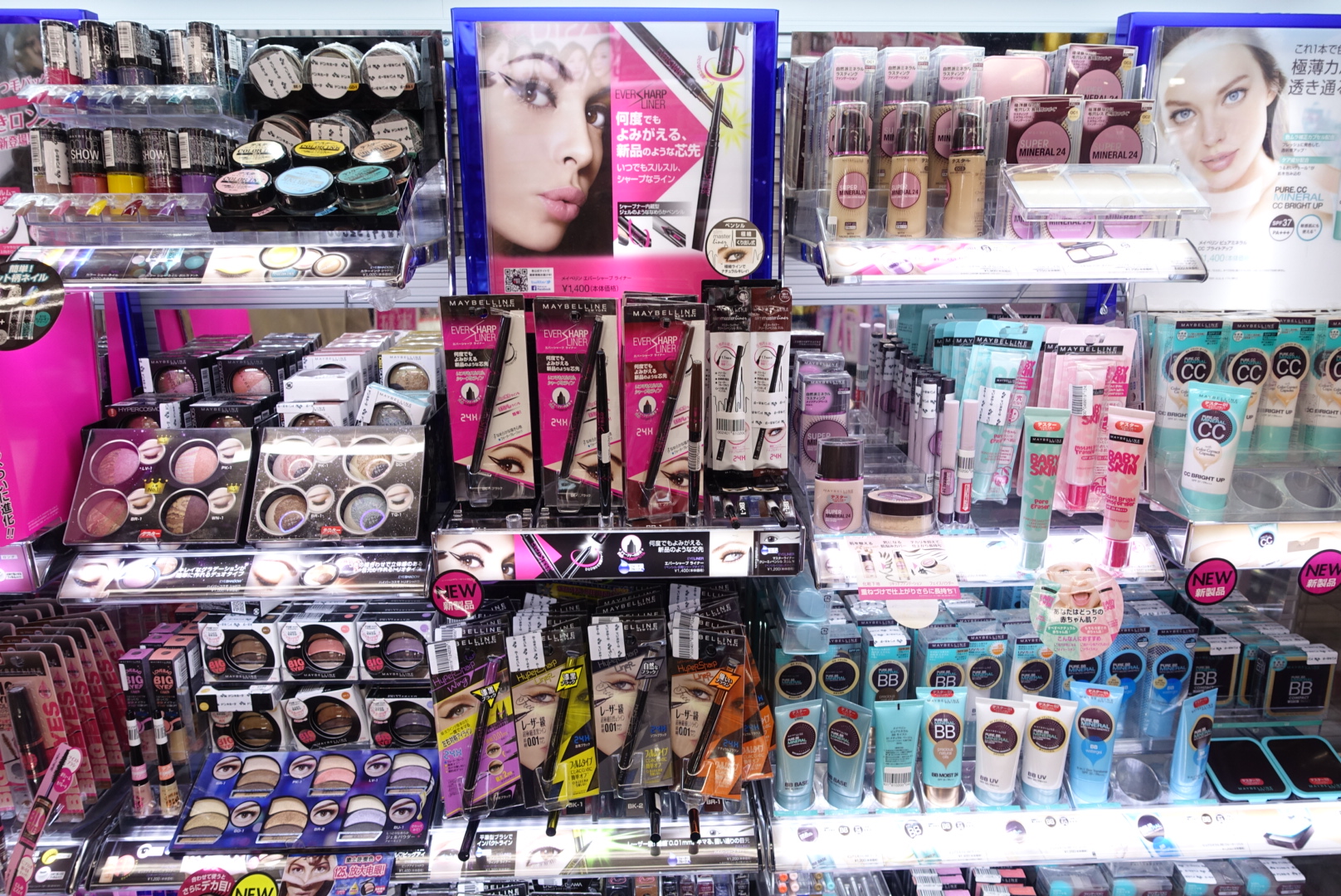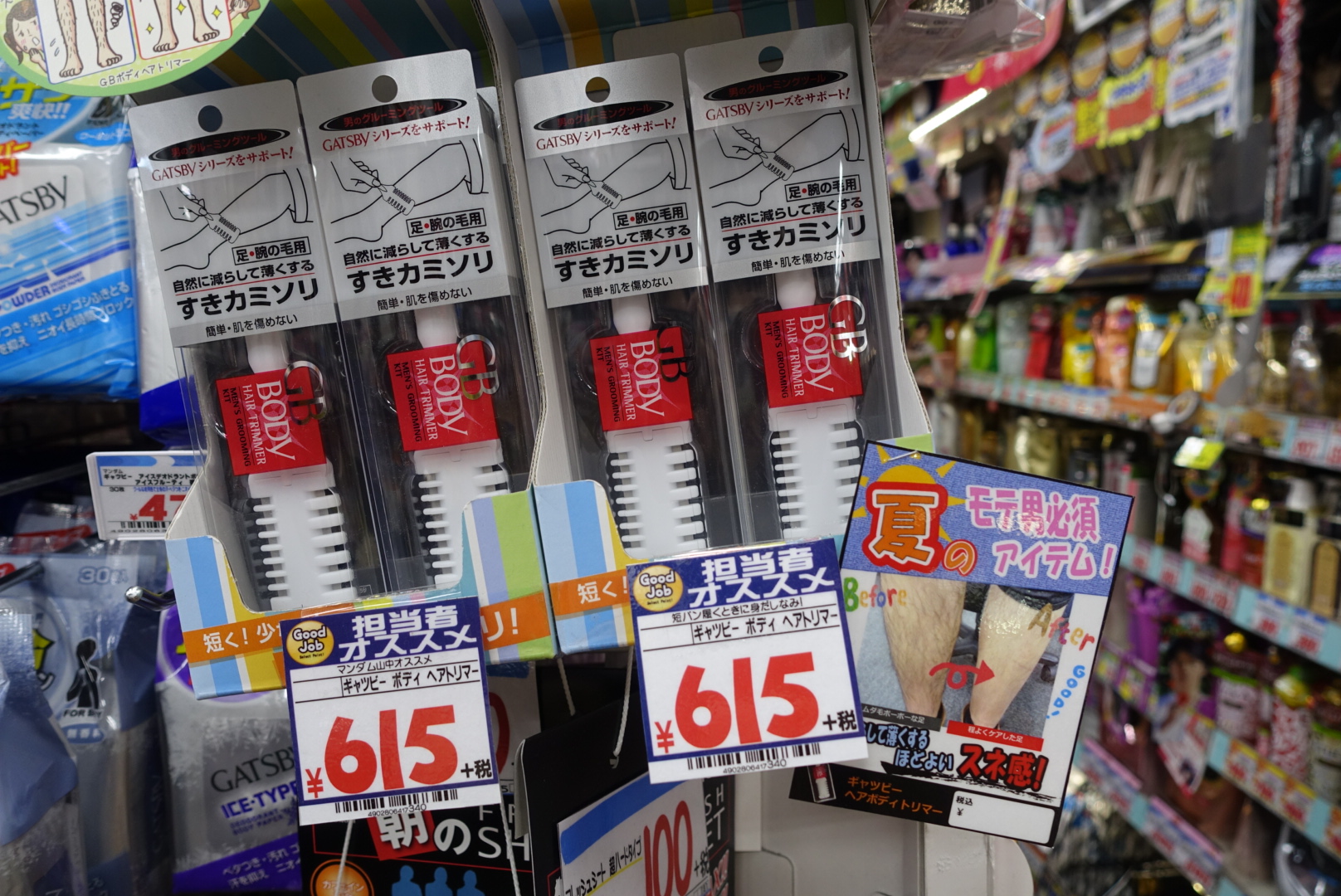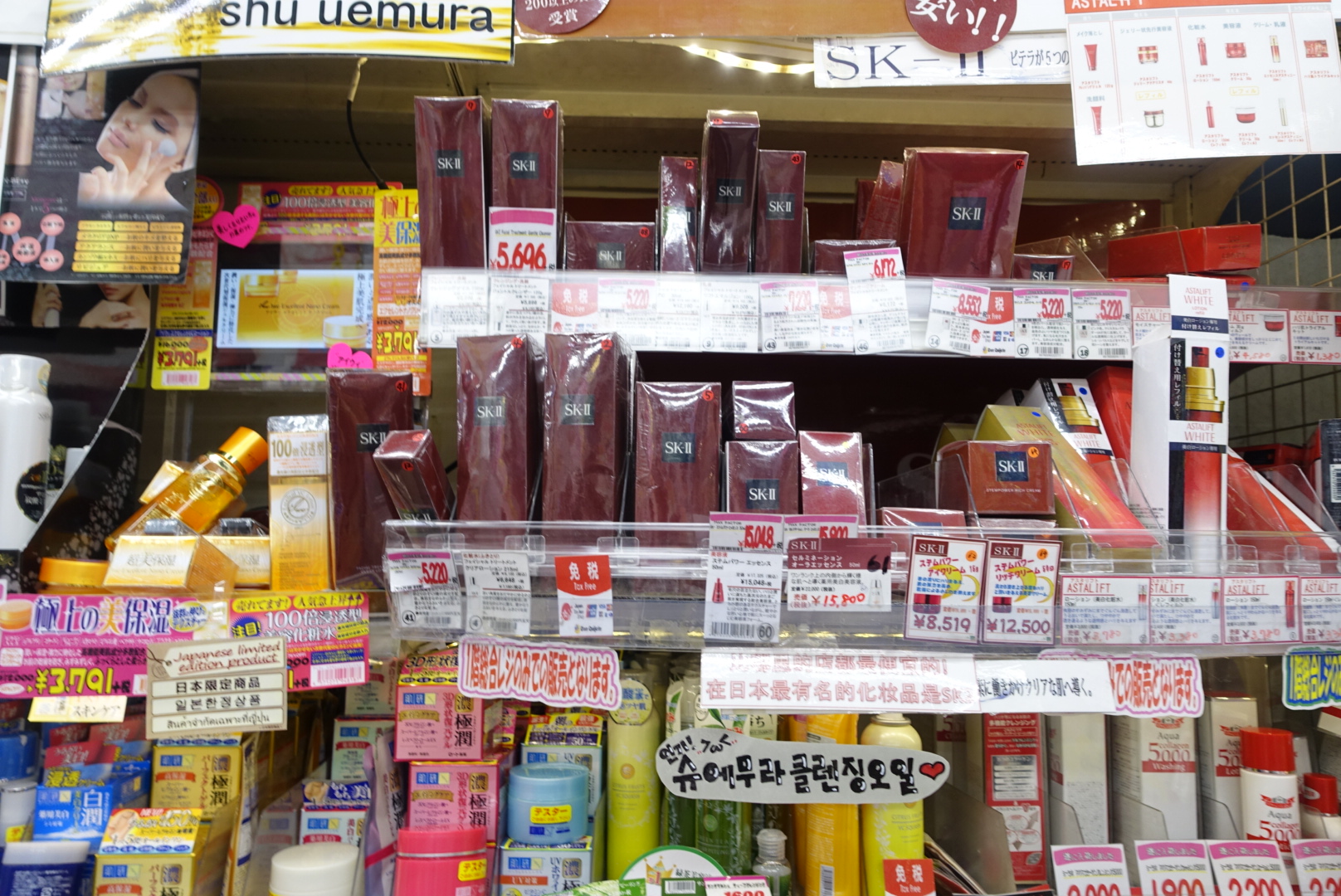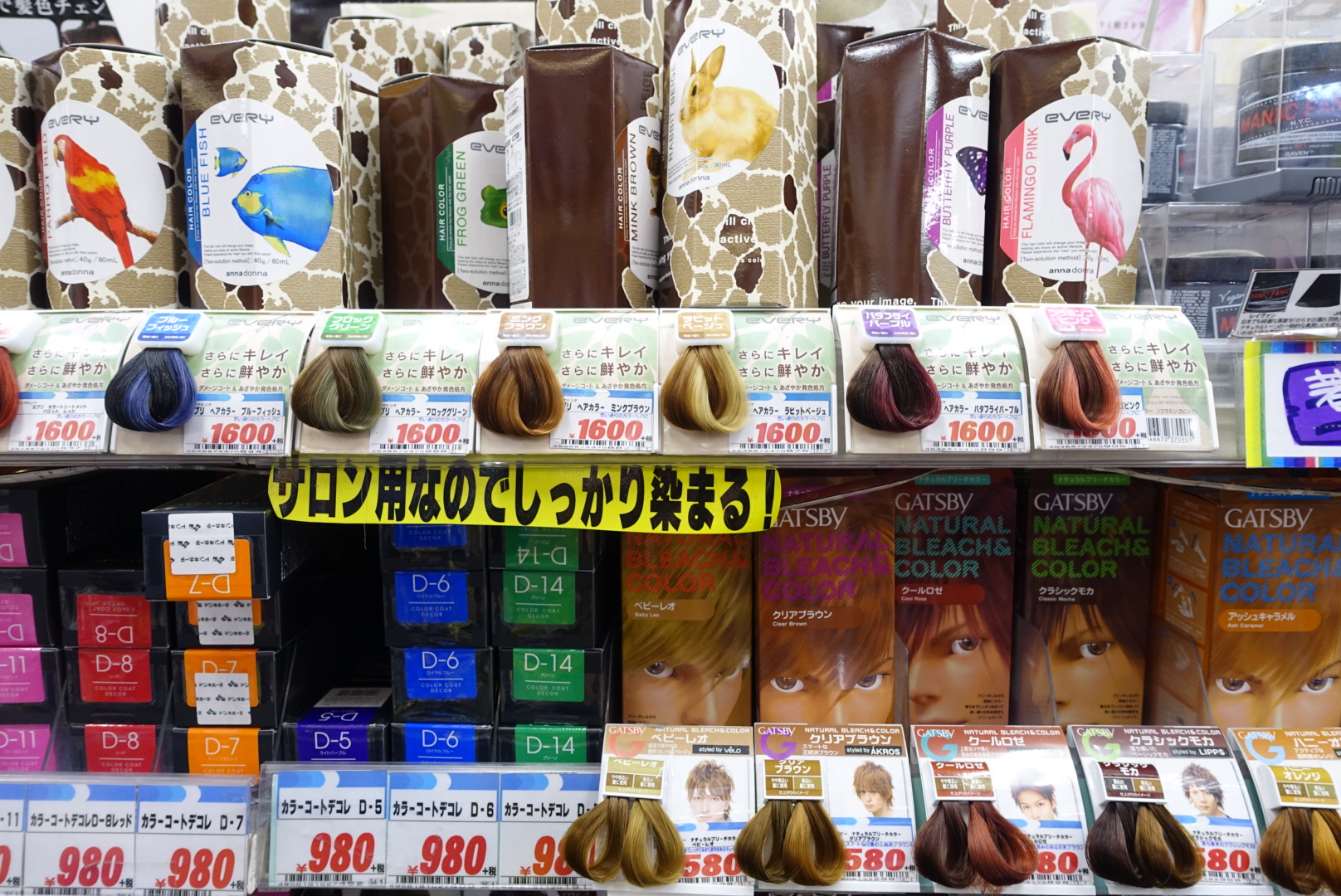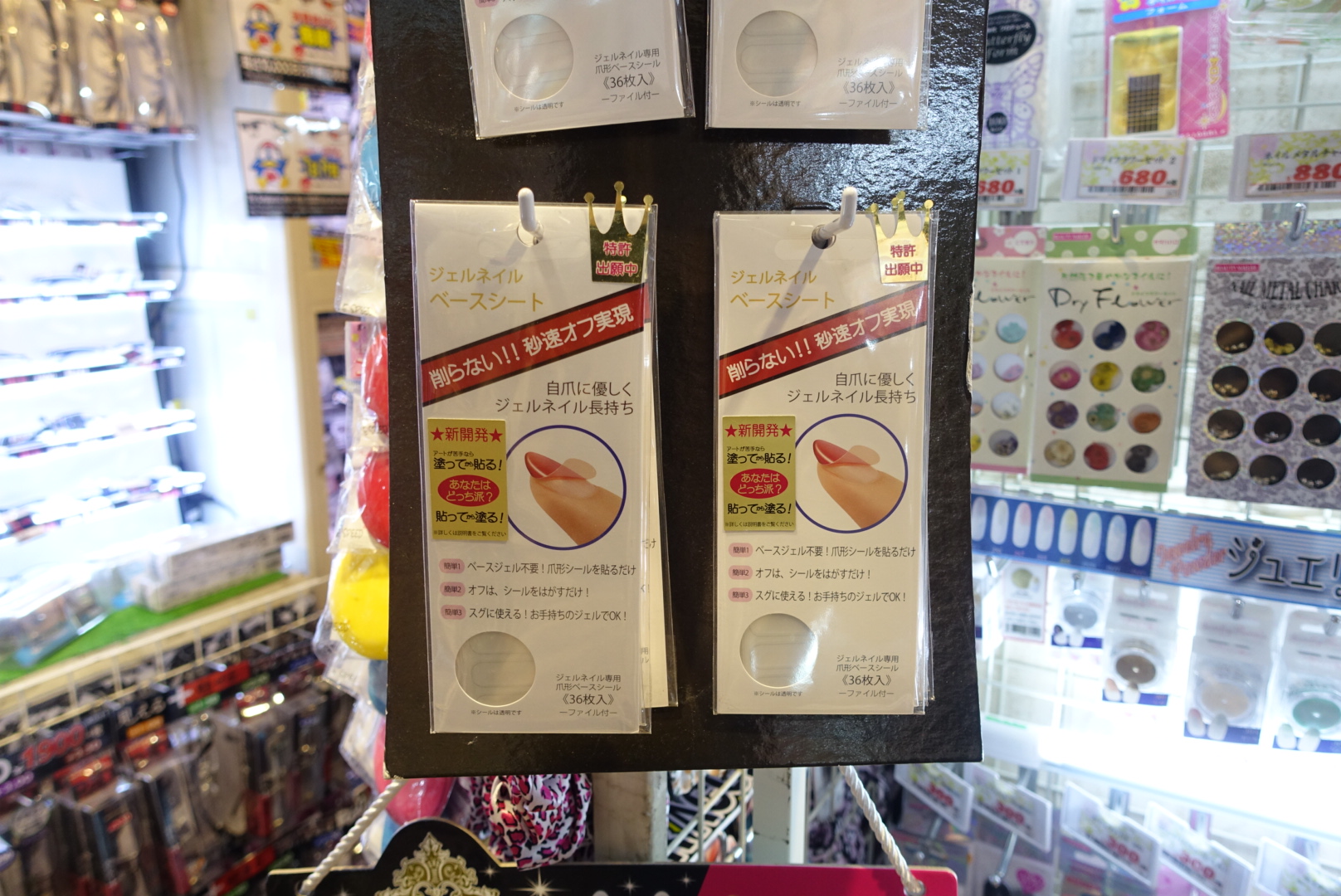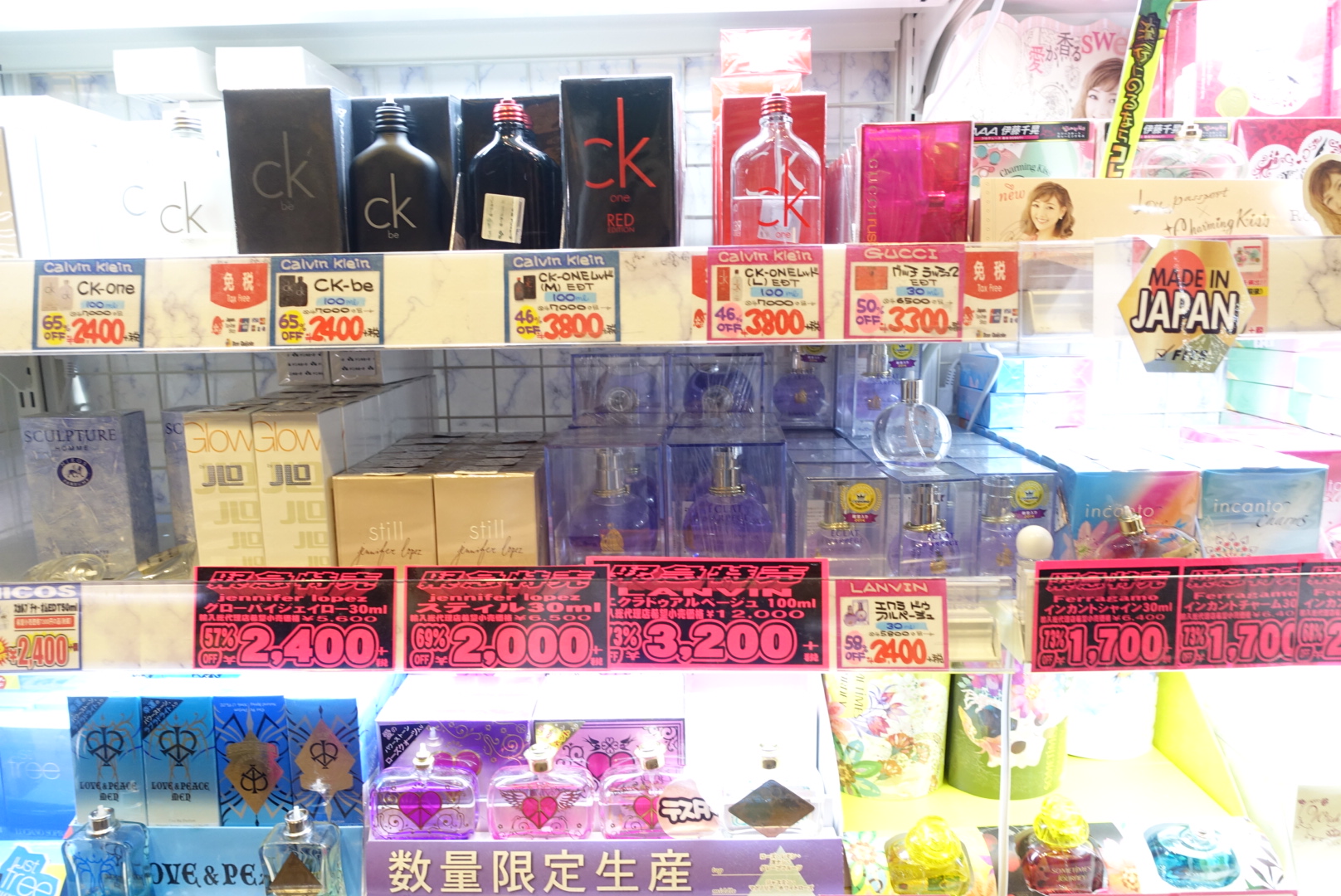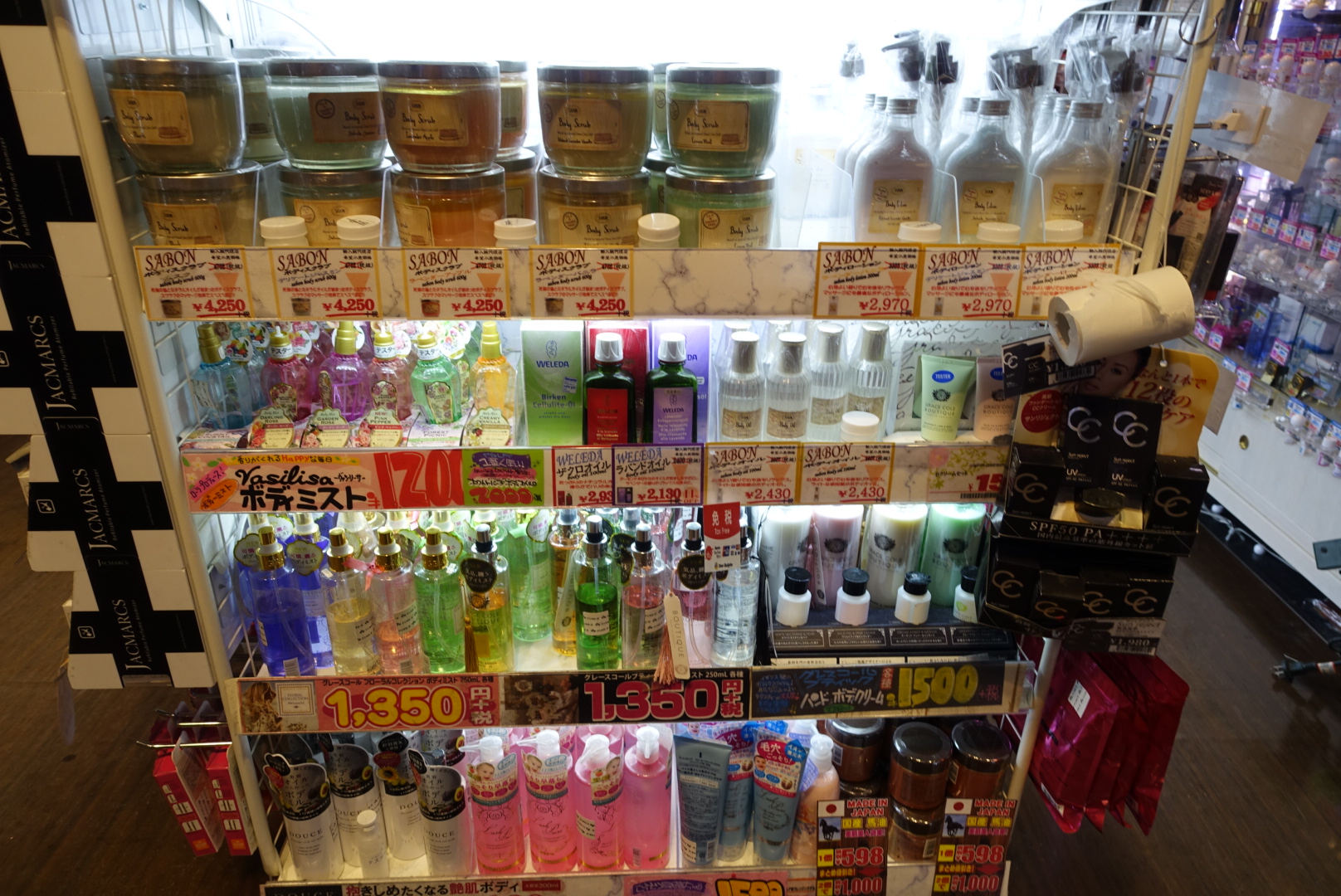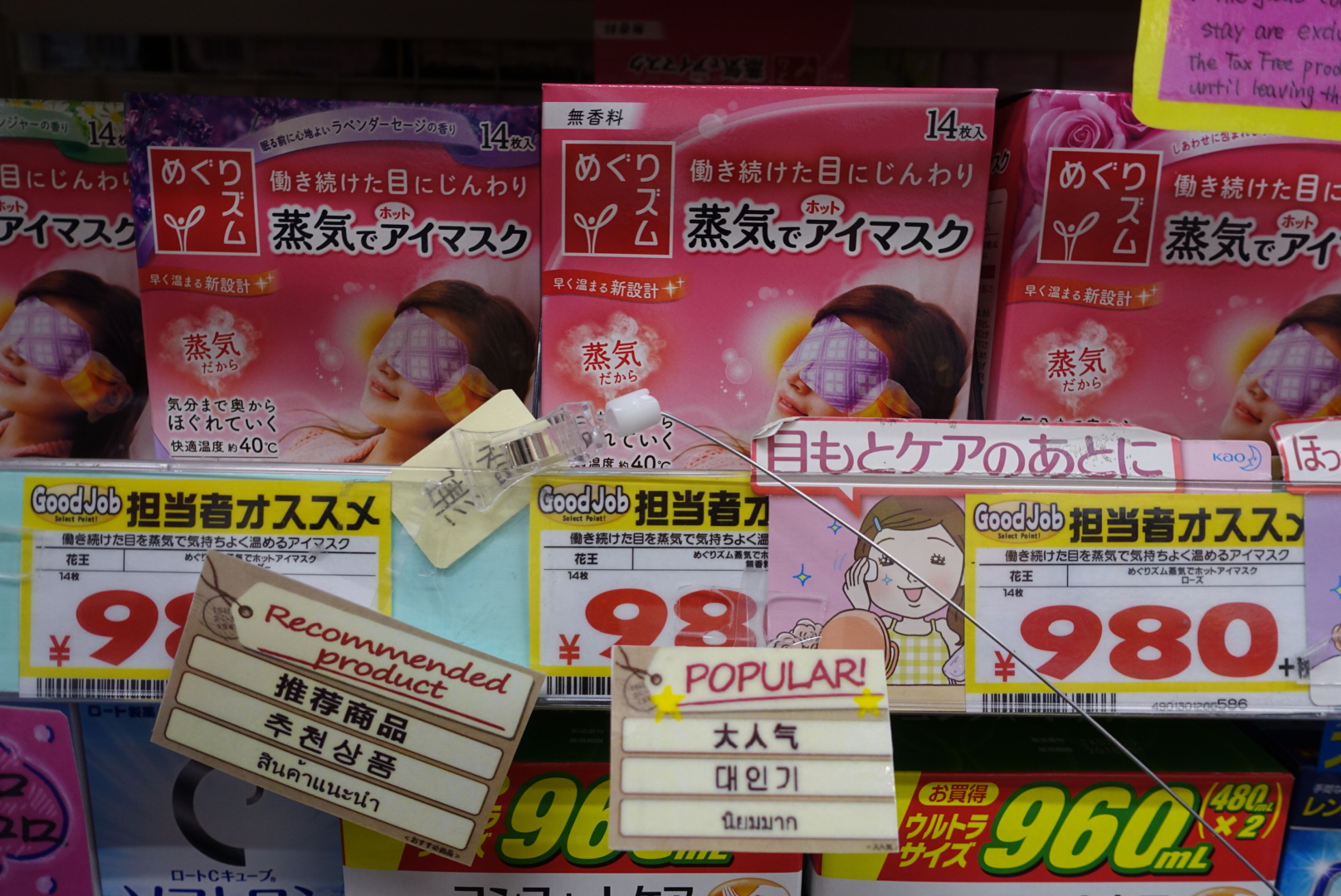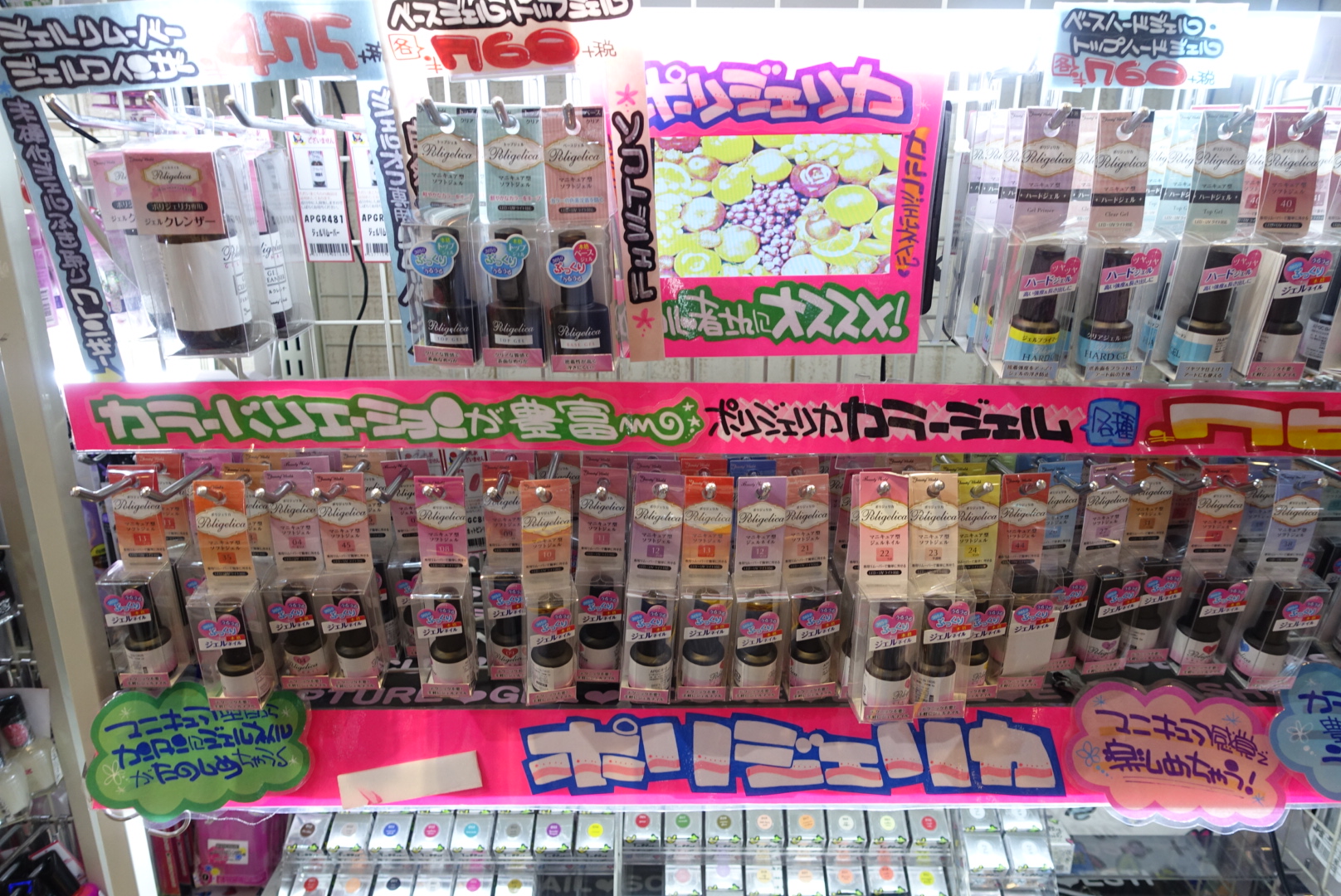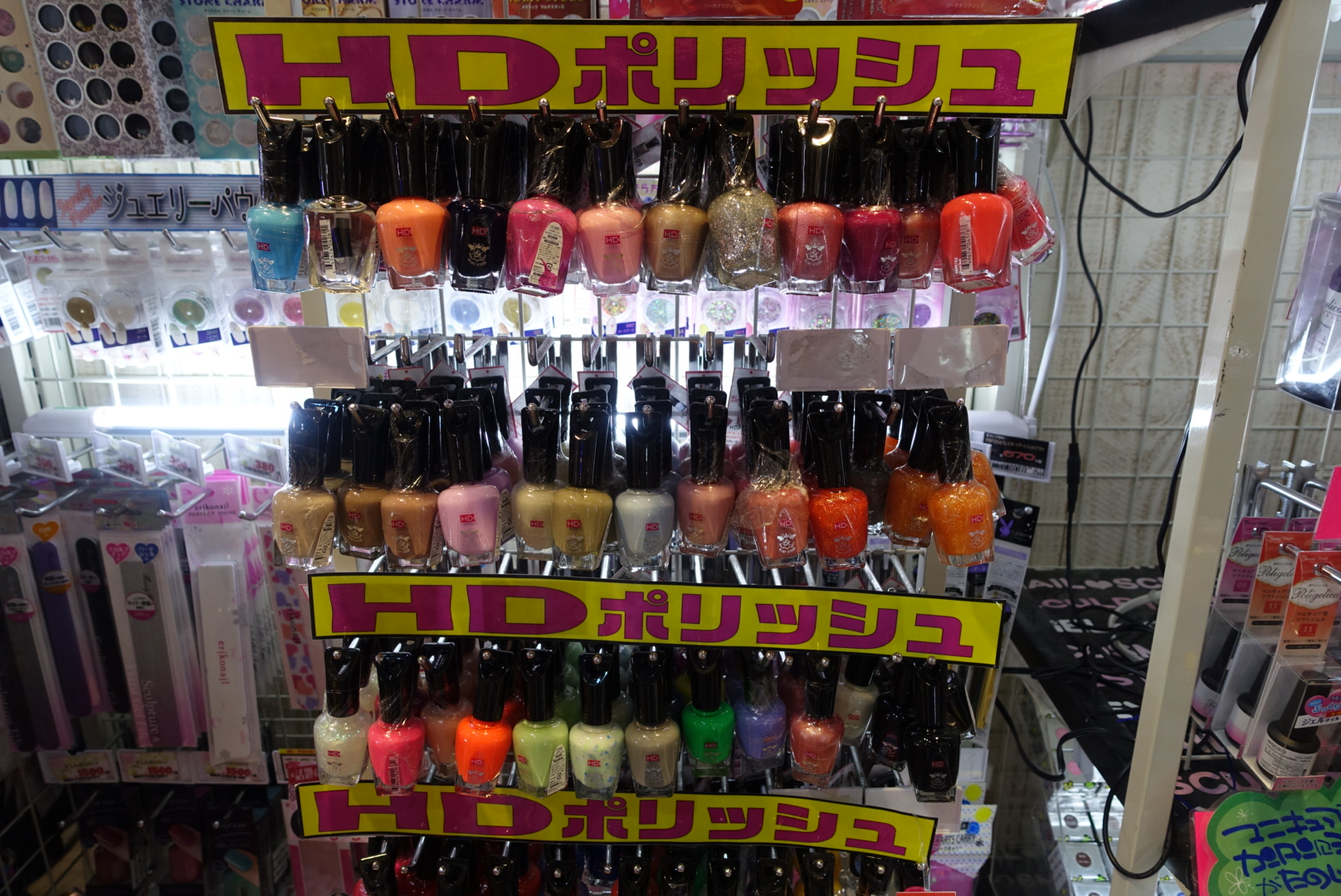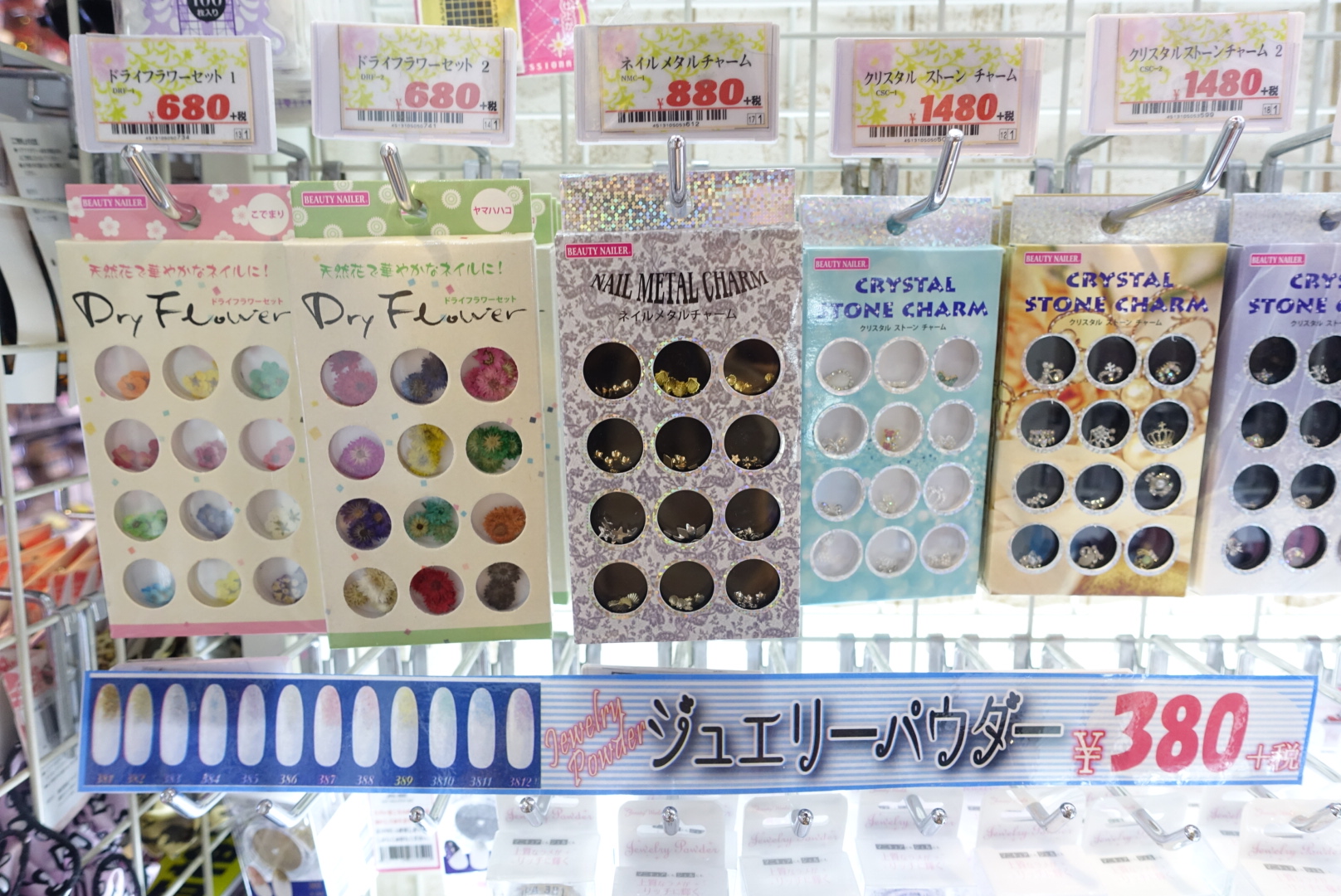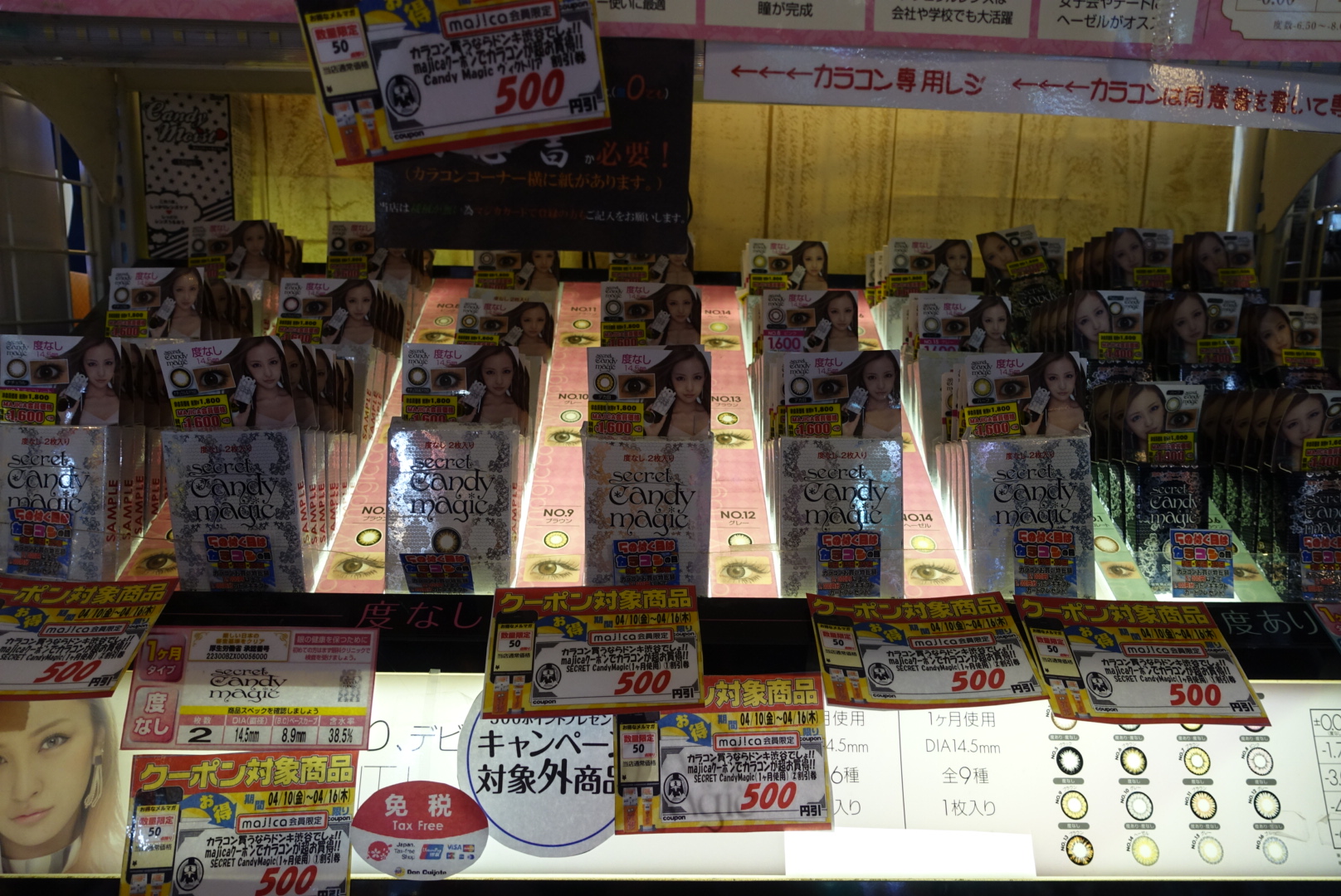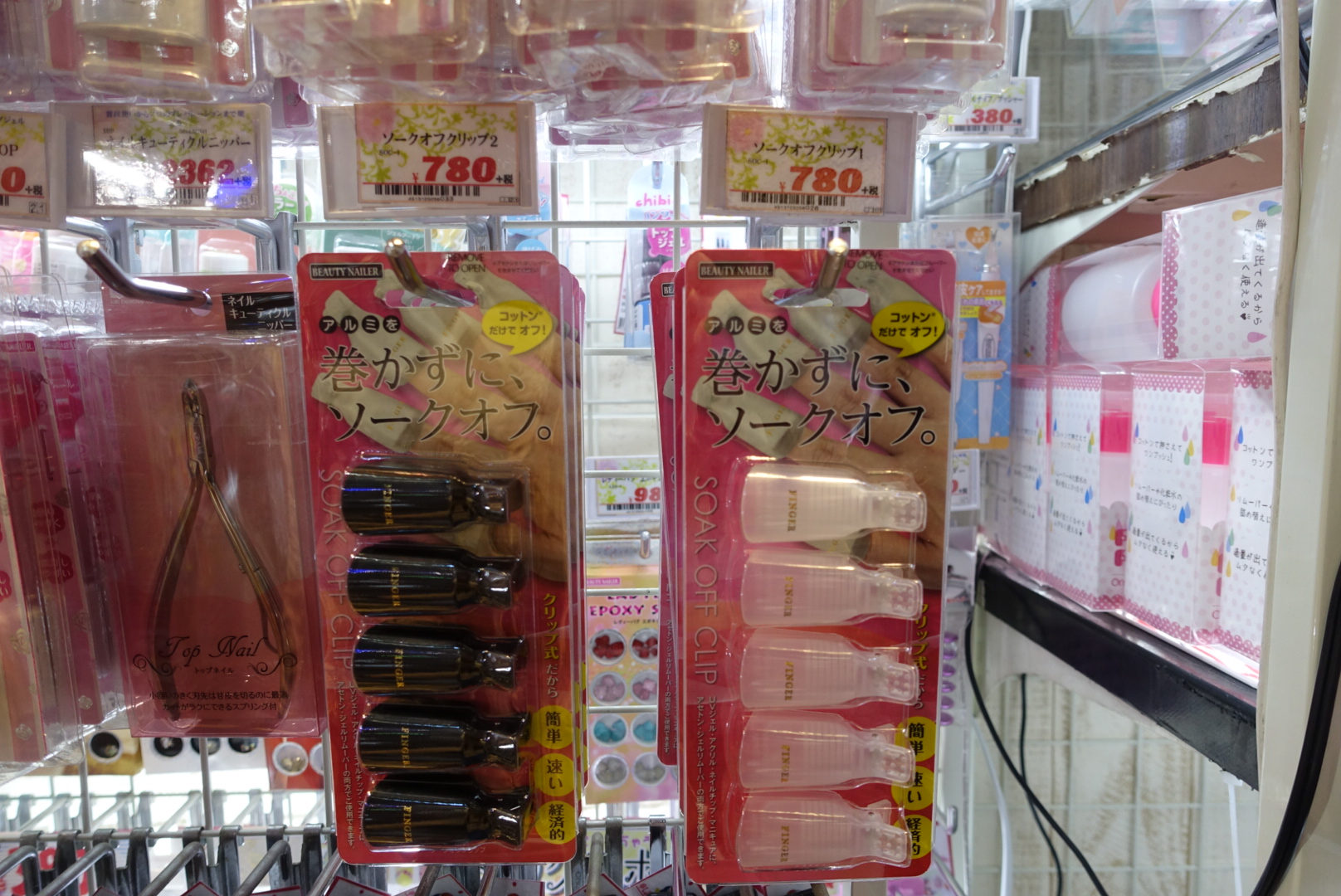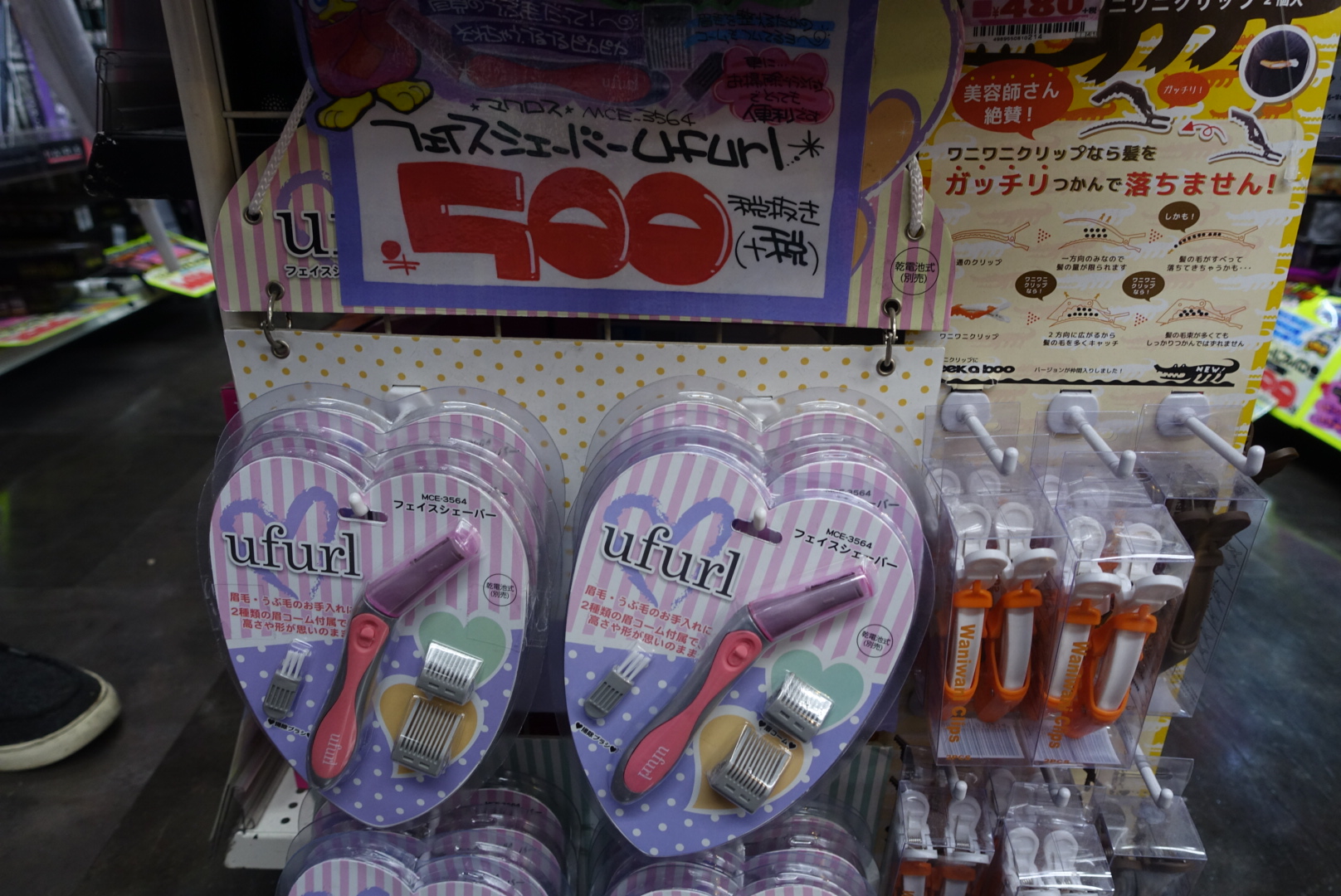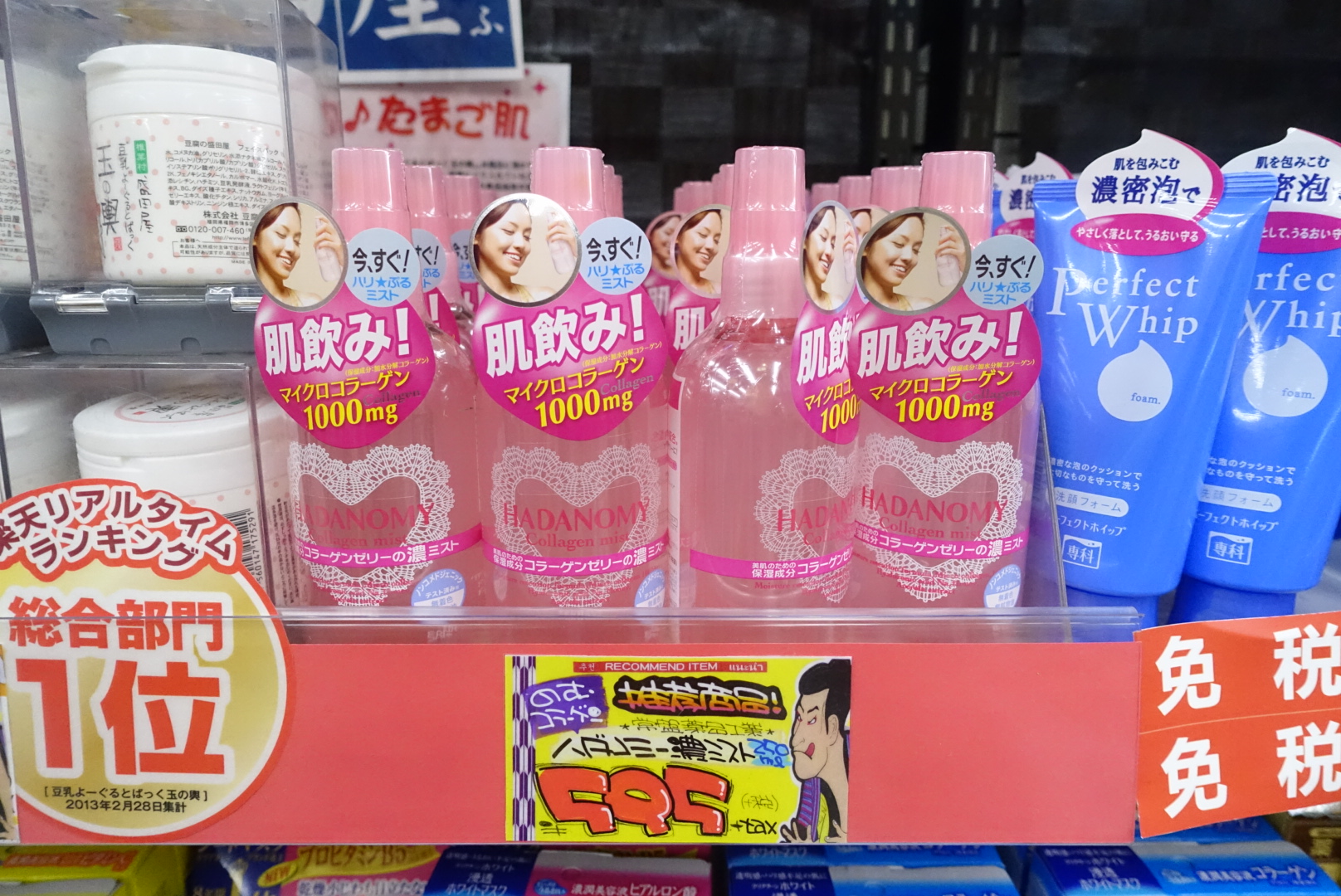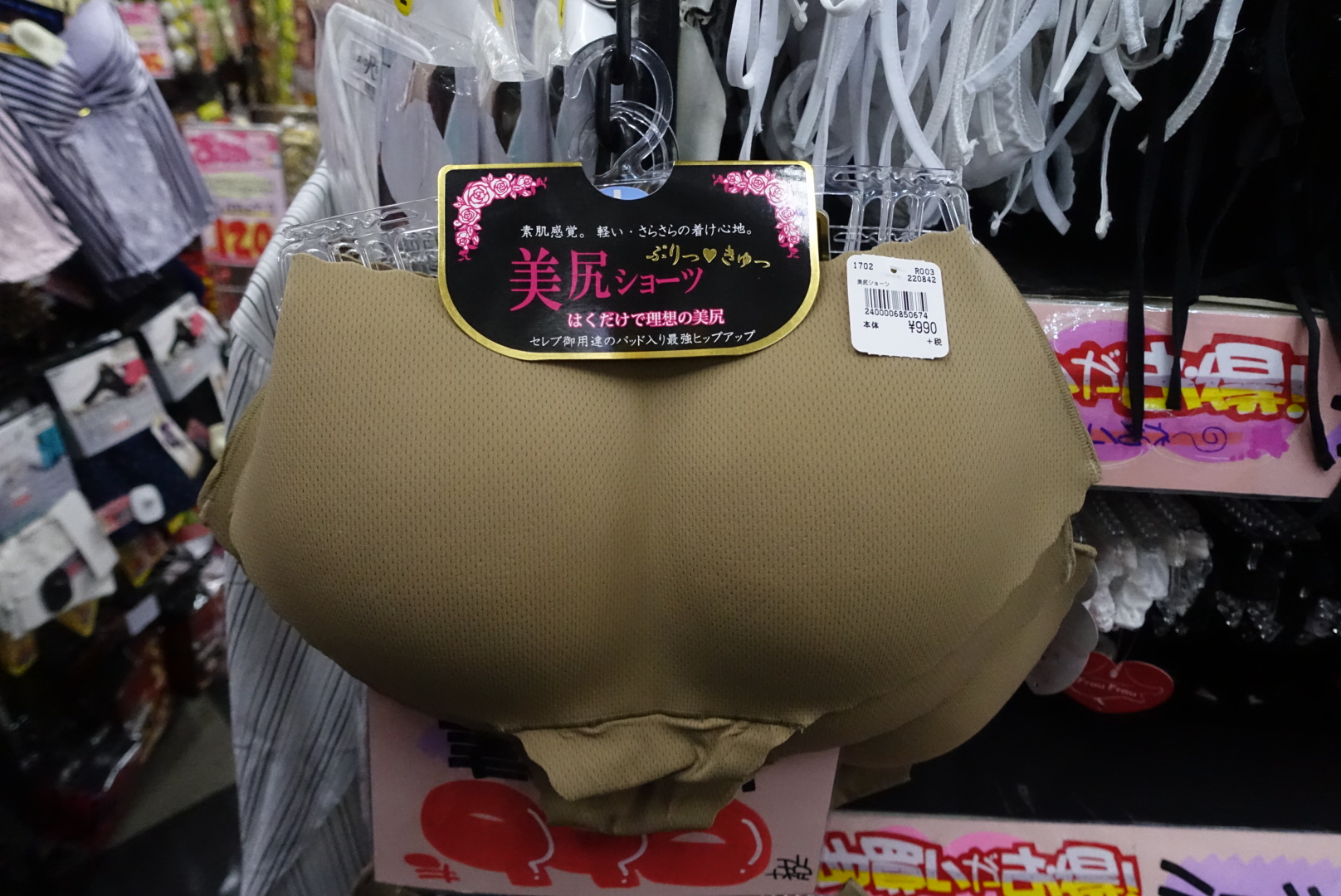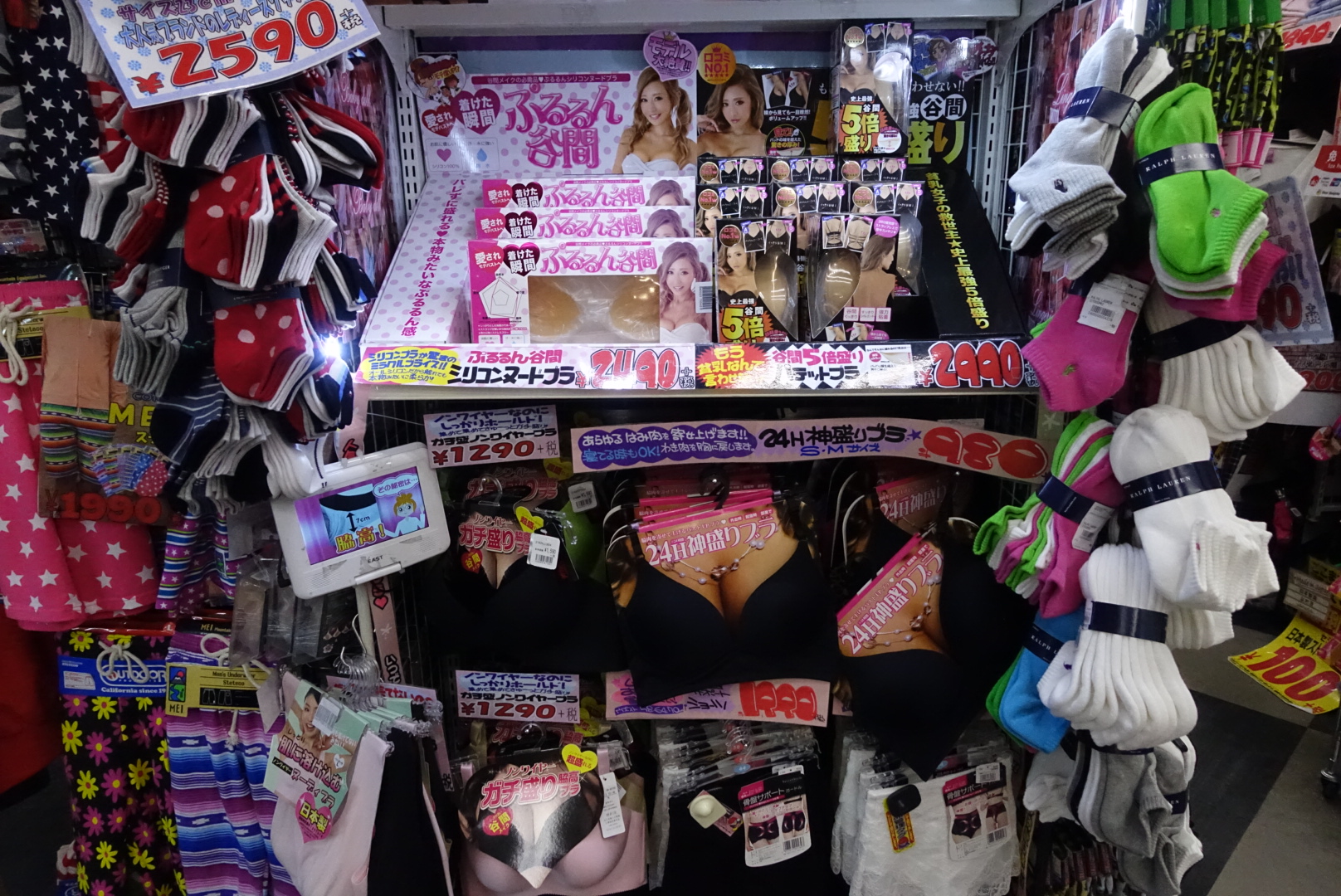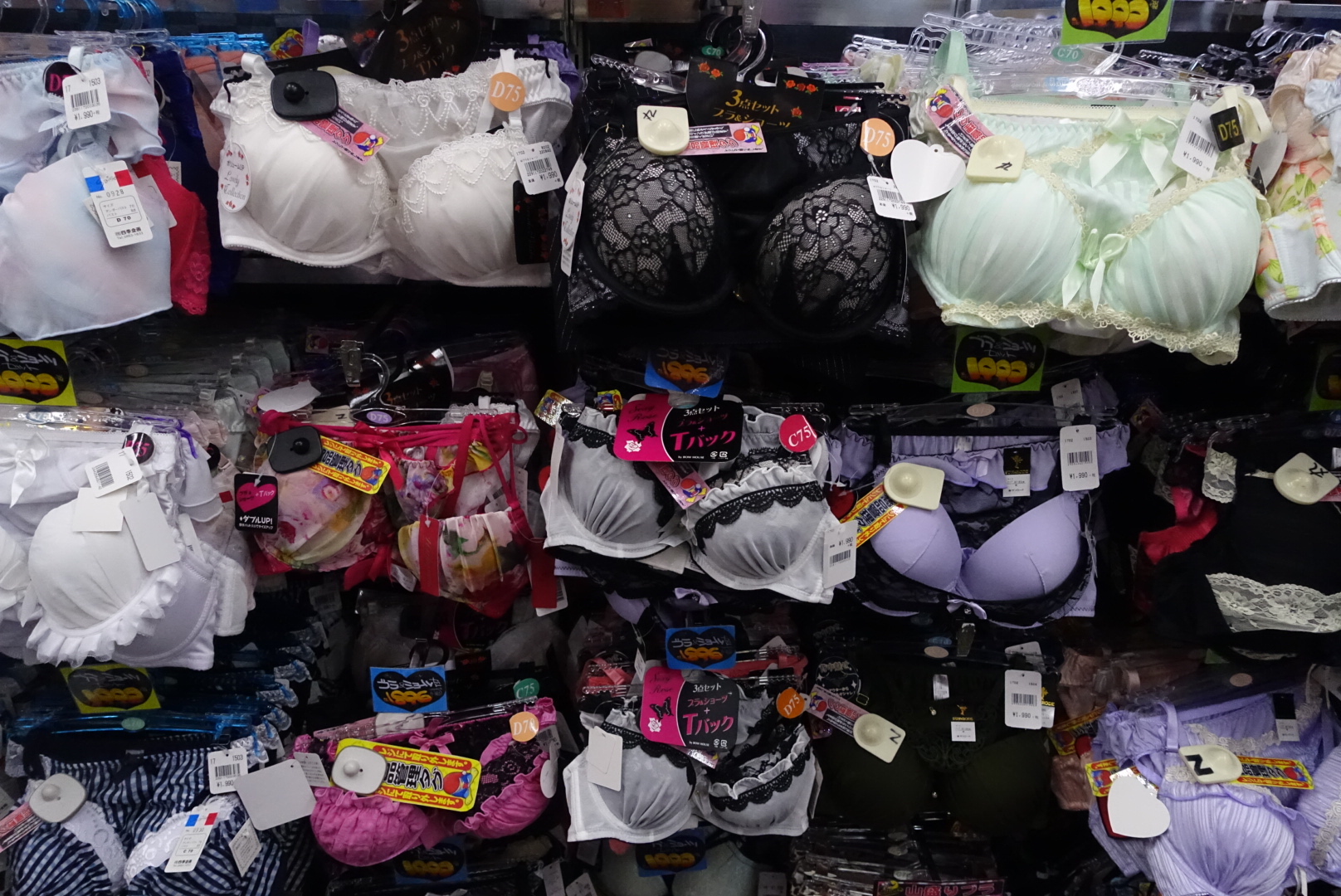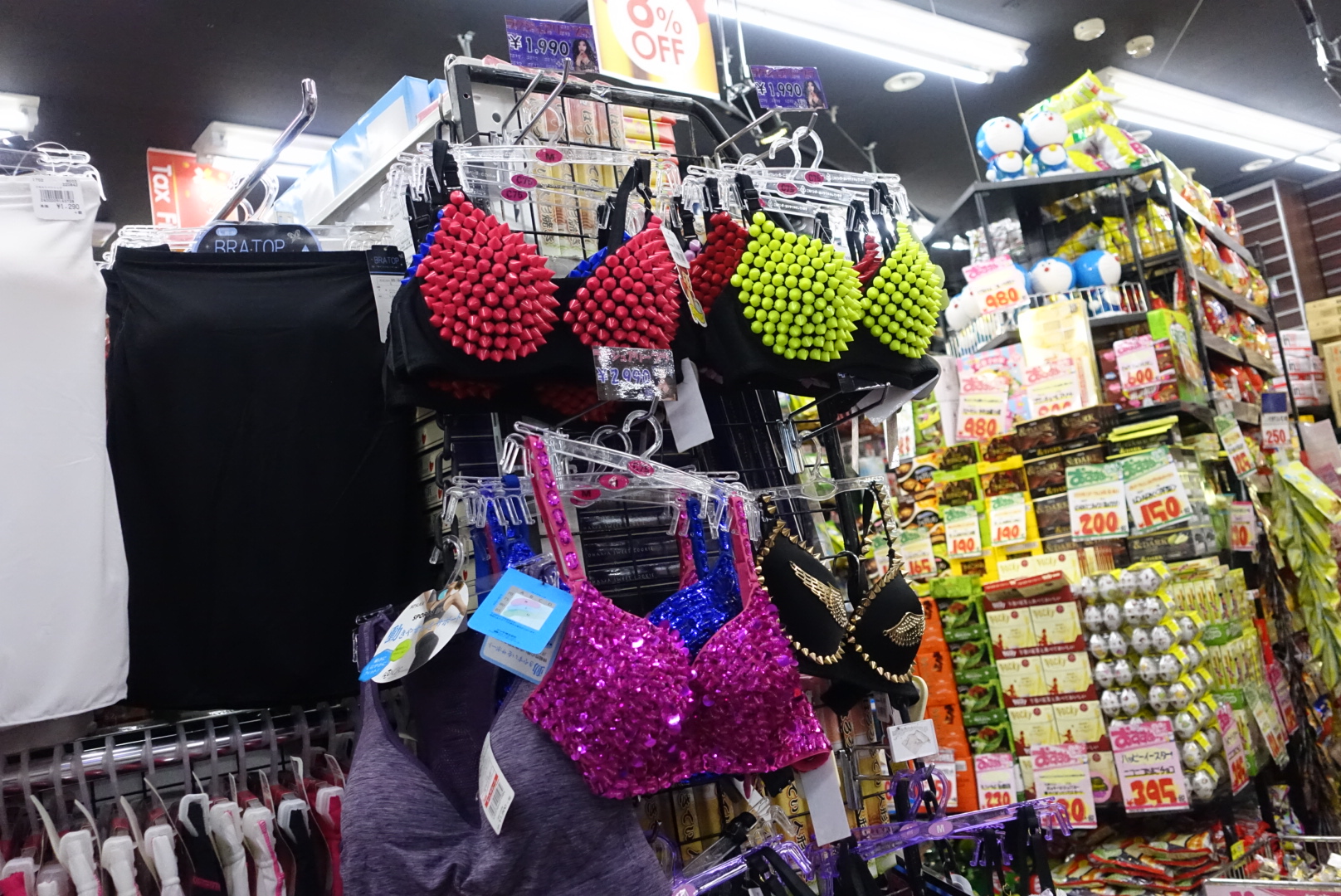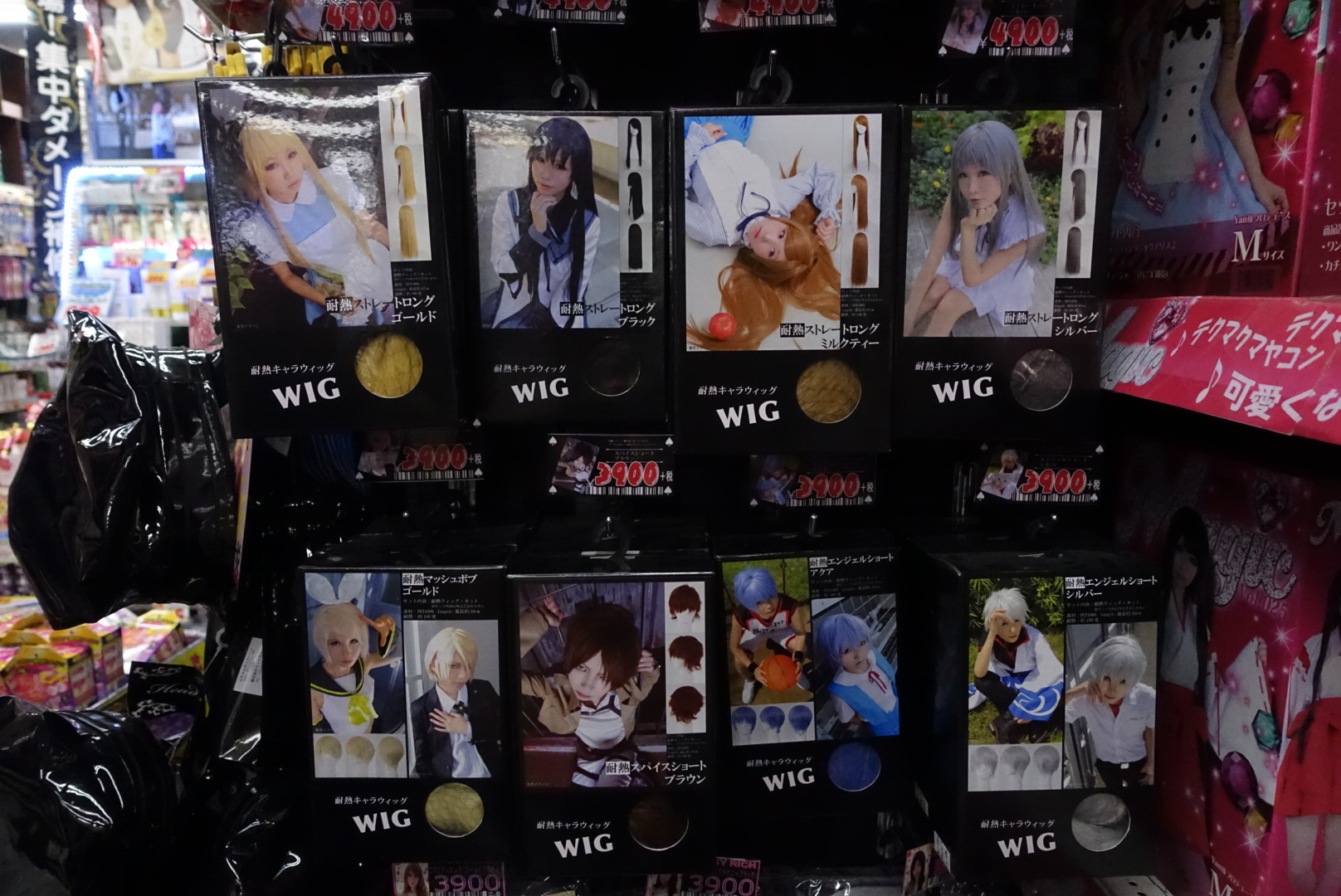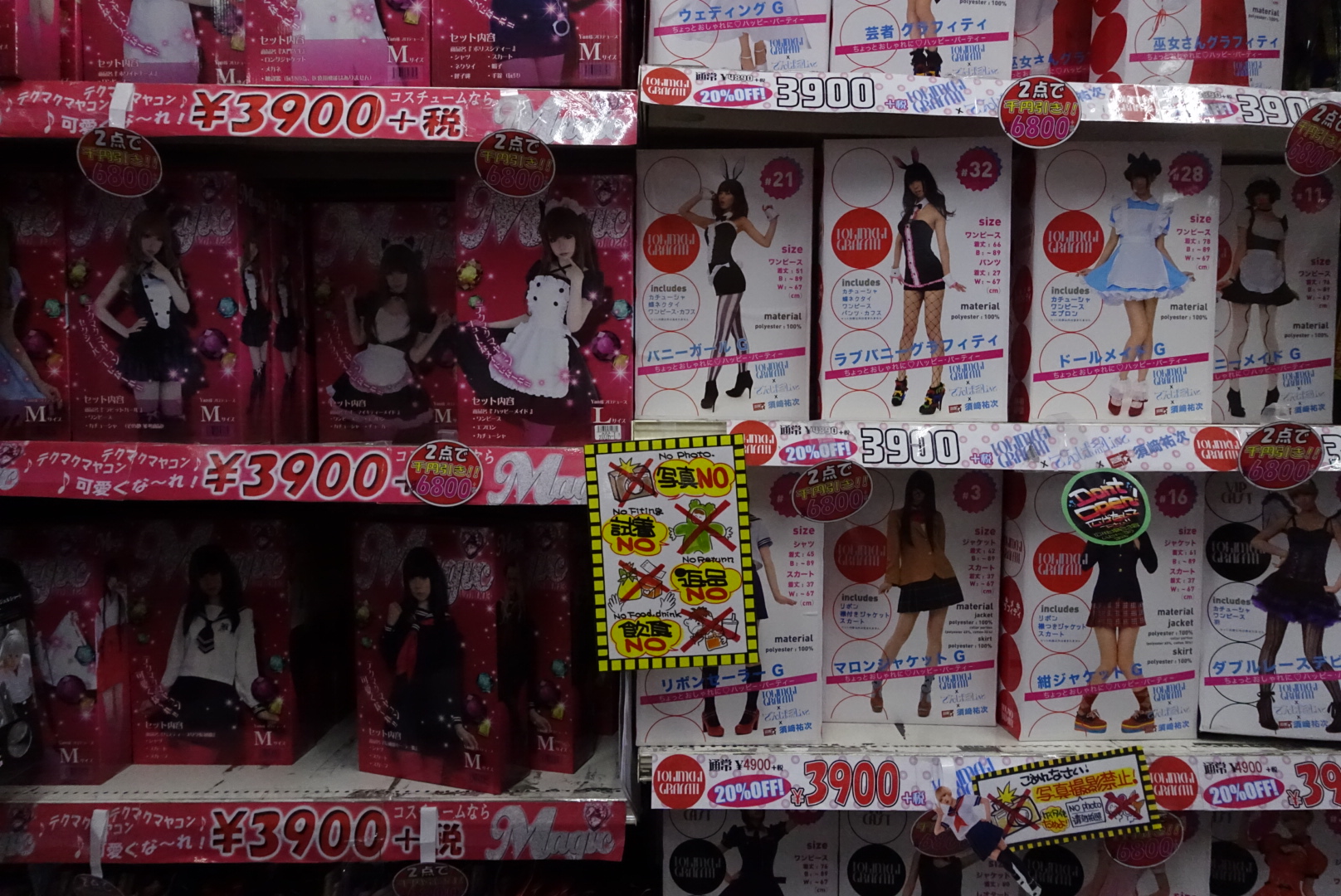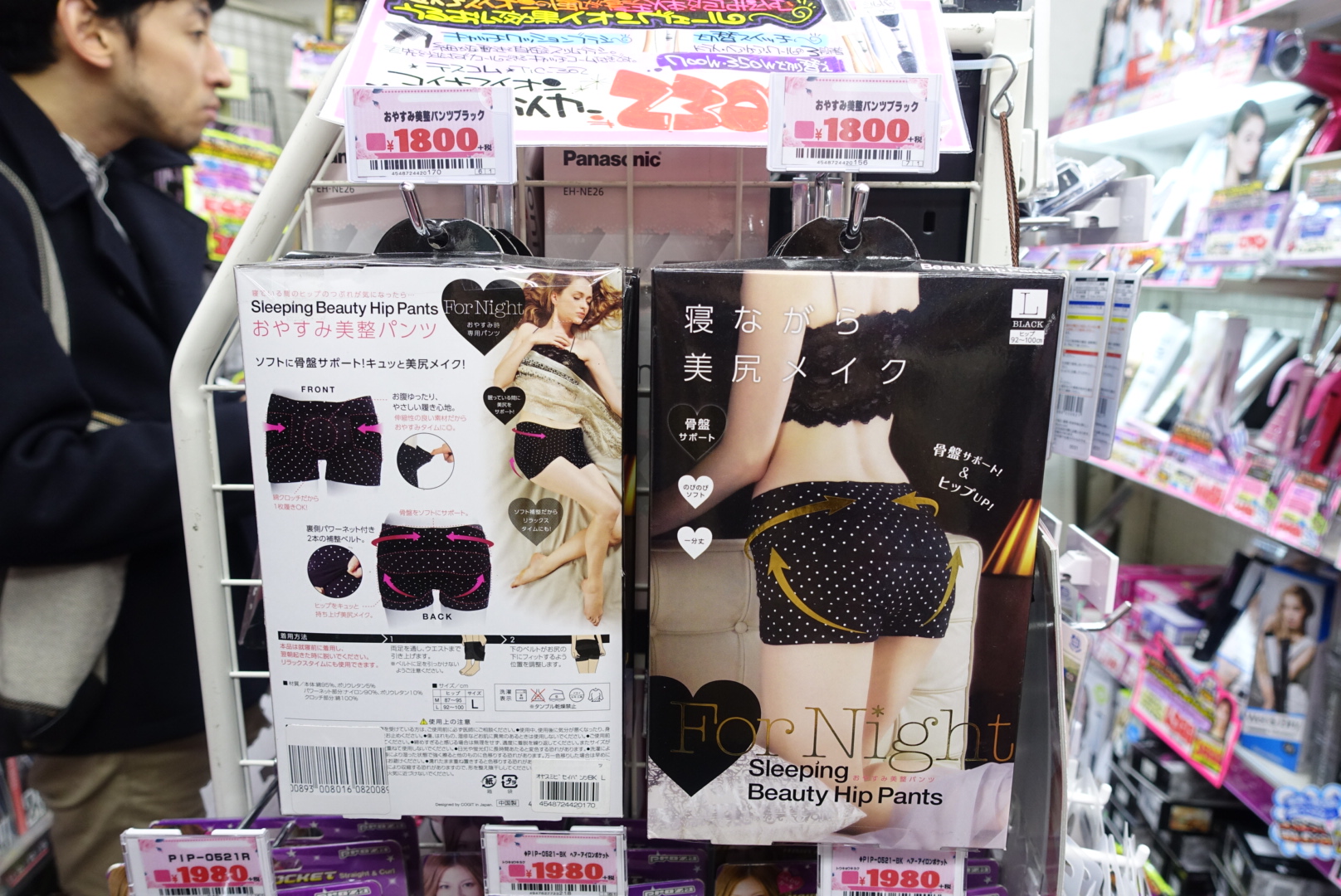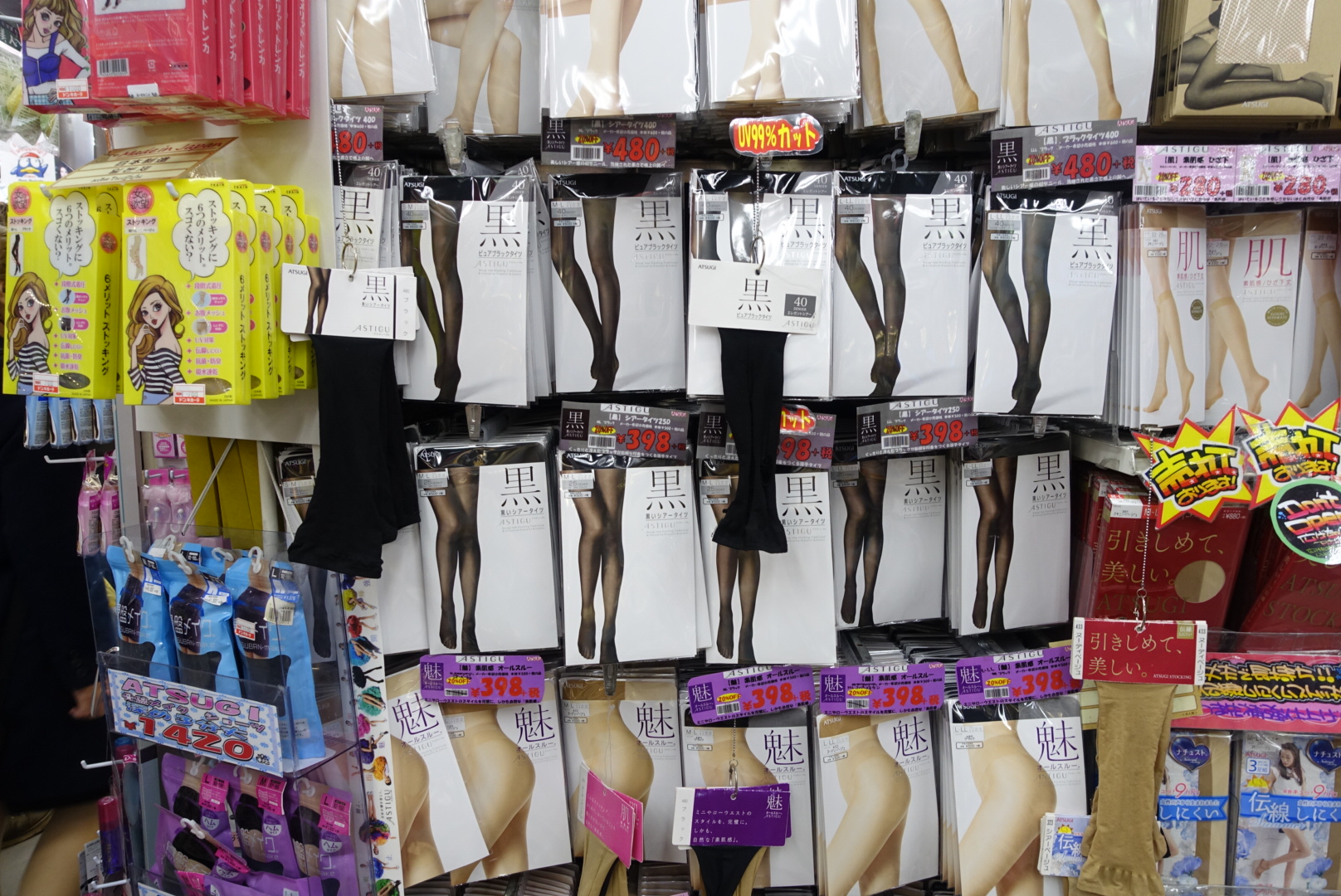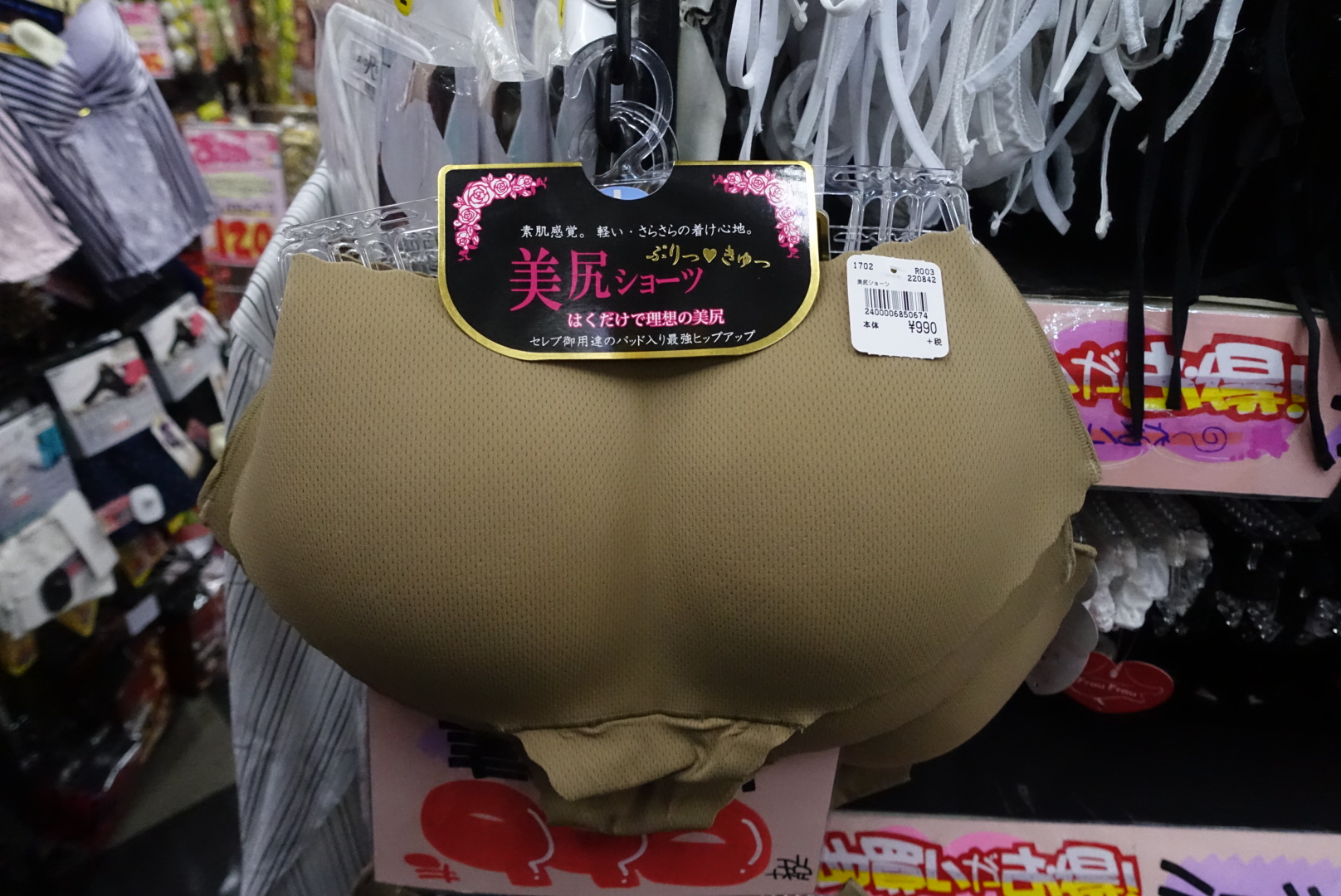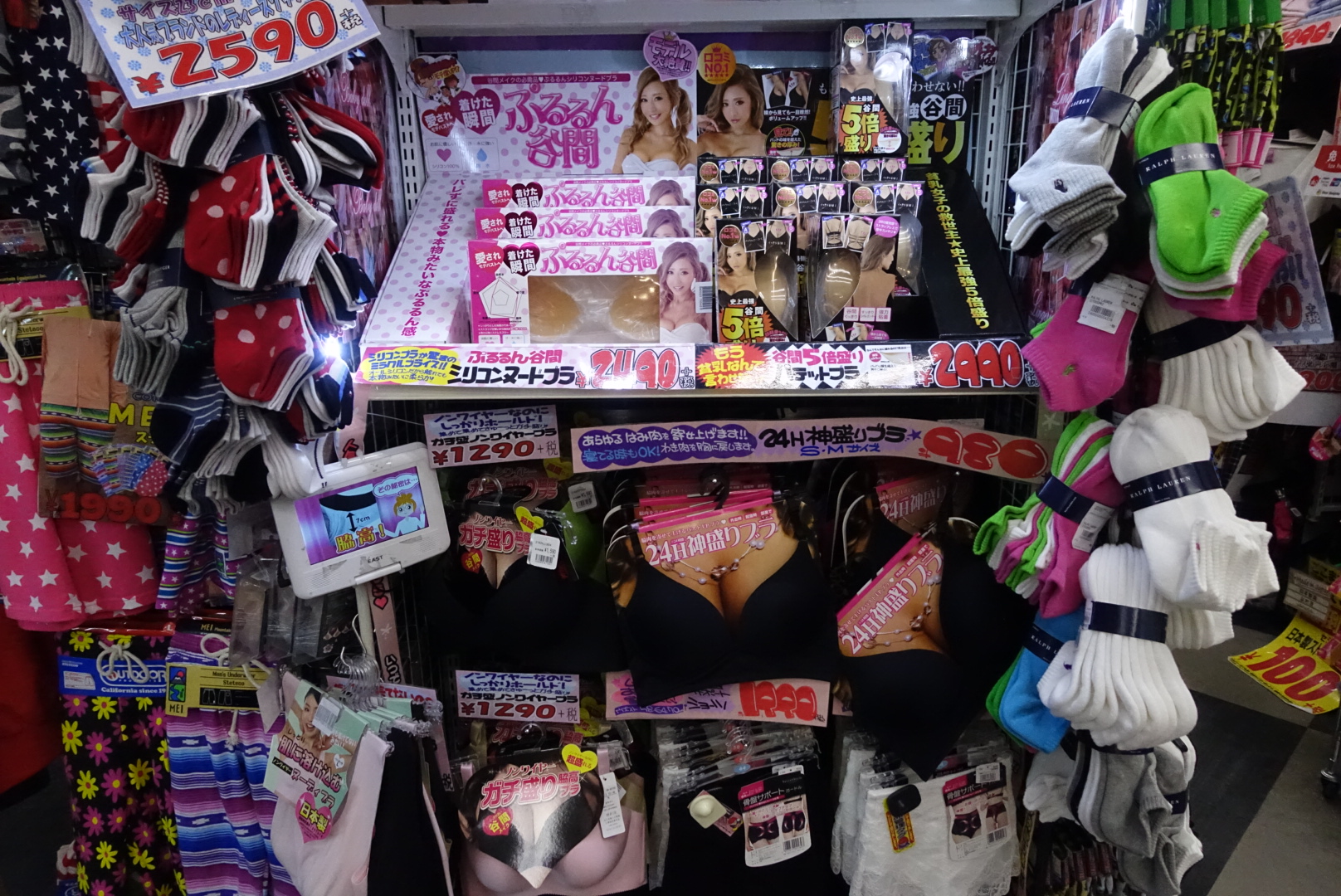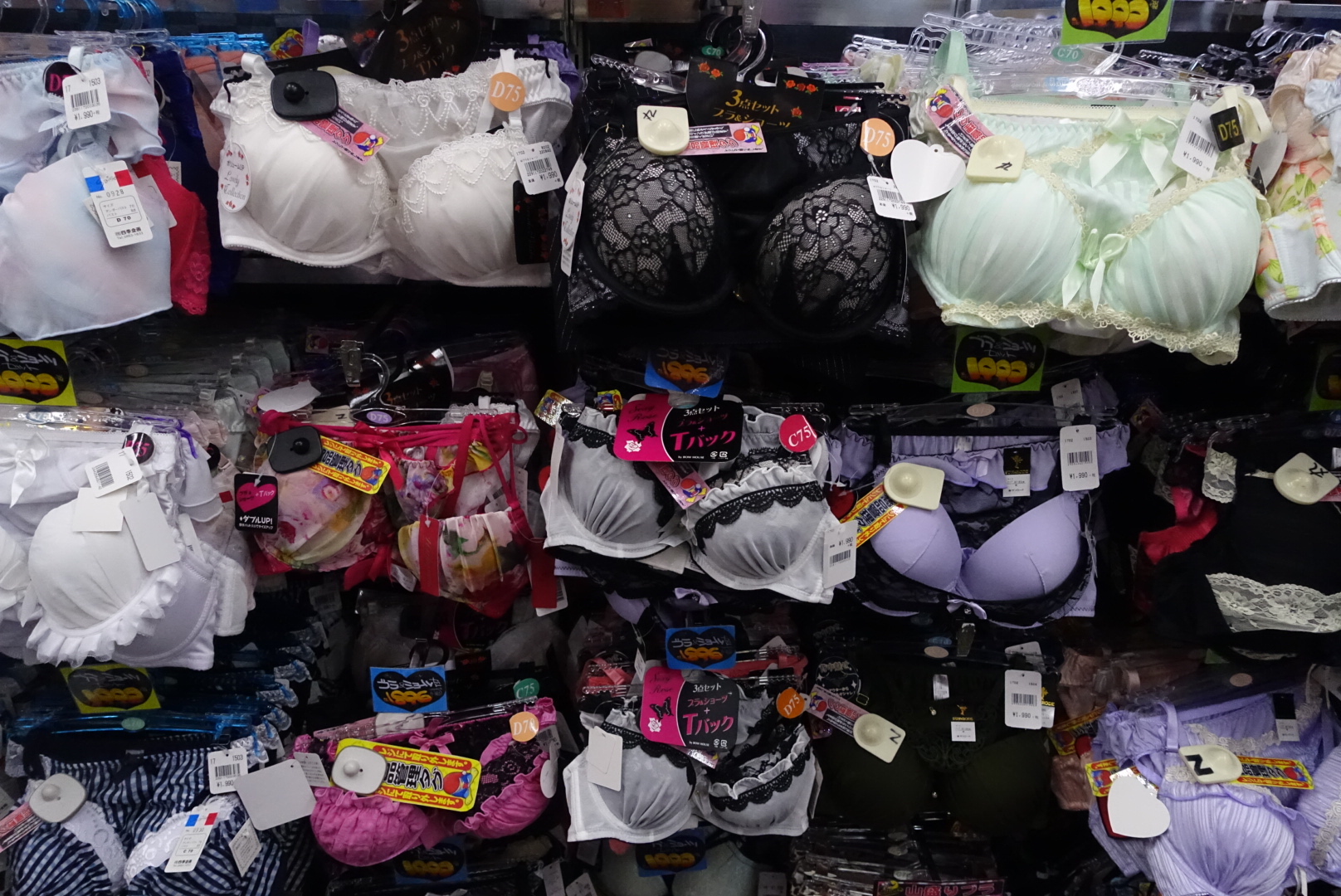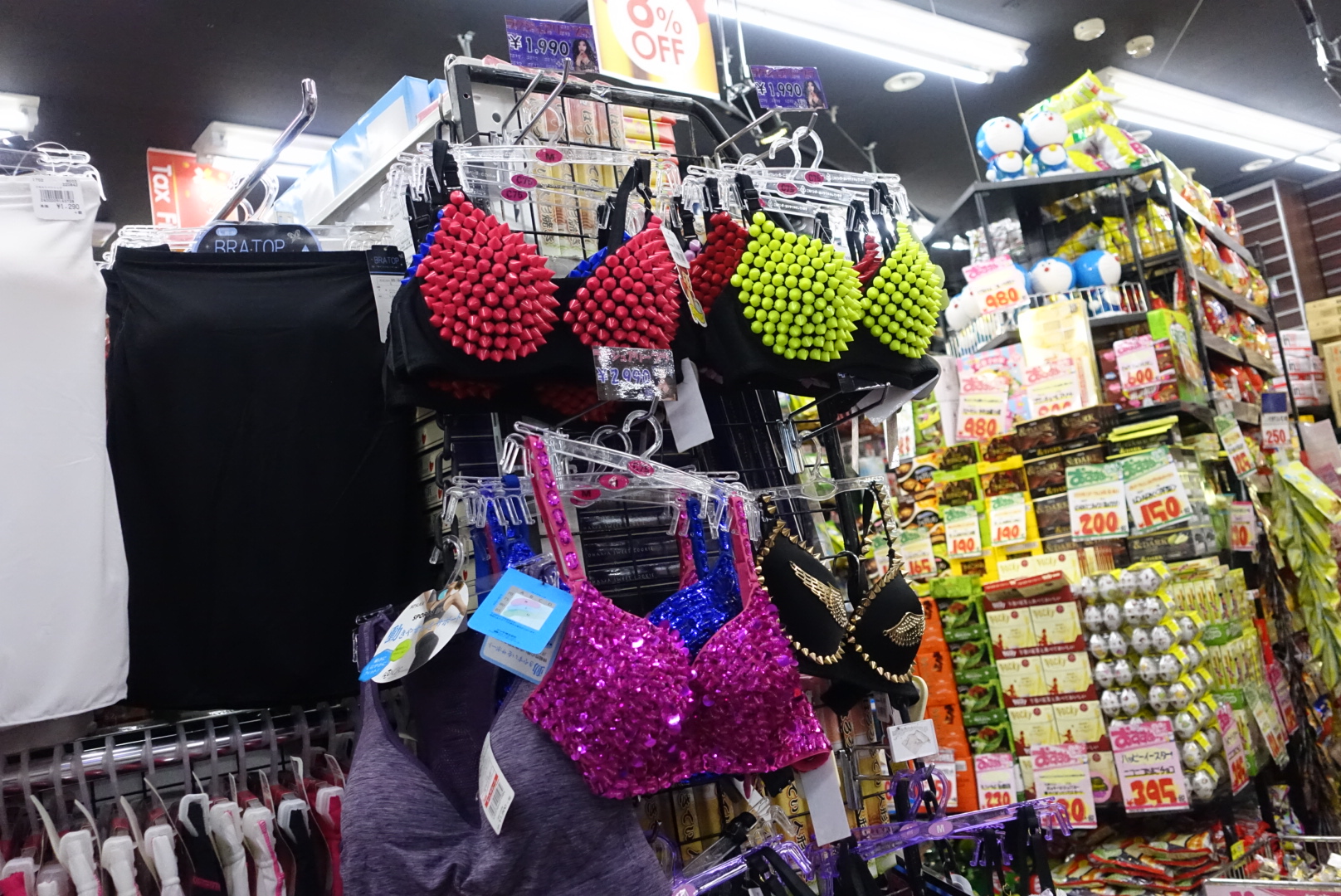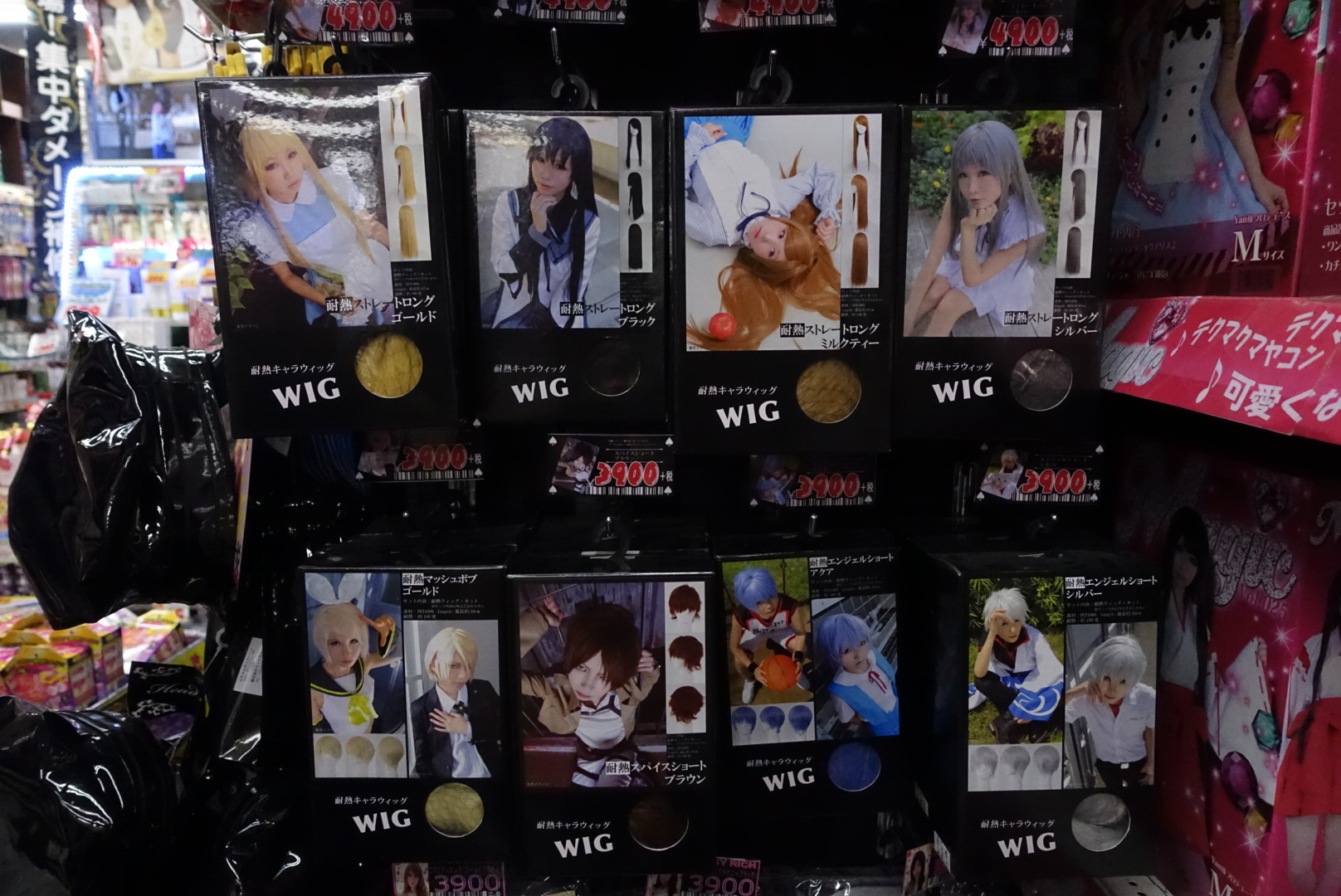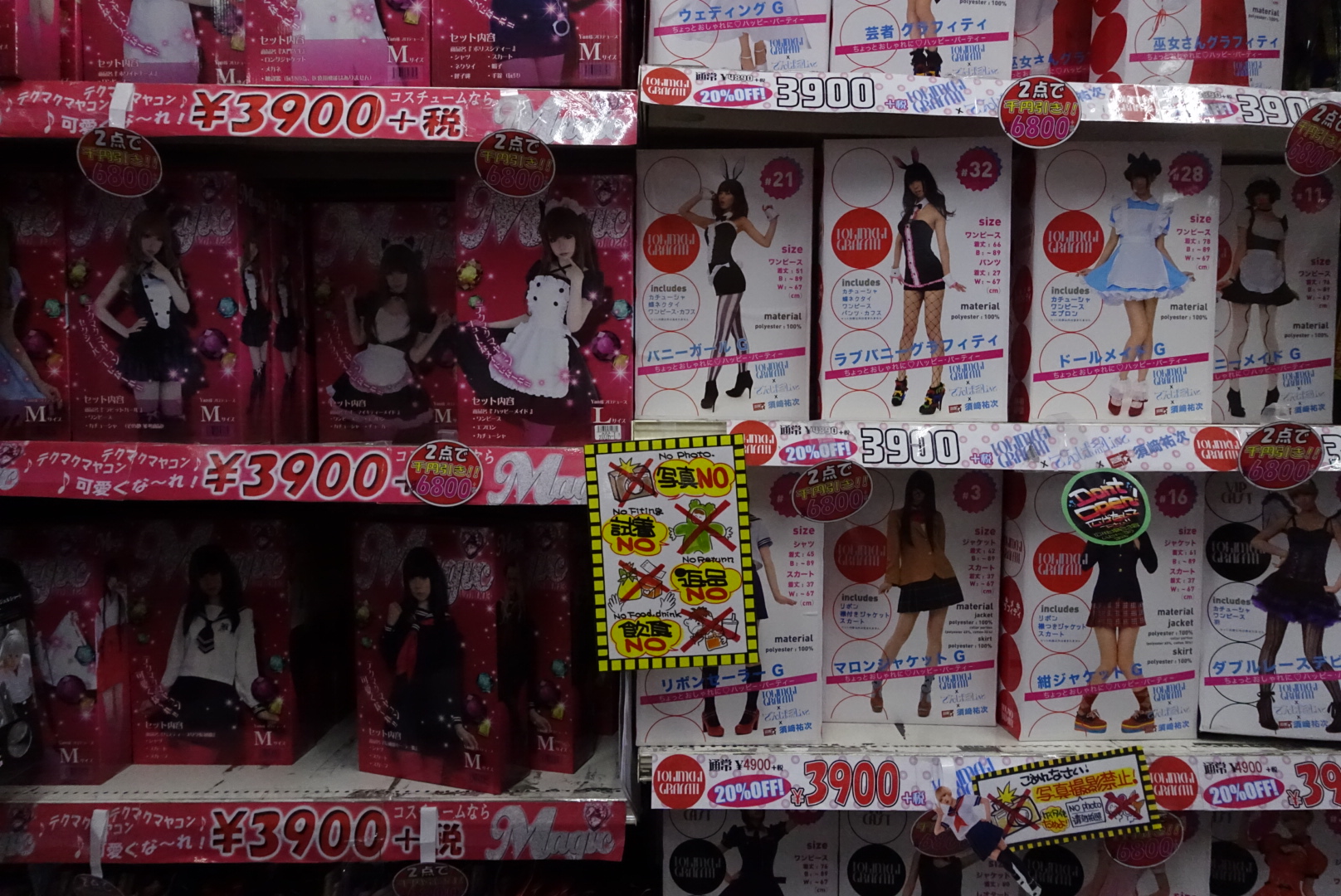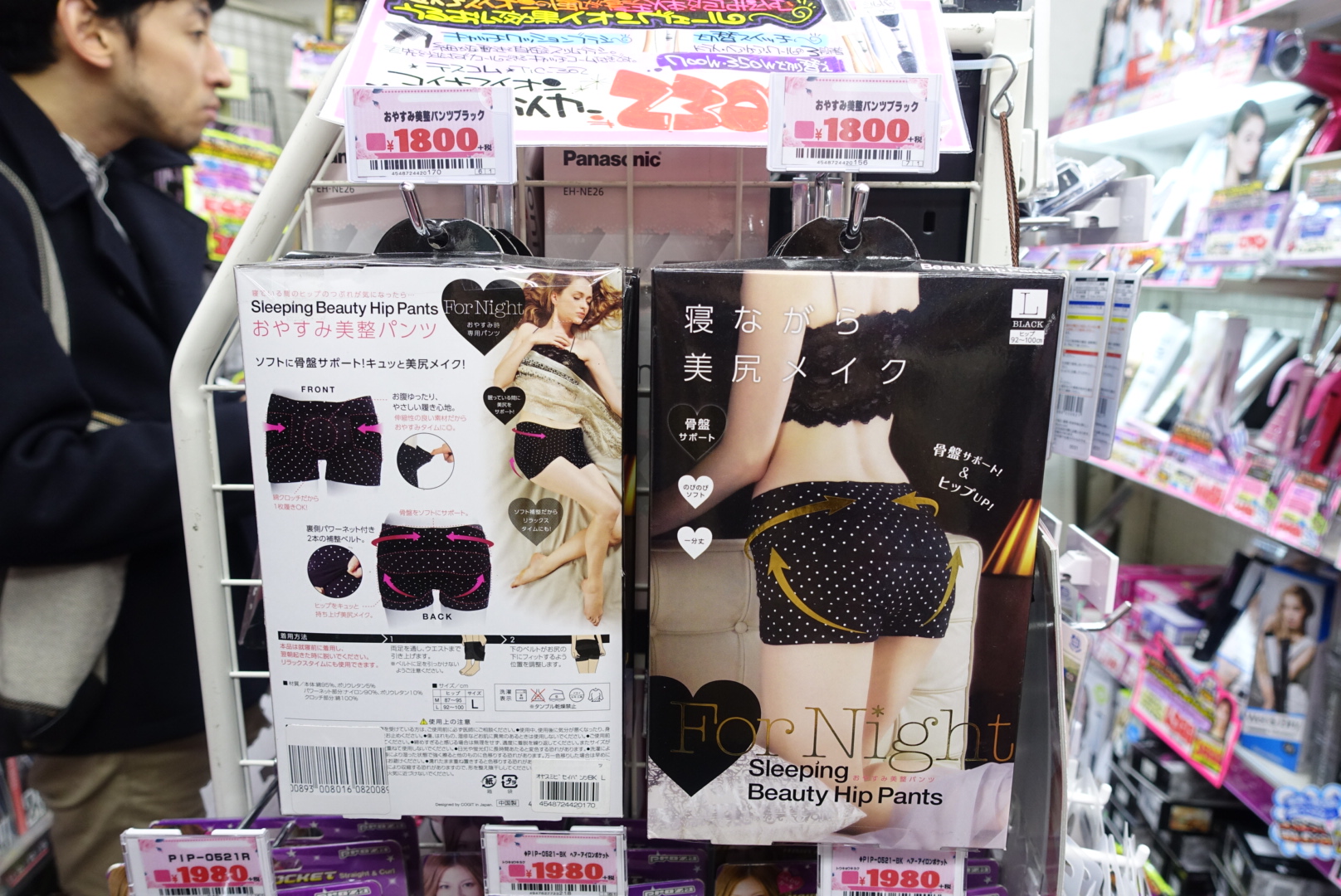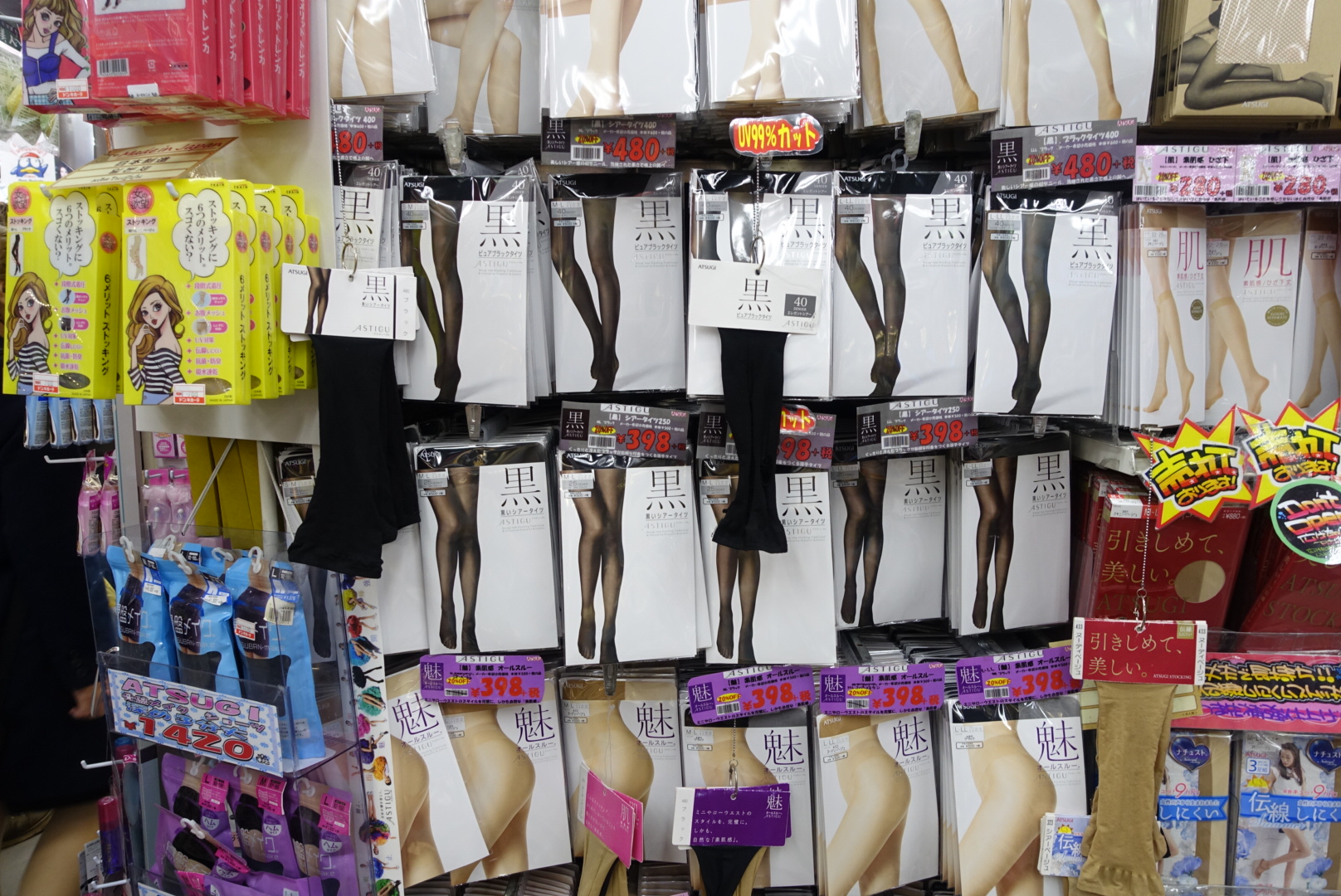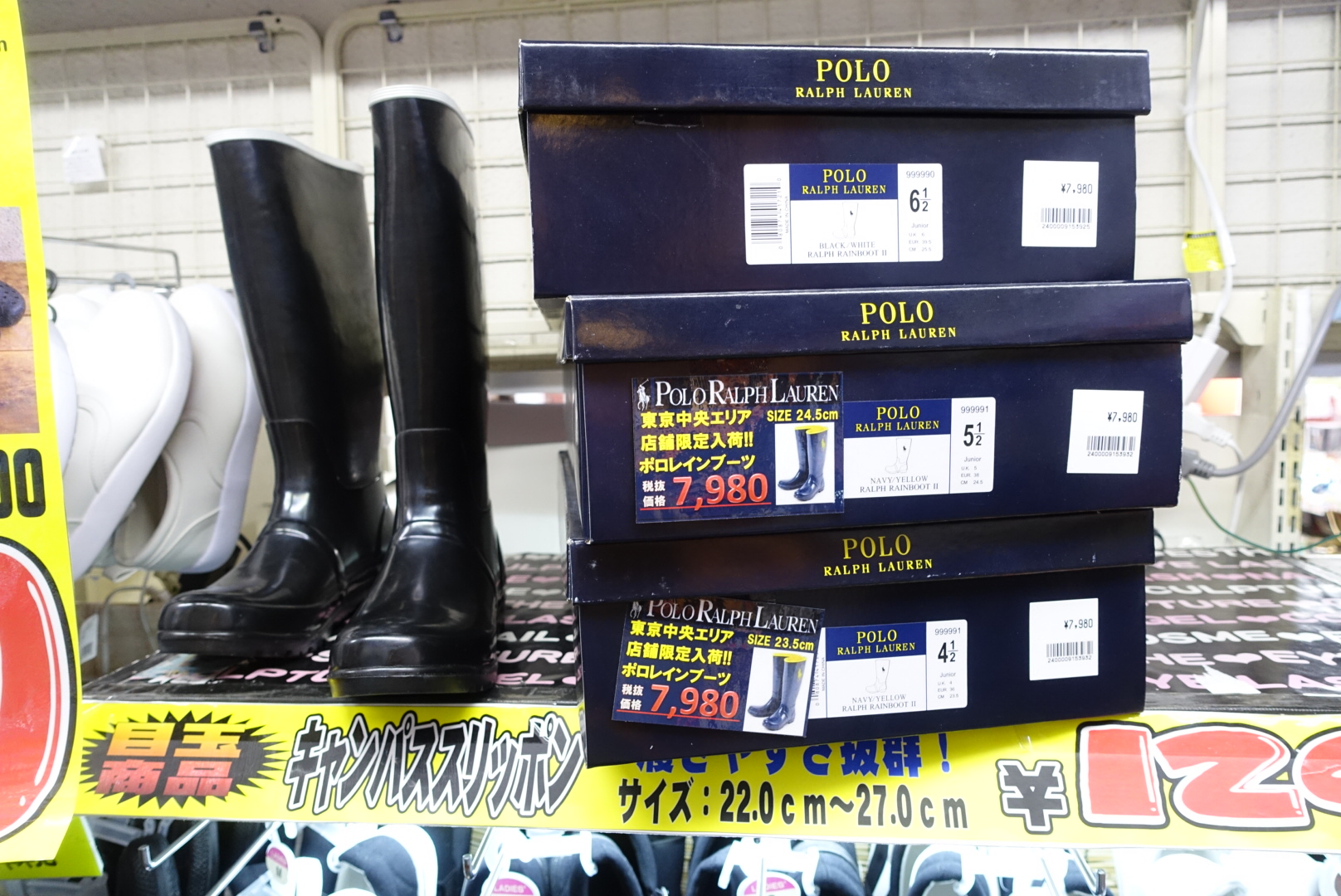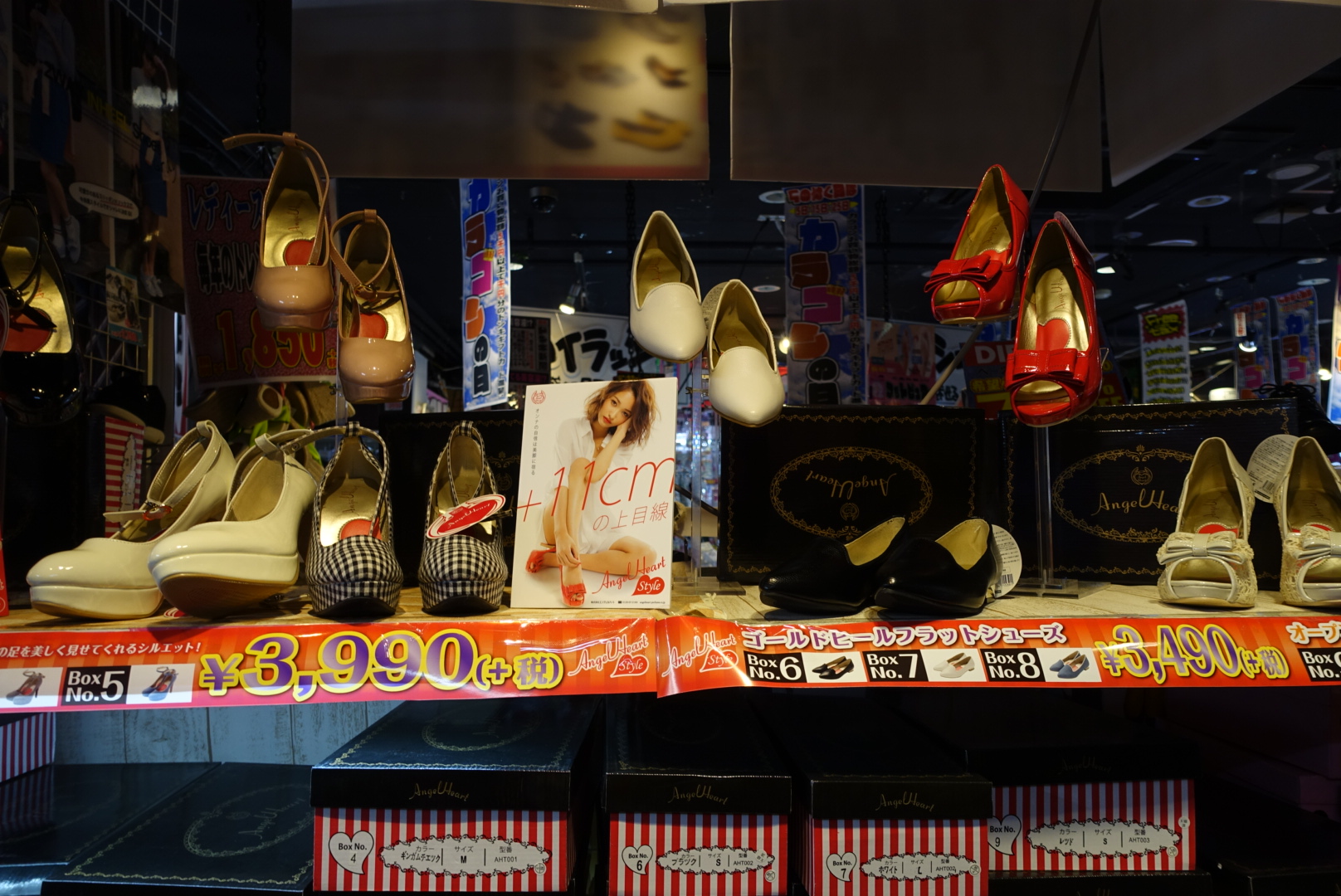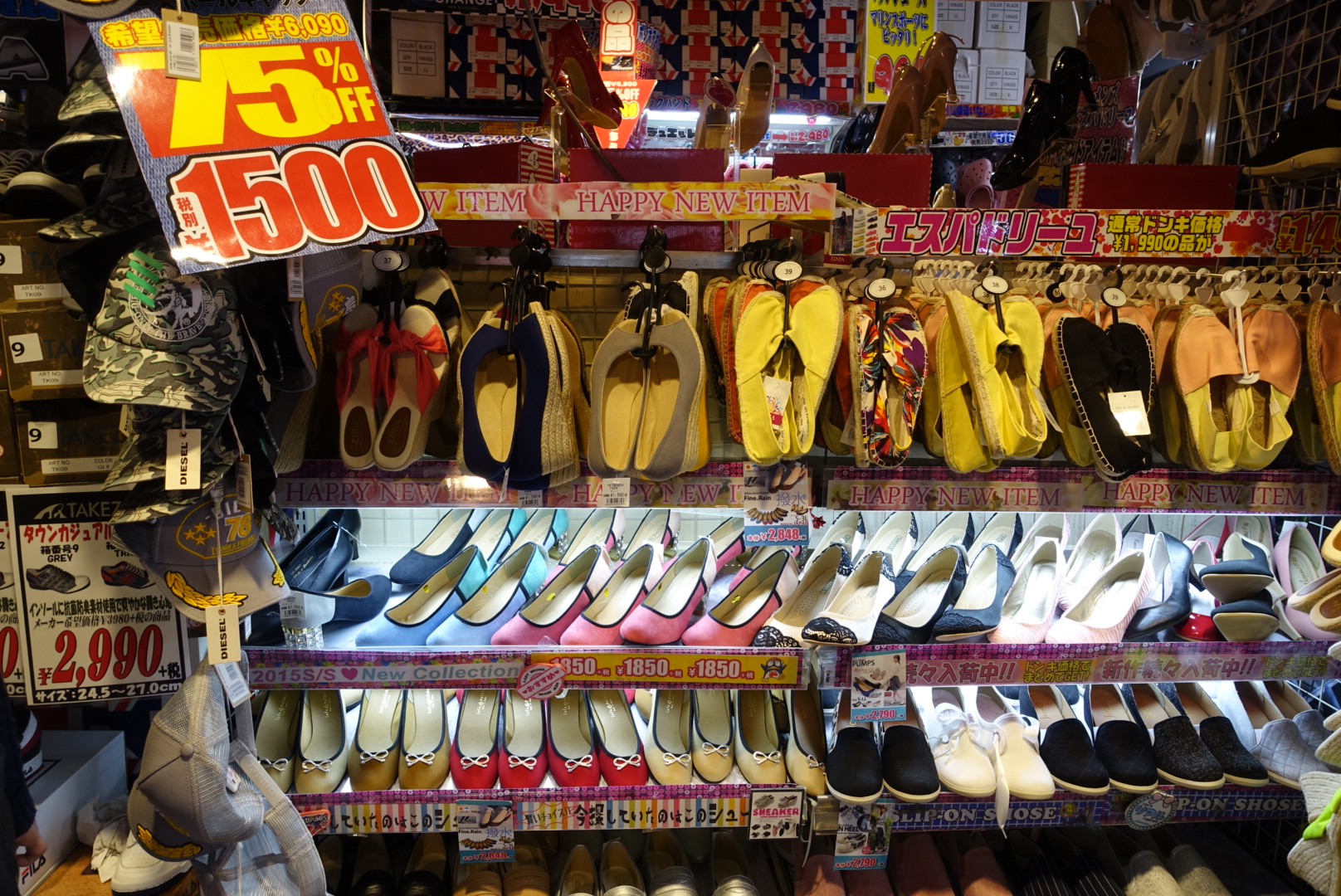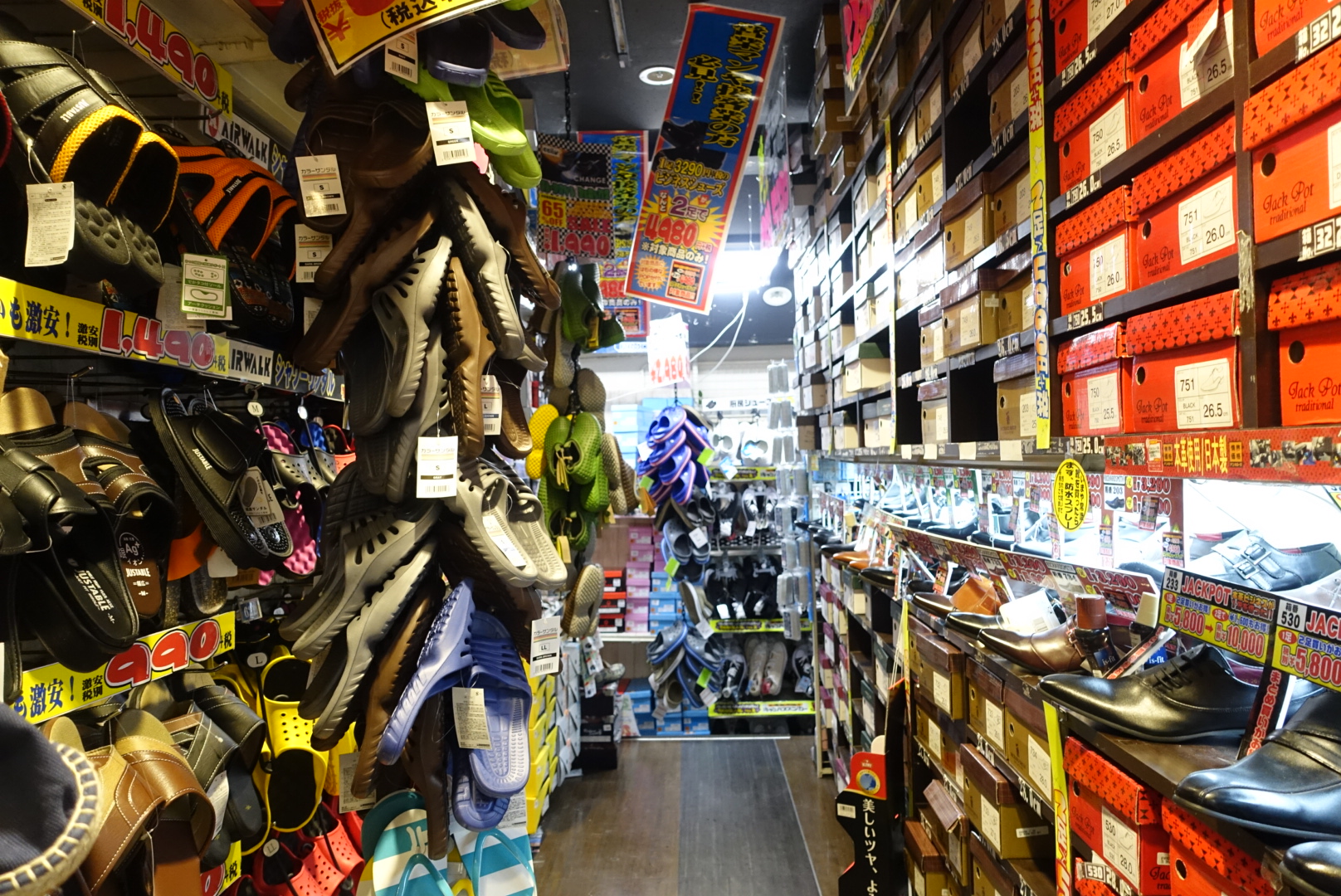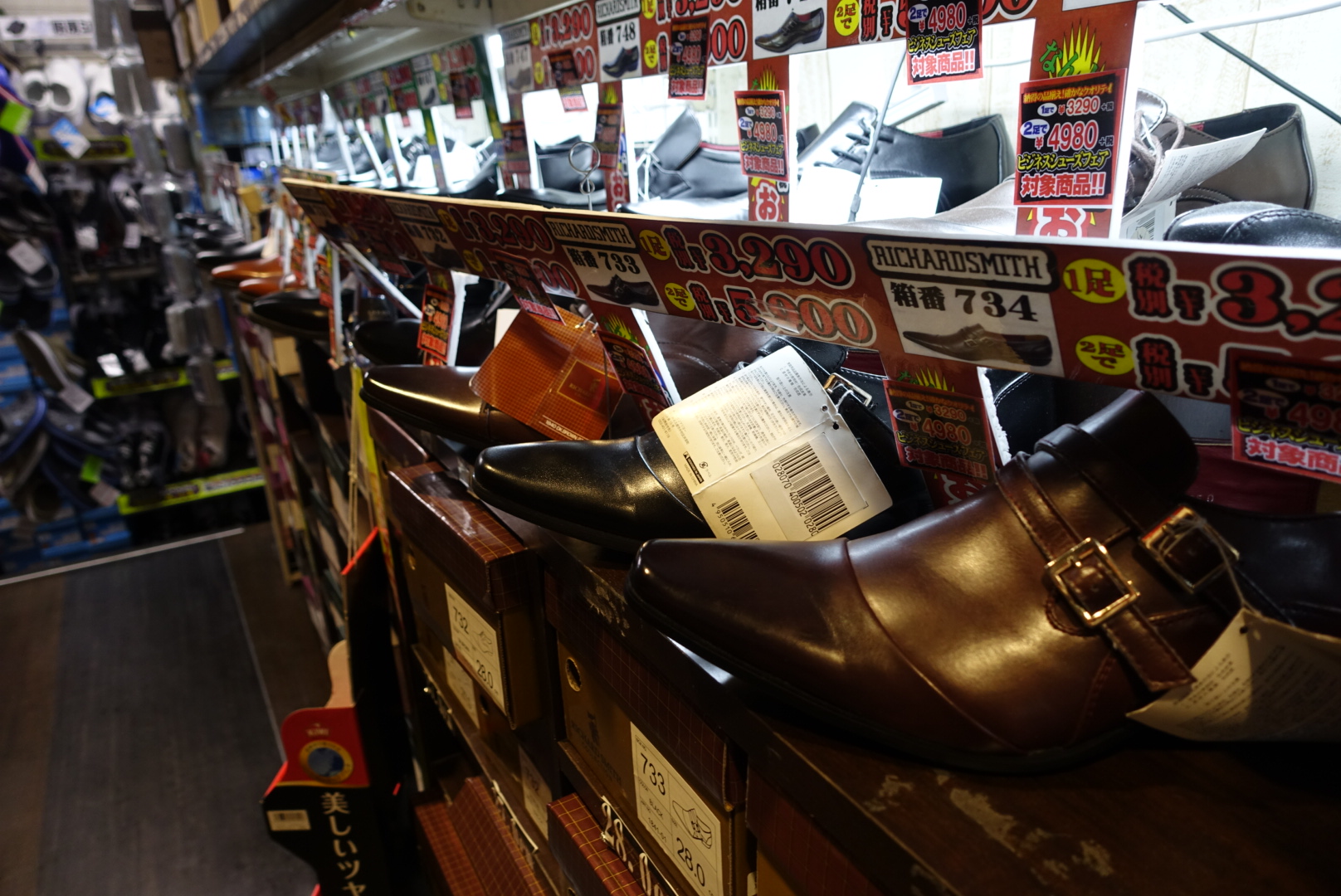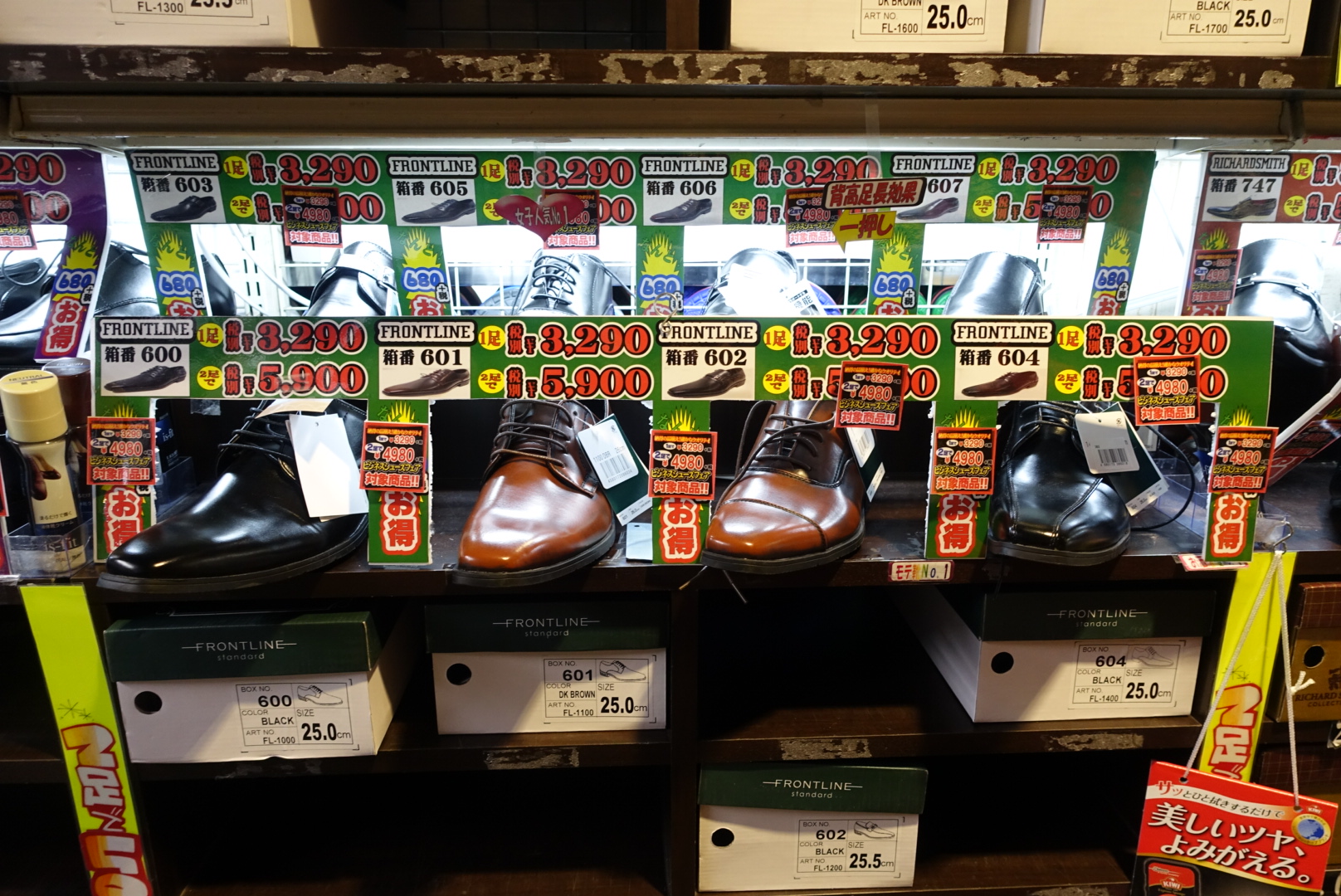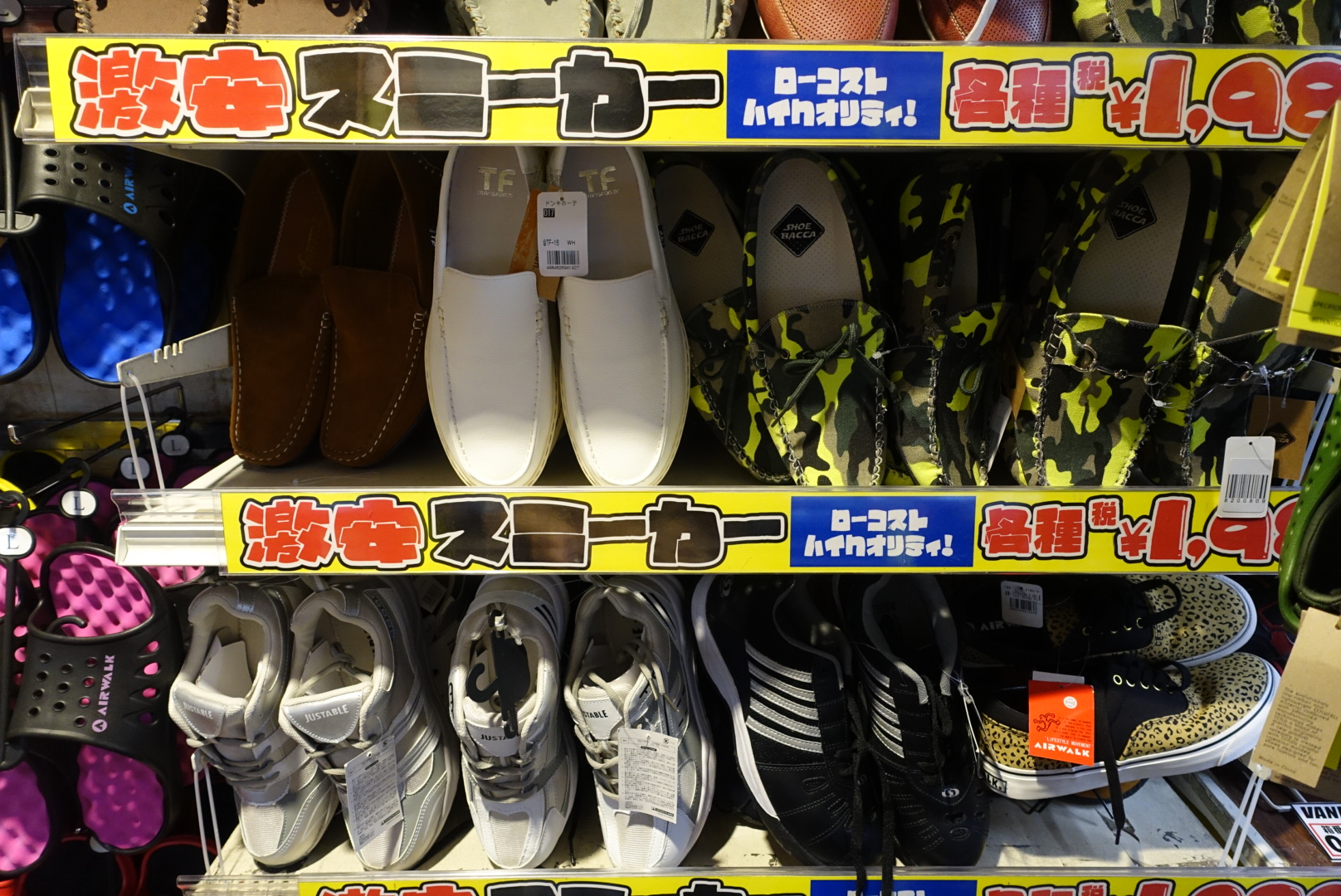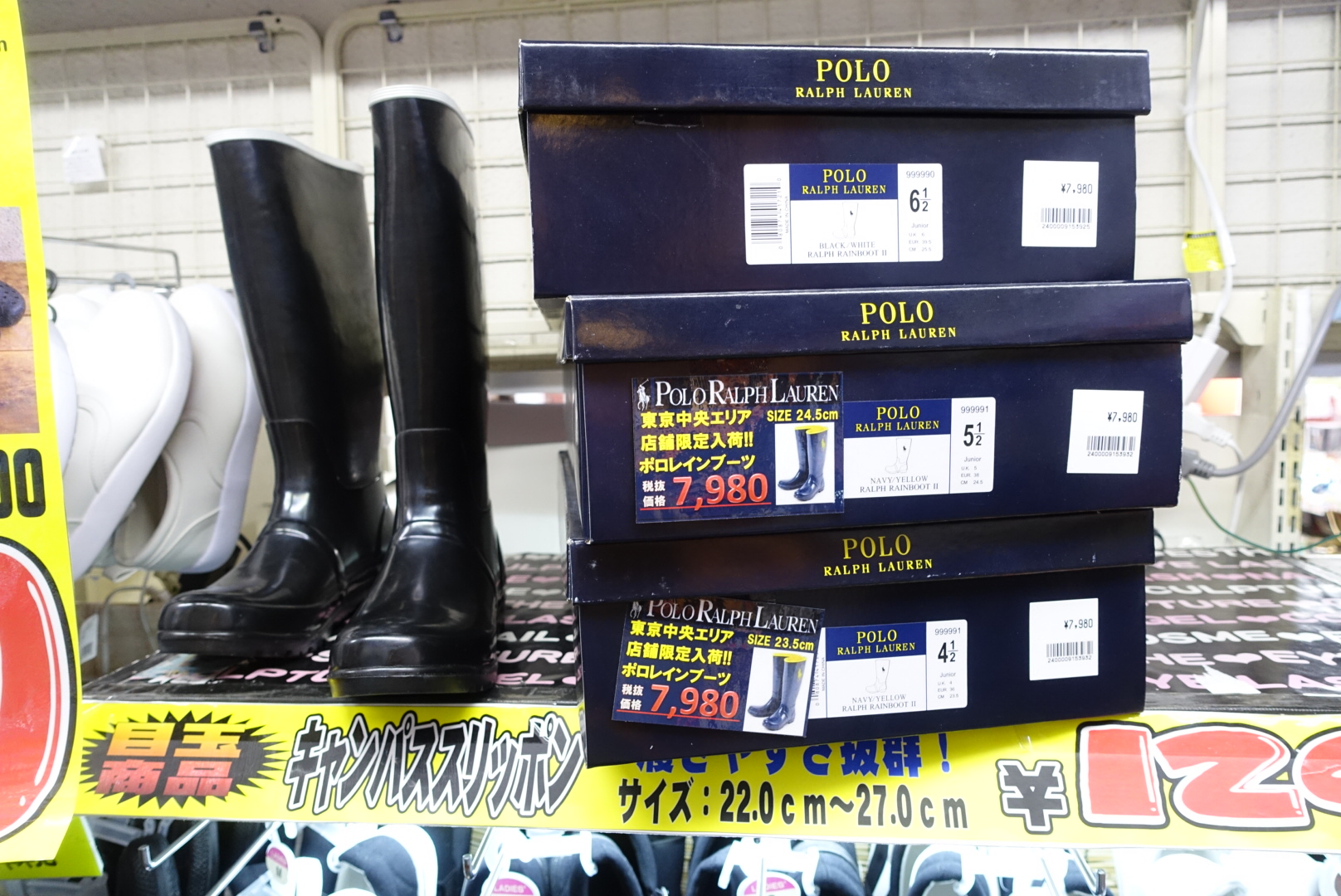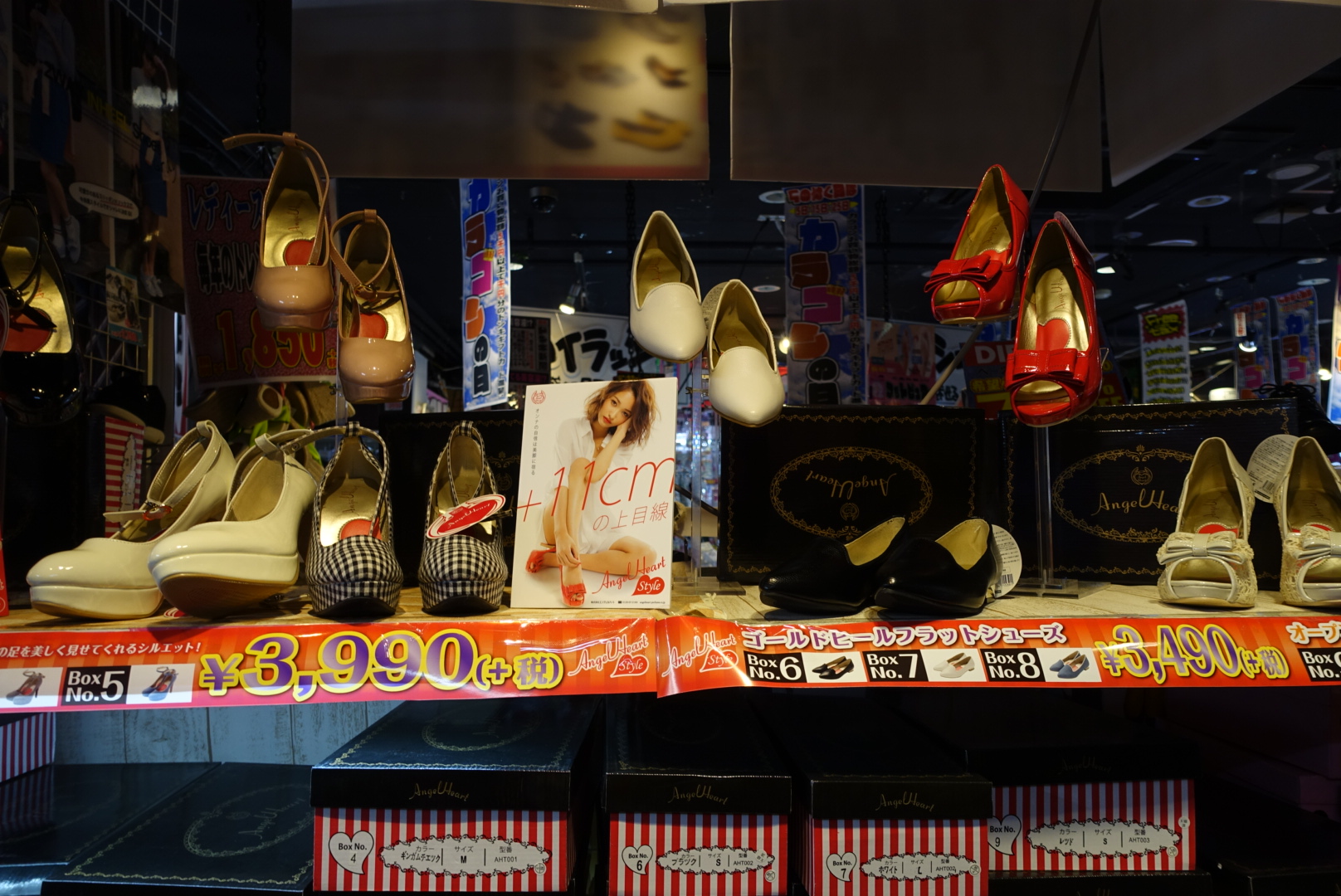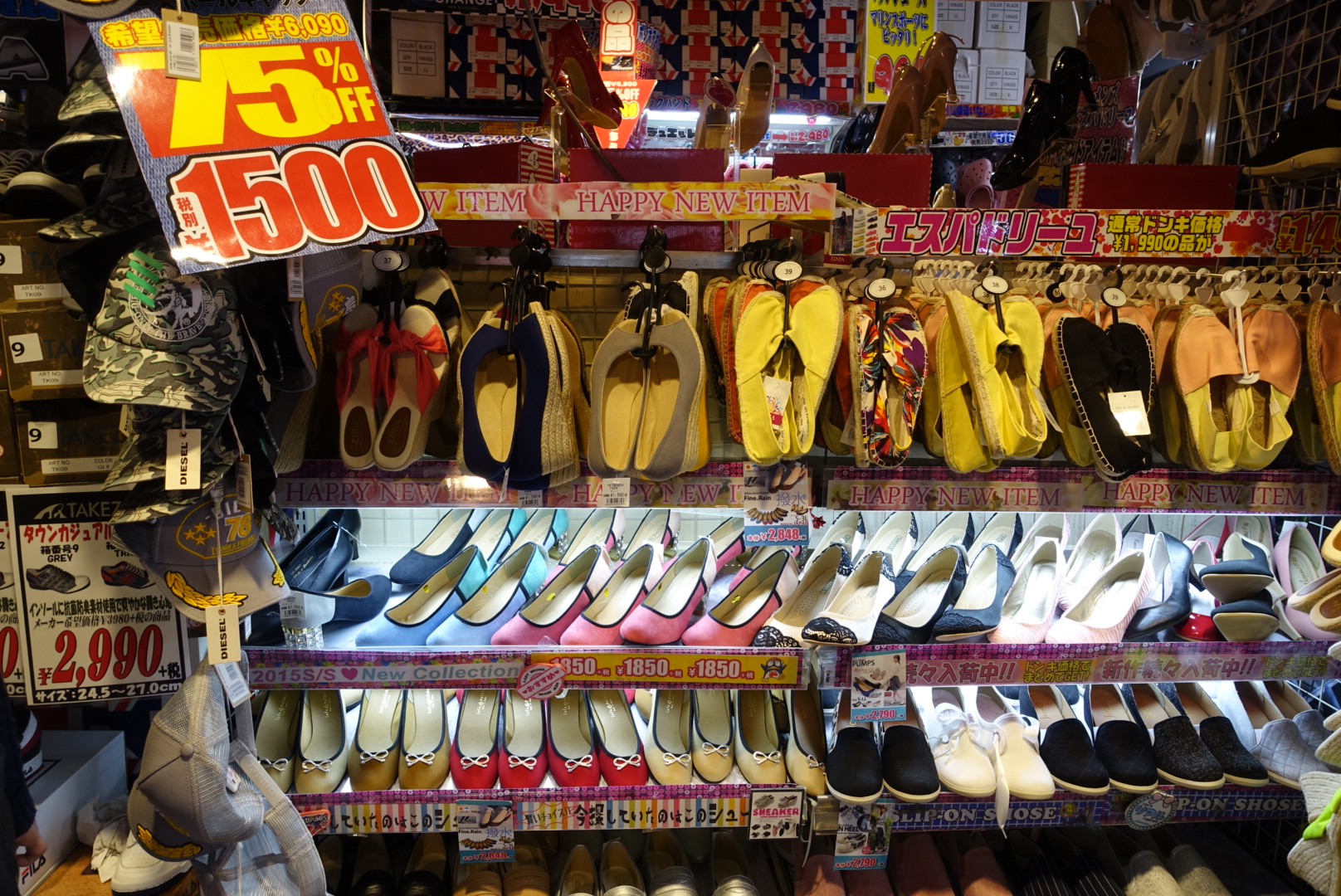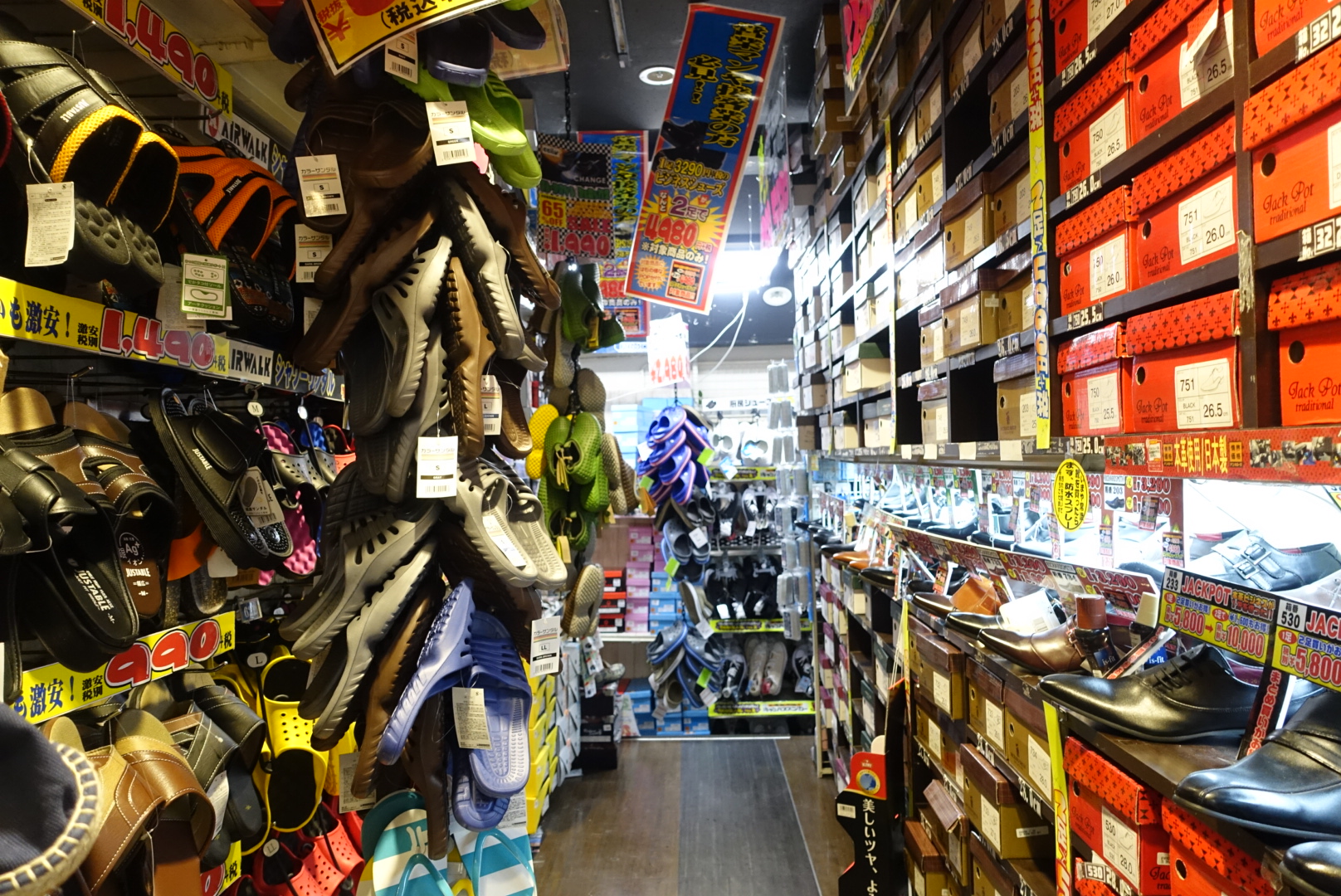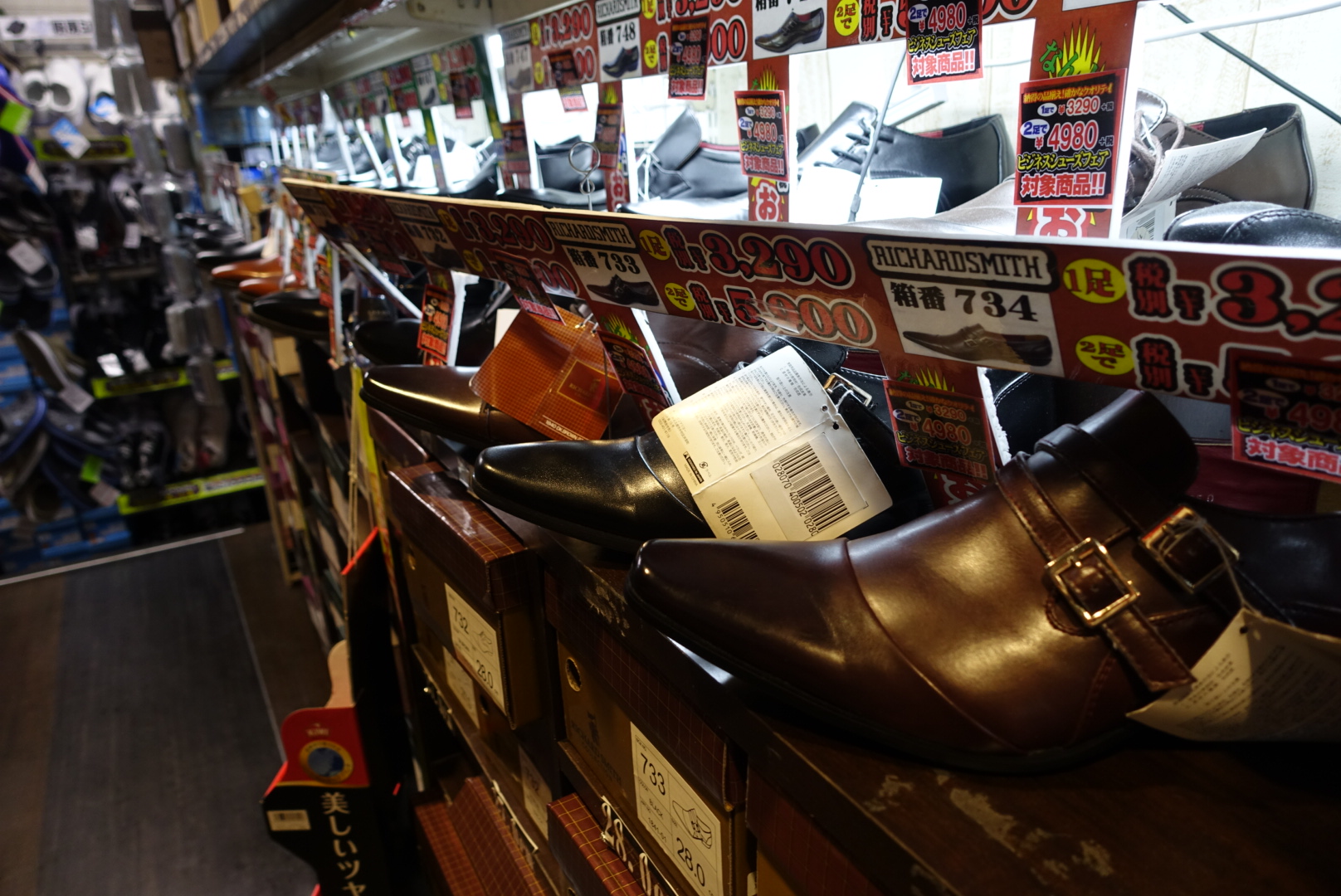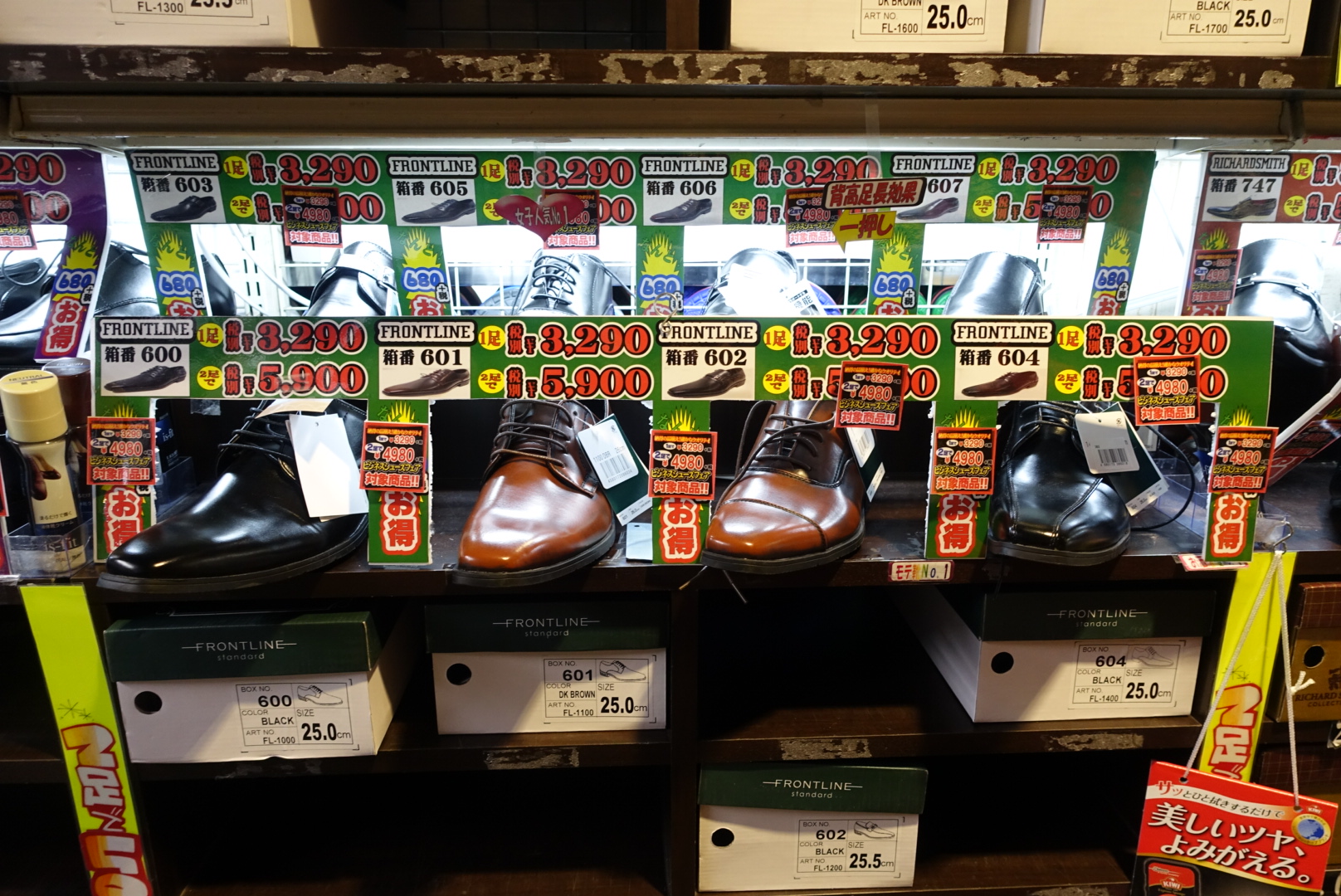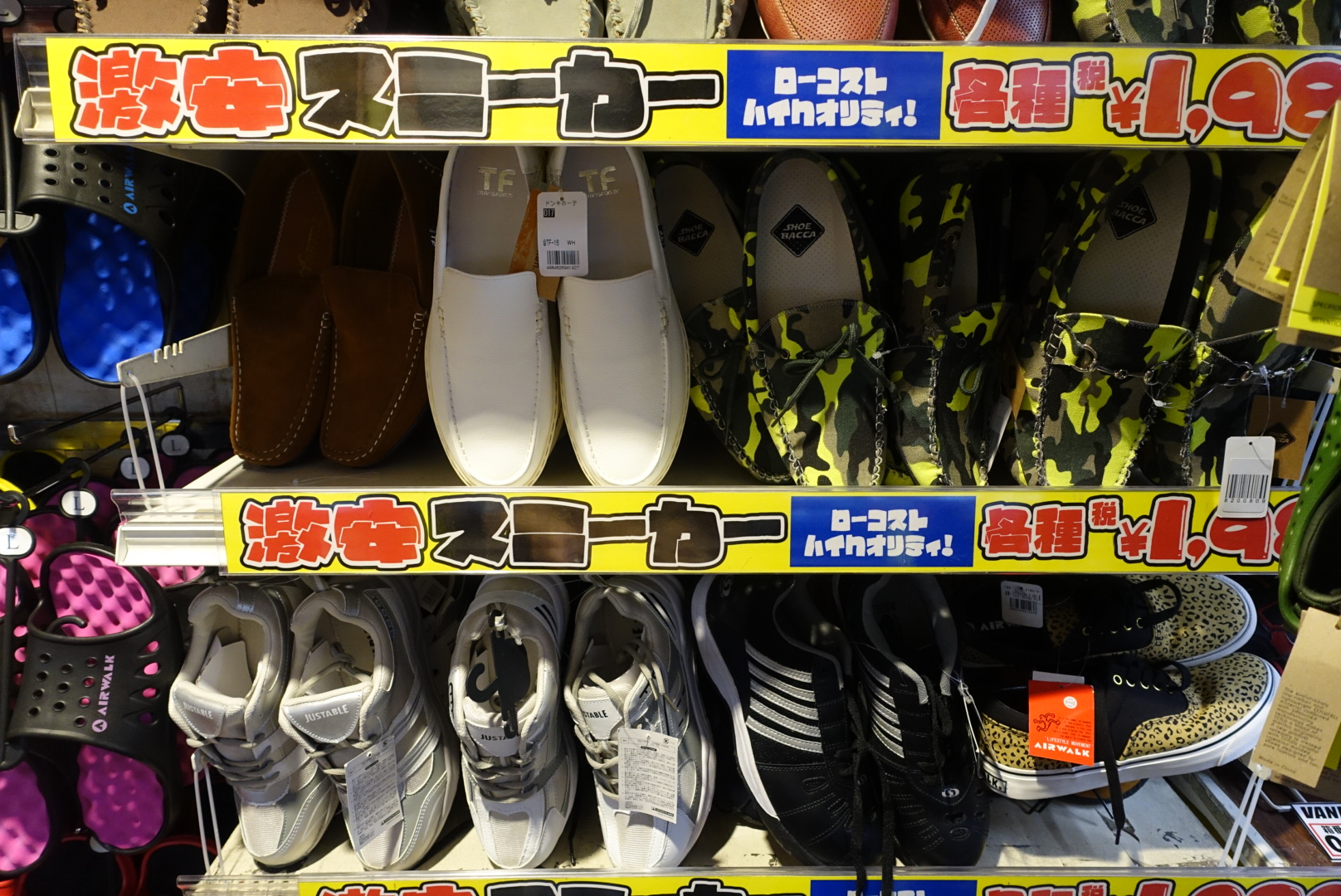 Household and cleaning stuff, towels, home fragrance, etc.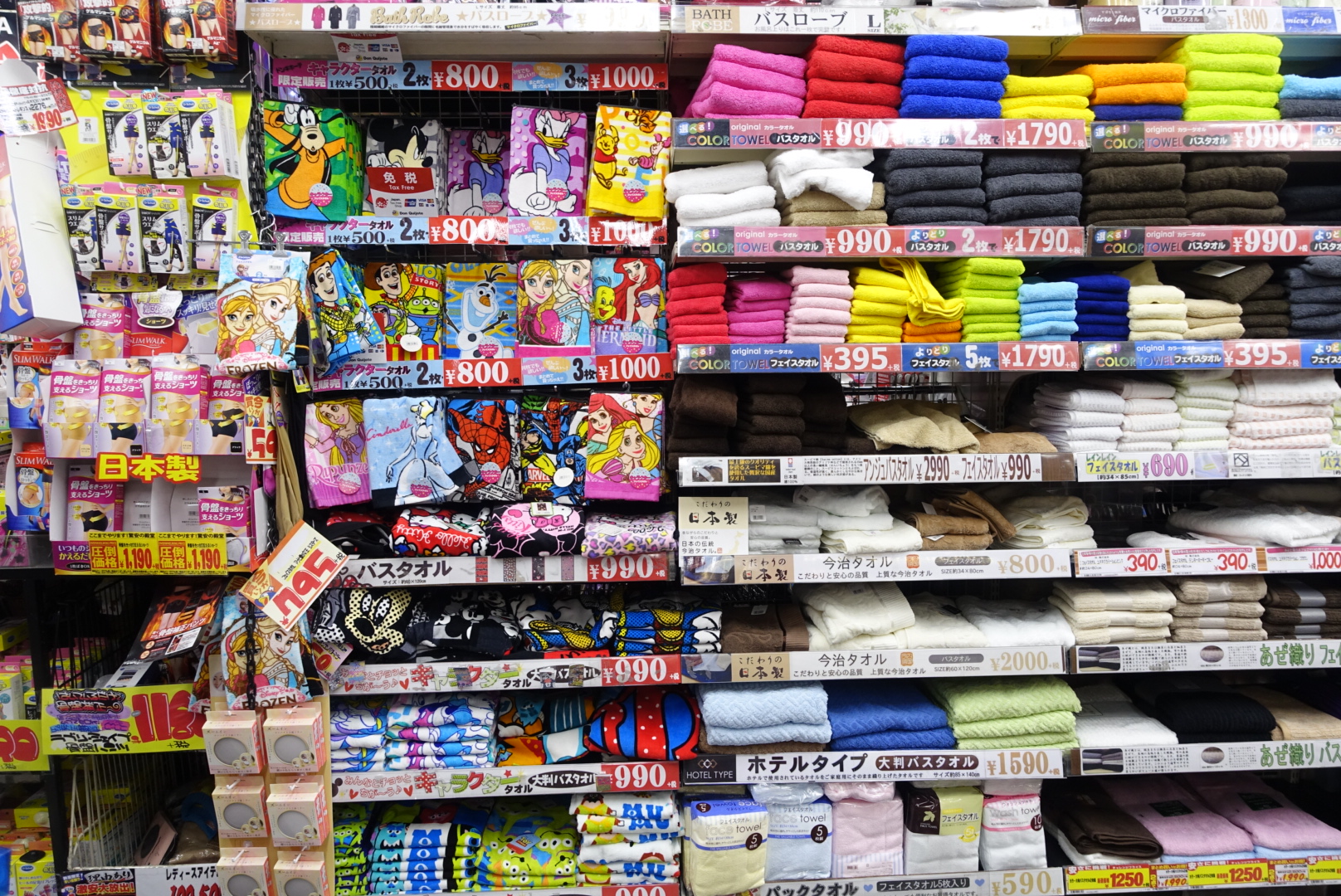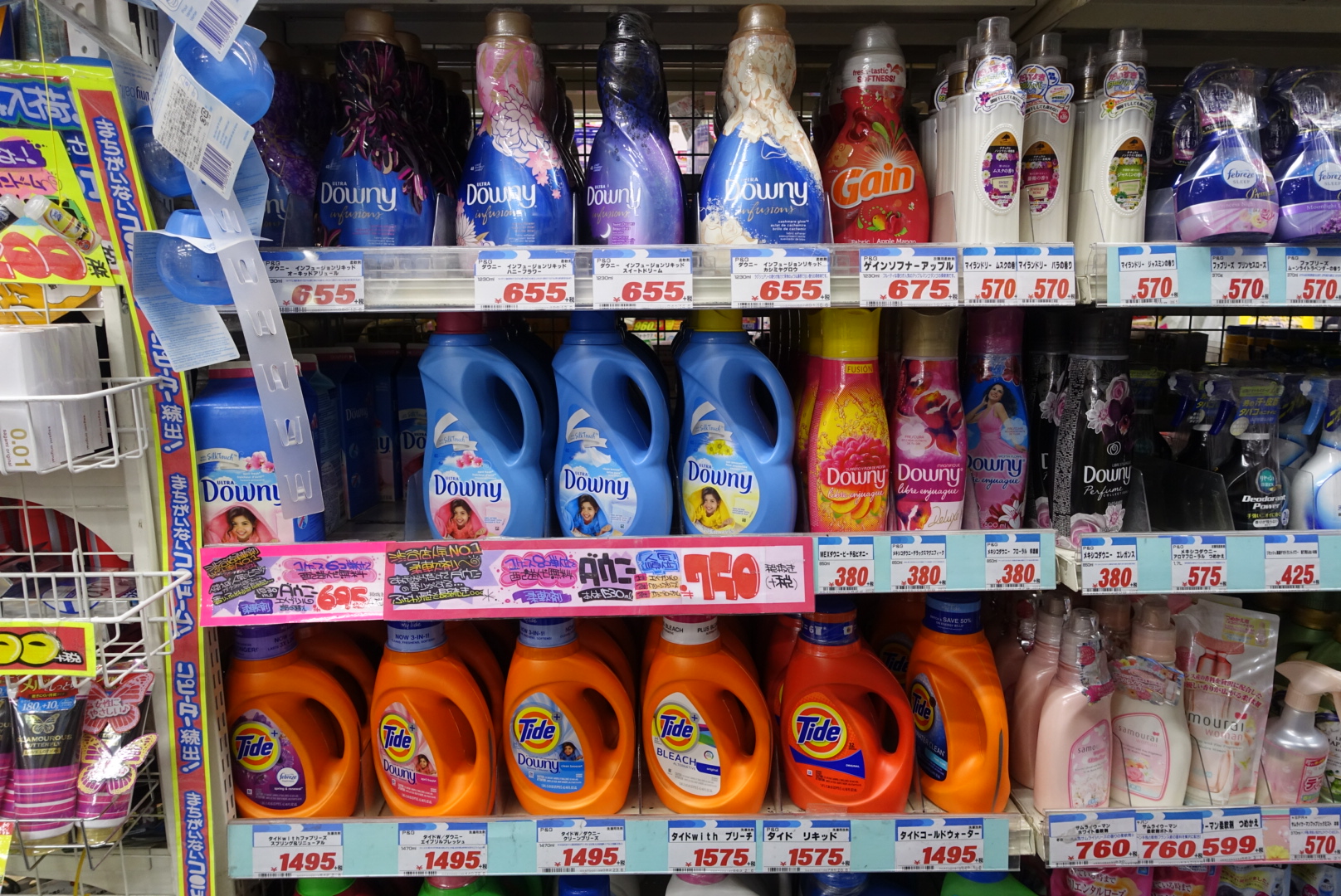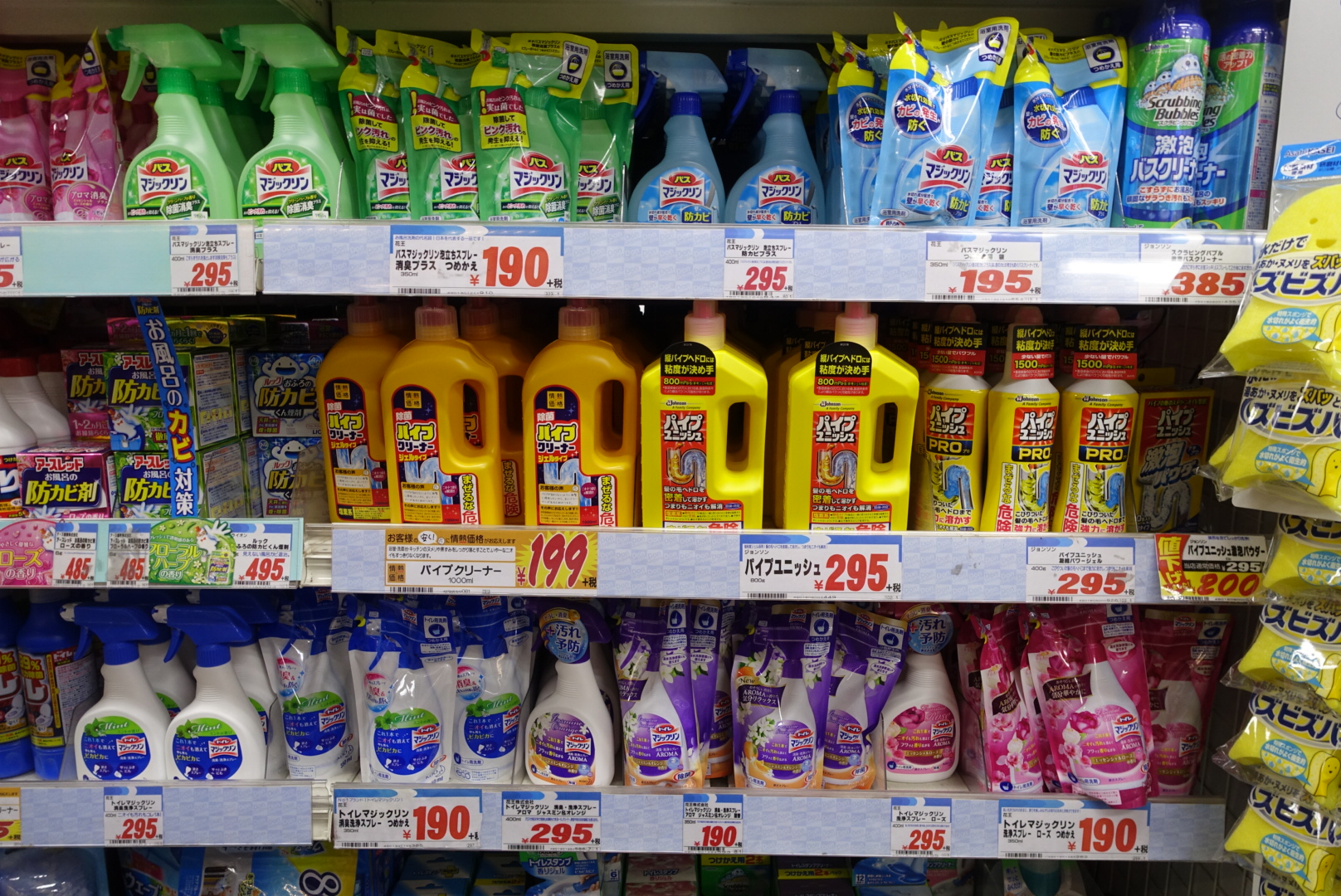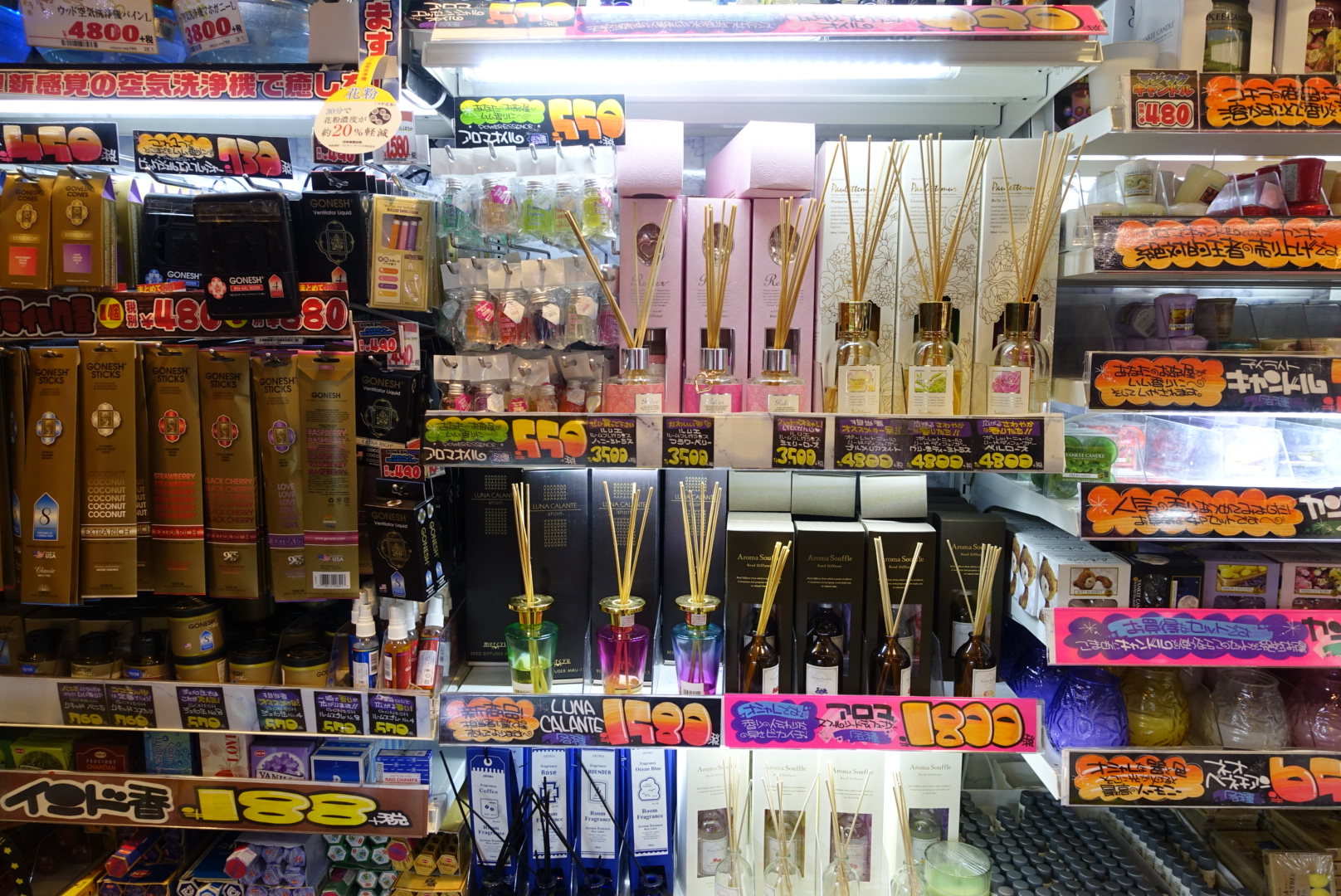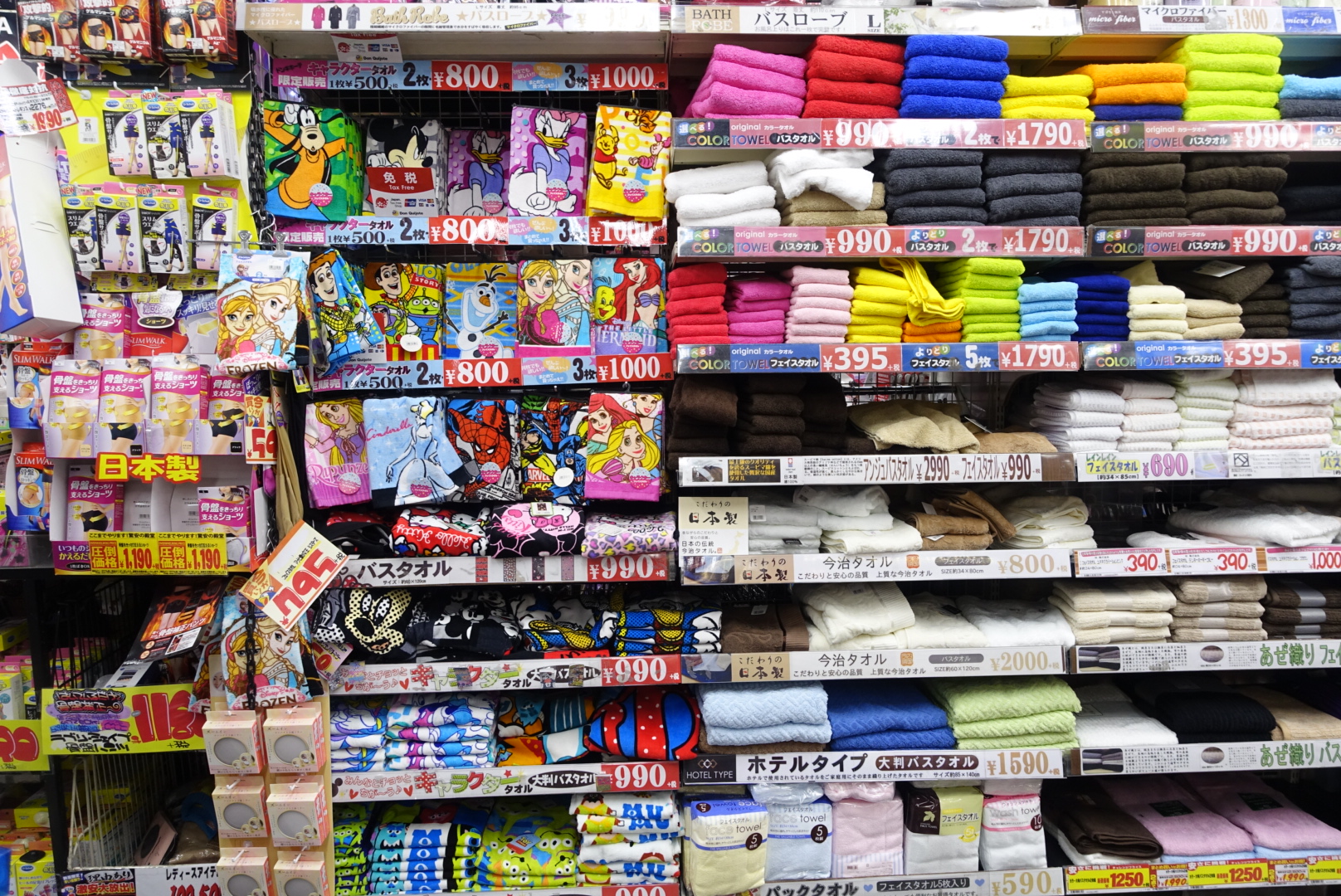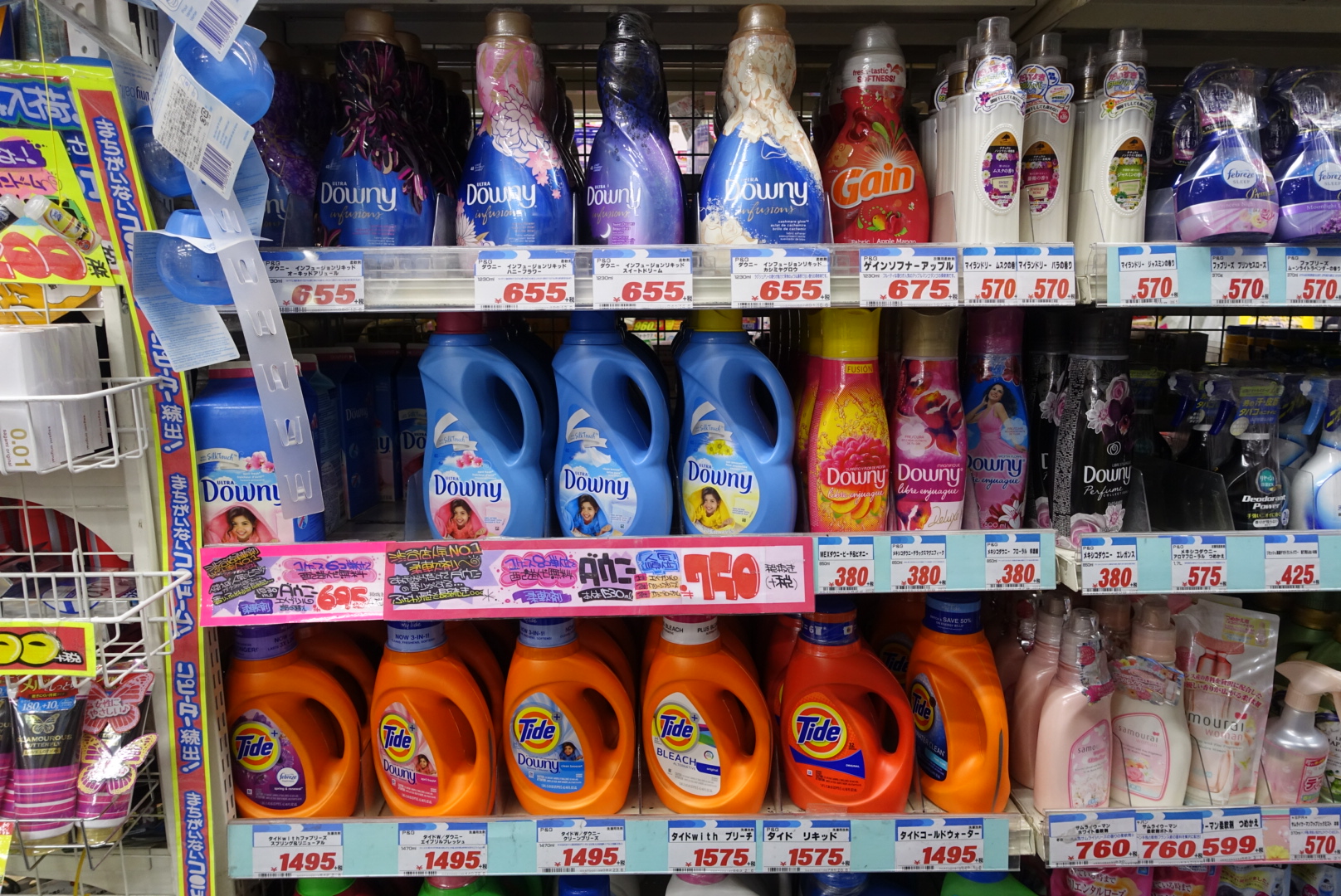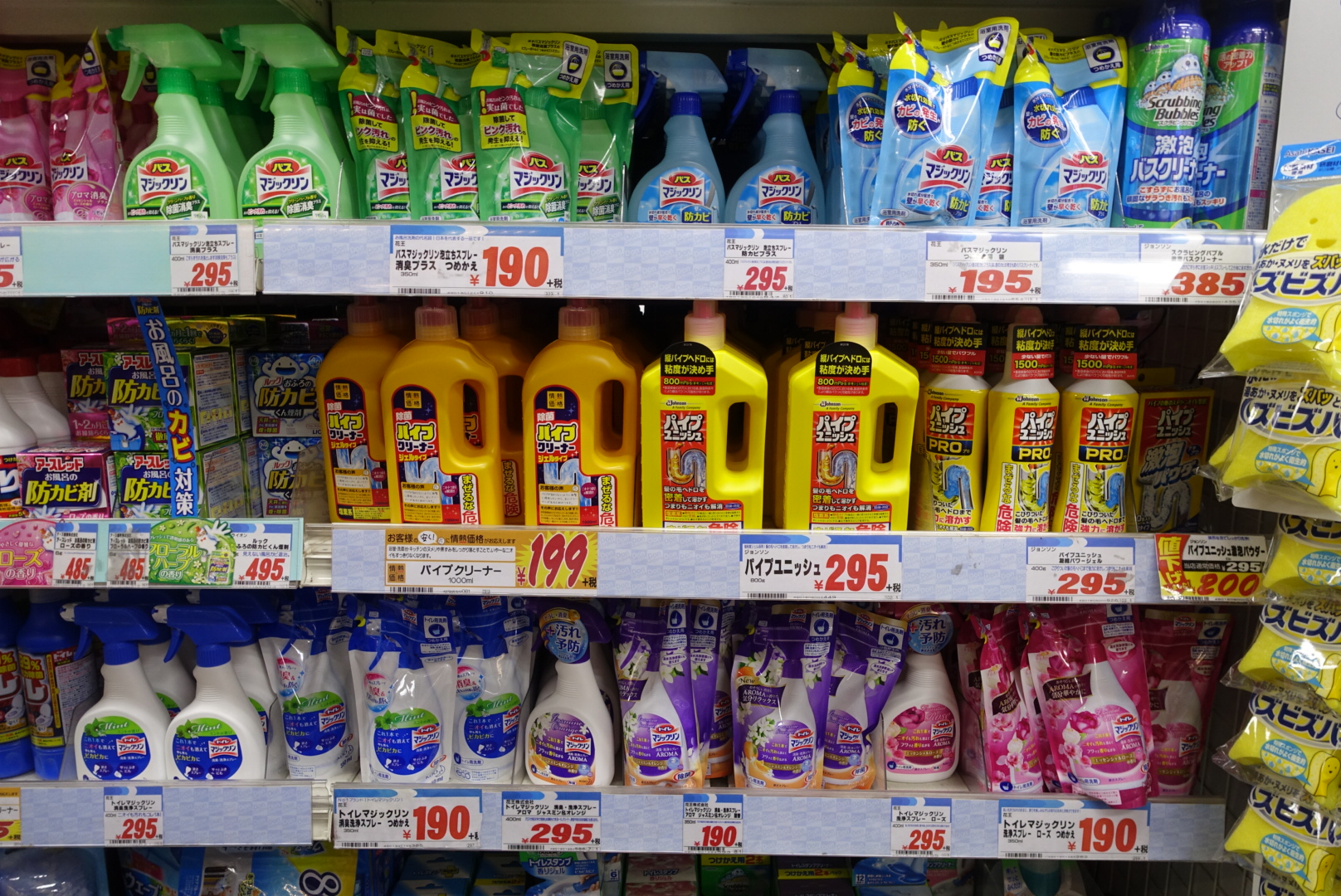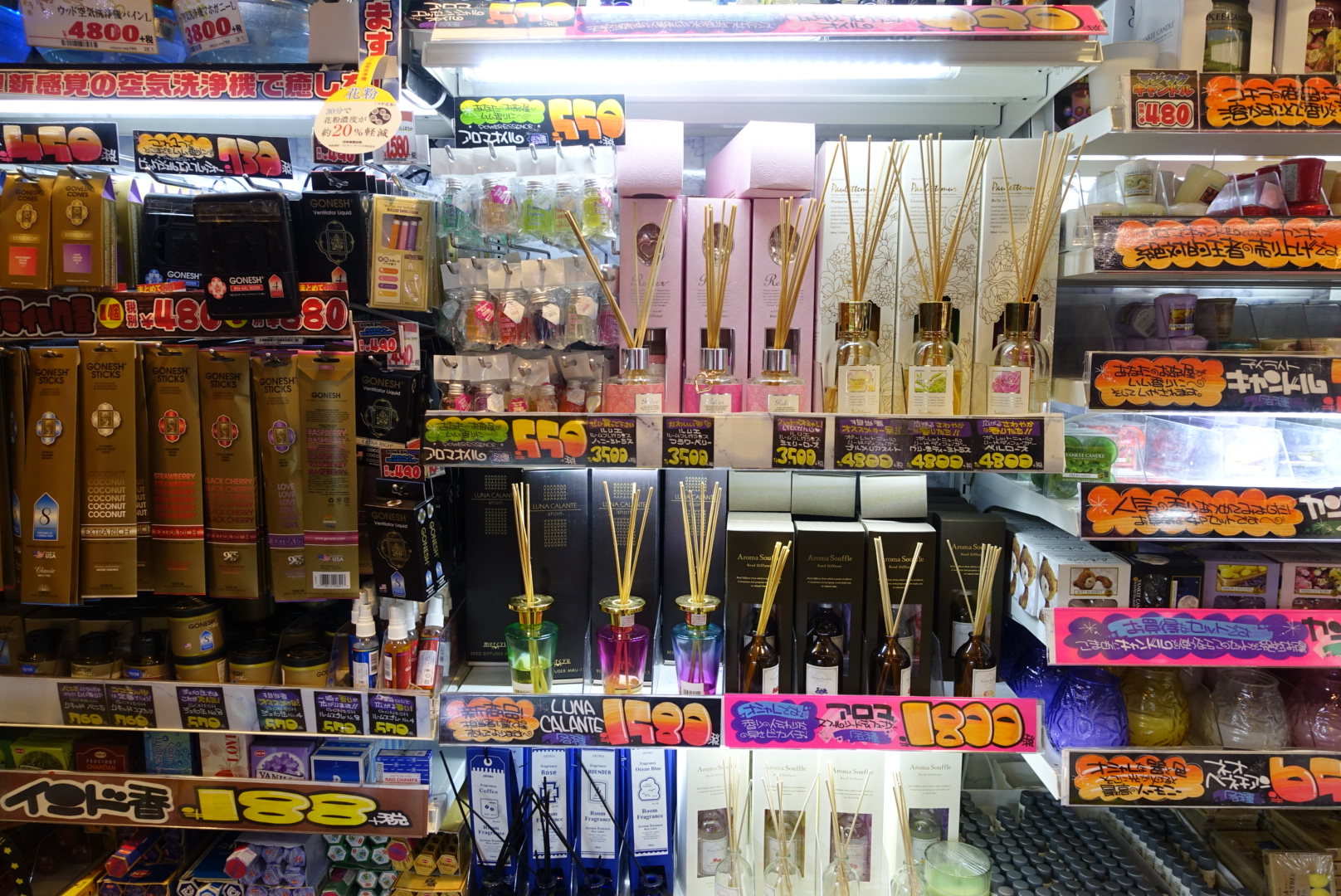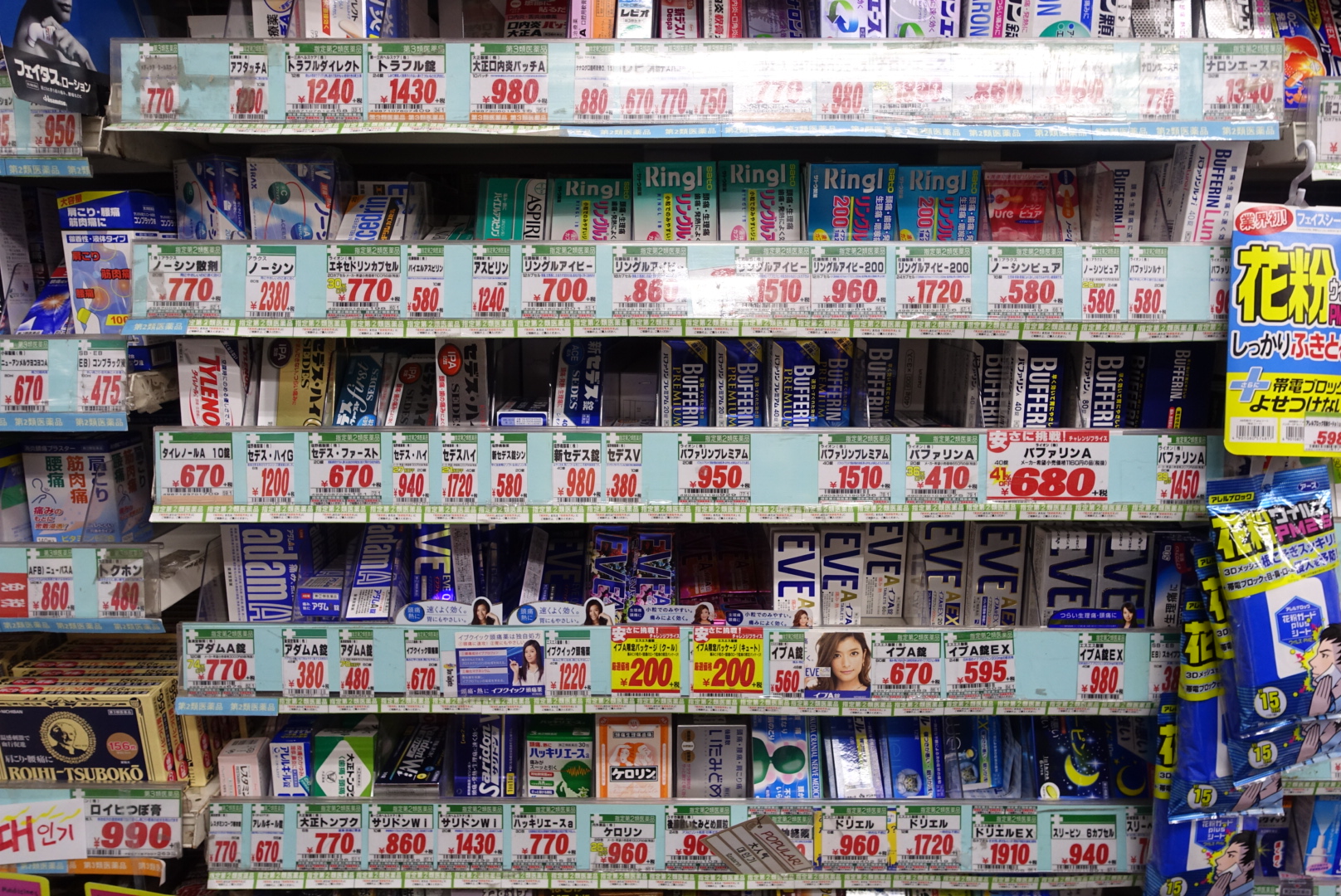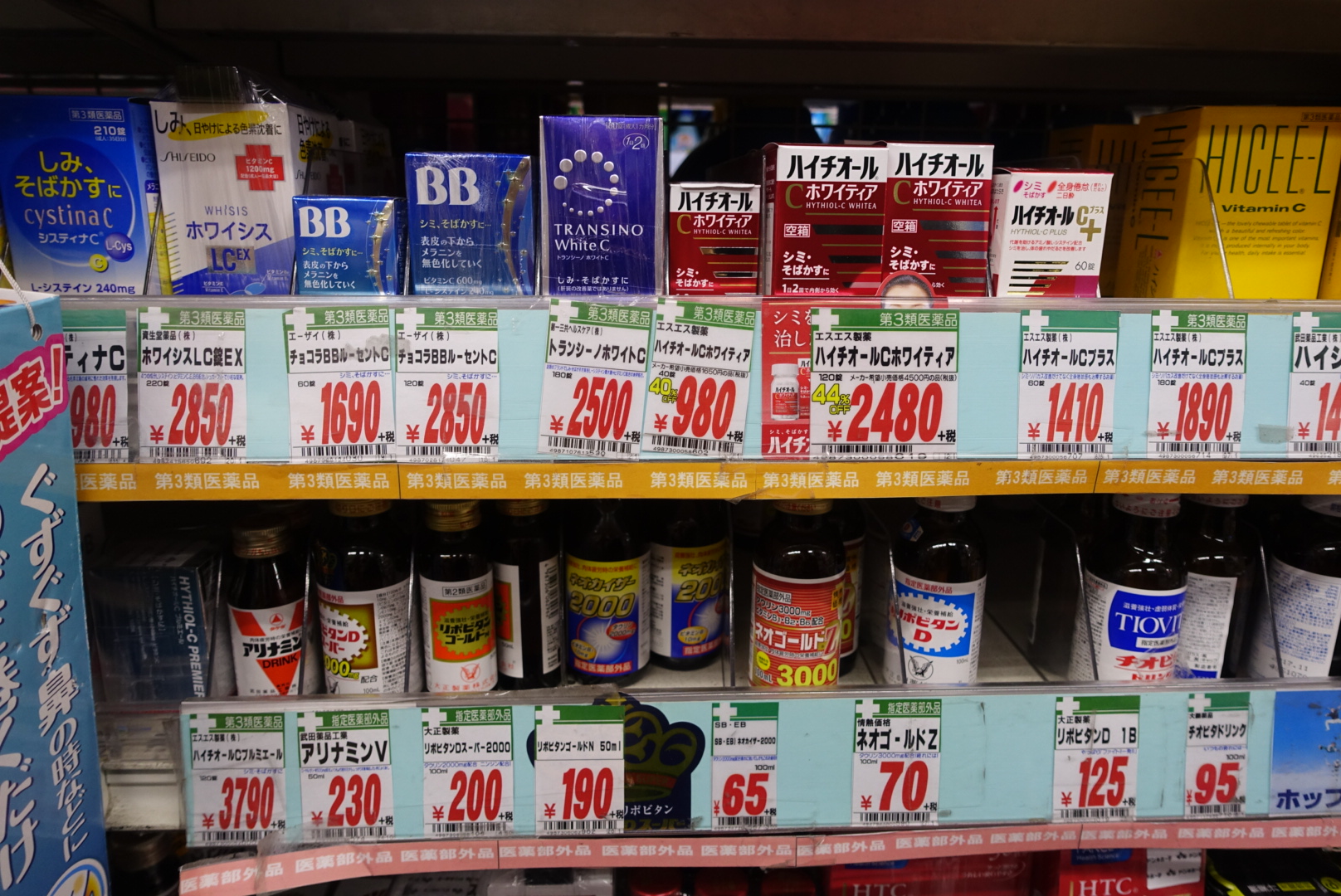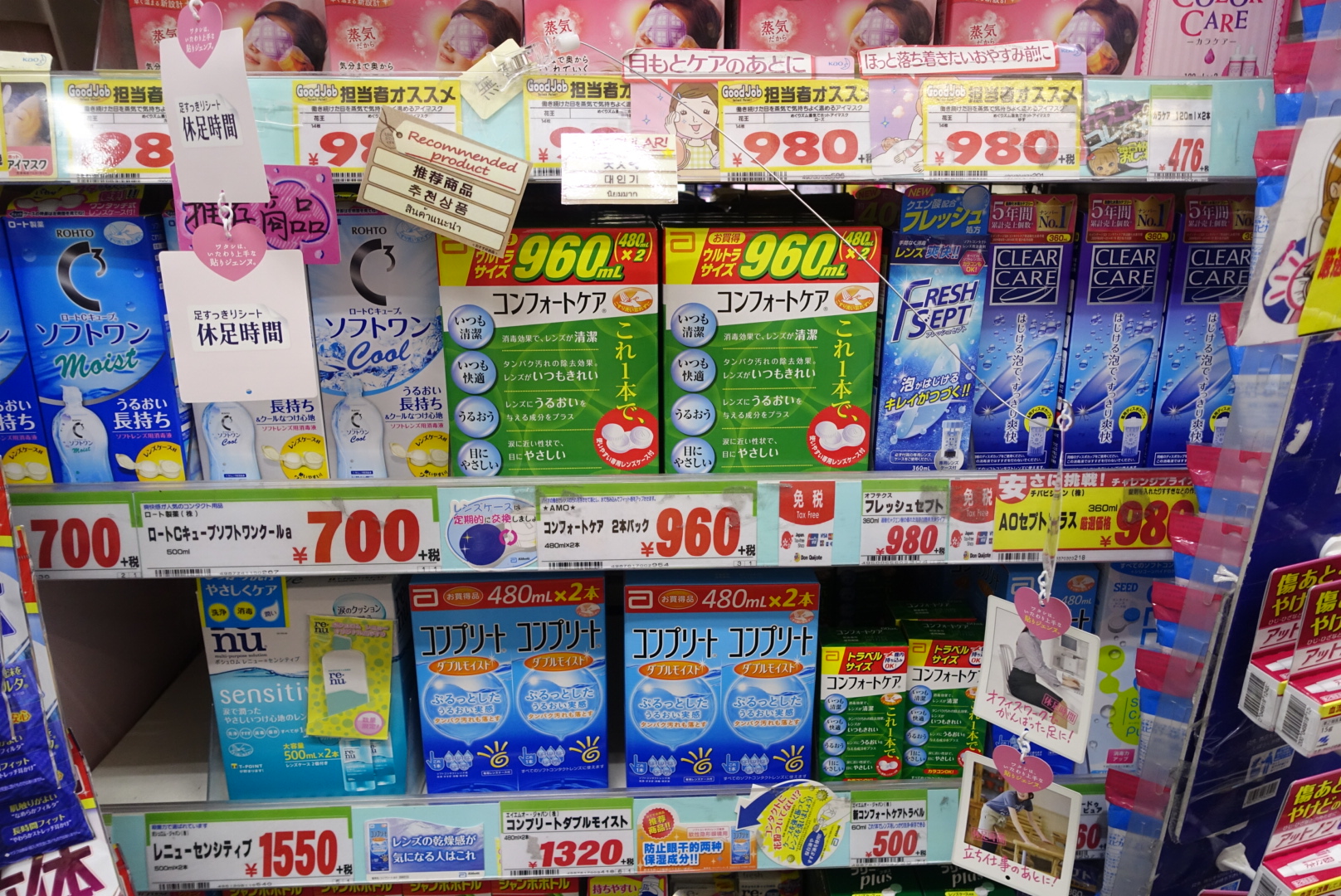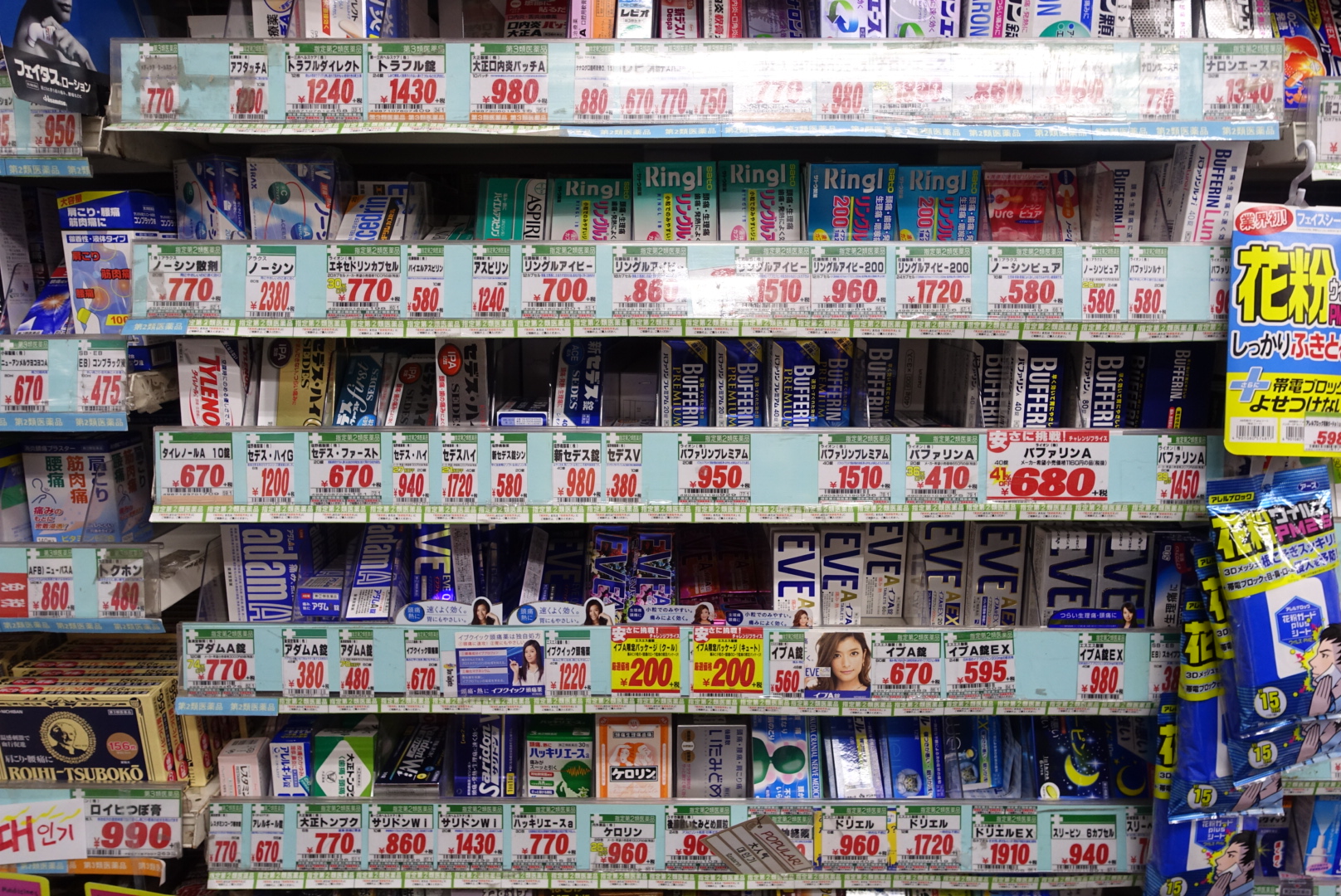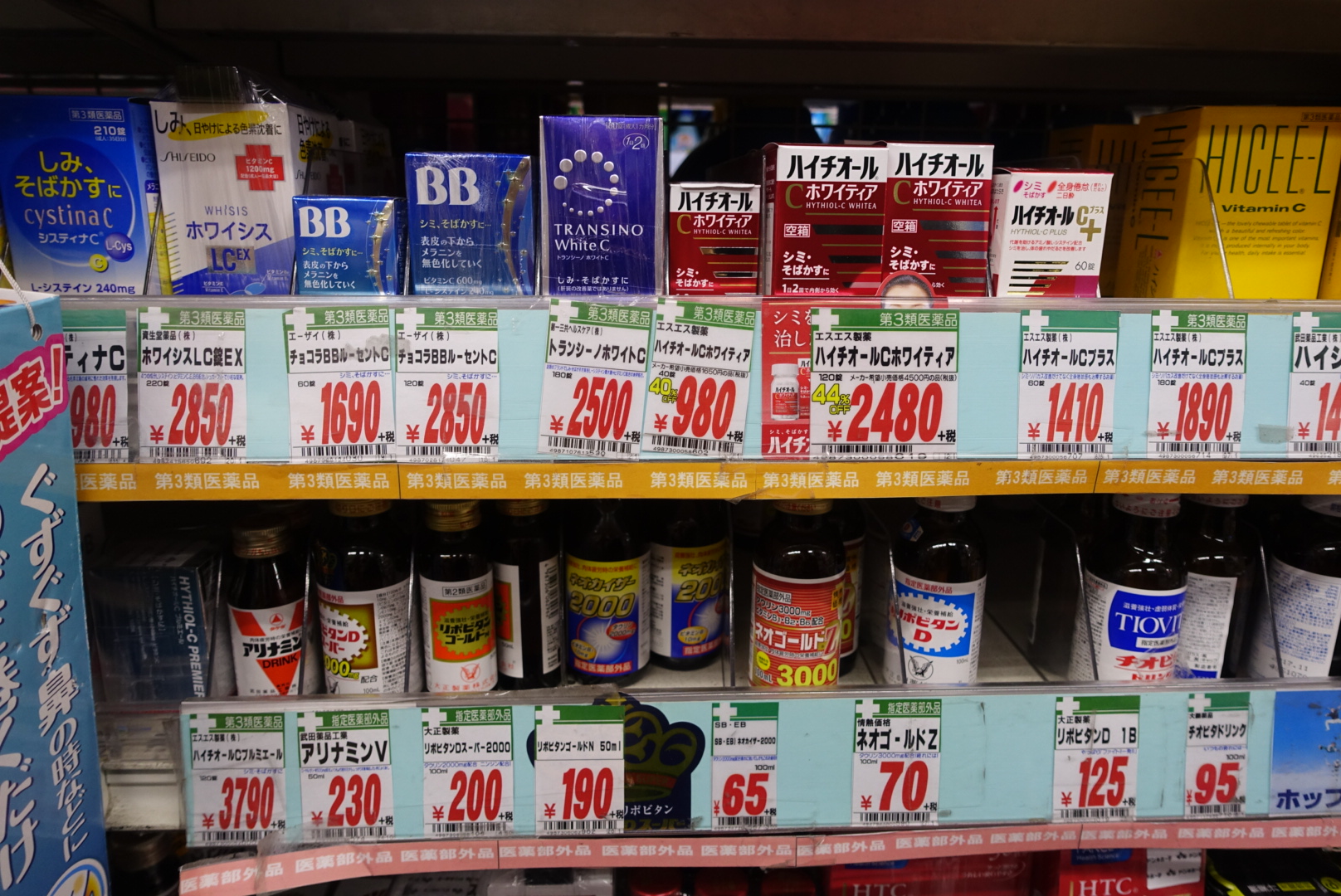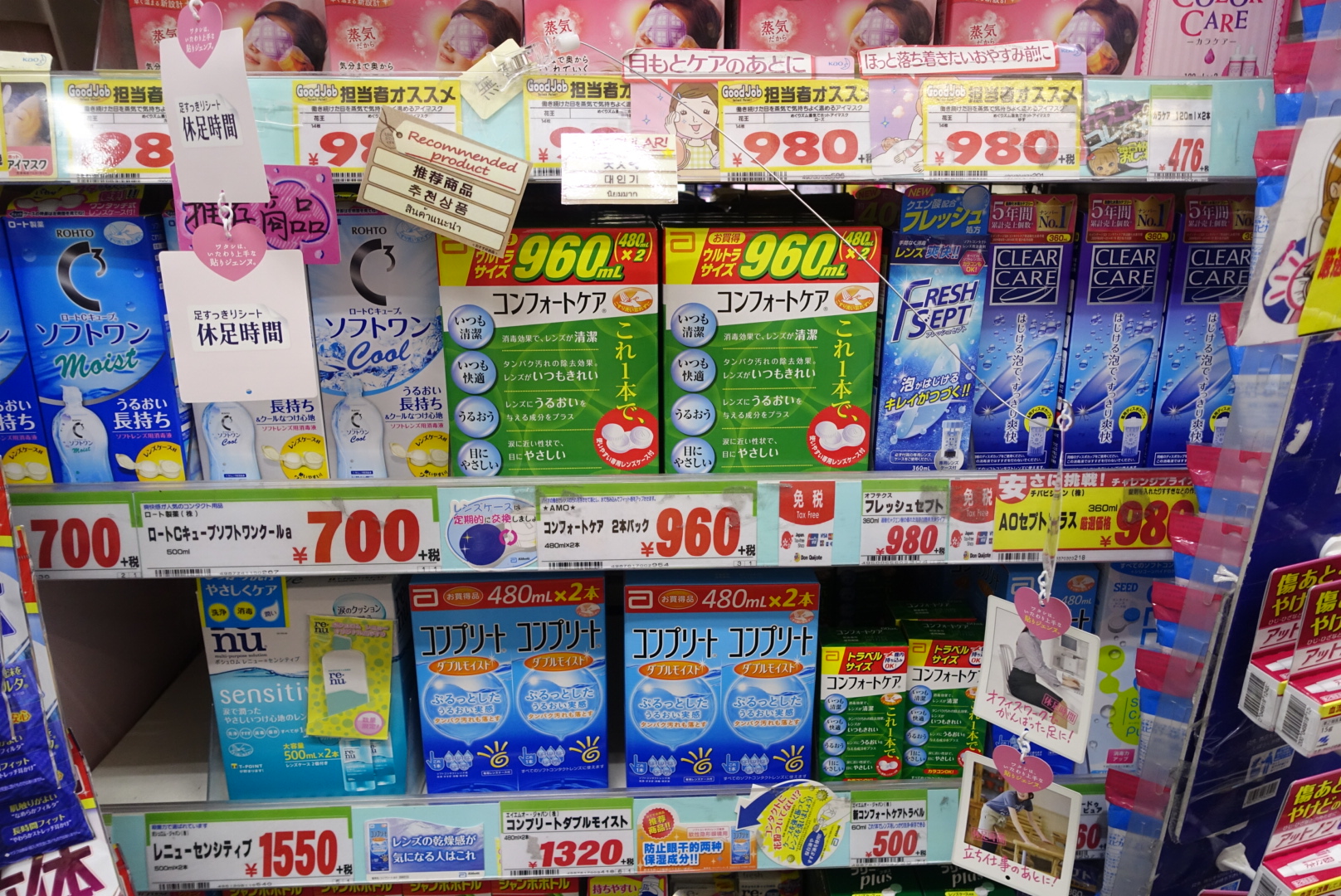 Electrical and electronics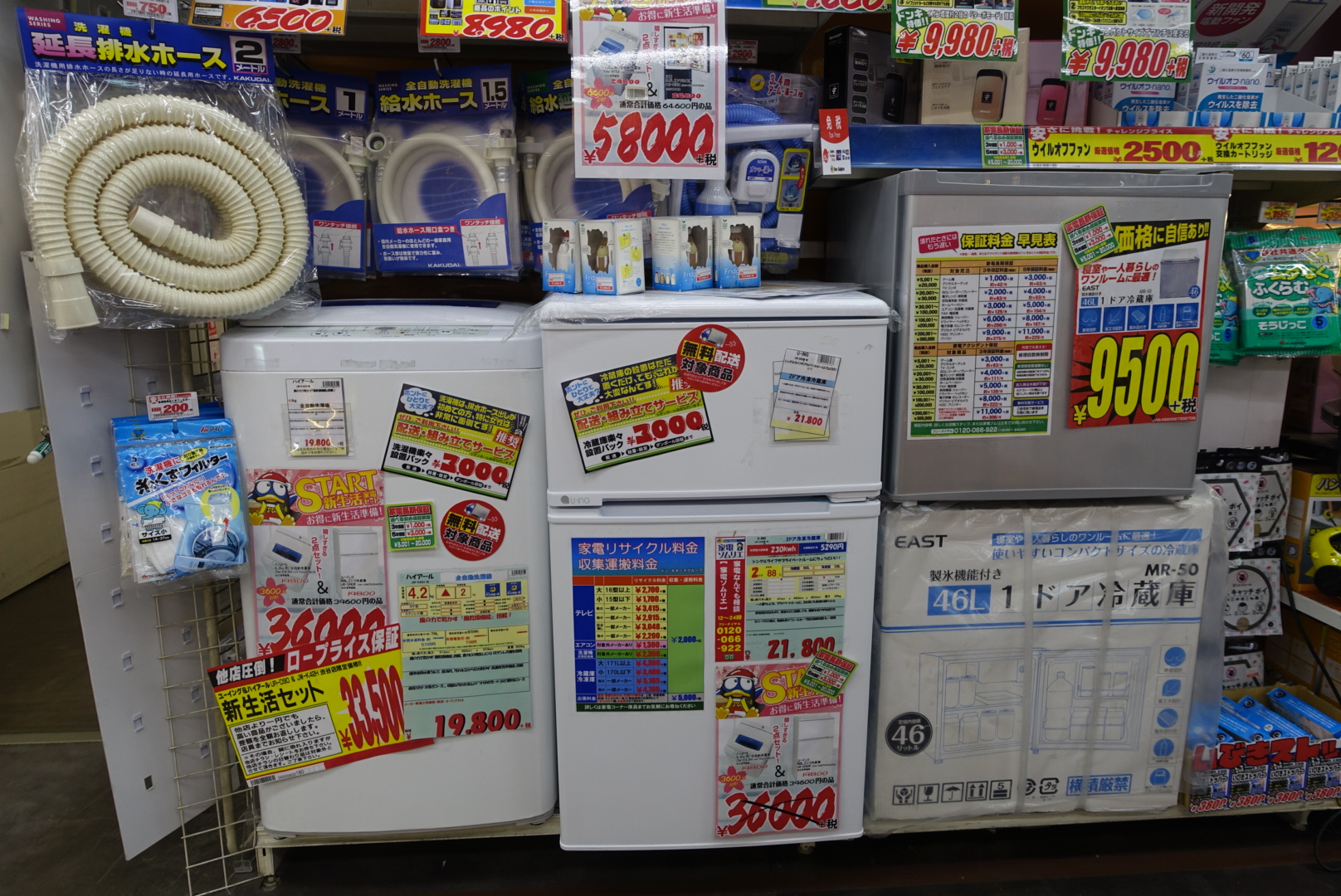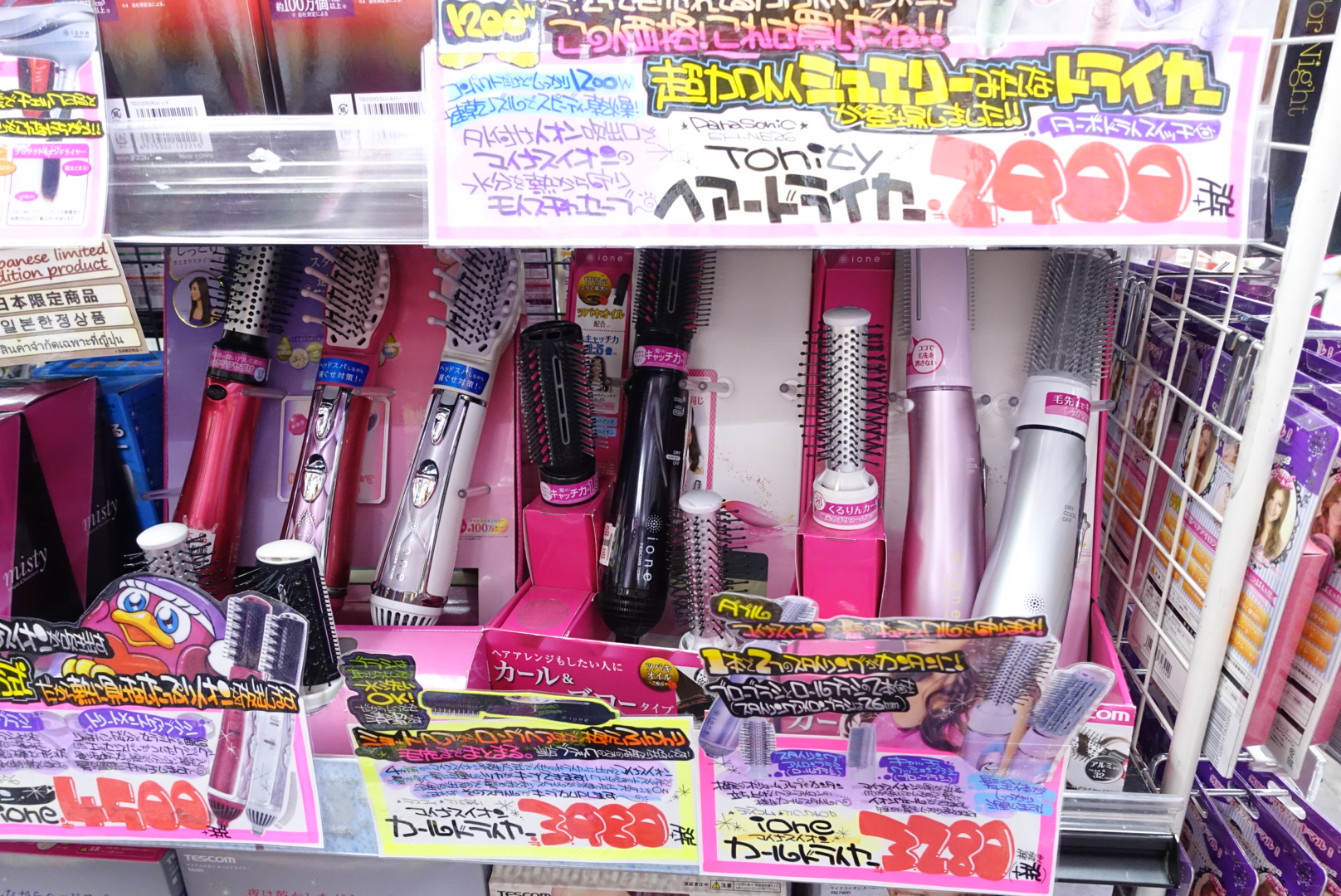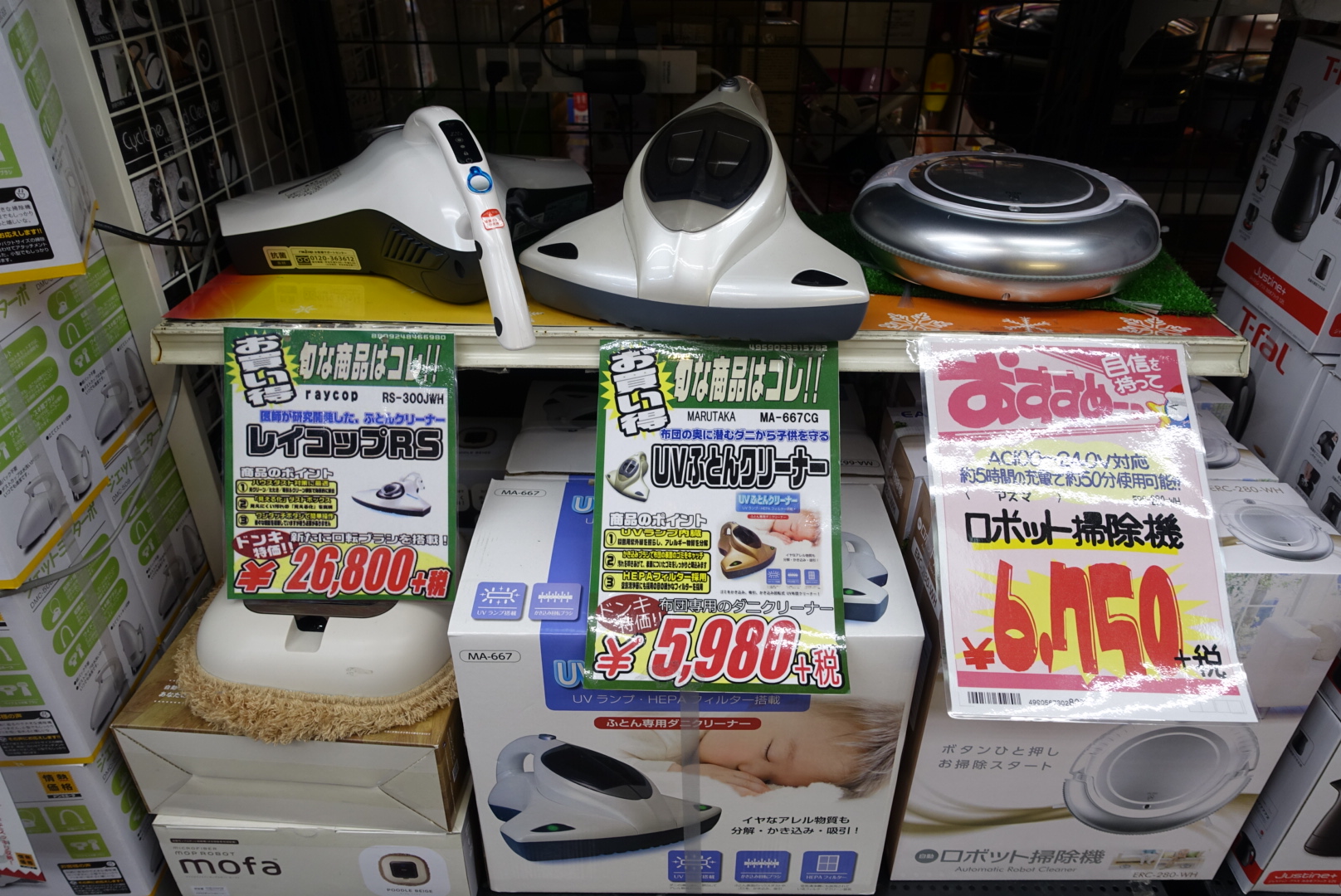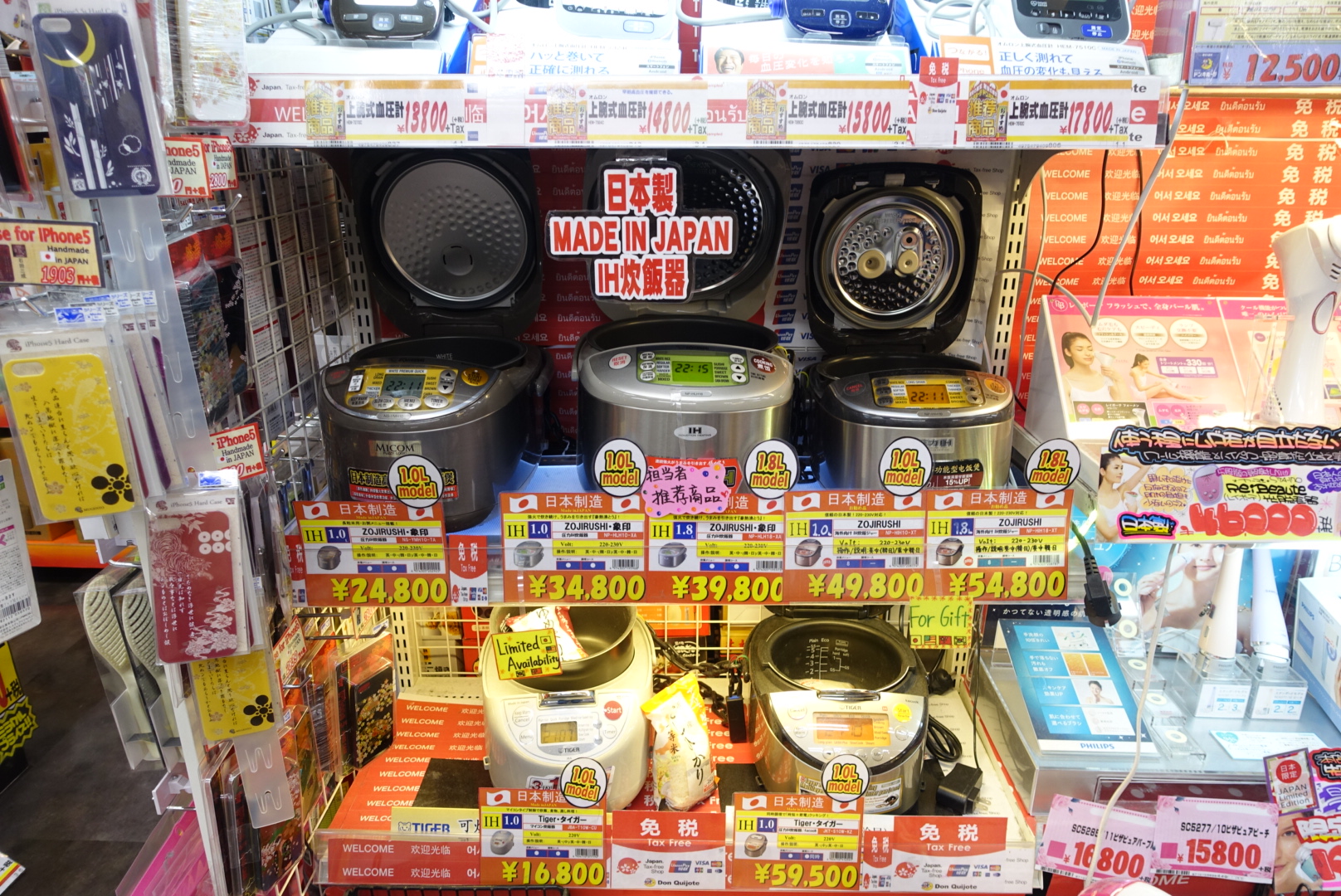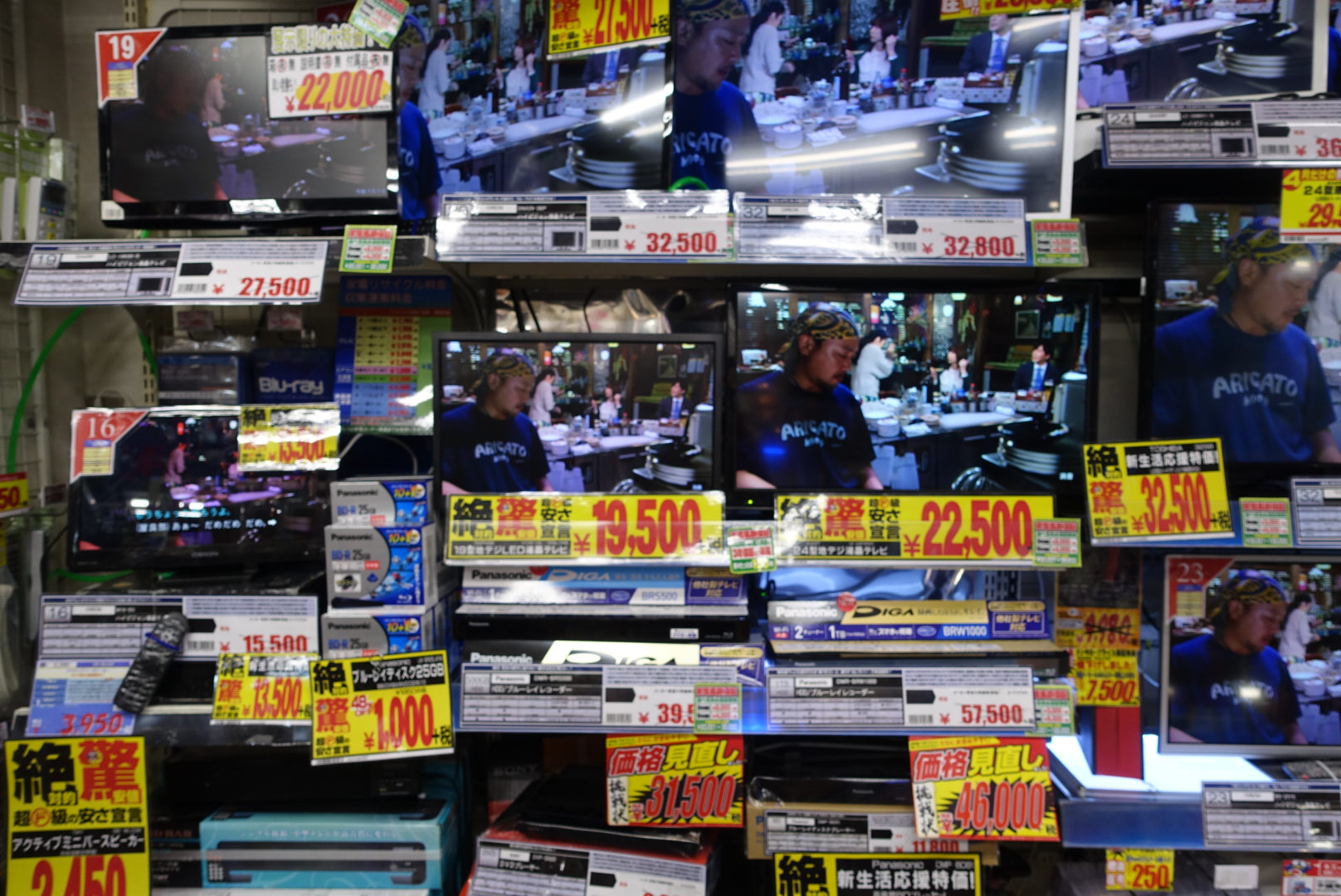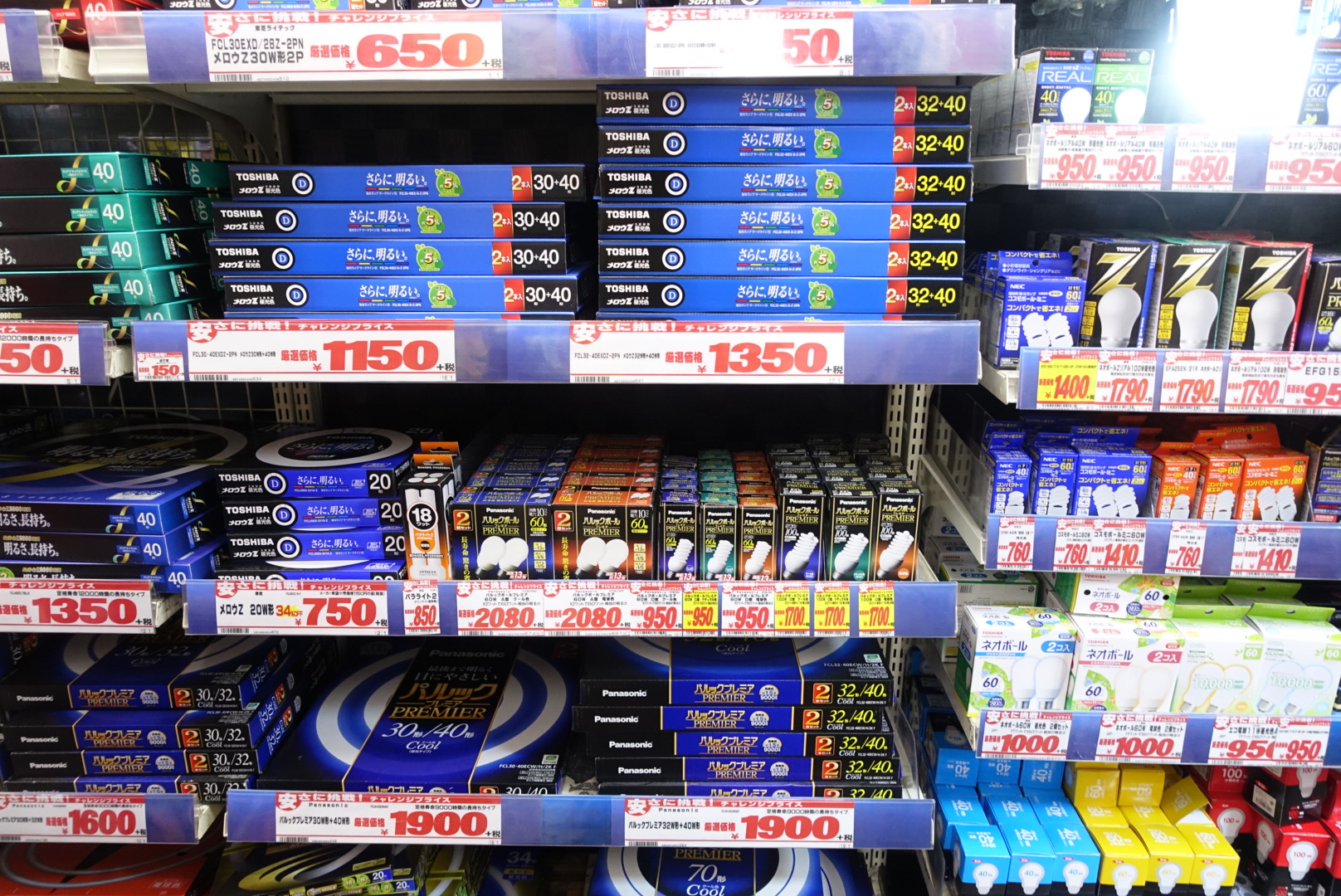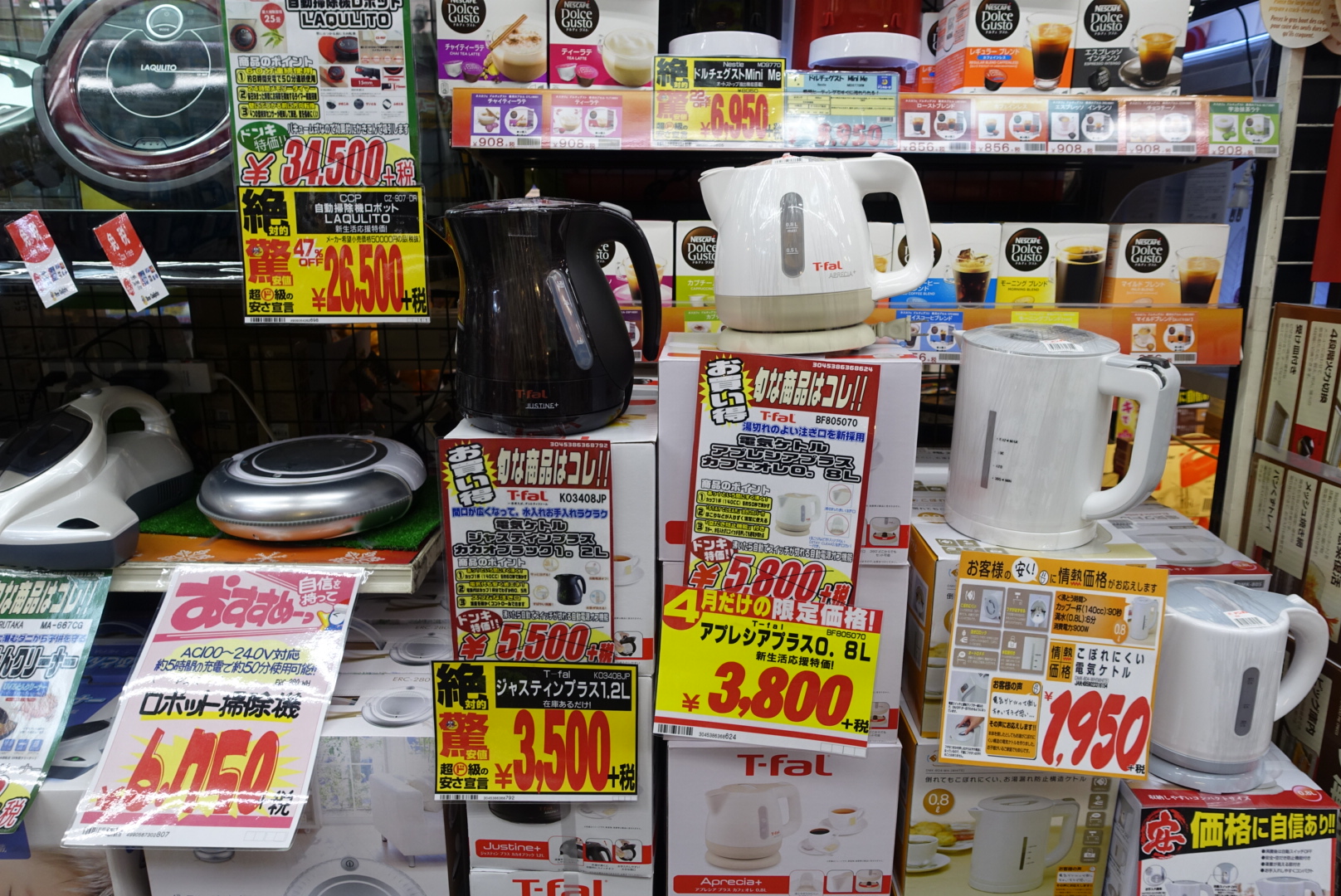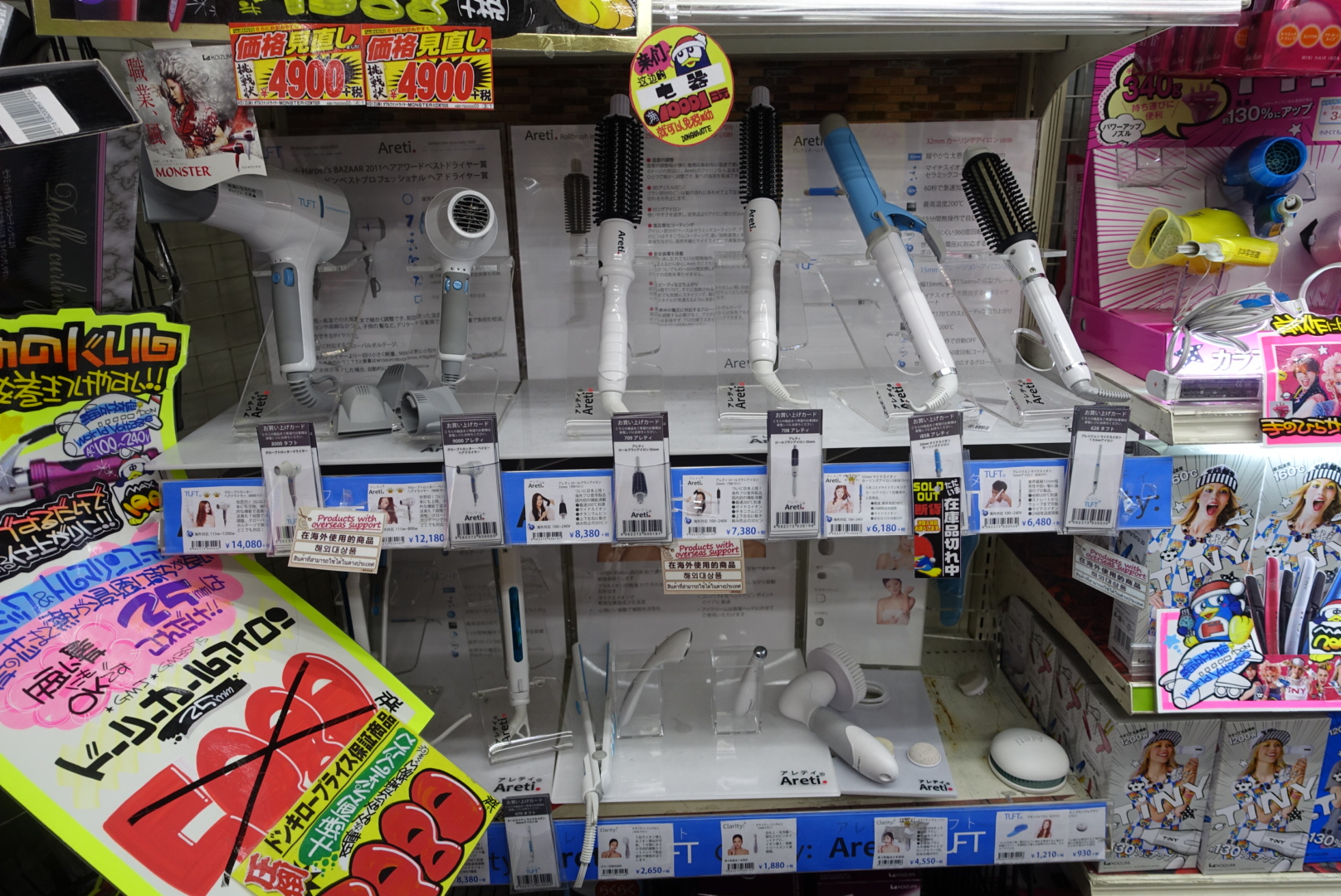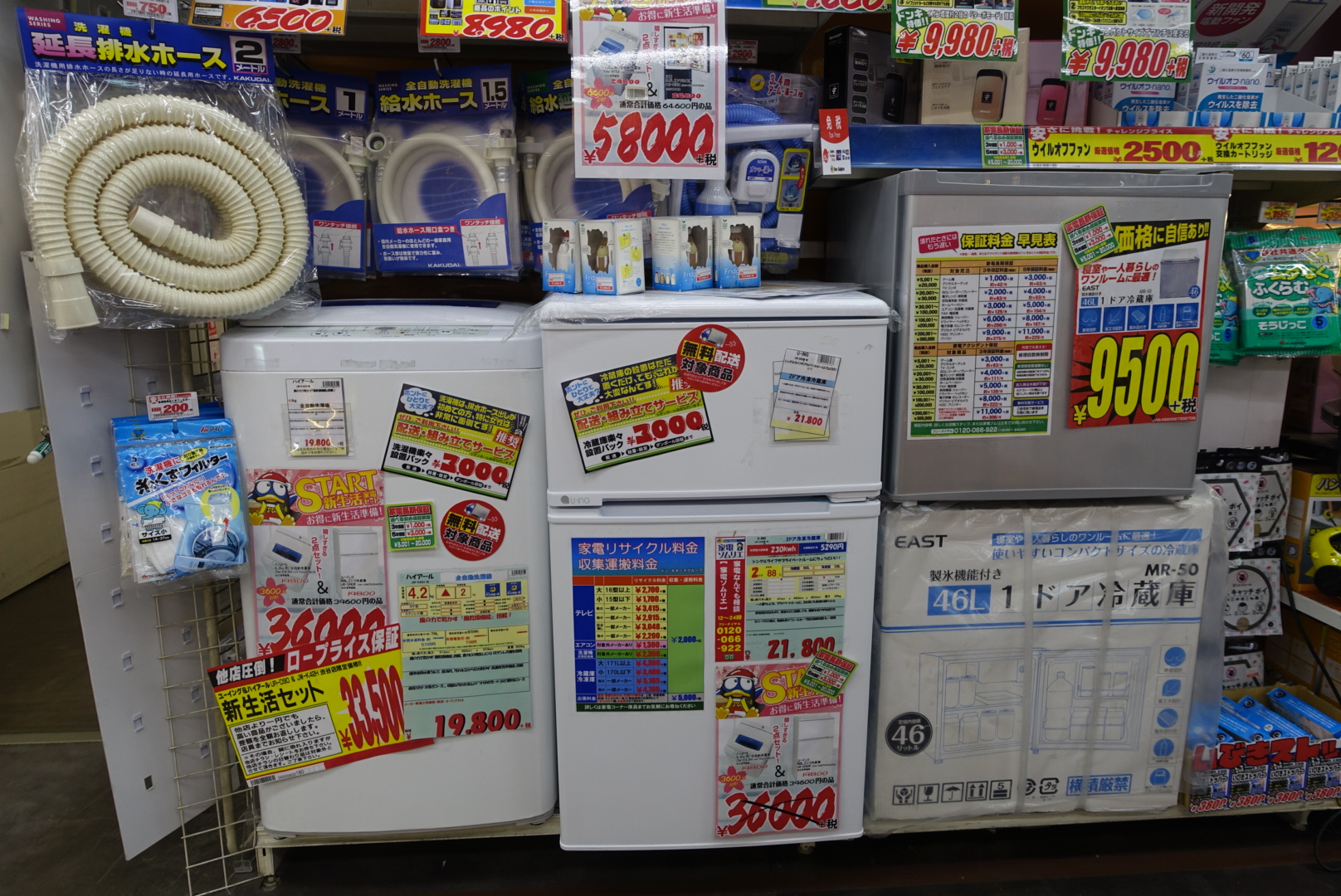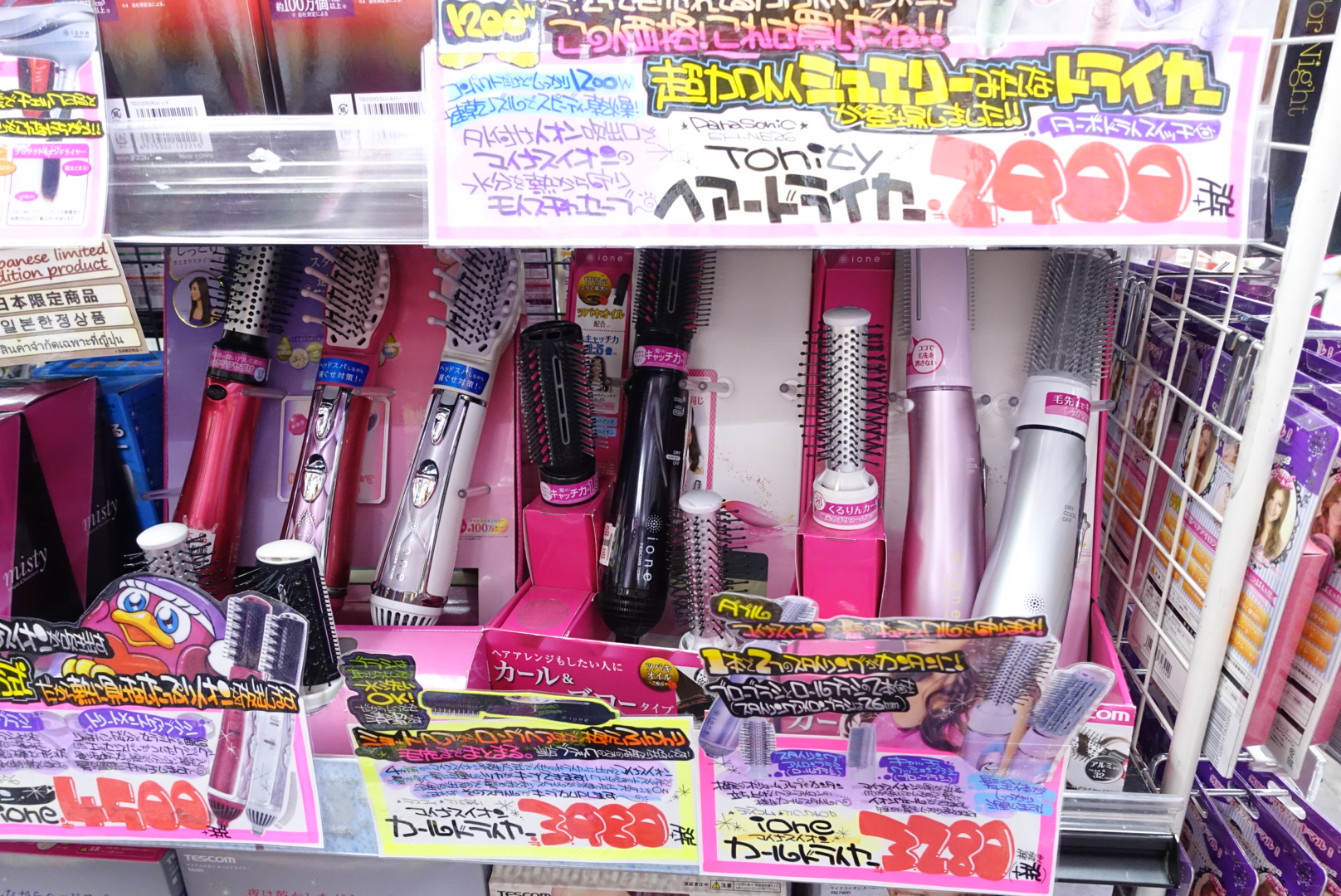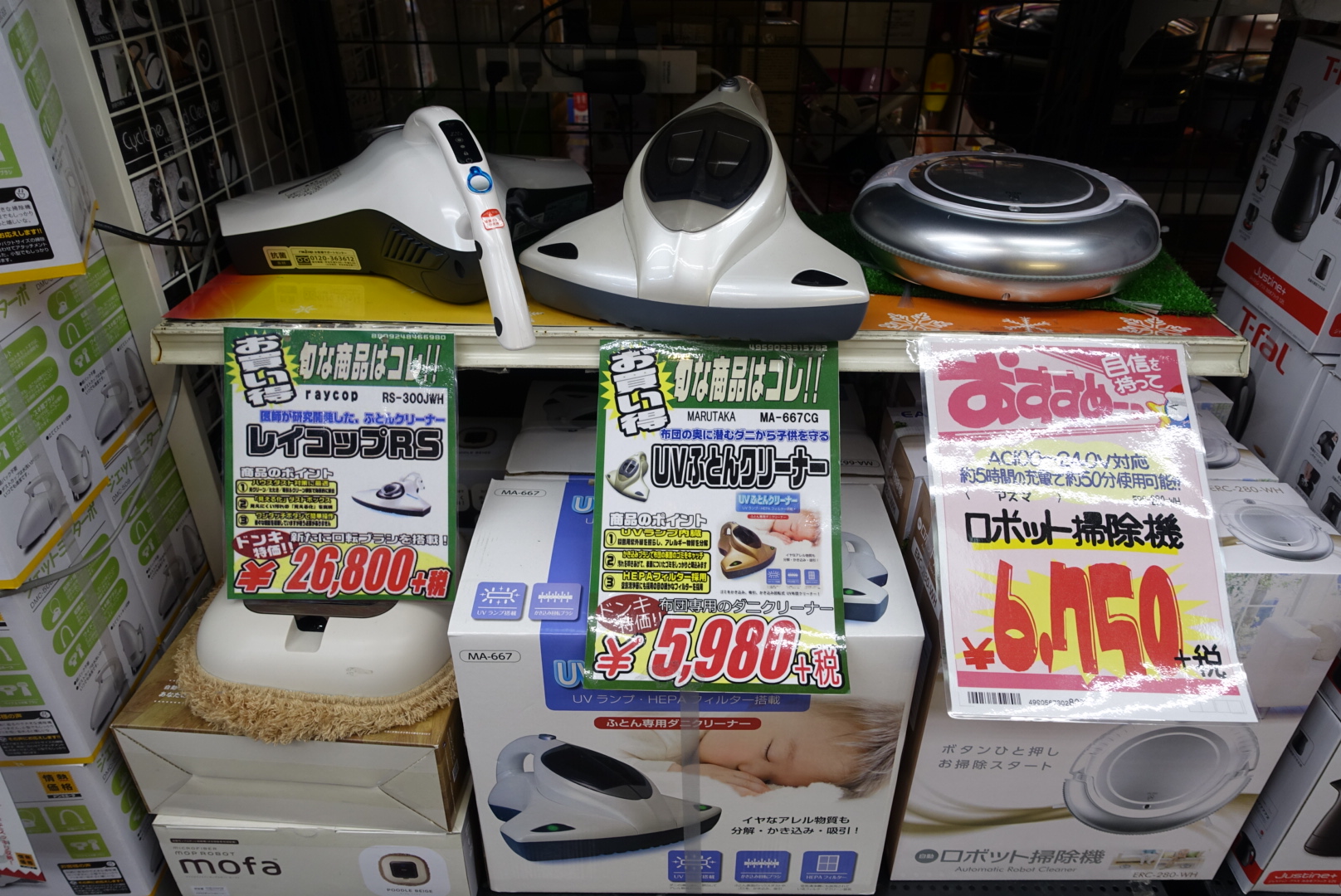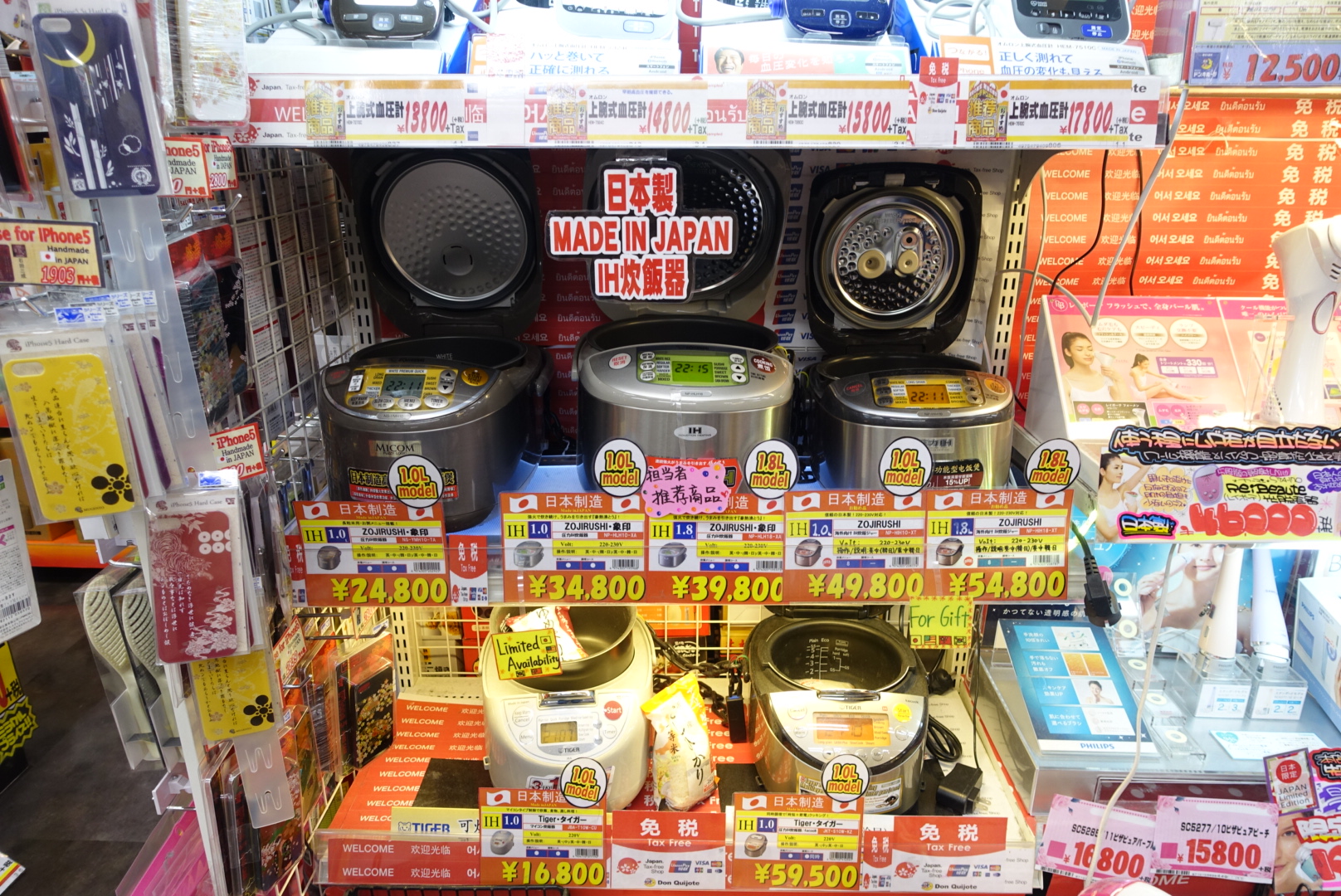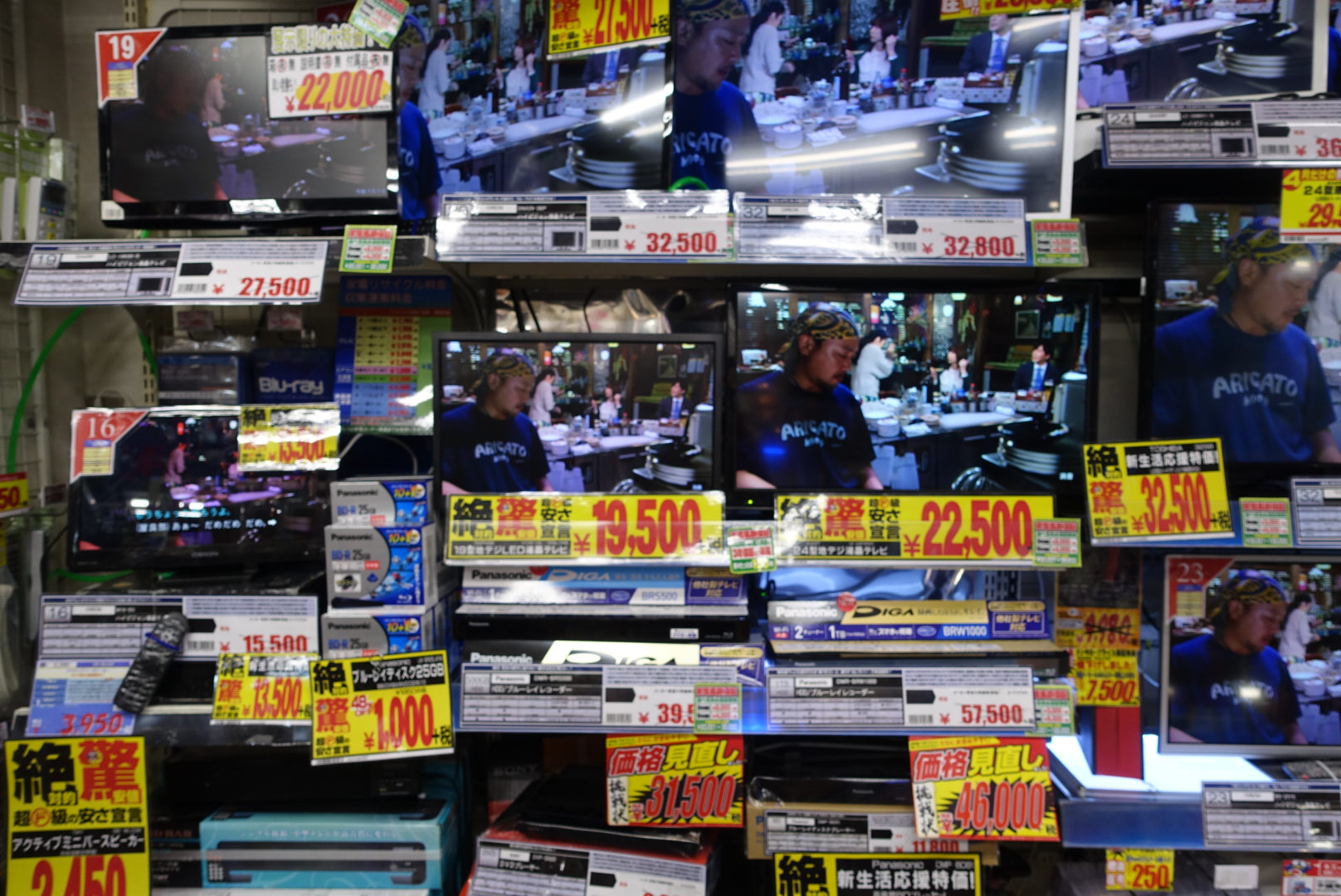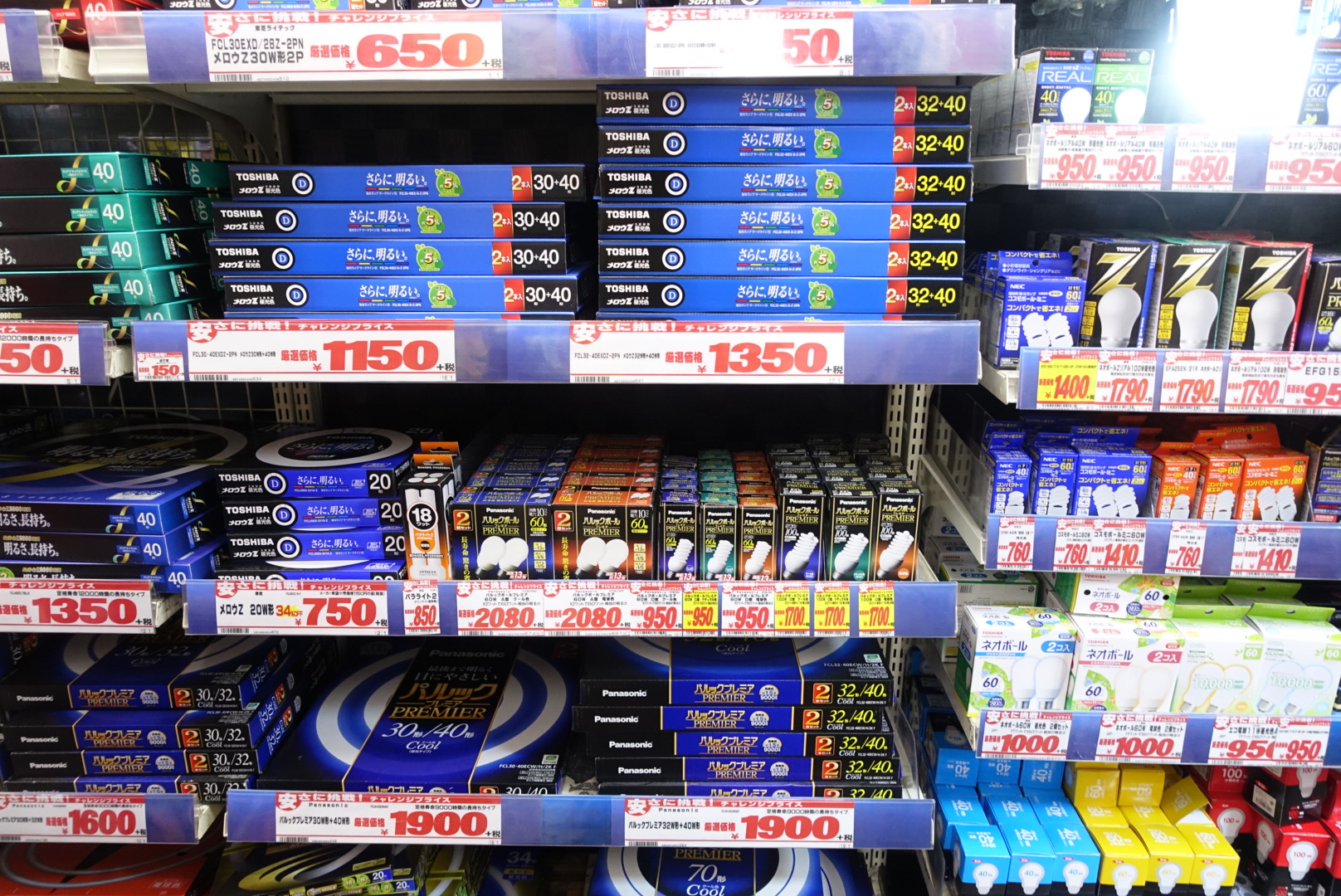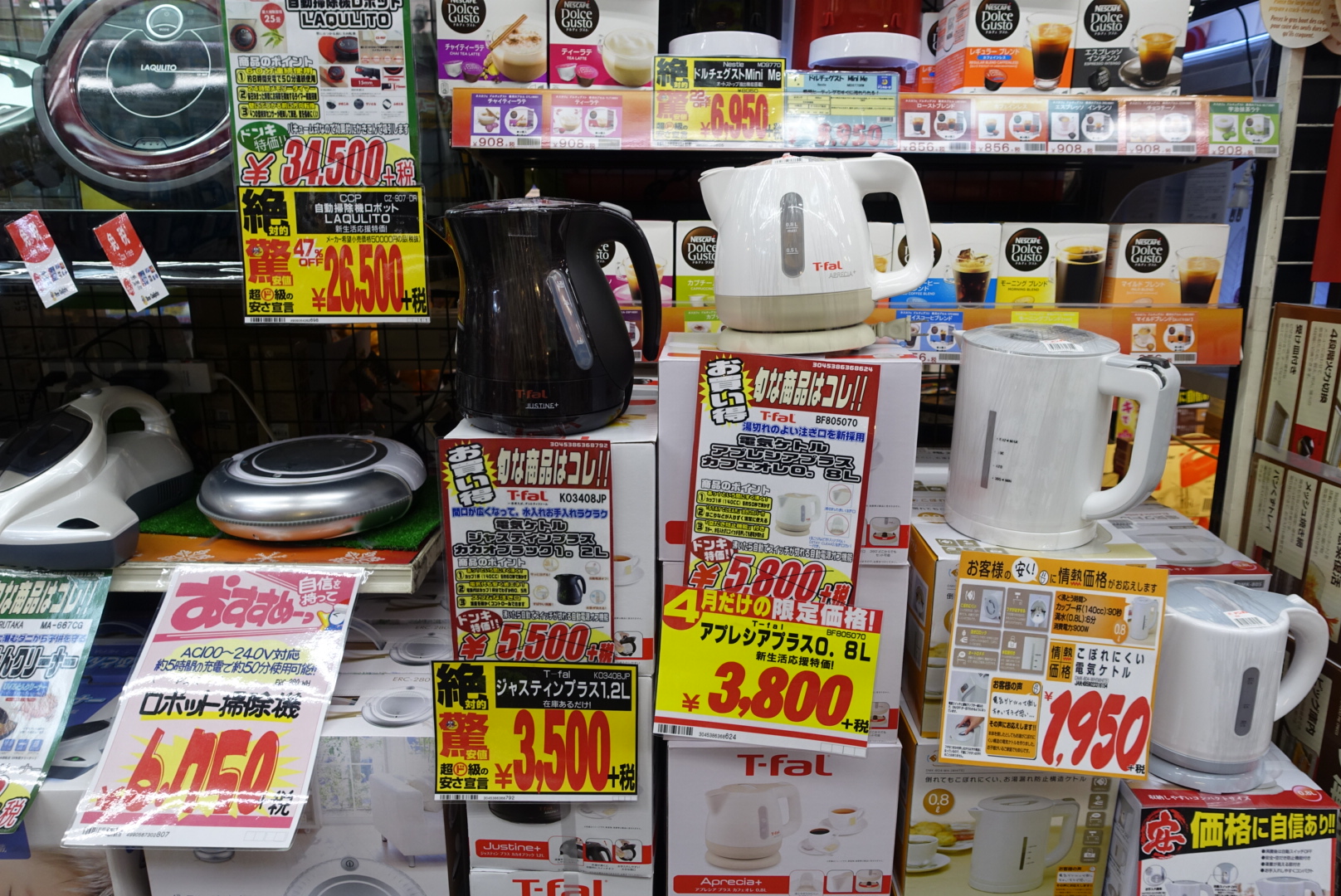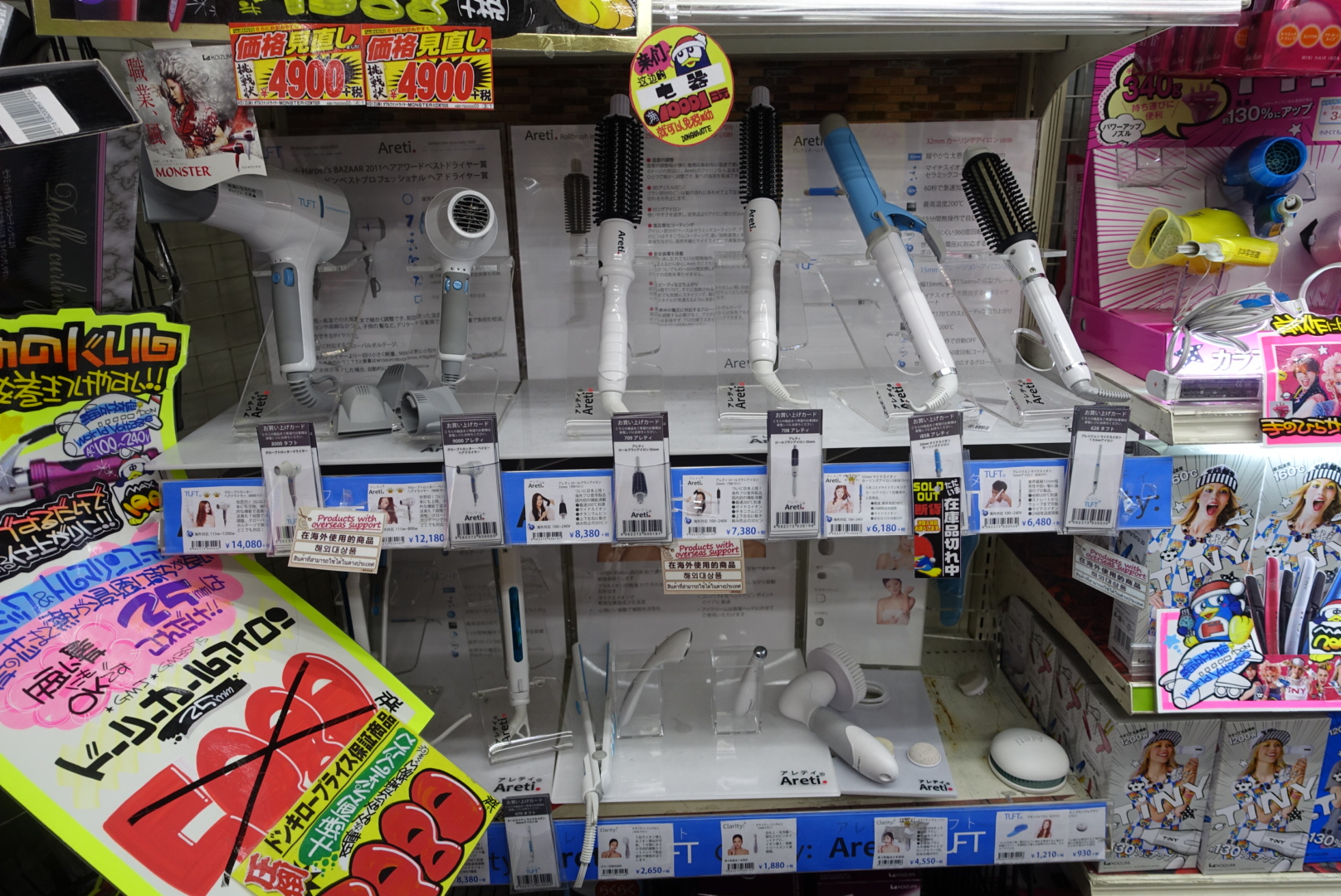 Stationary, furniture and home improvement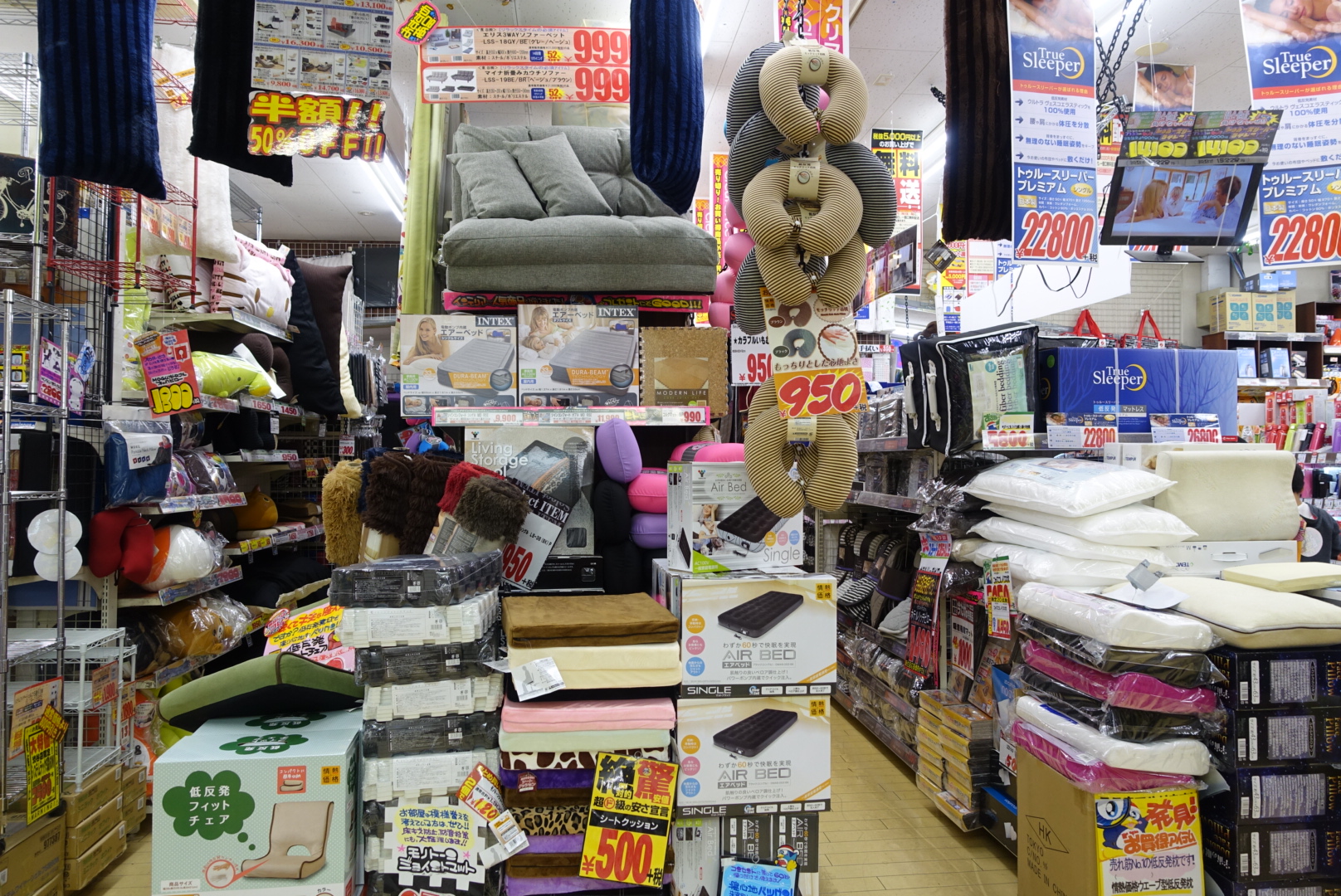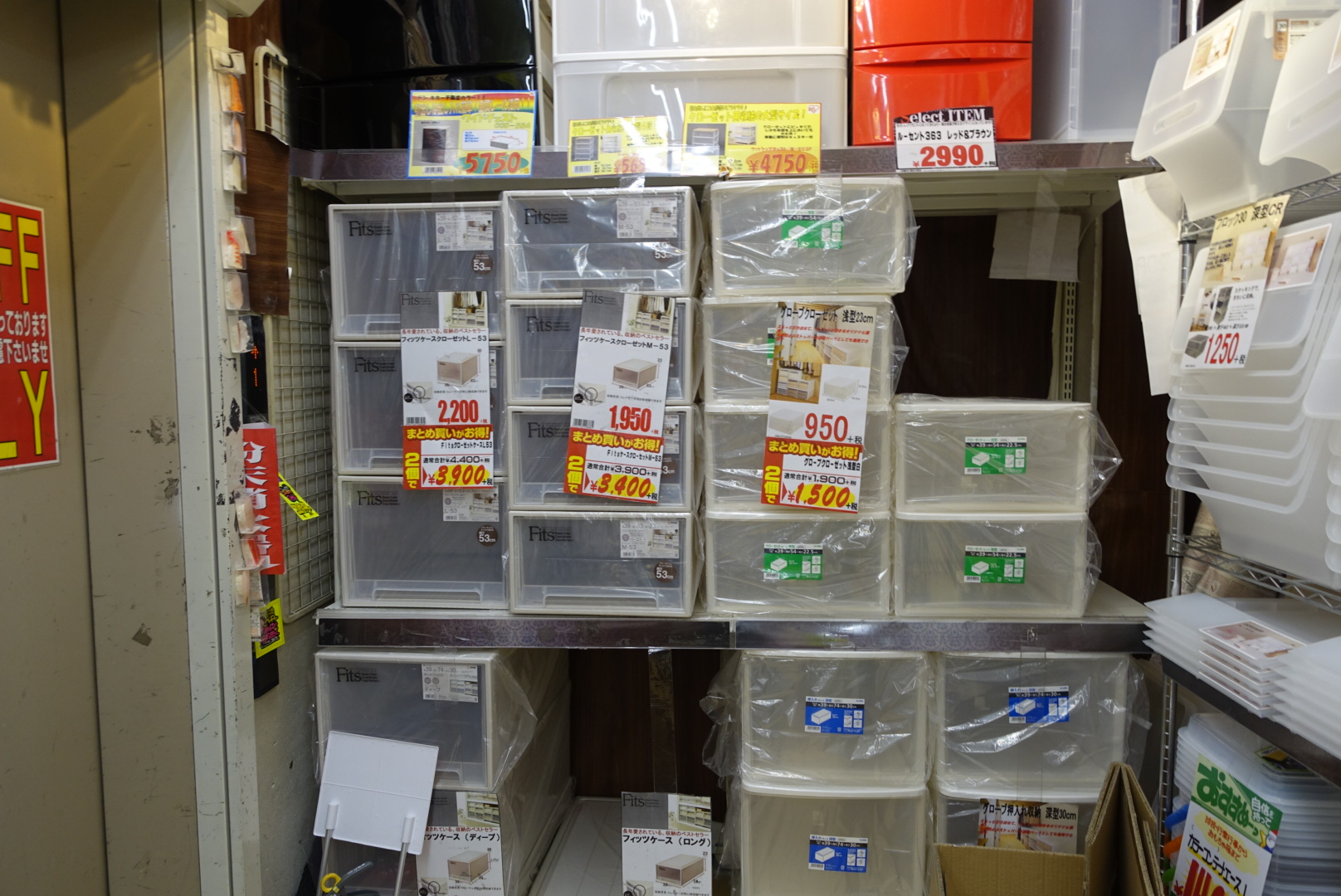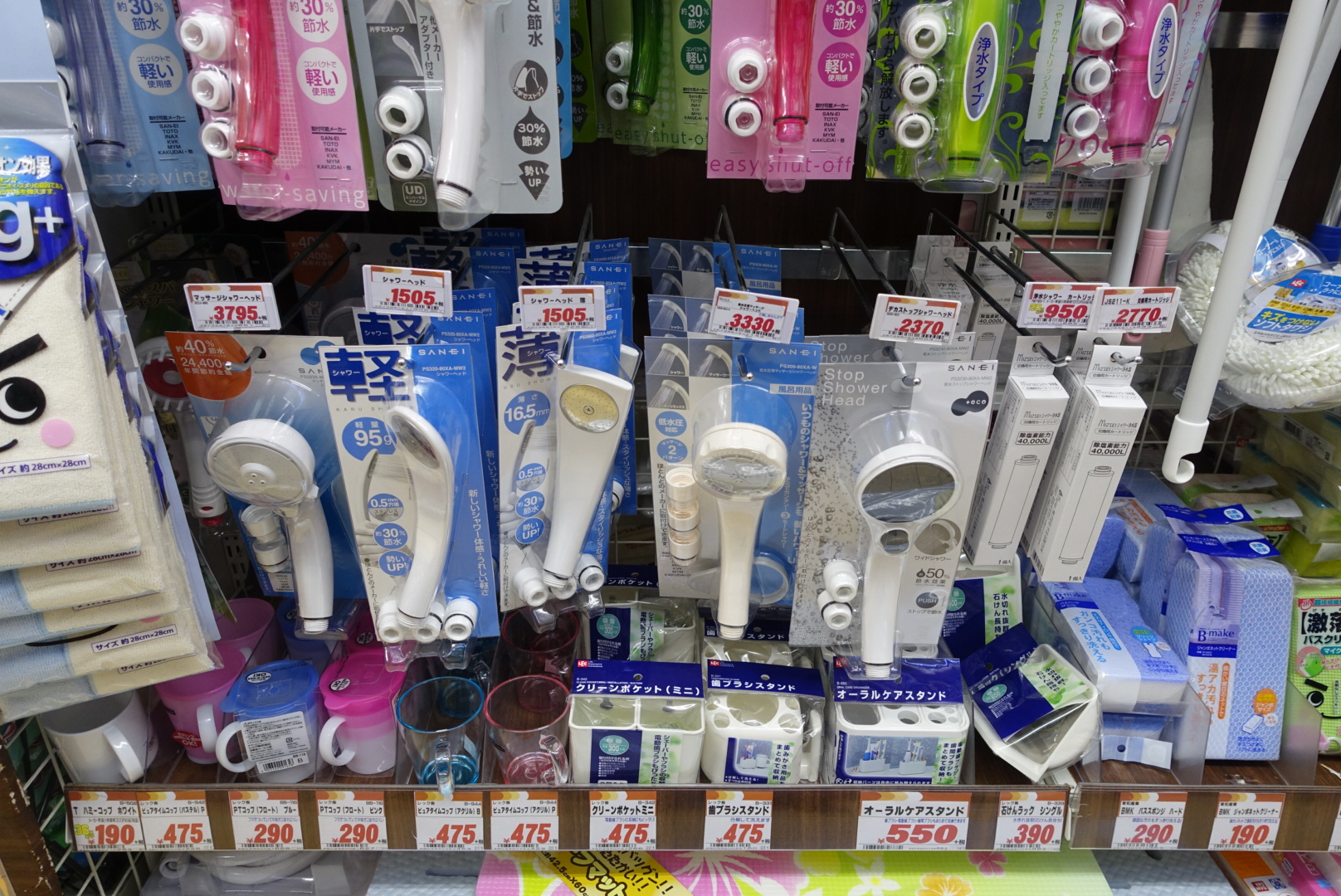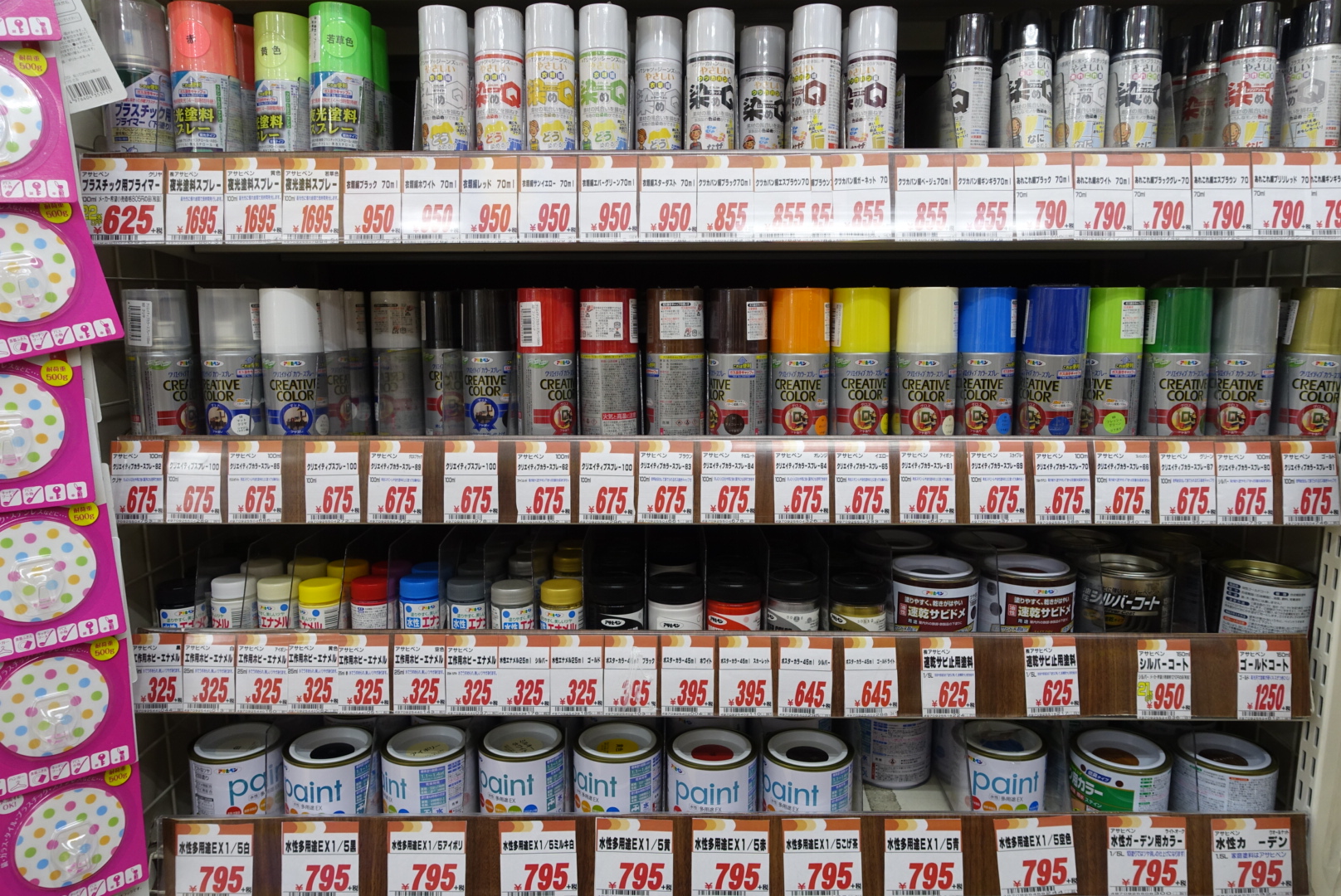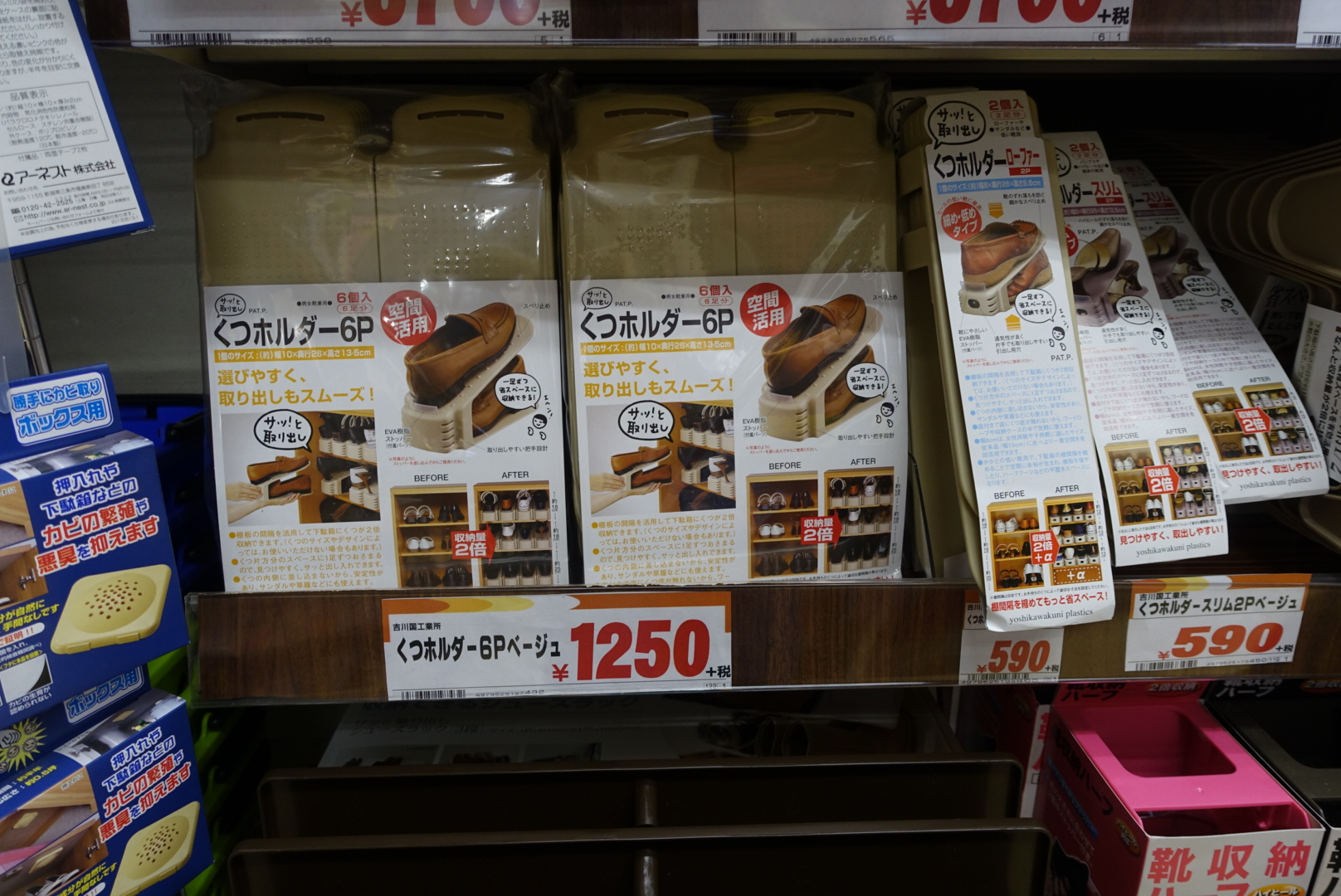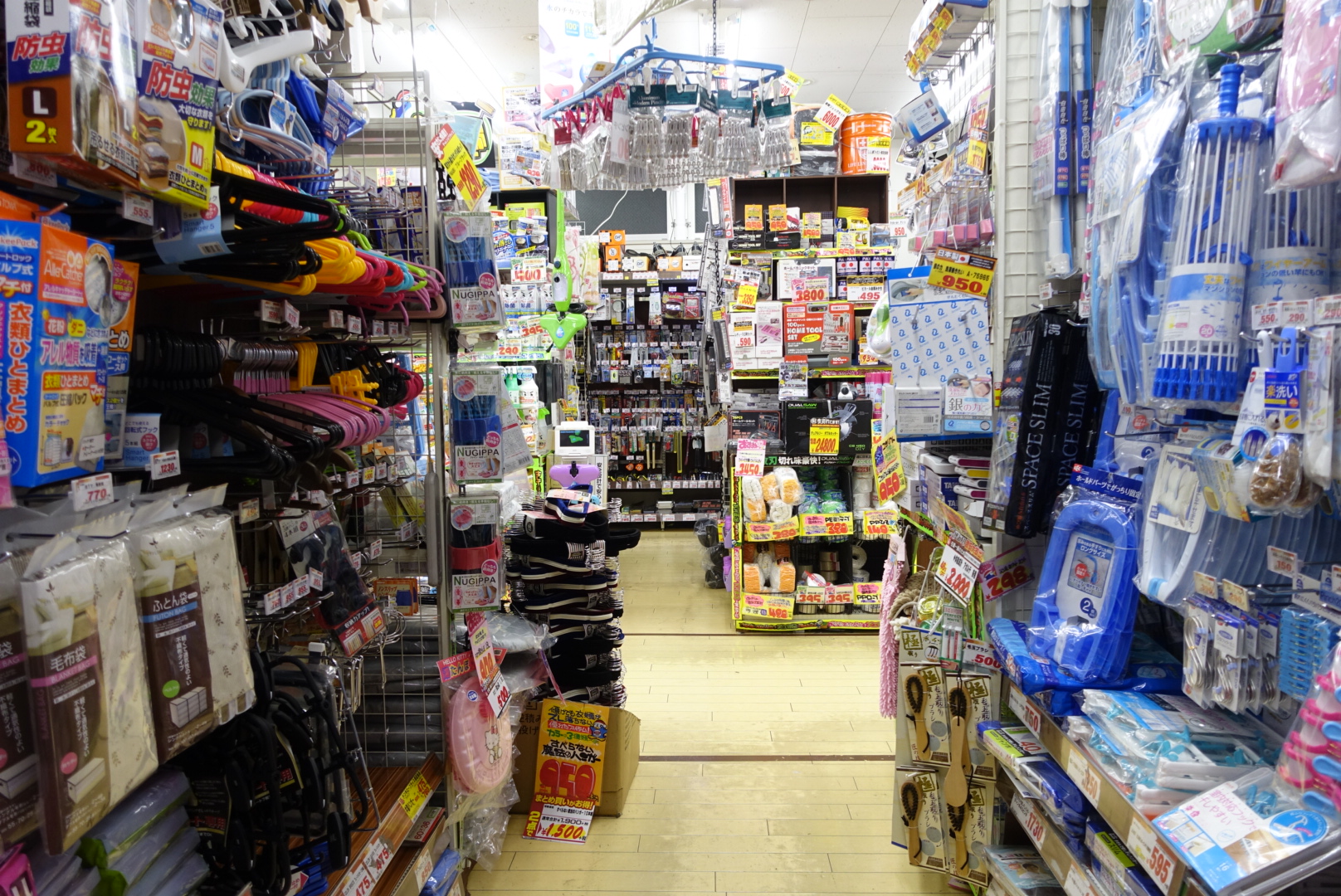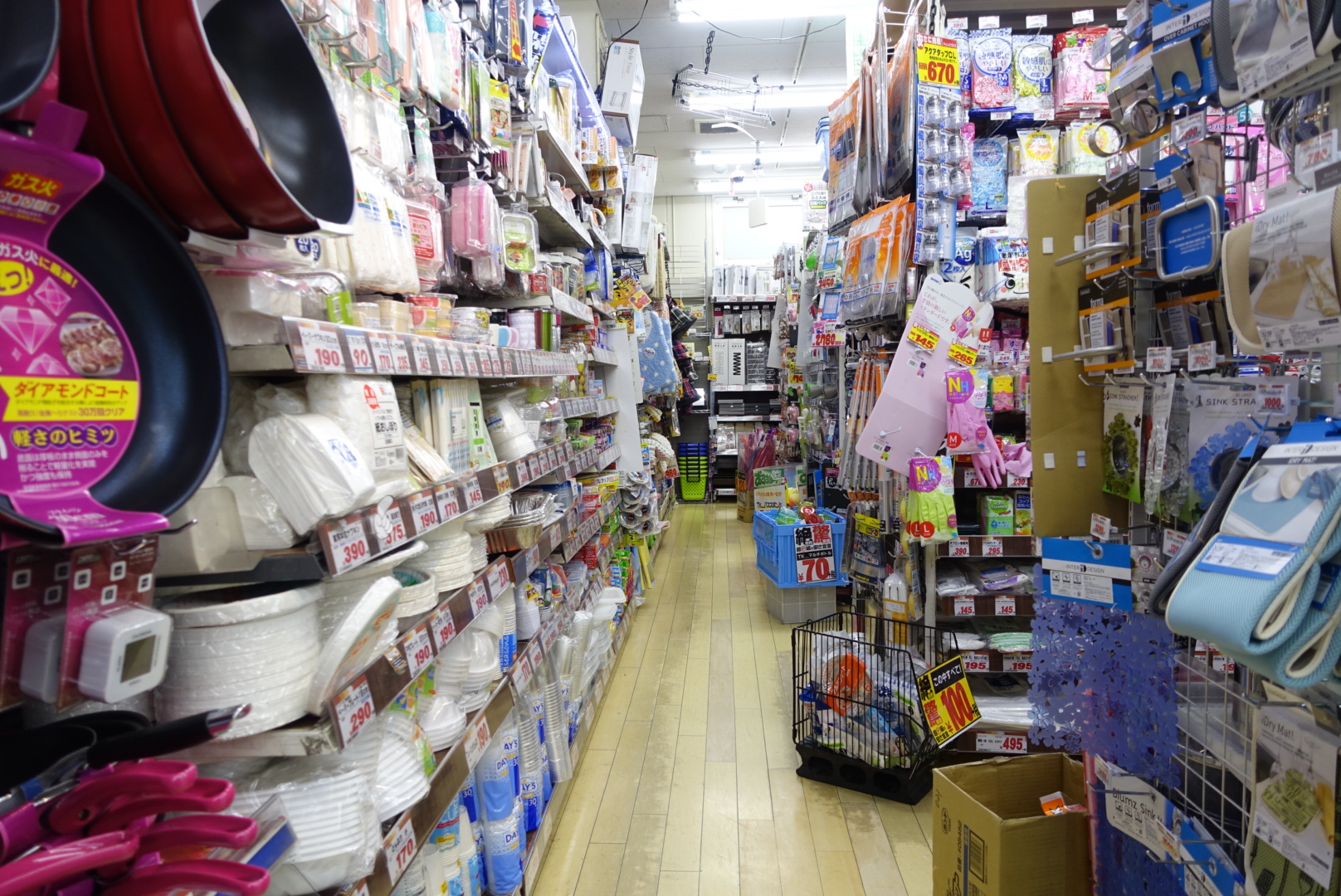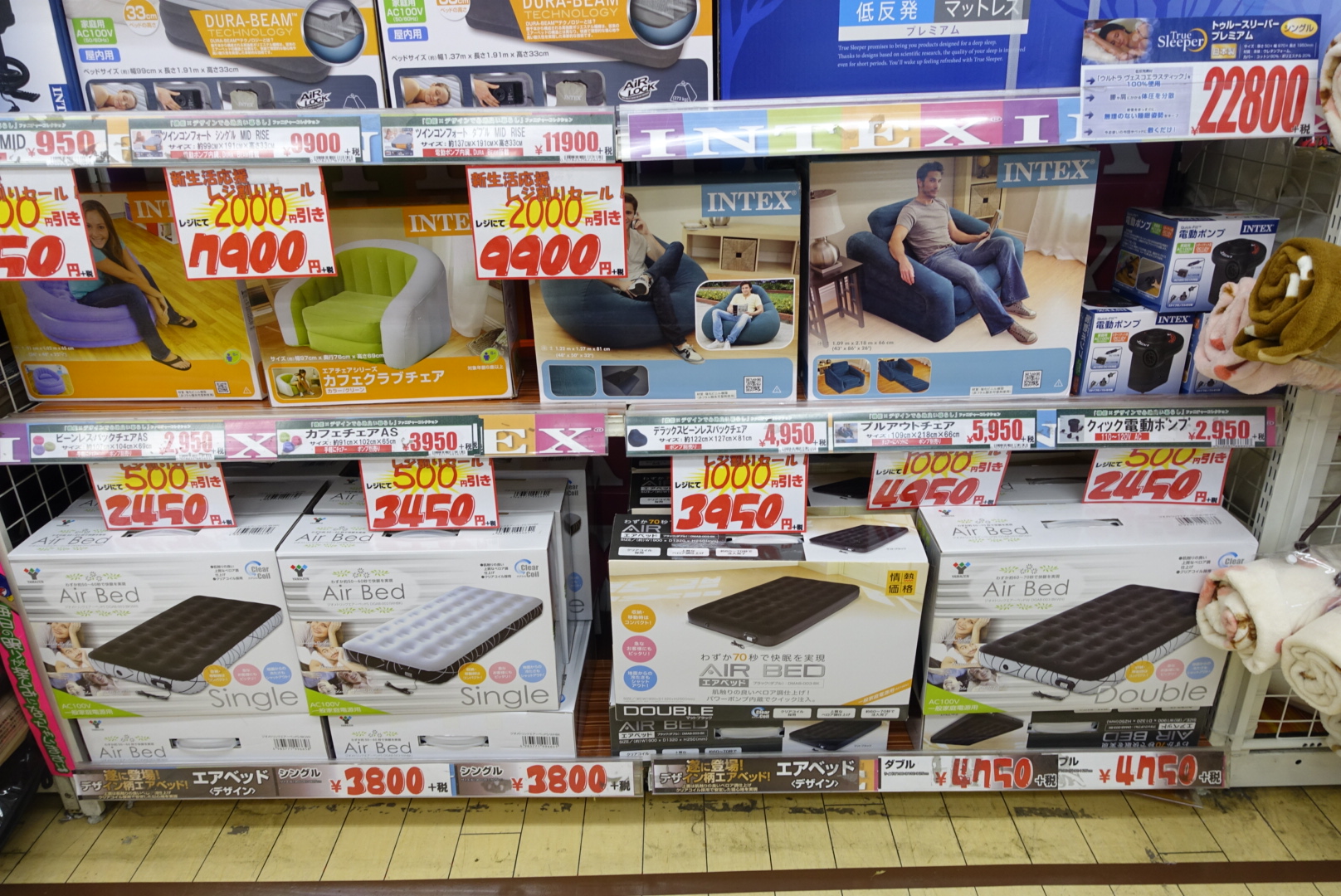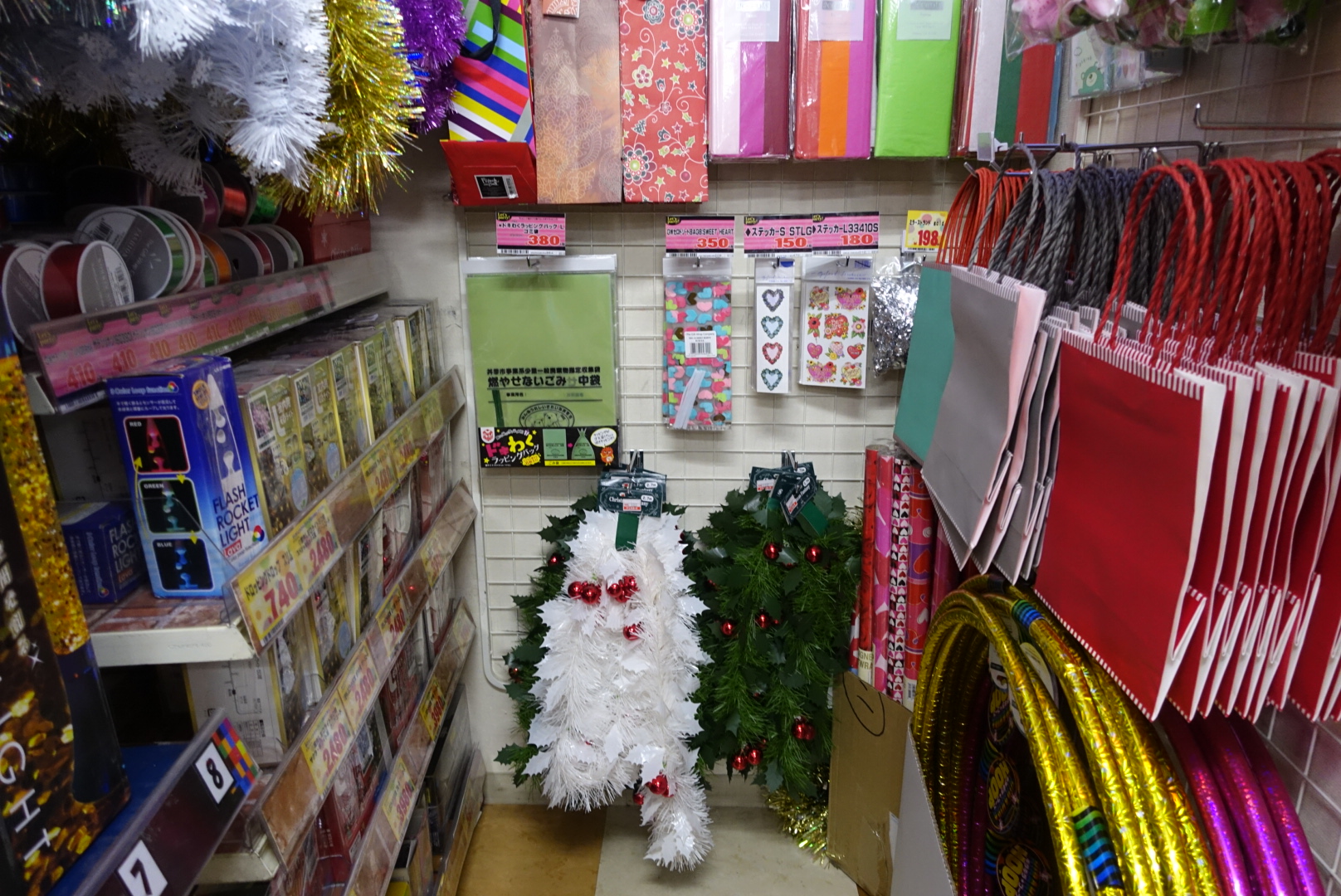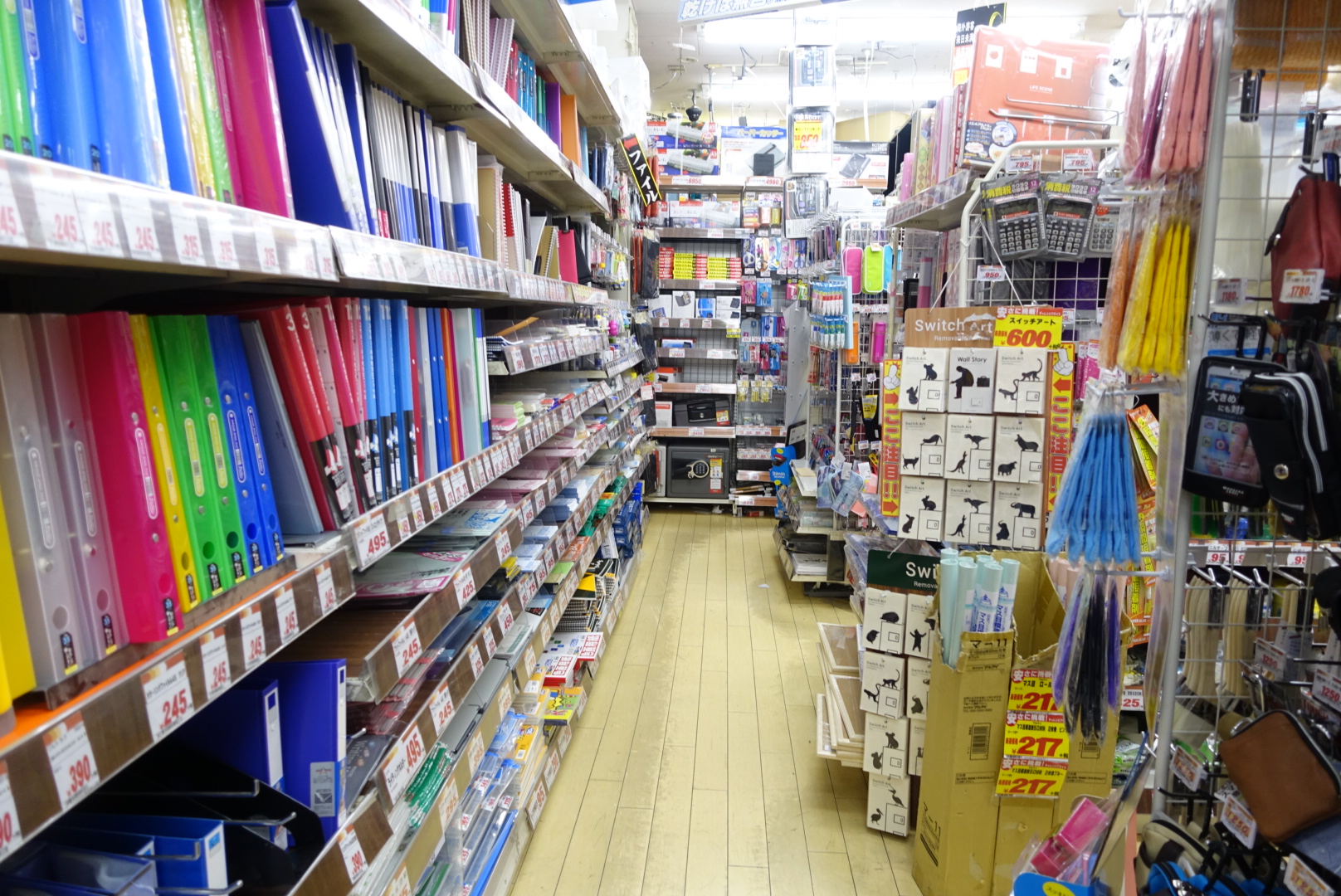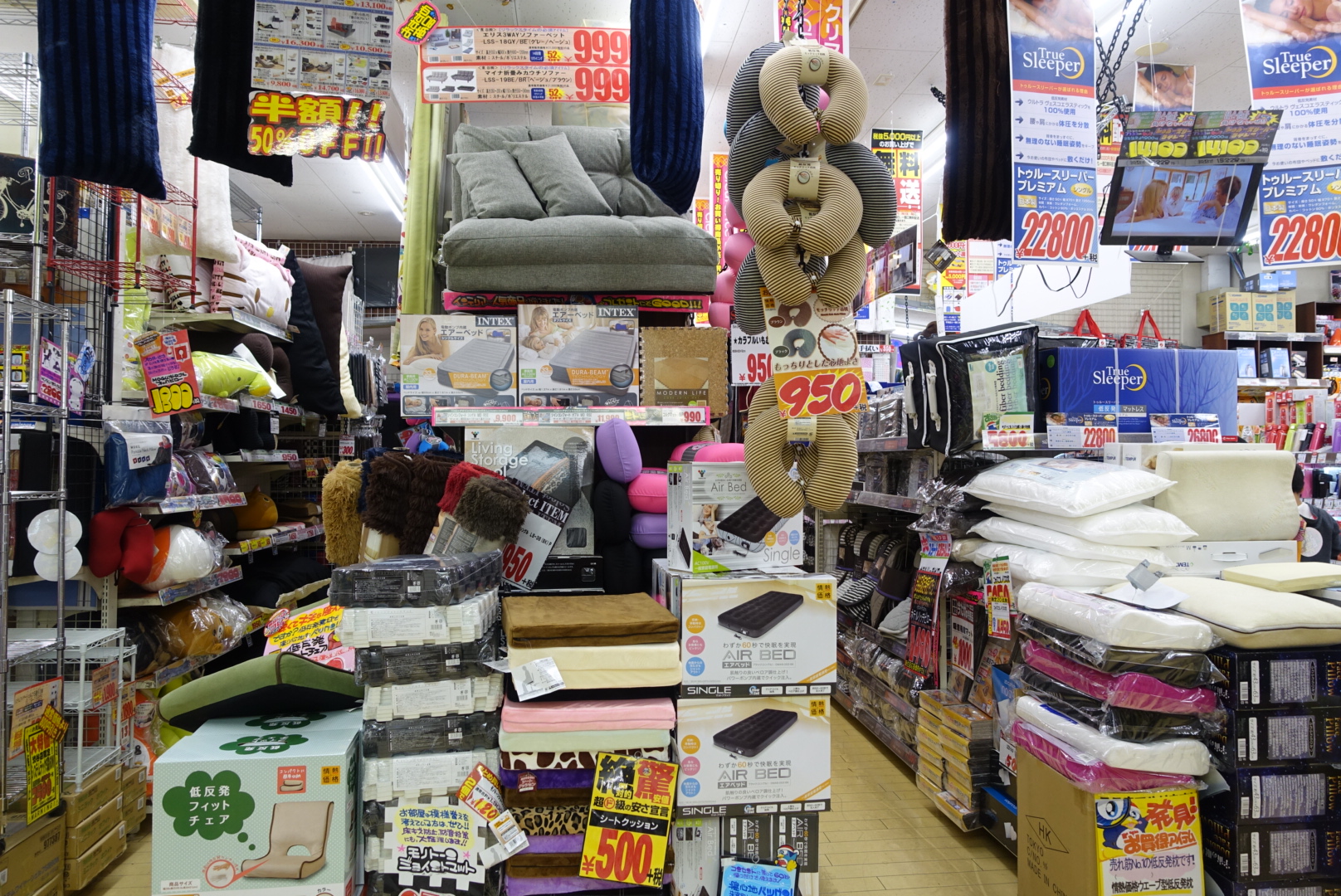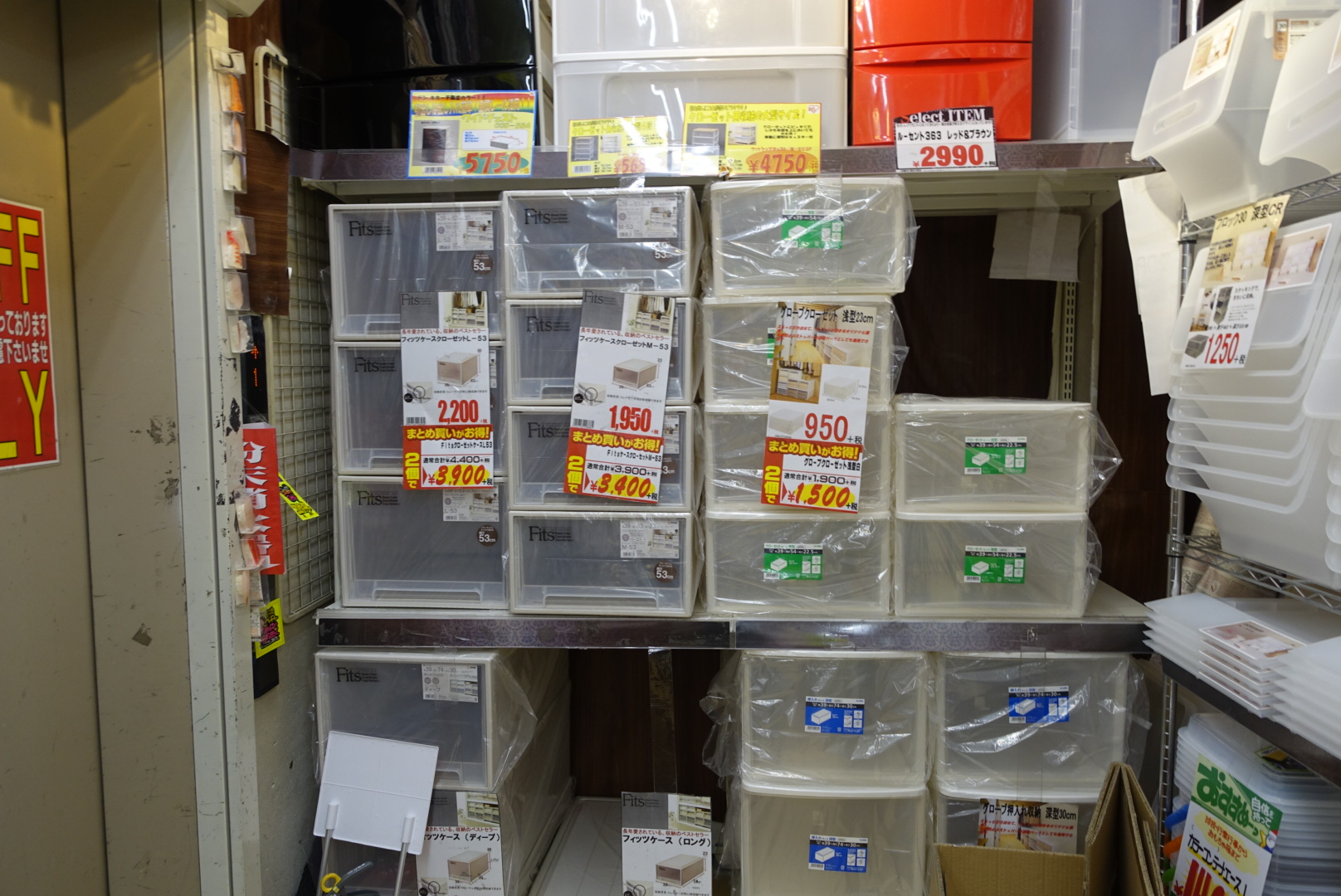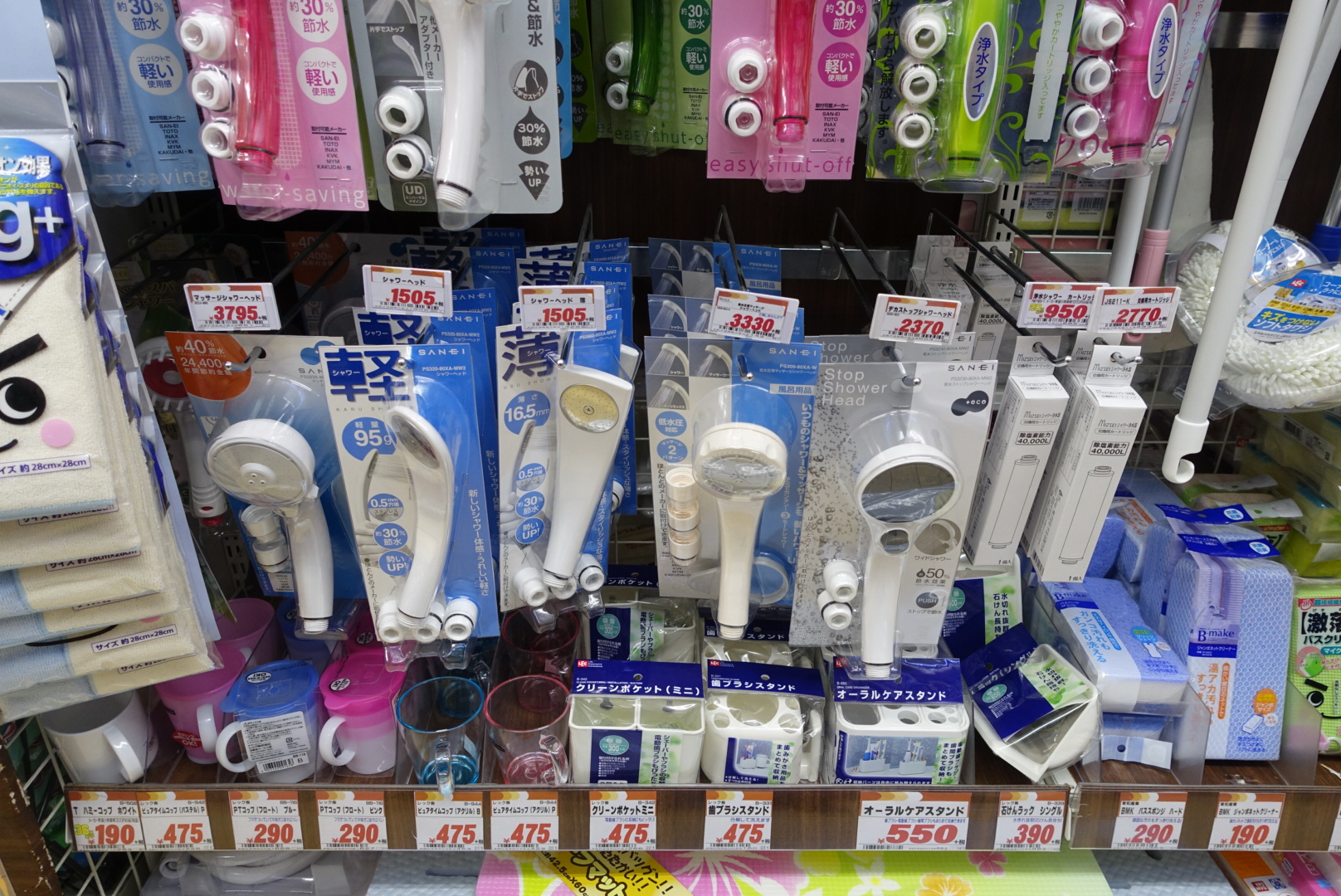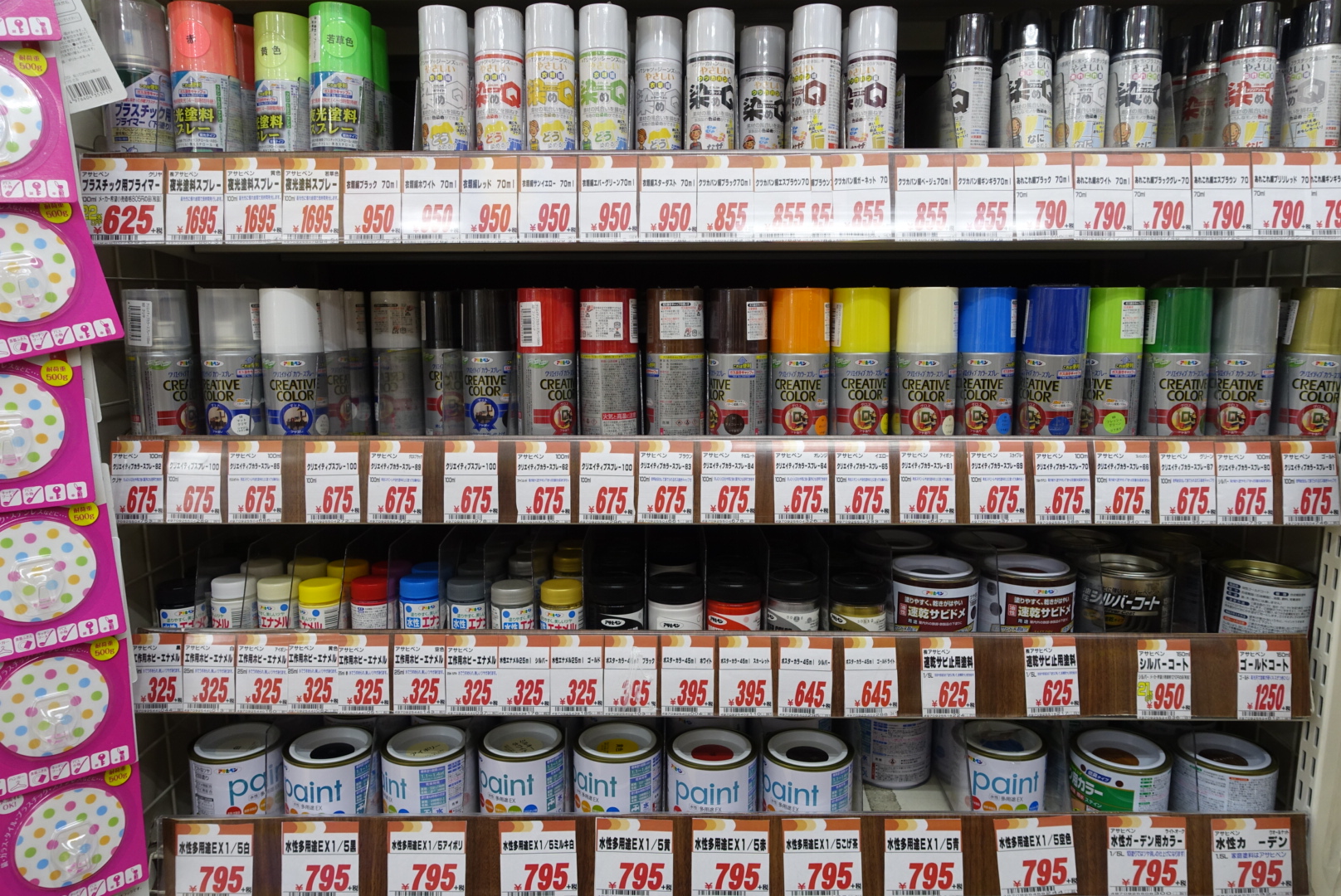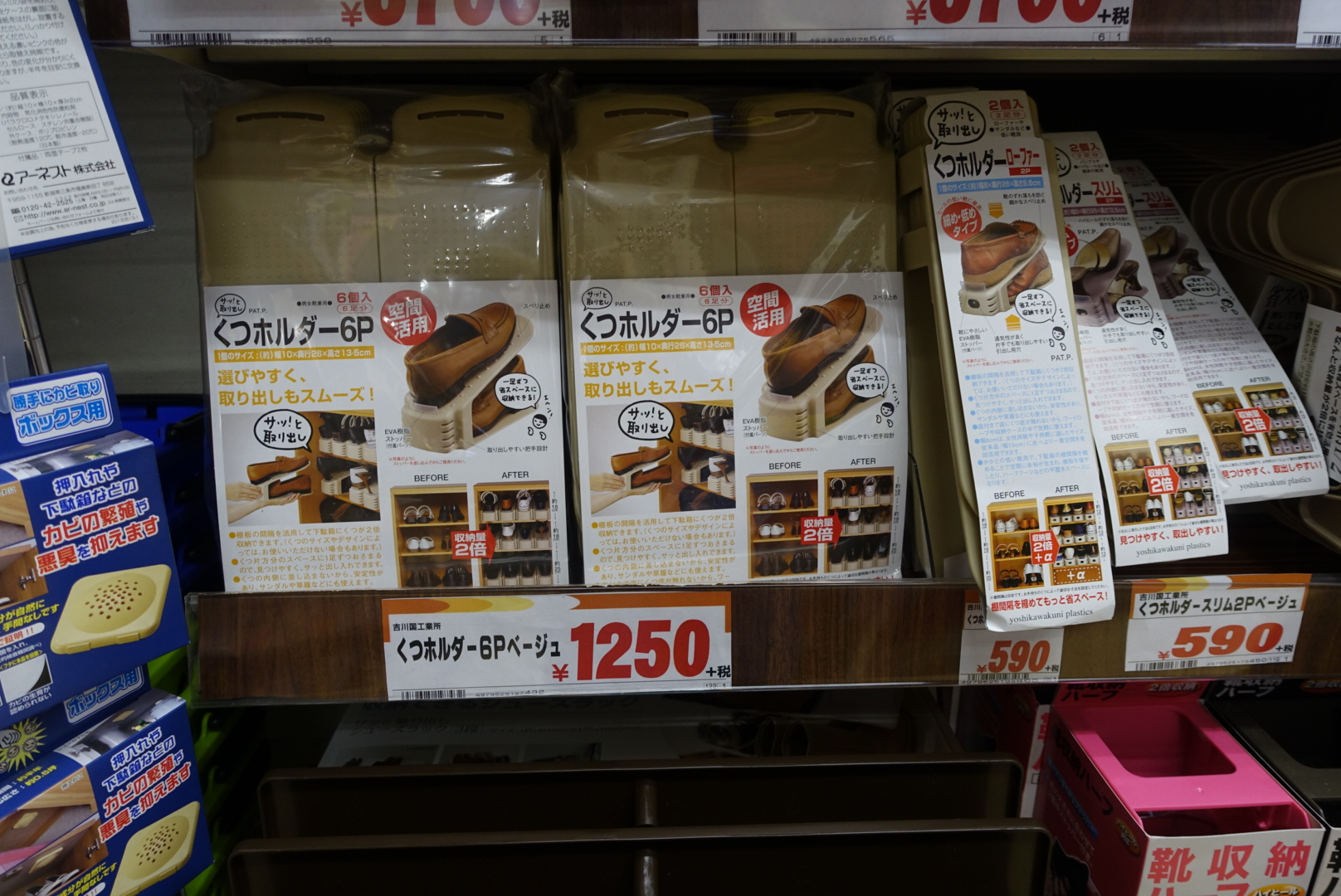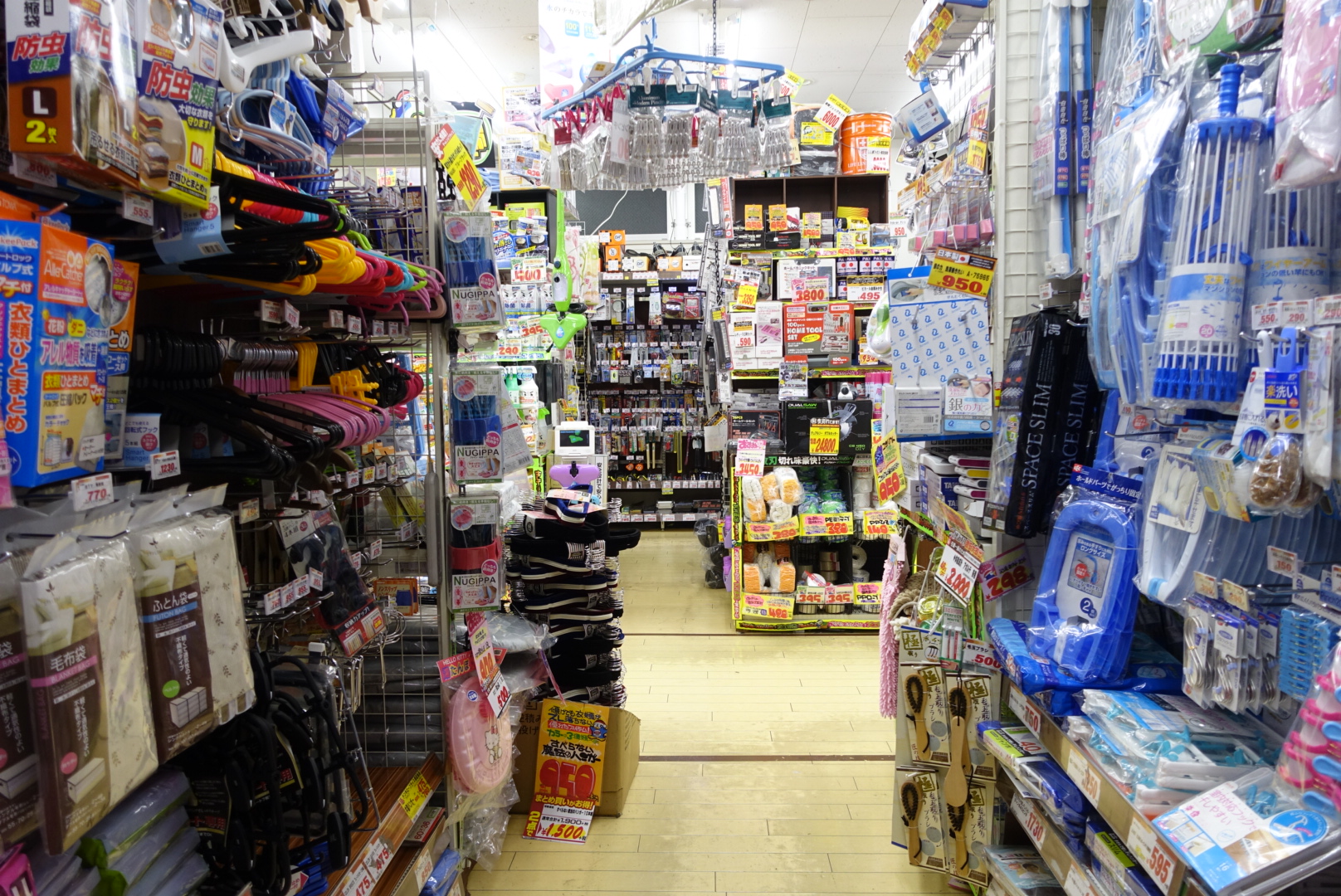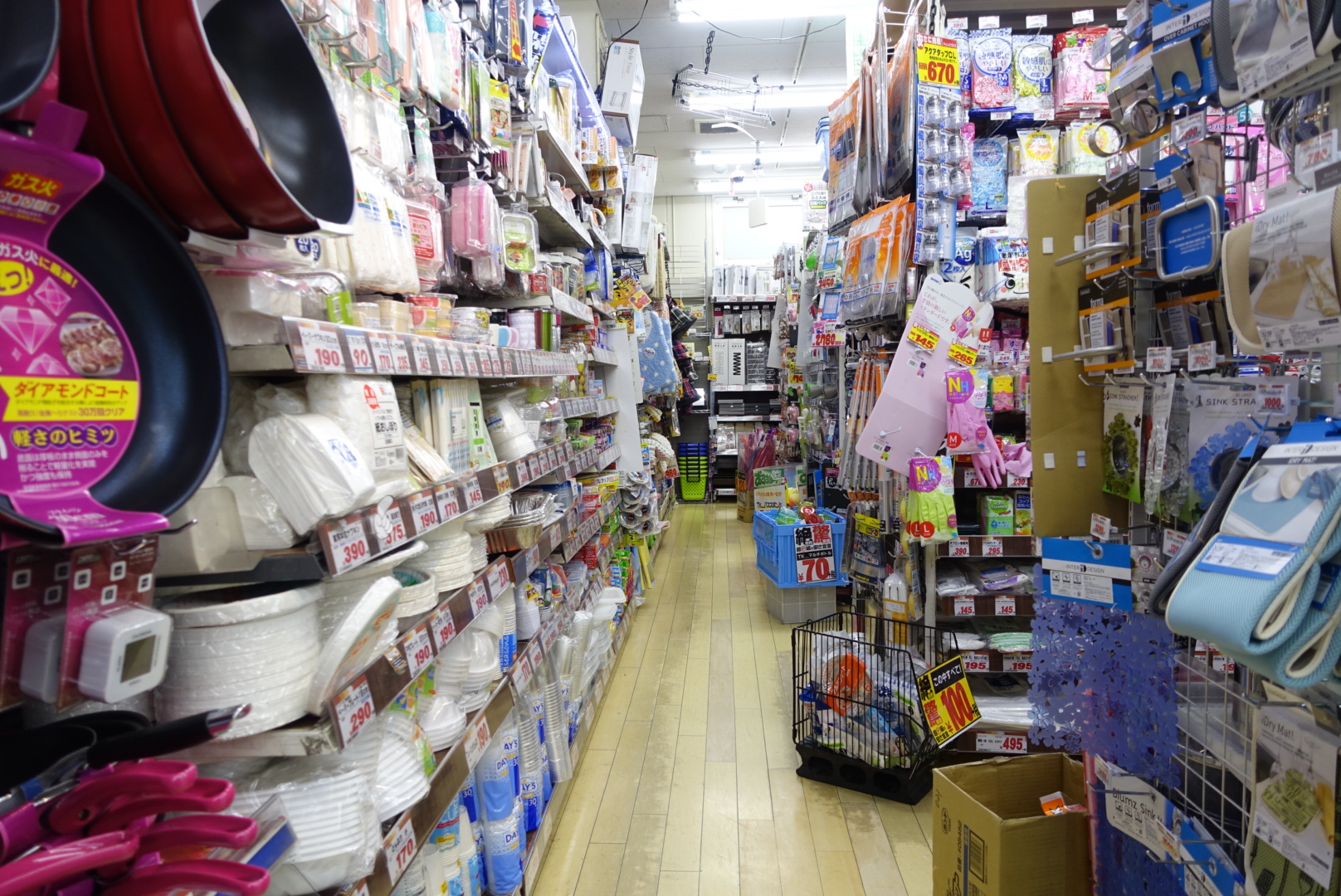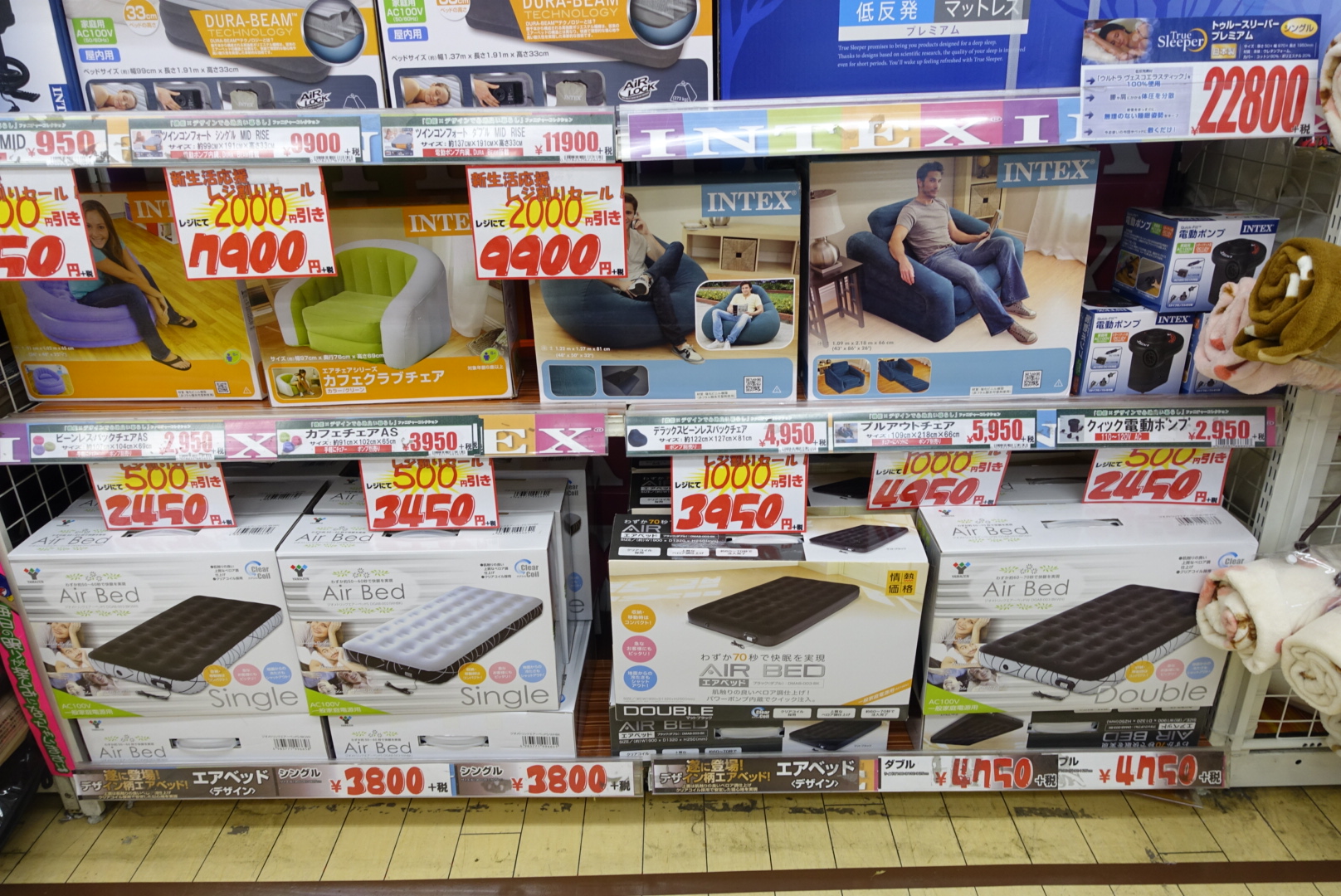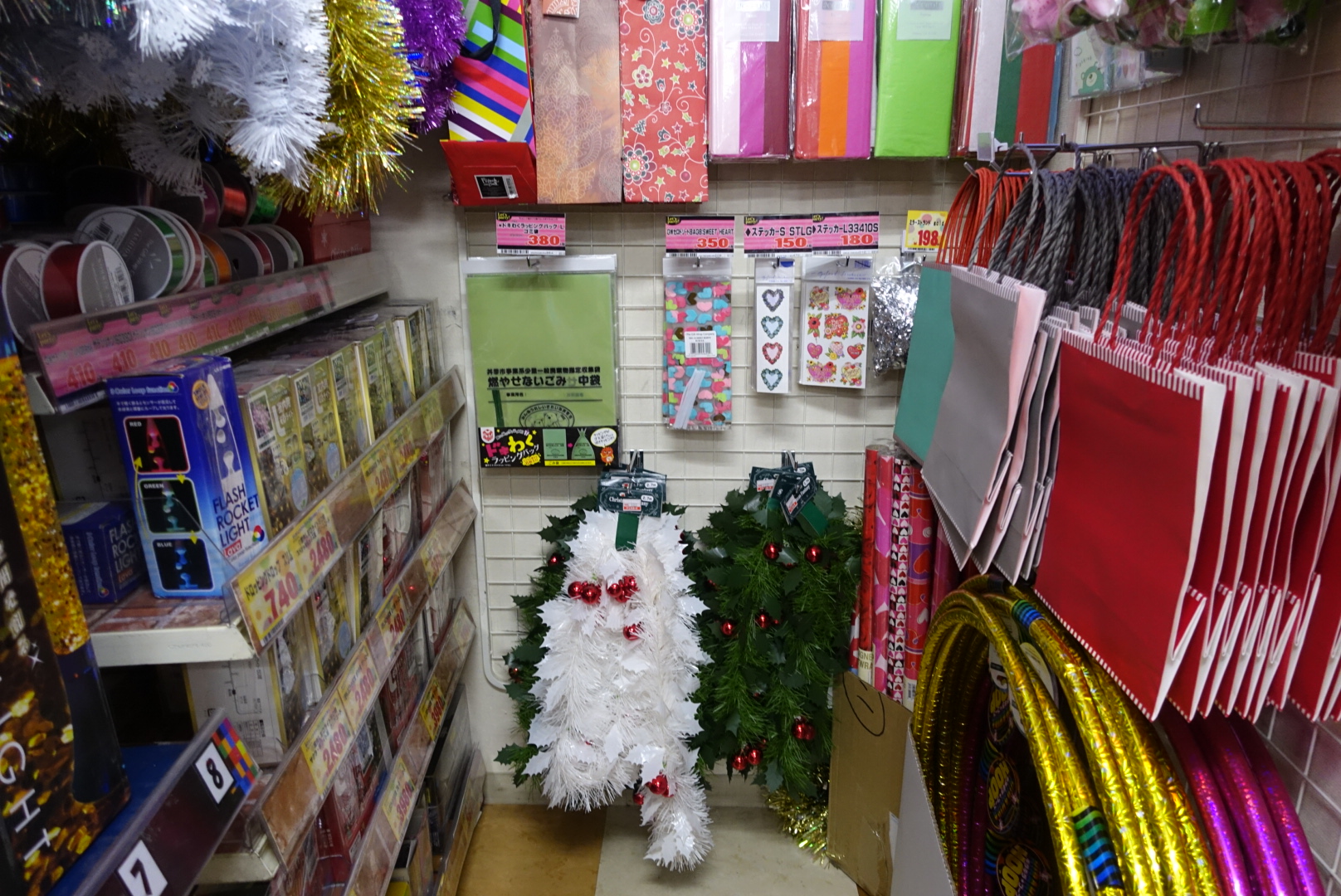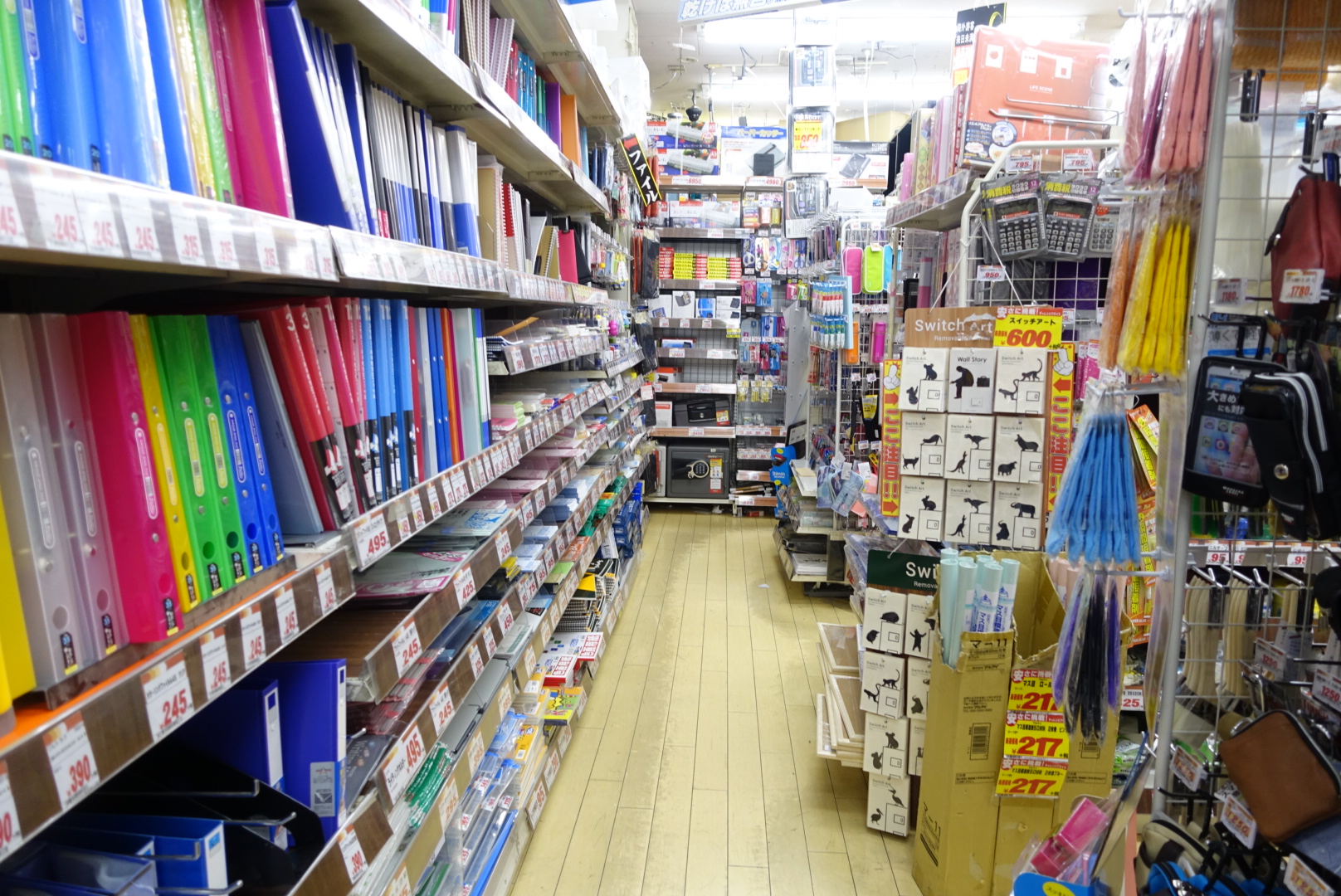 Pet food, phone accessories, bicycles, sports/fitness items, protein shakes, slimming belts, etc.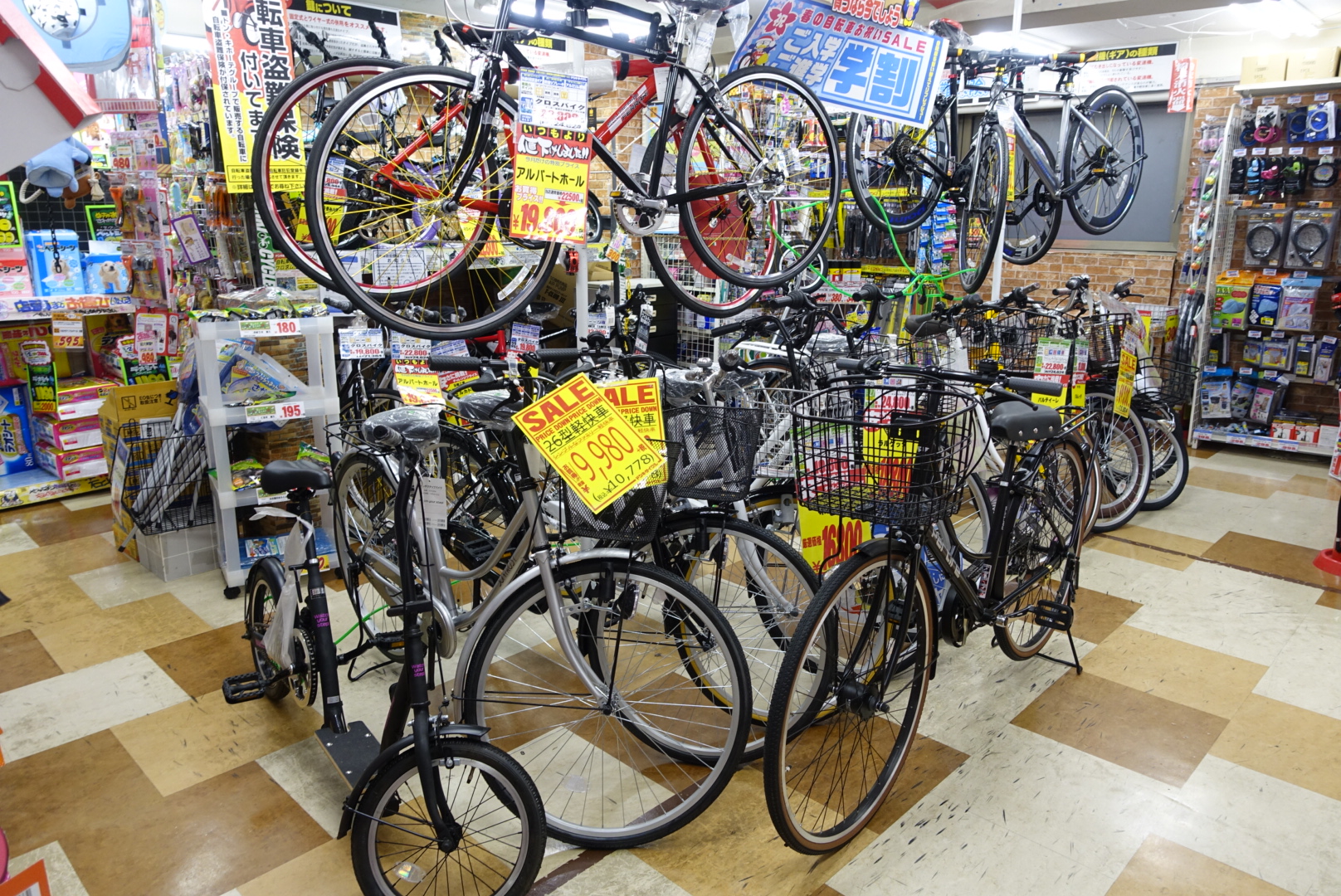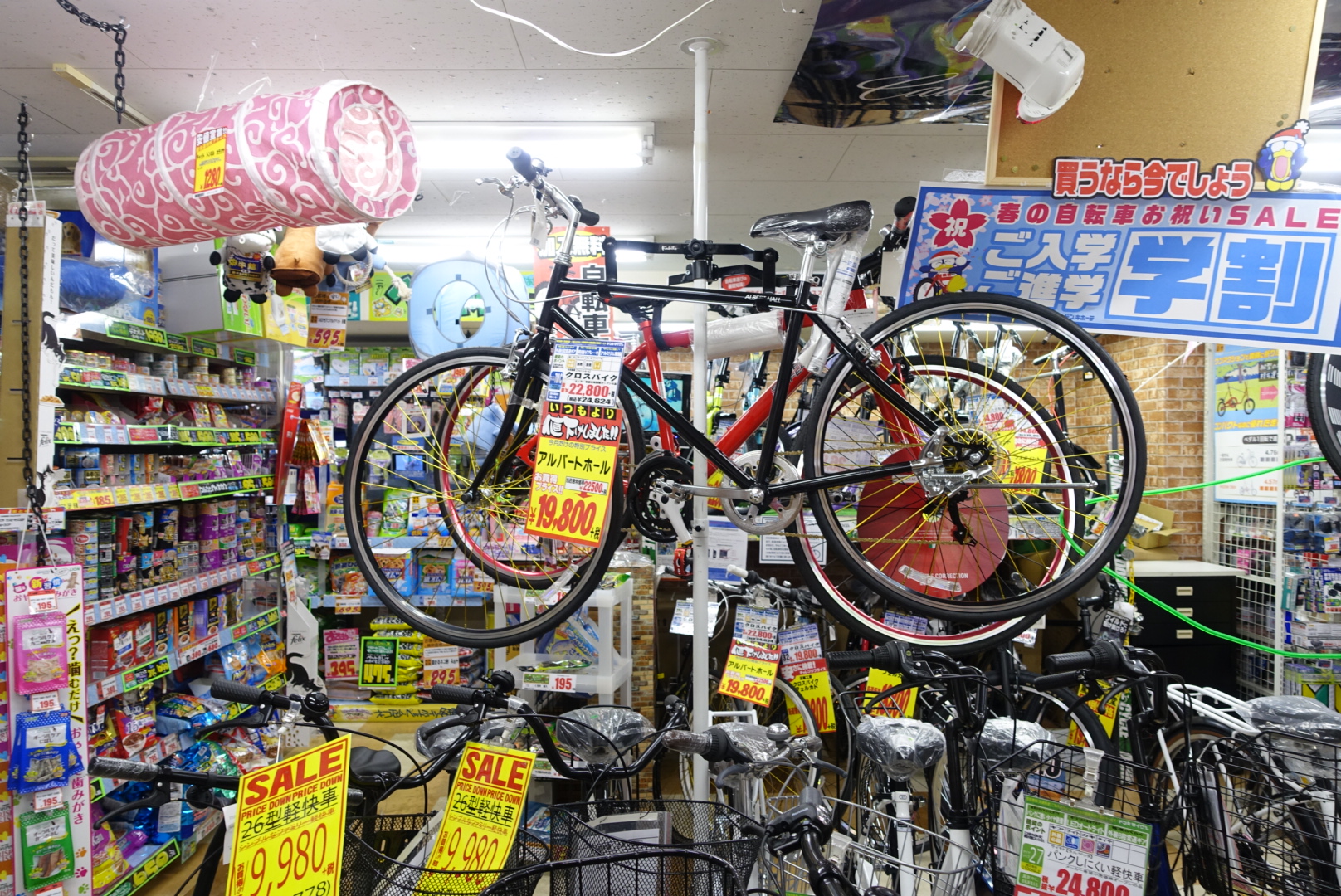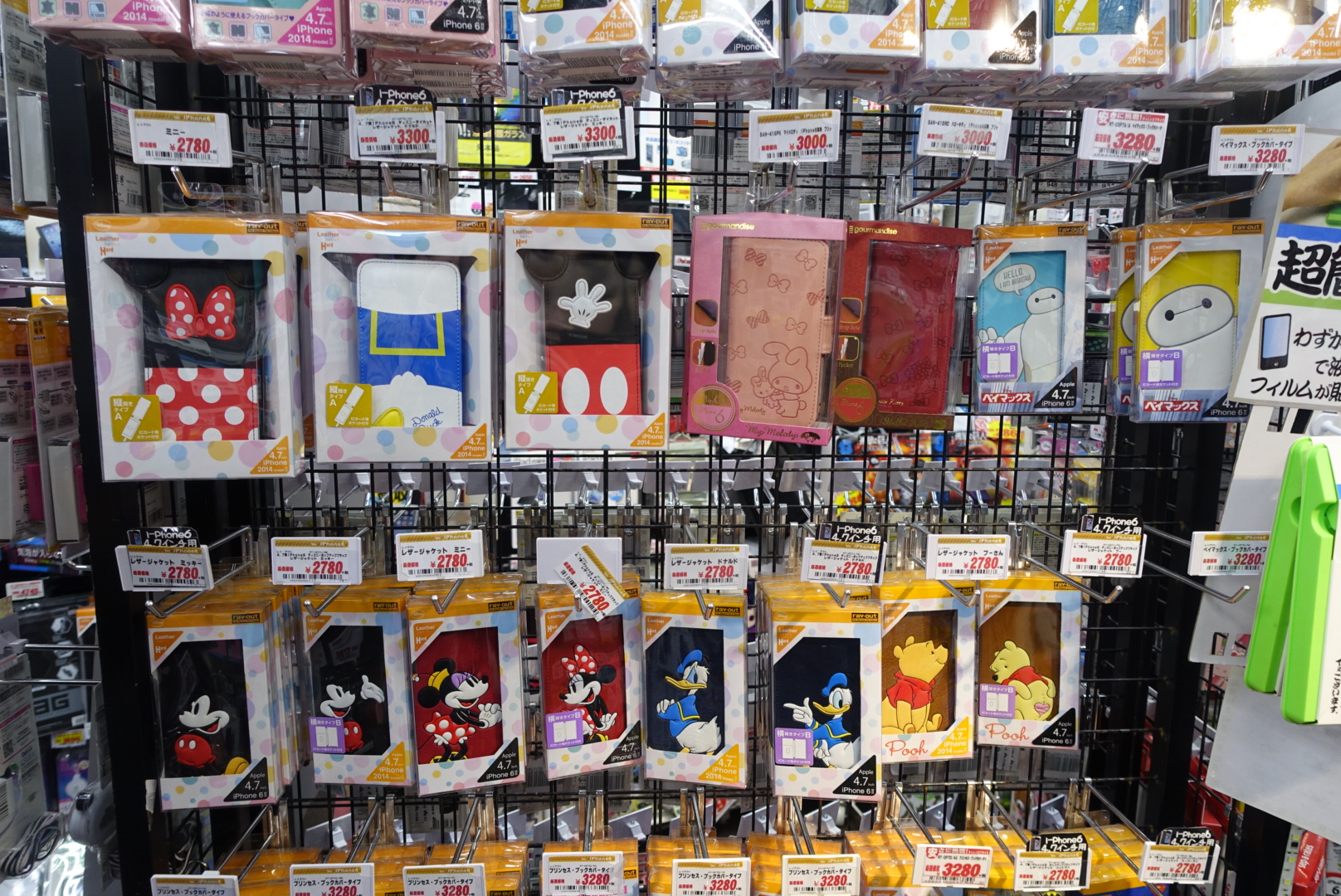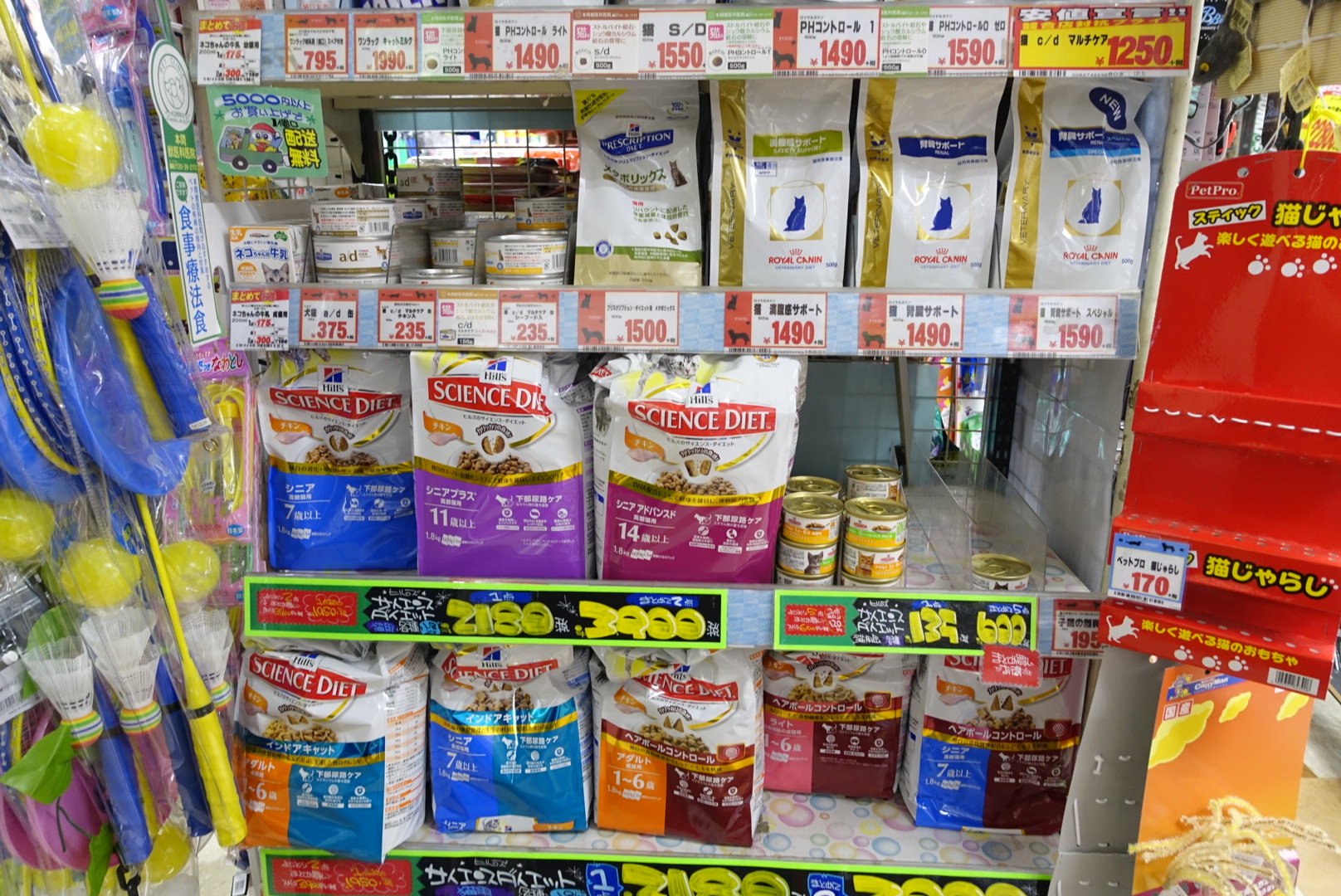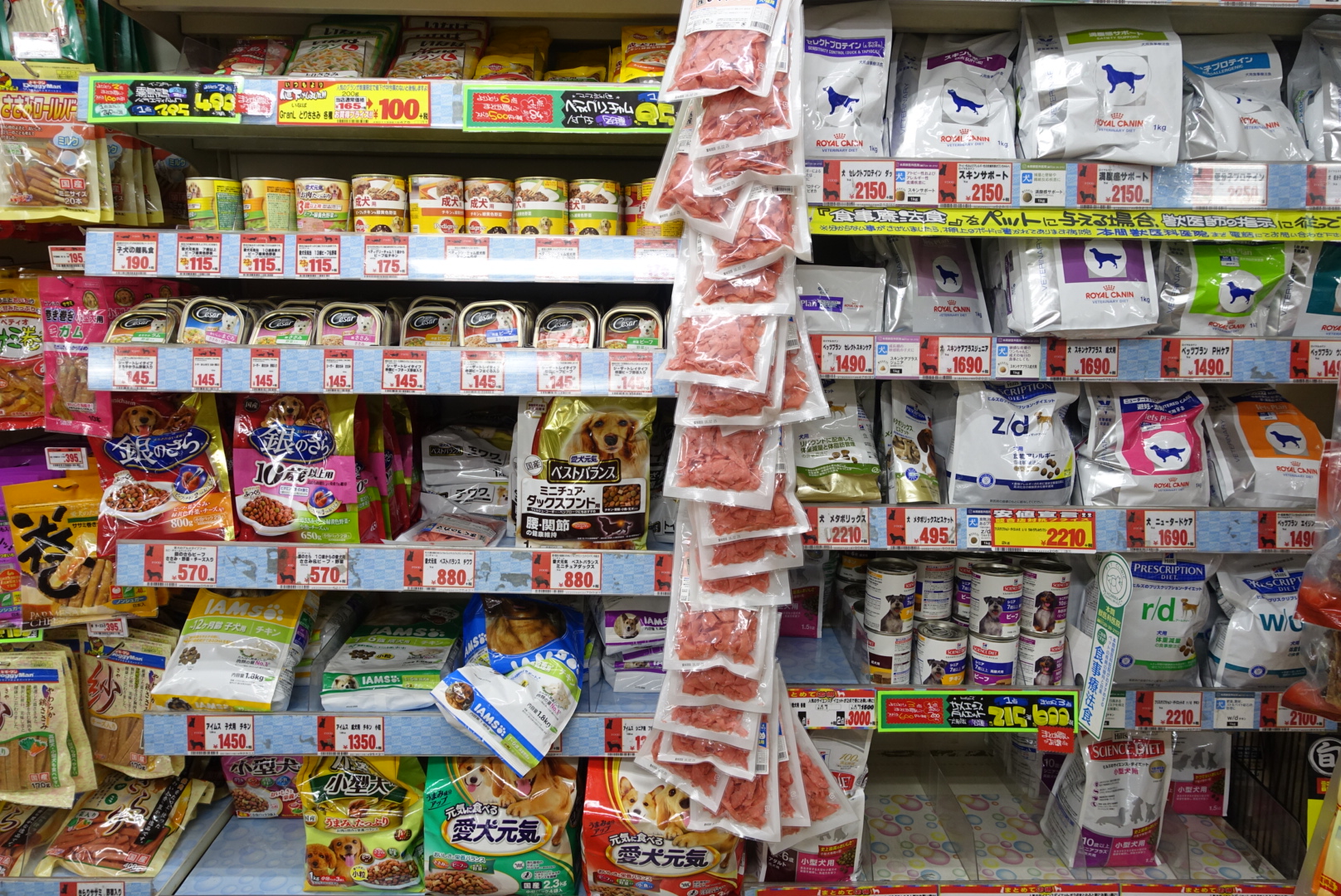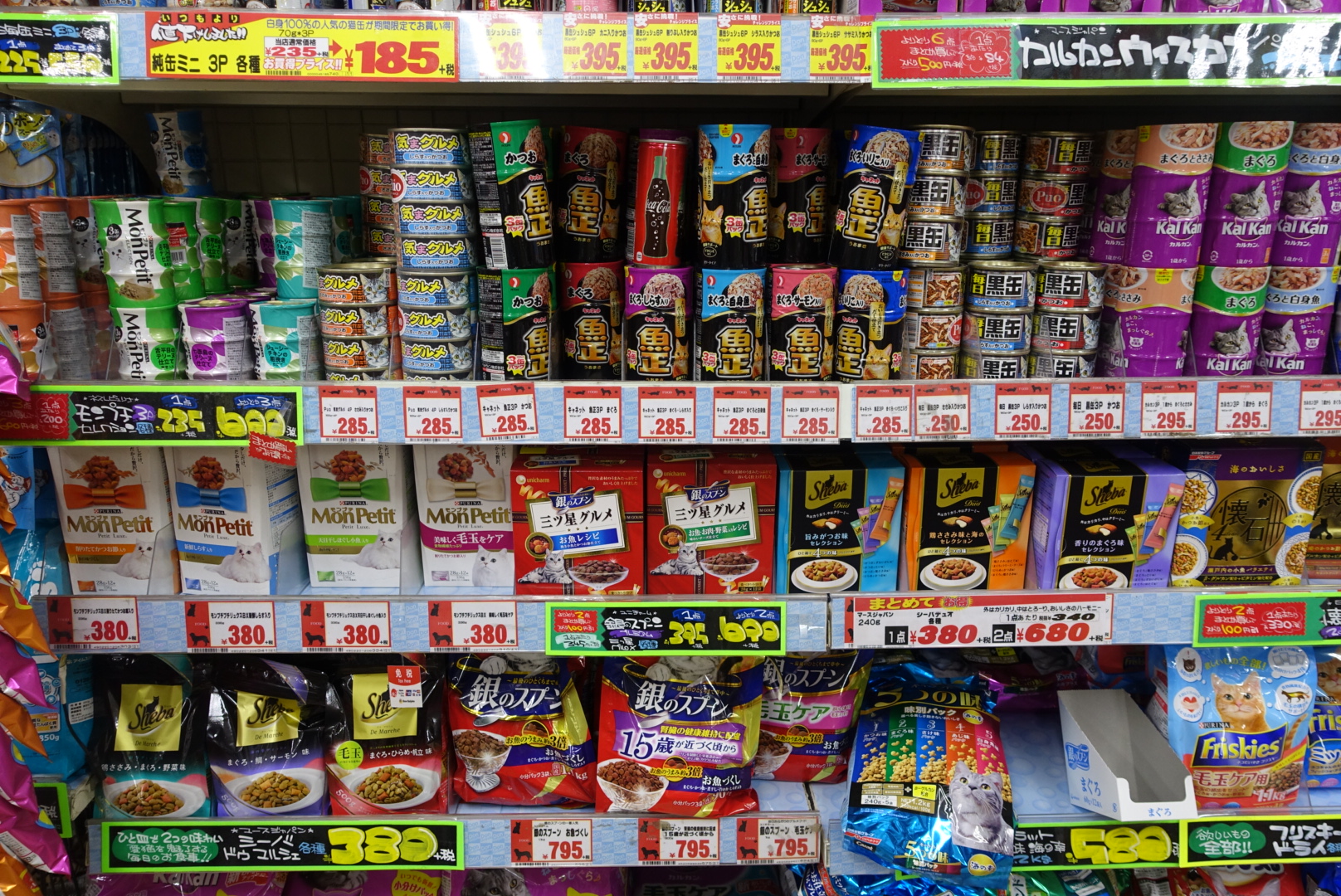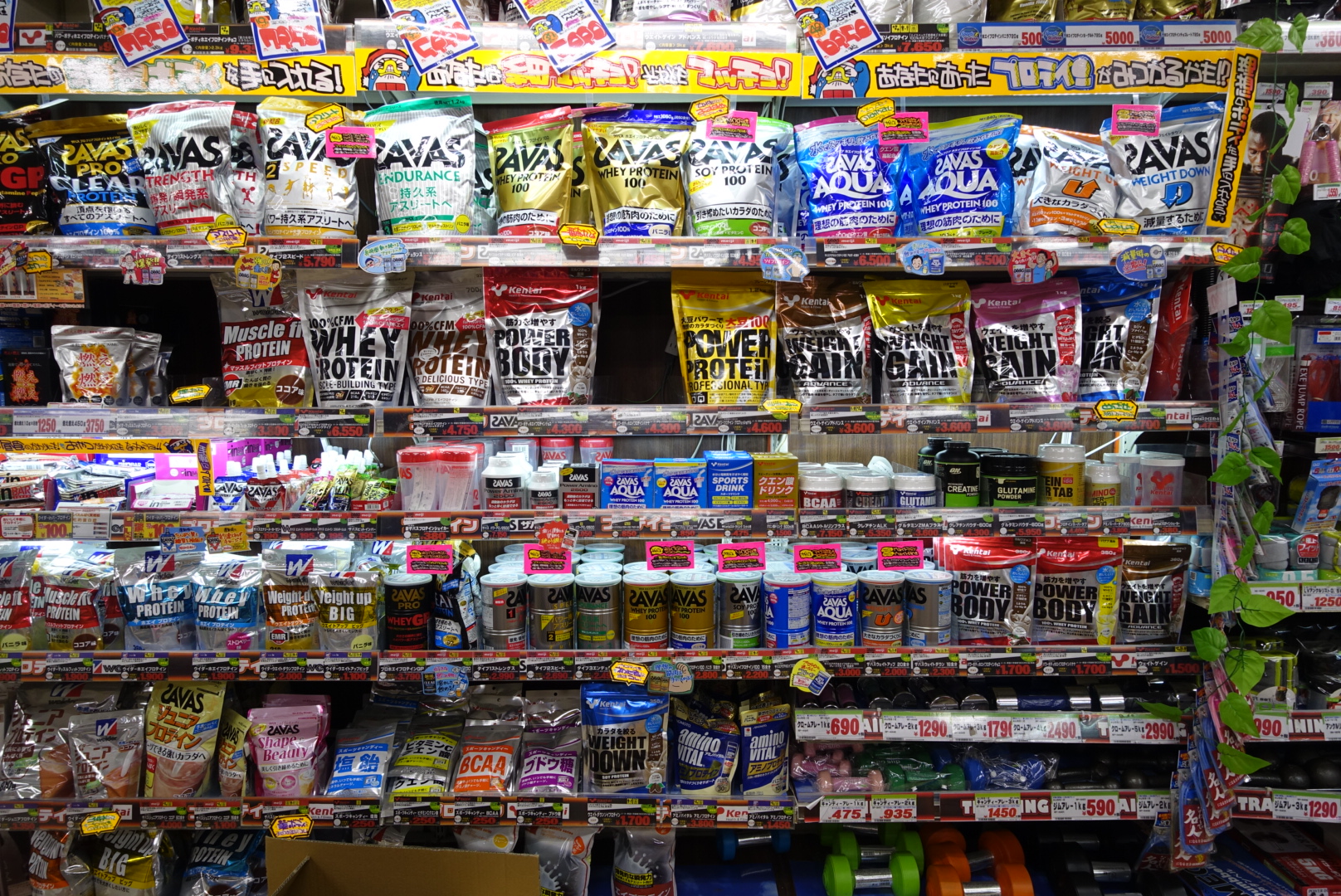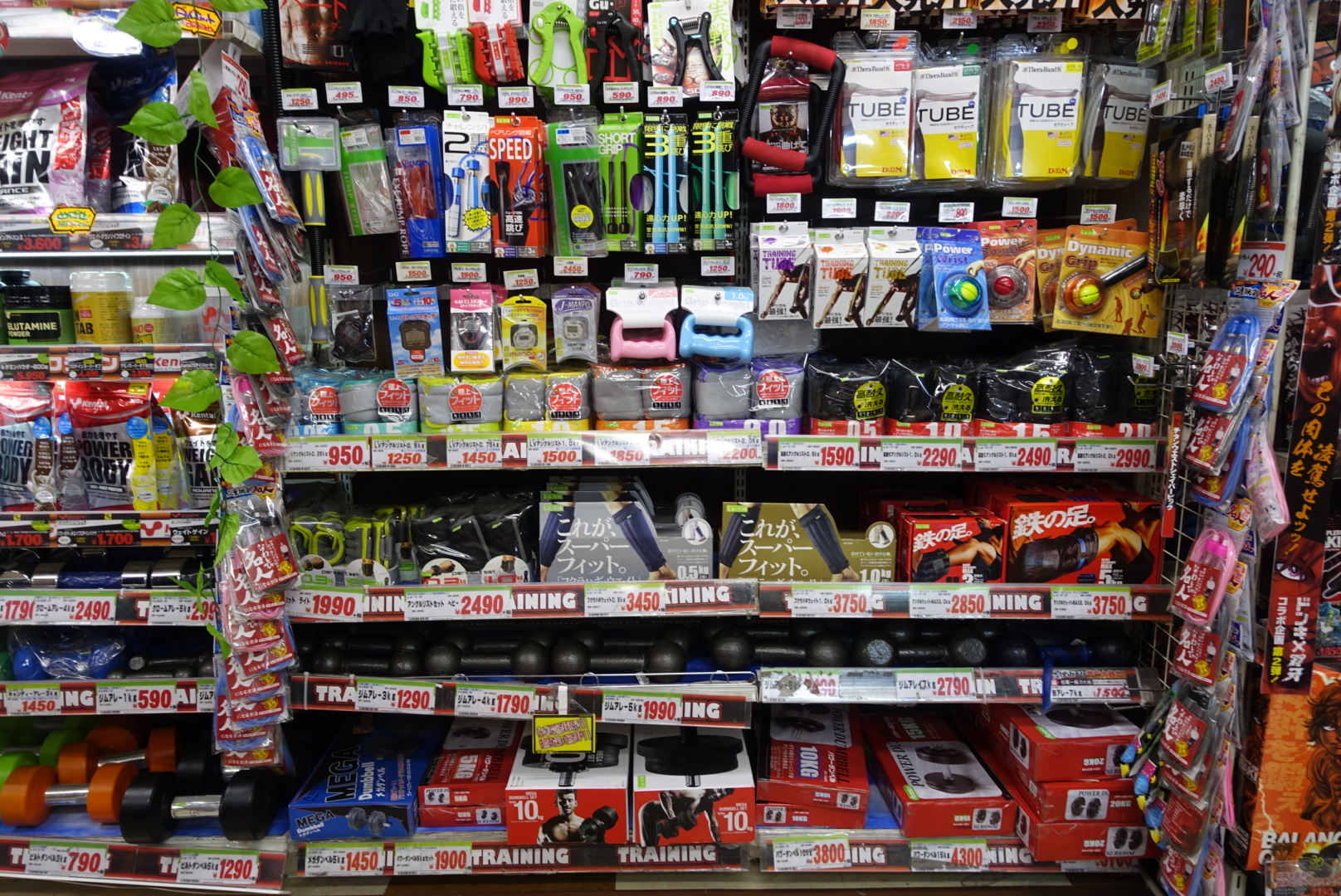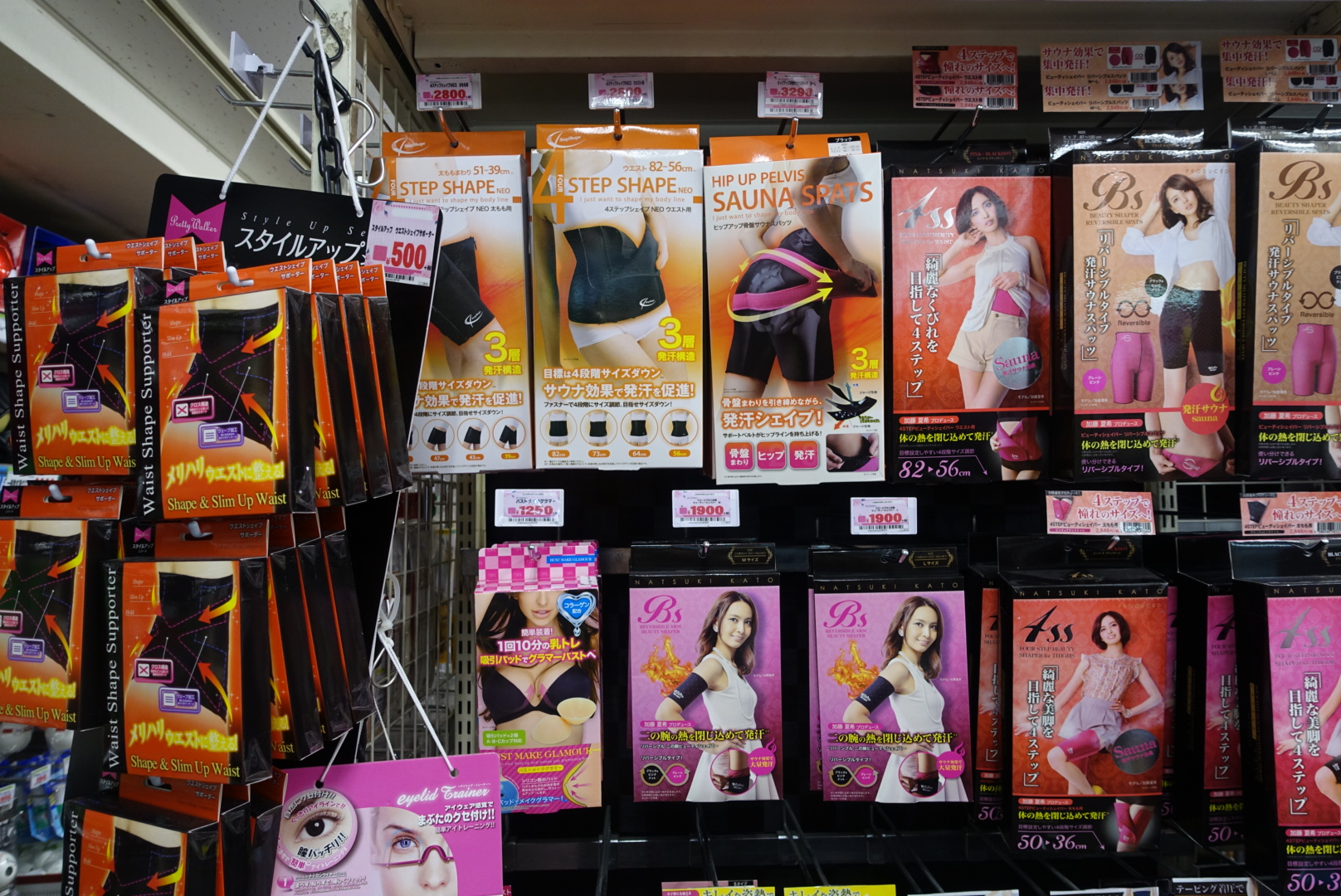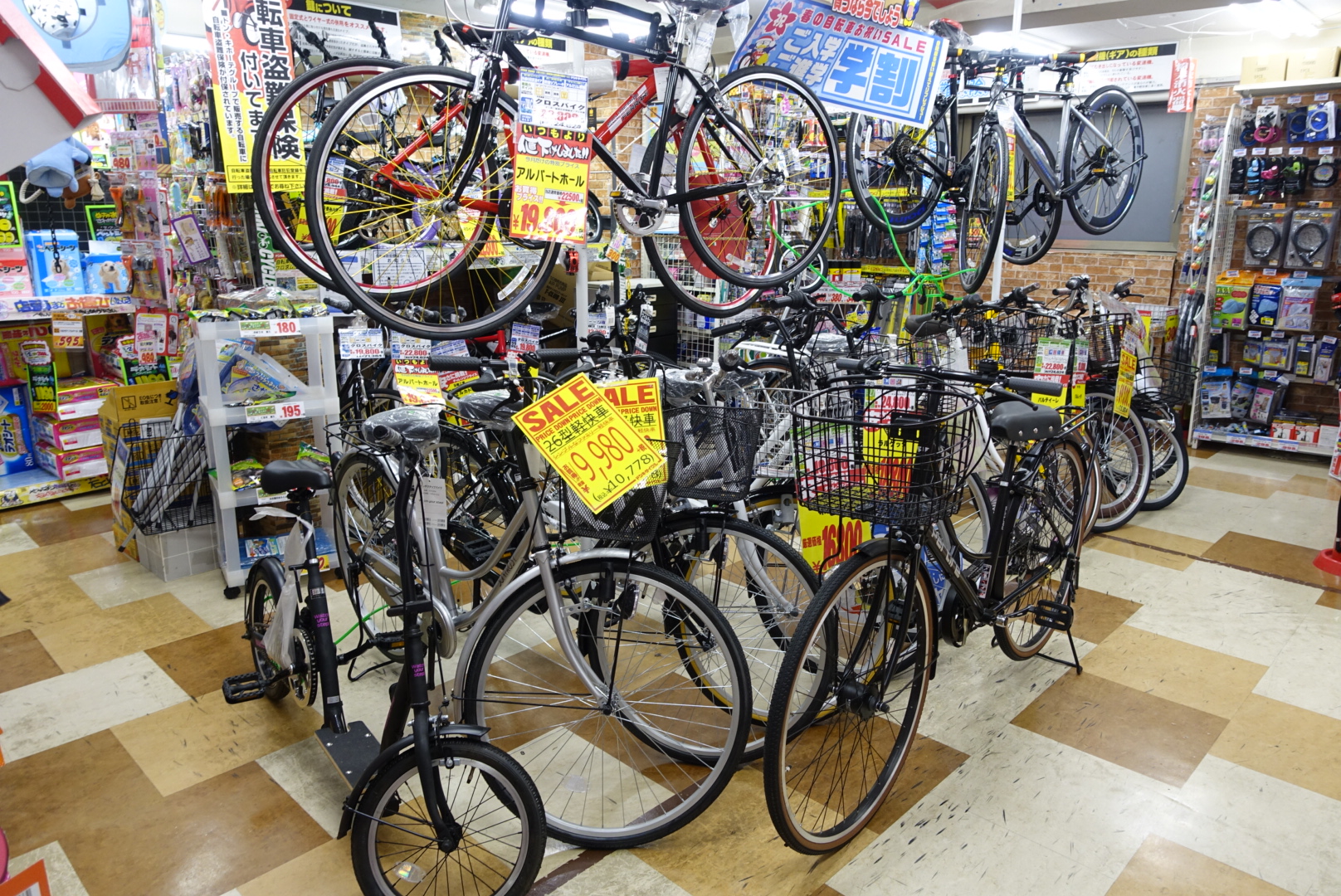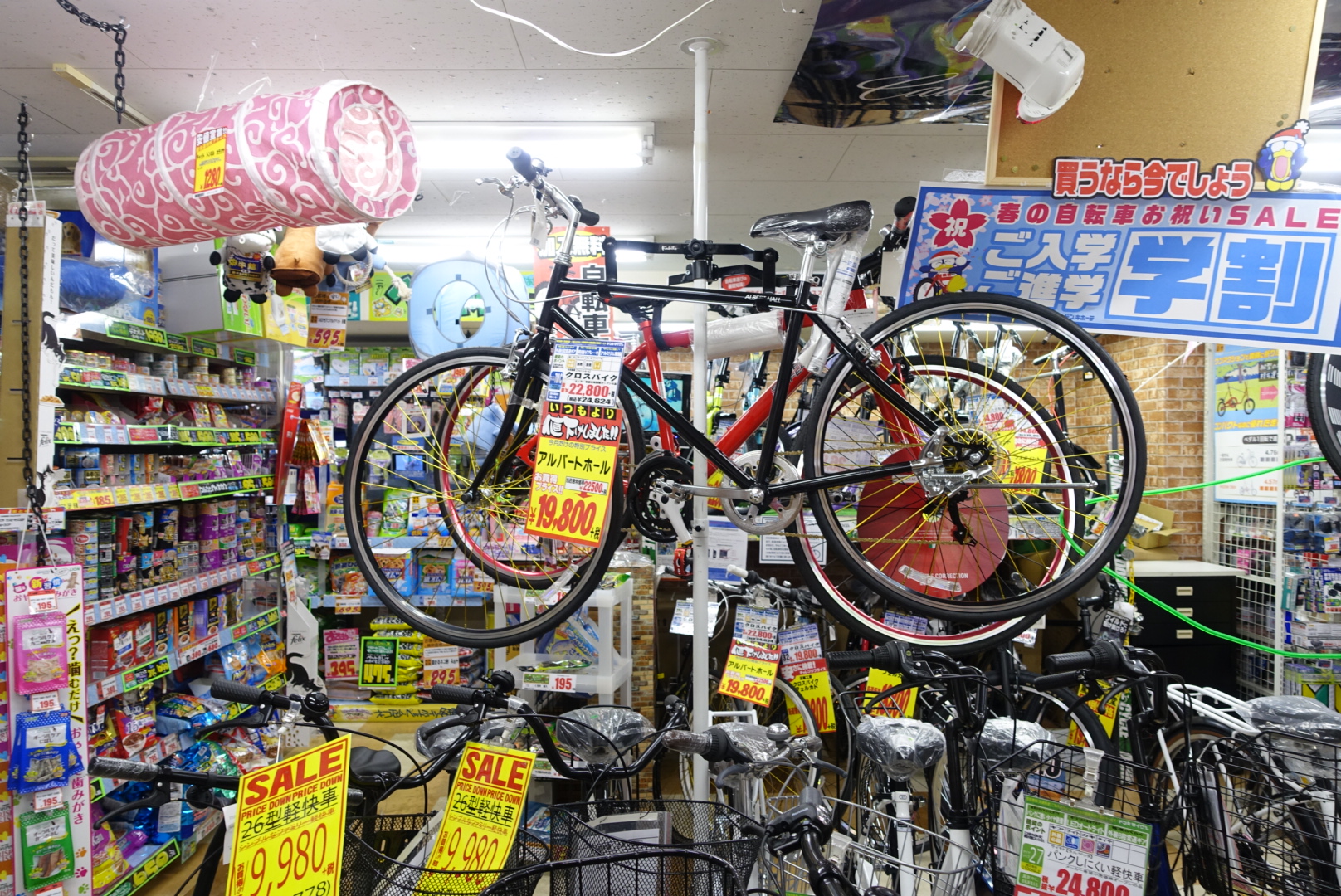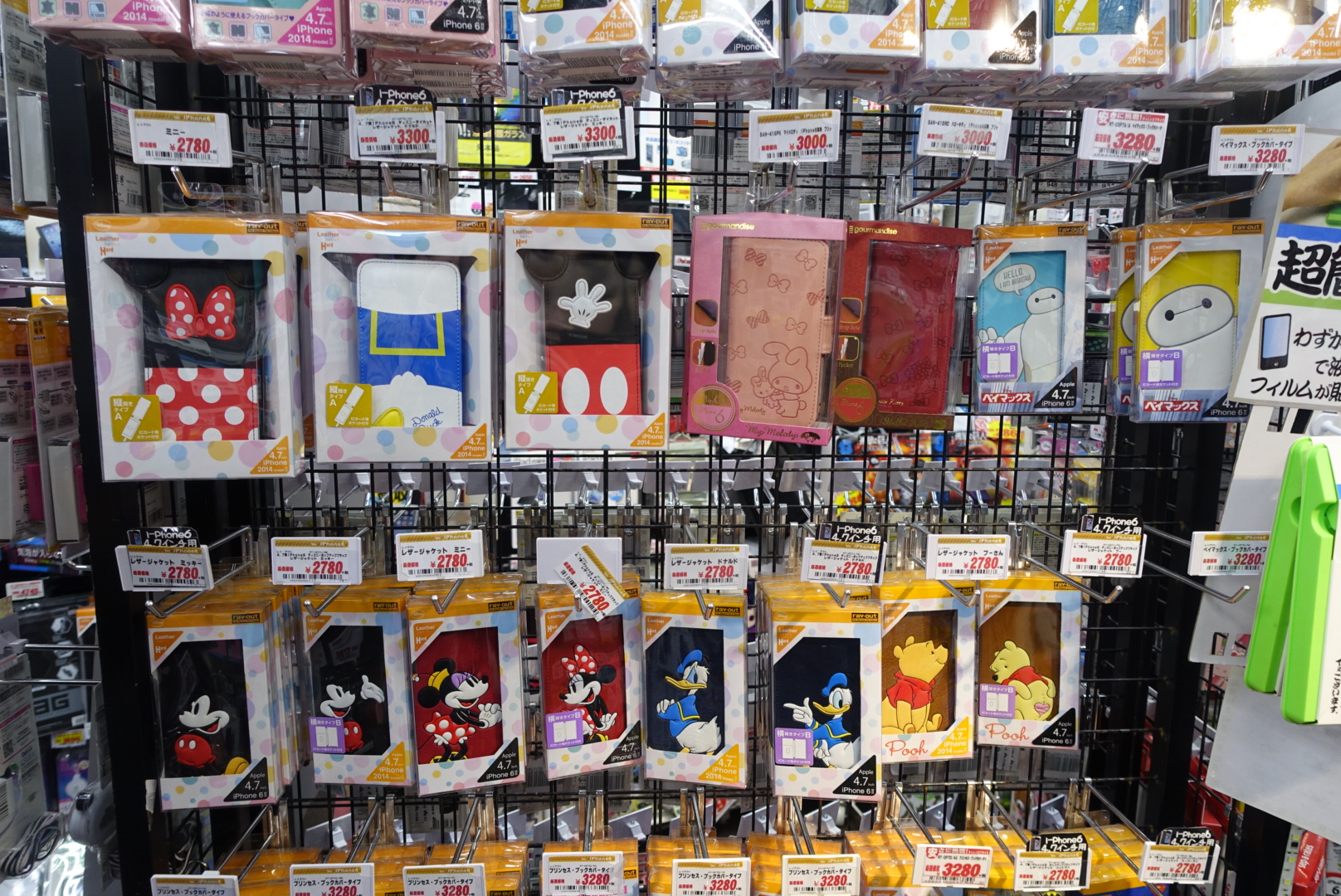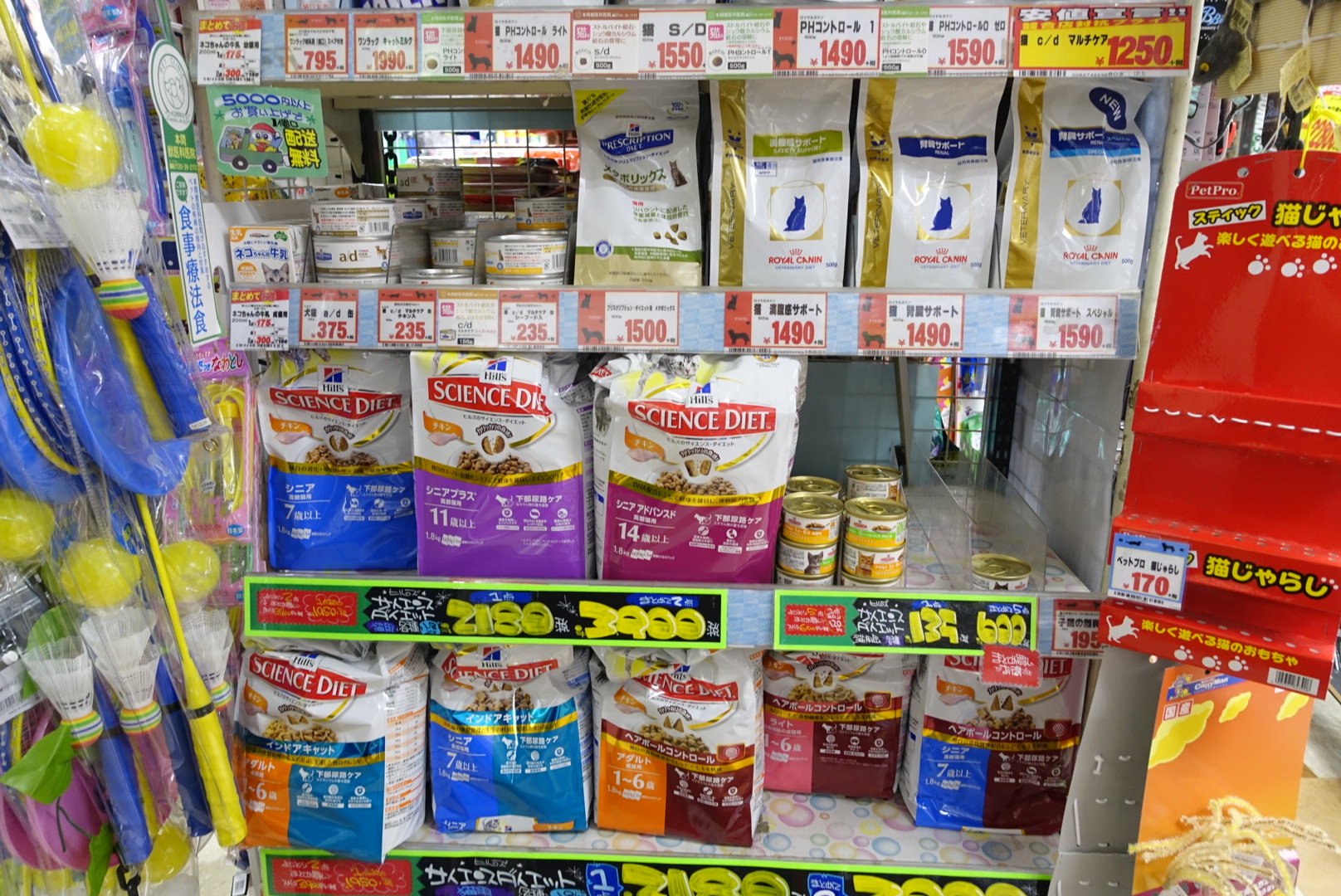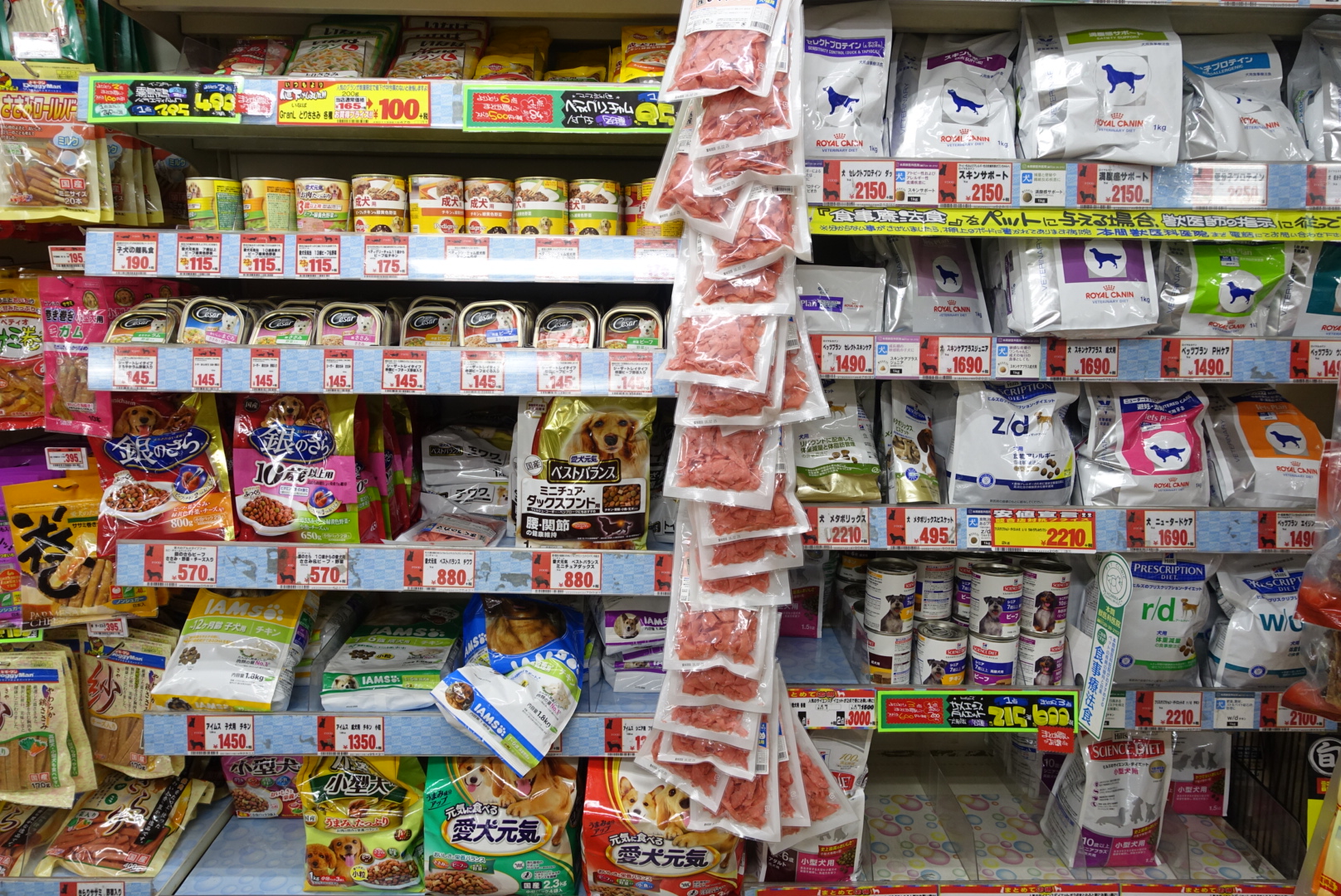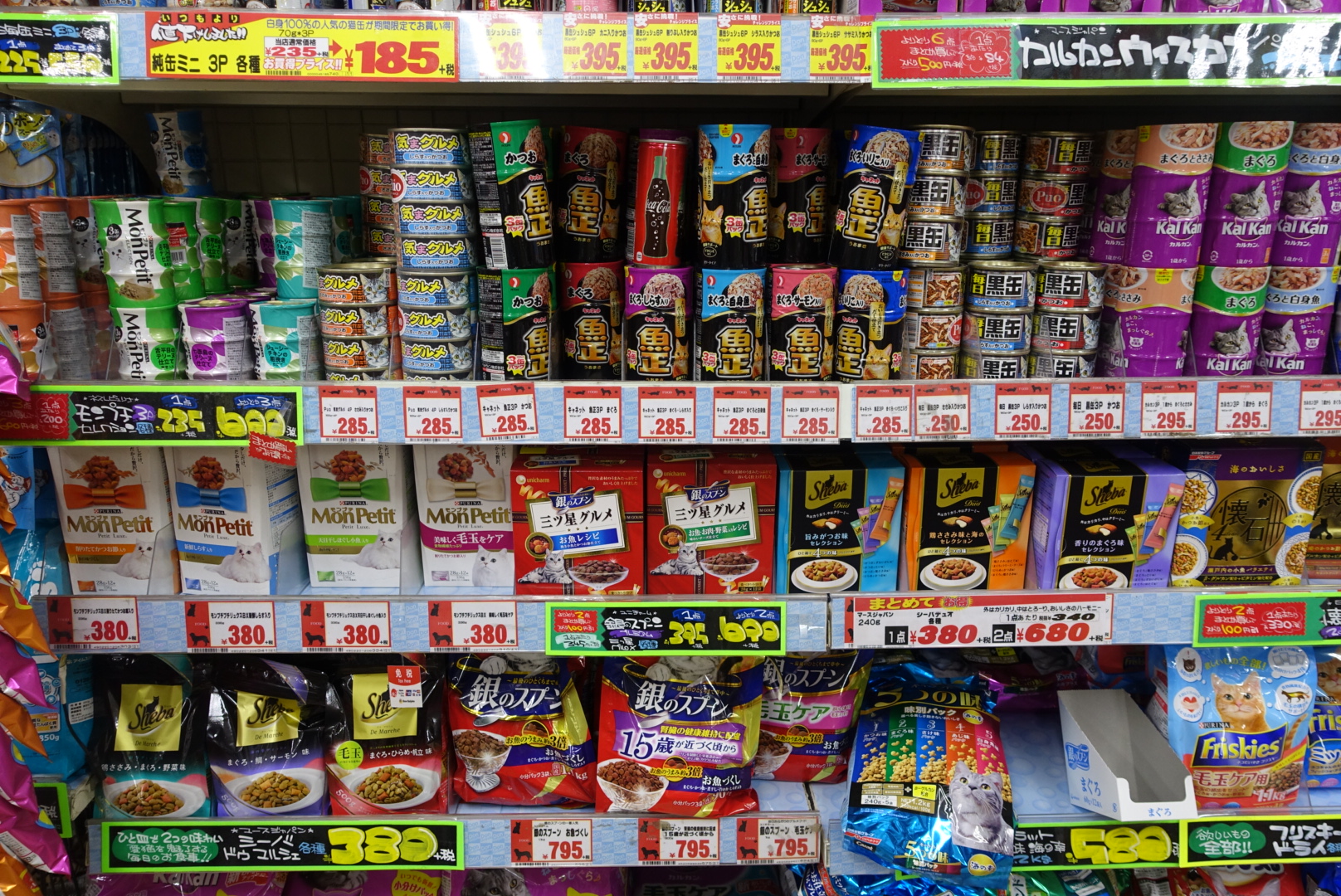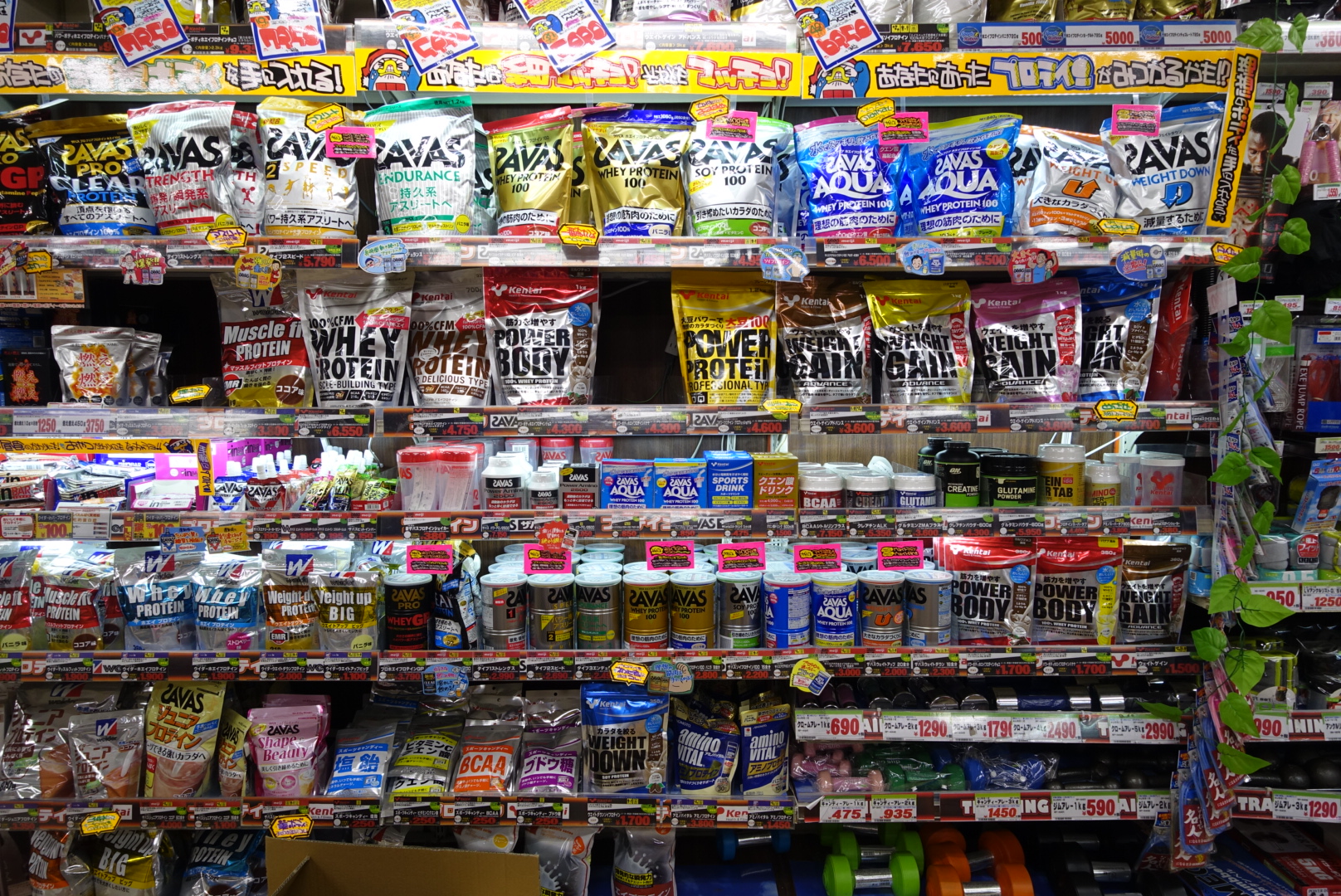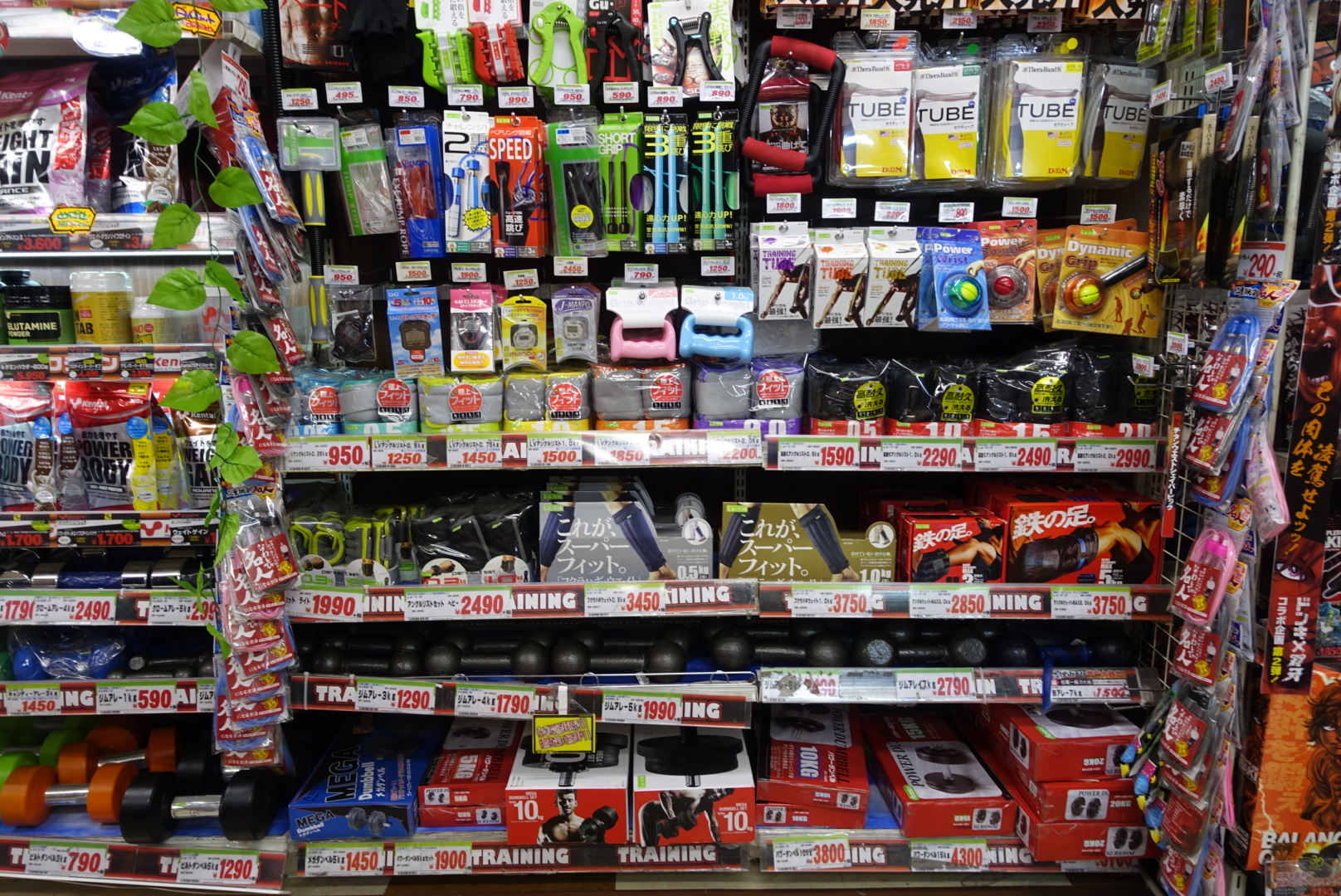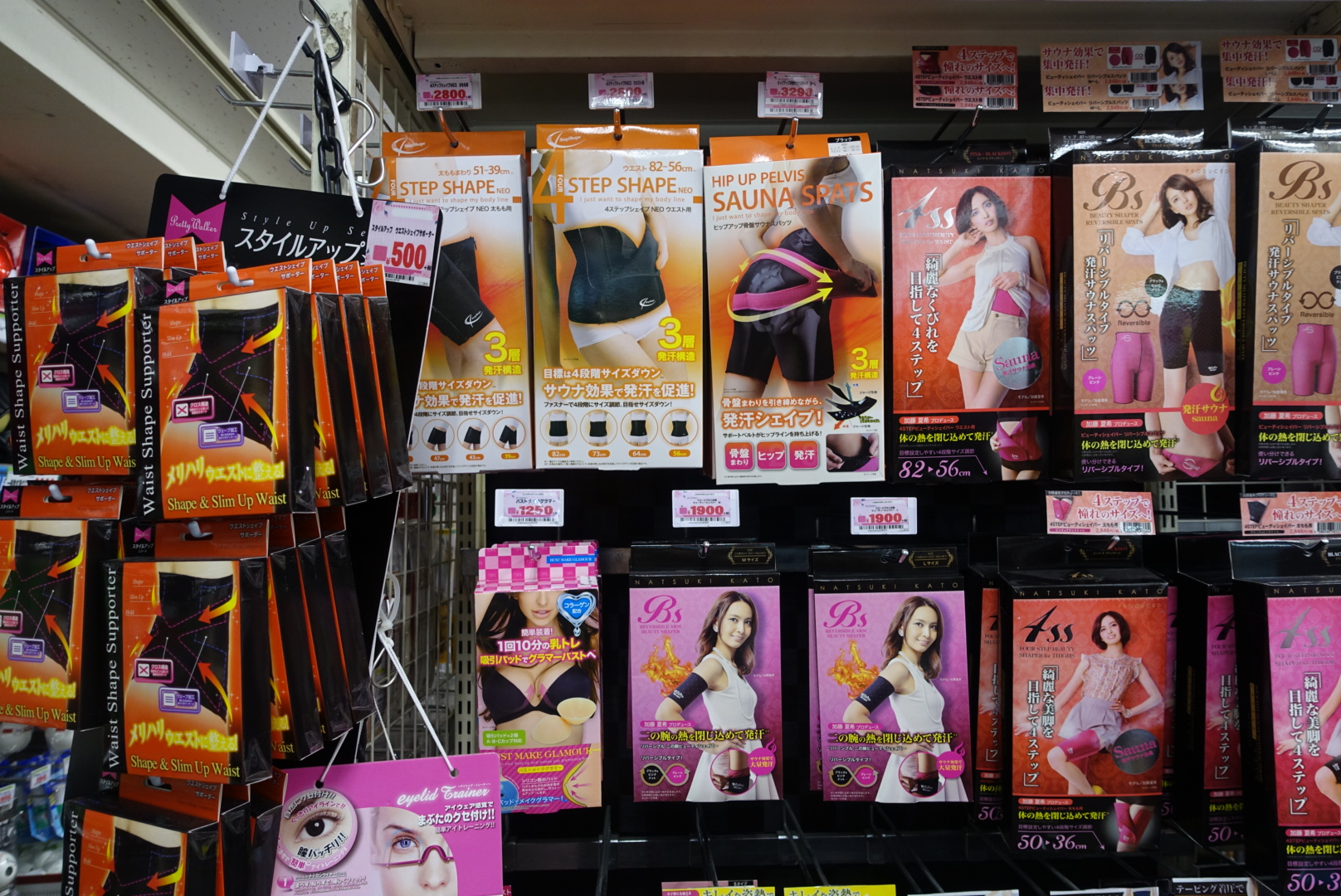 Funky costumes, decorative items, audio/visual content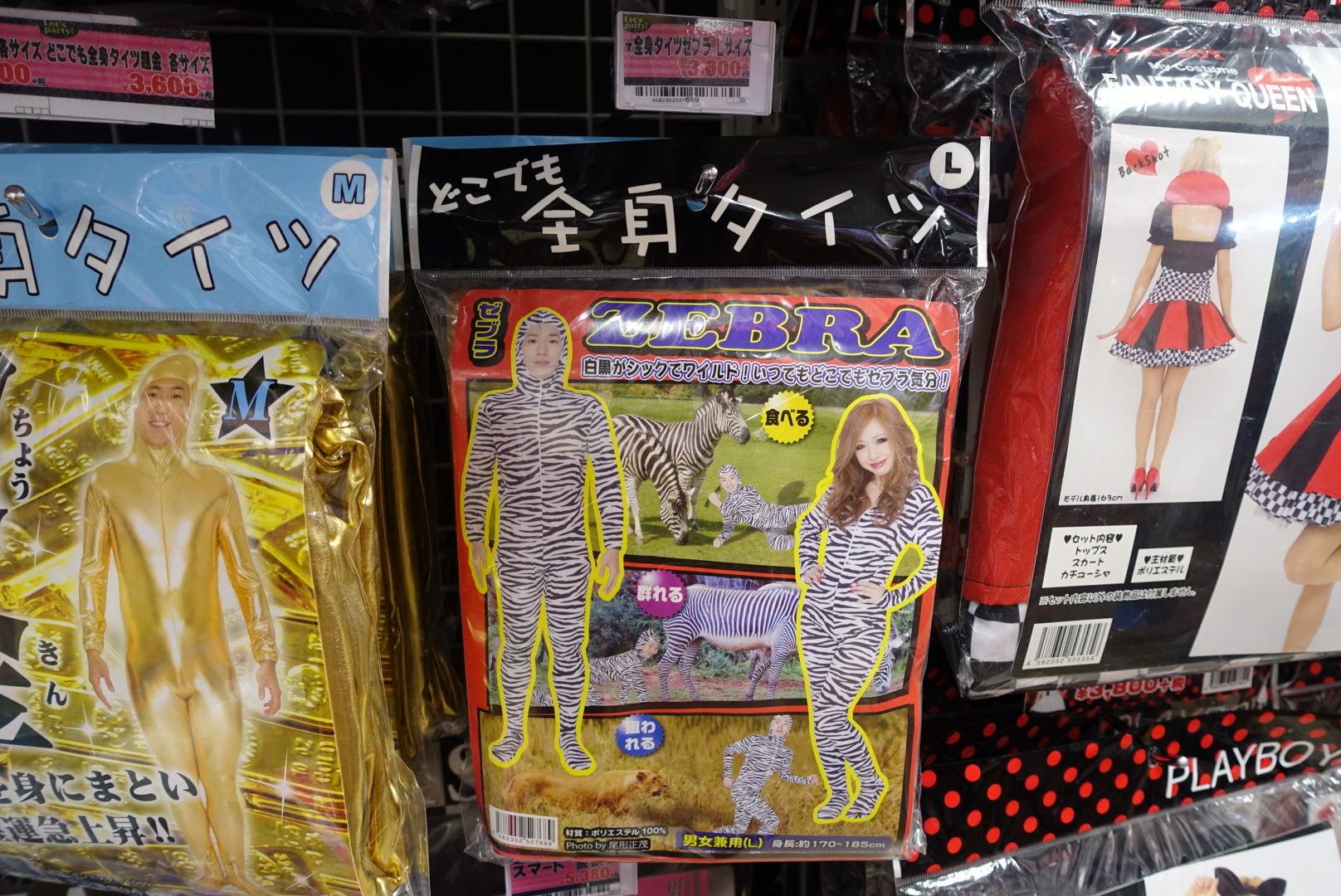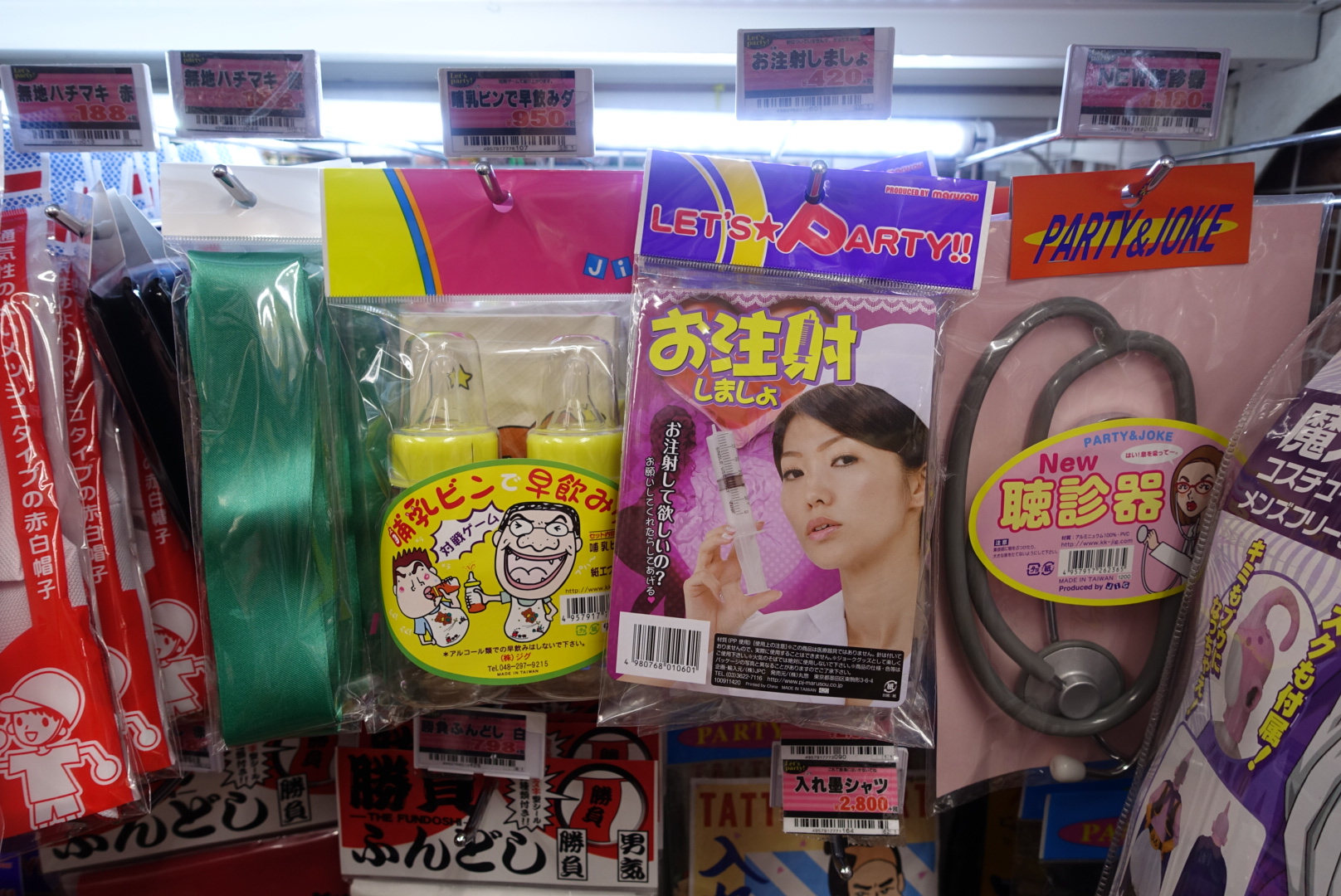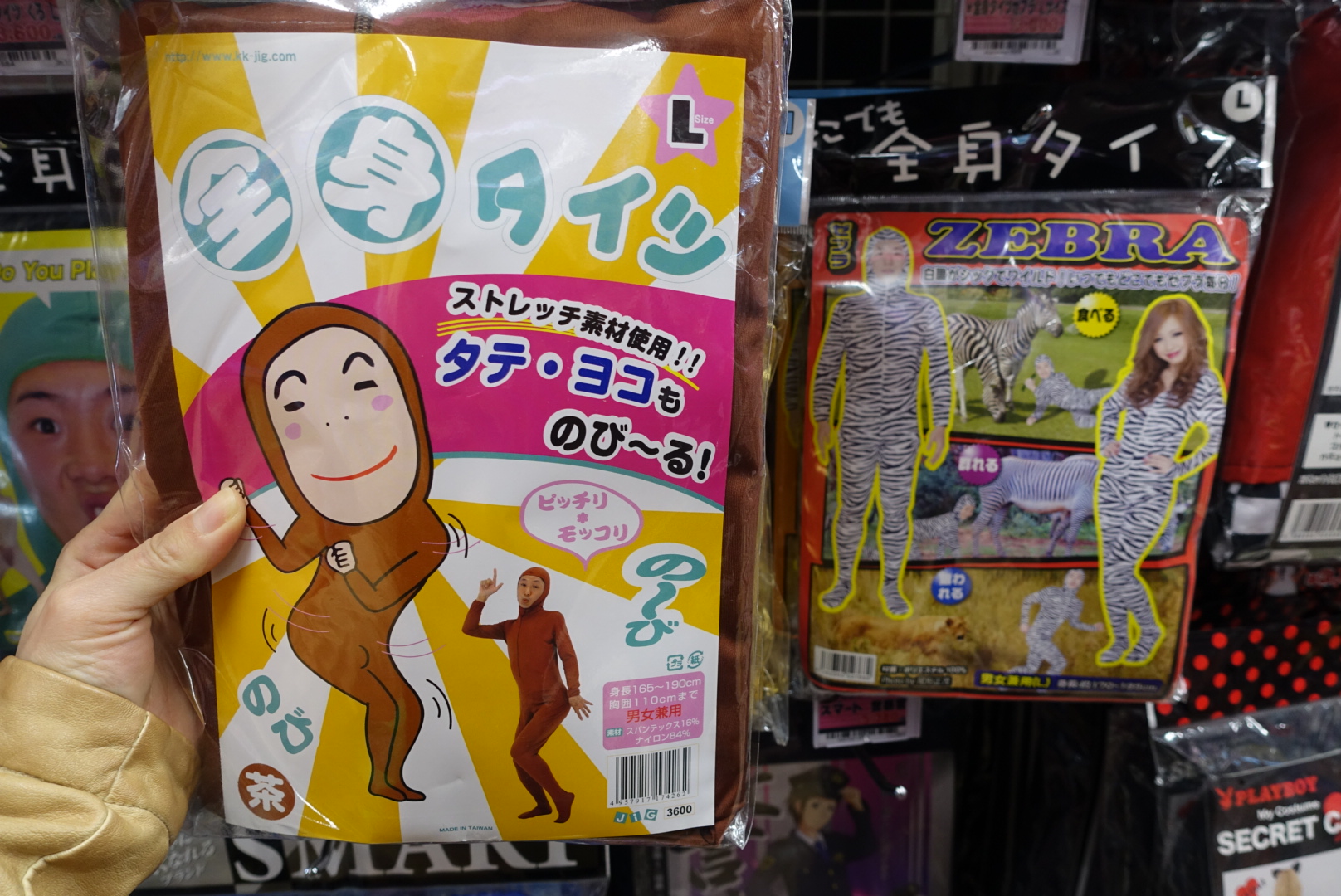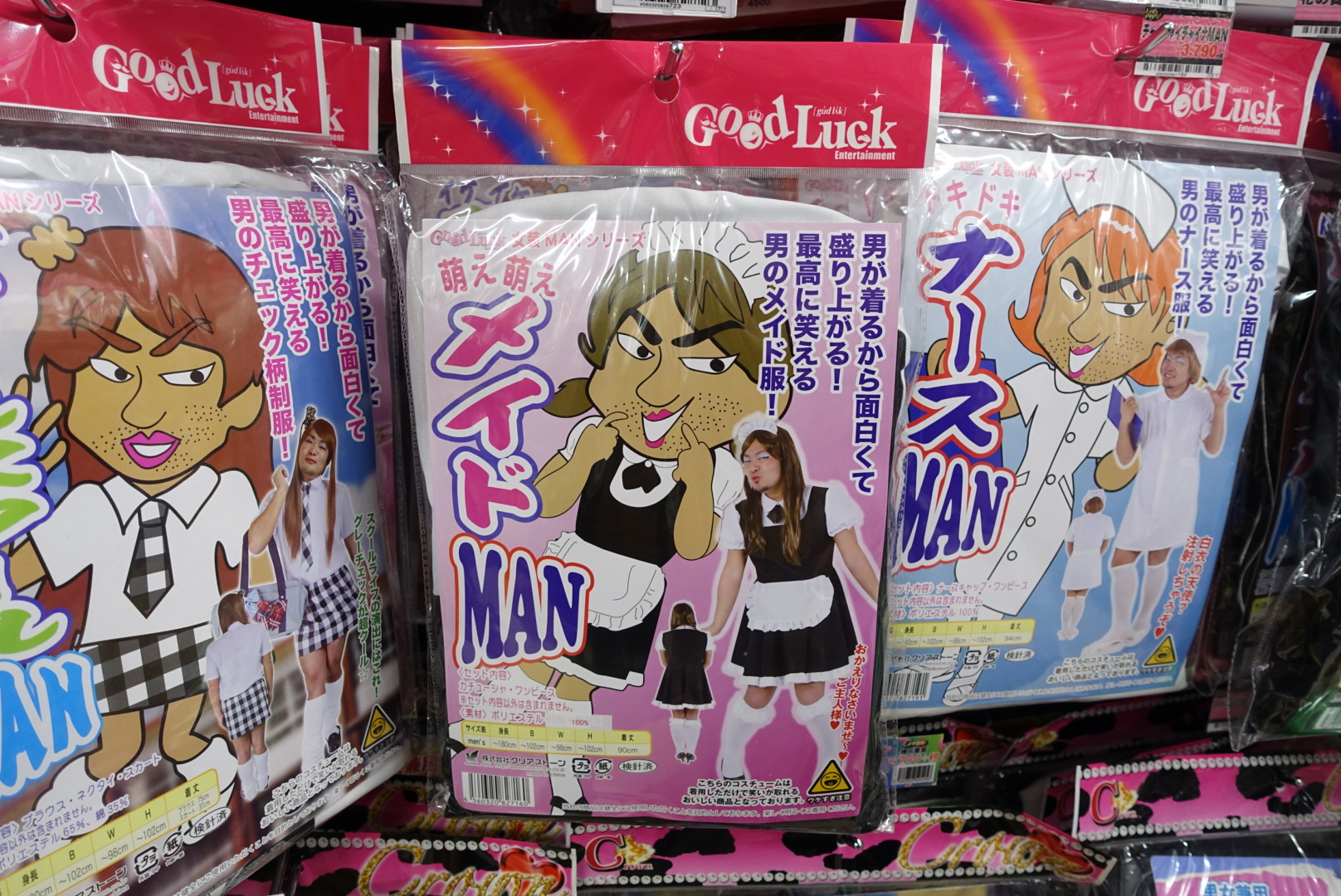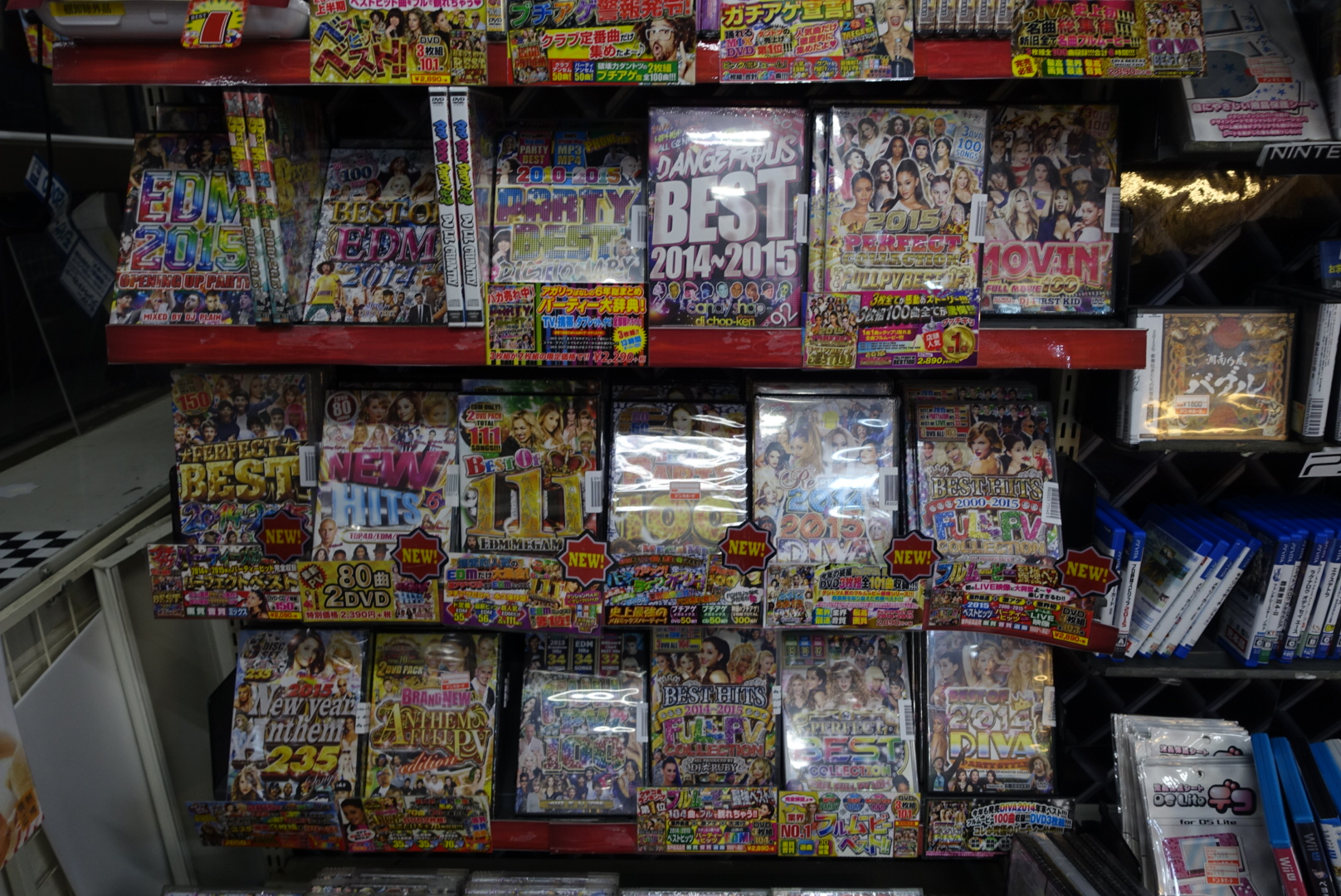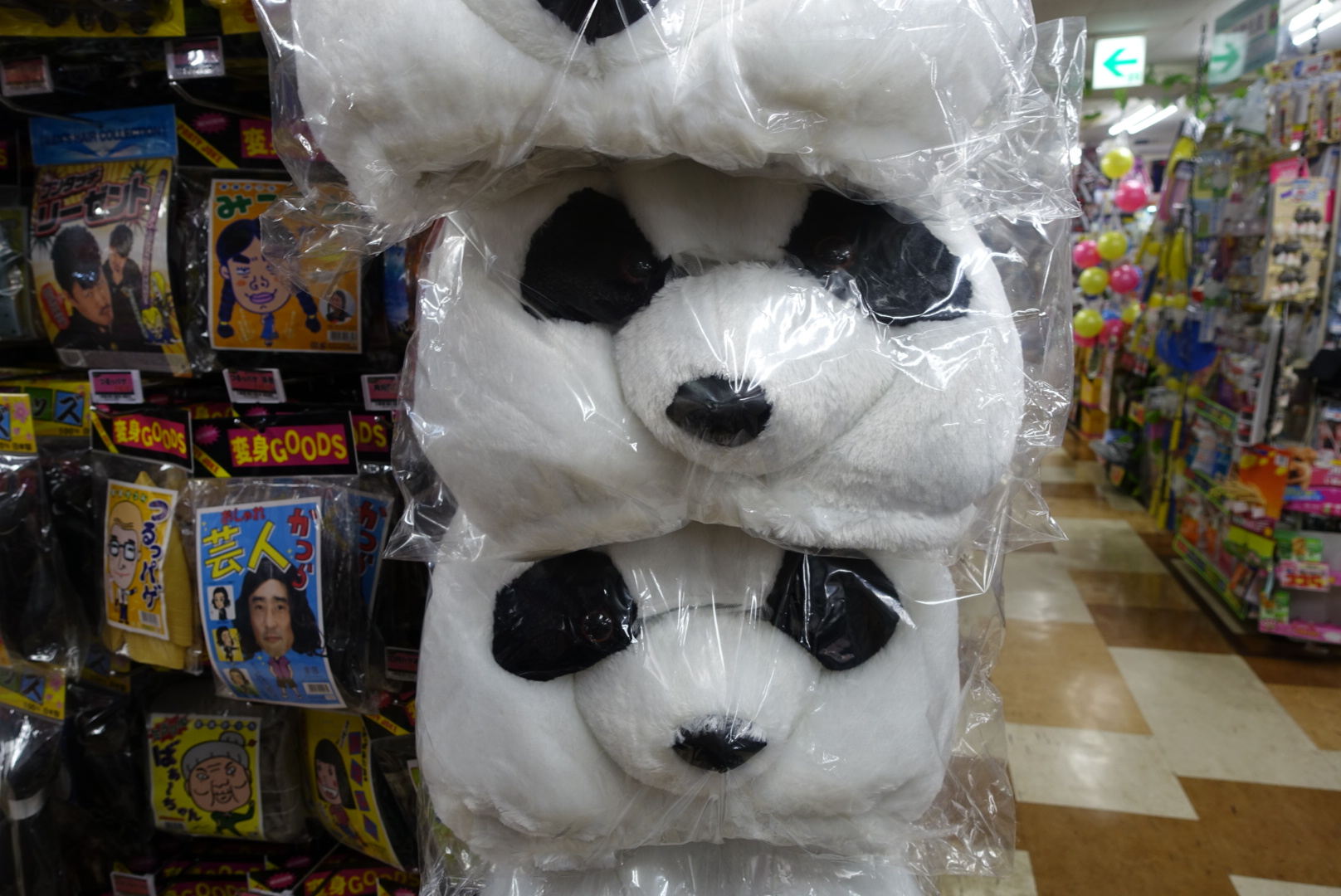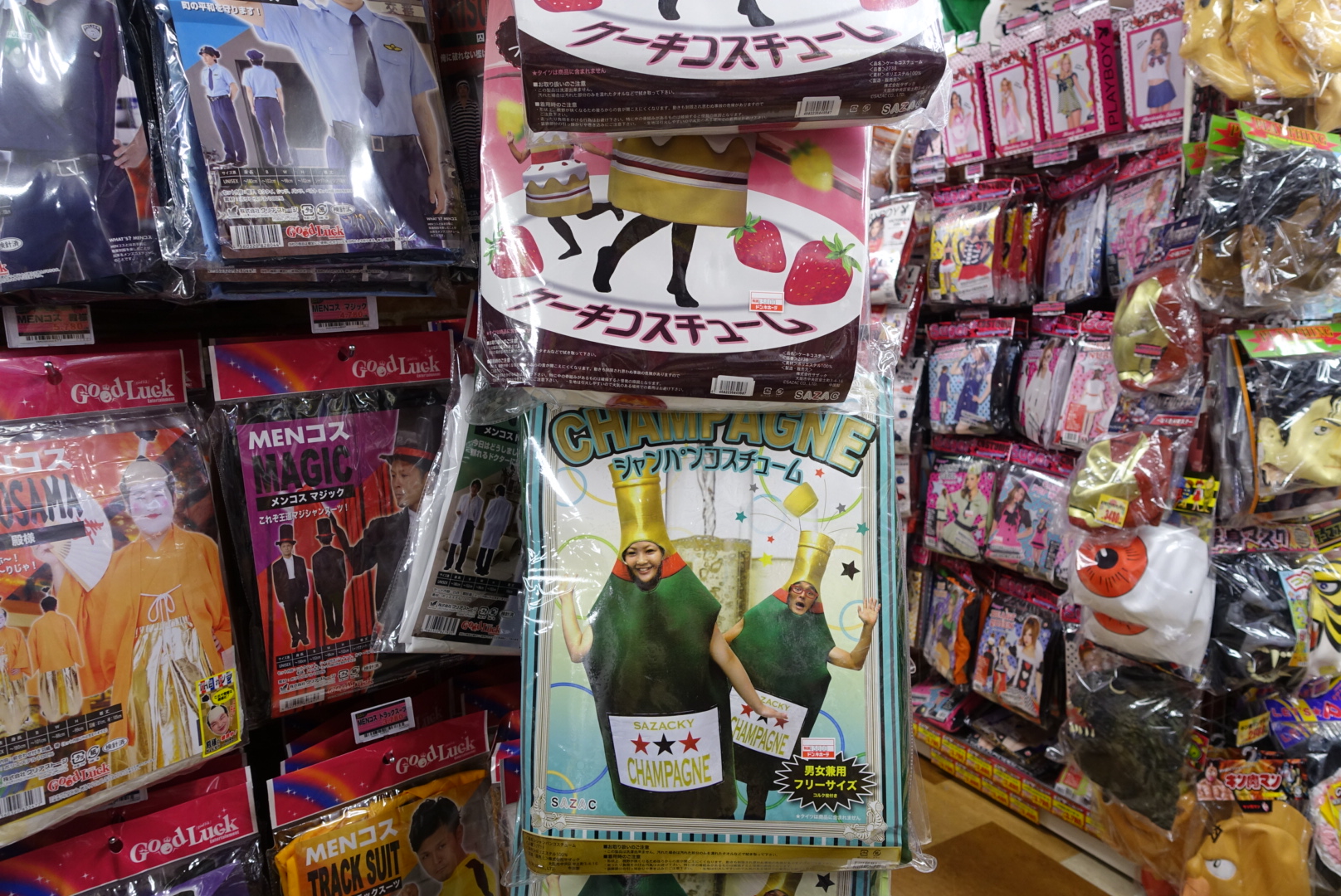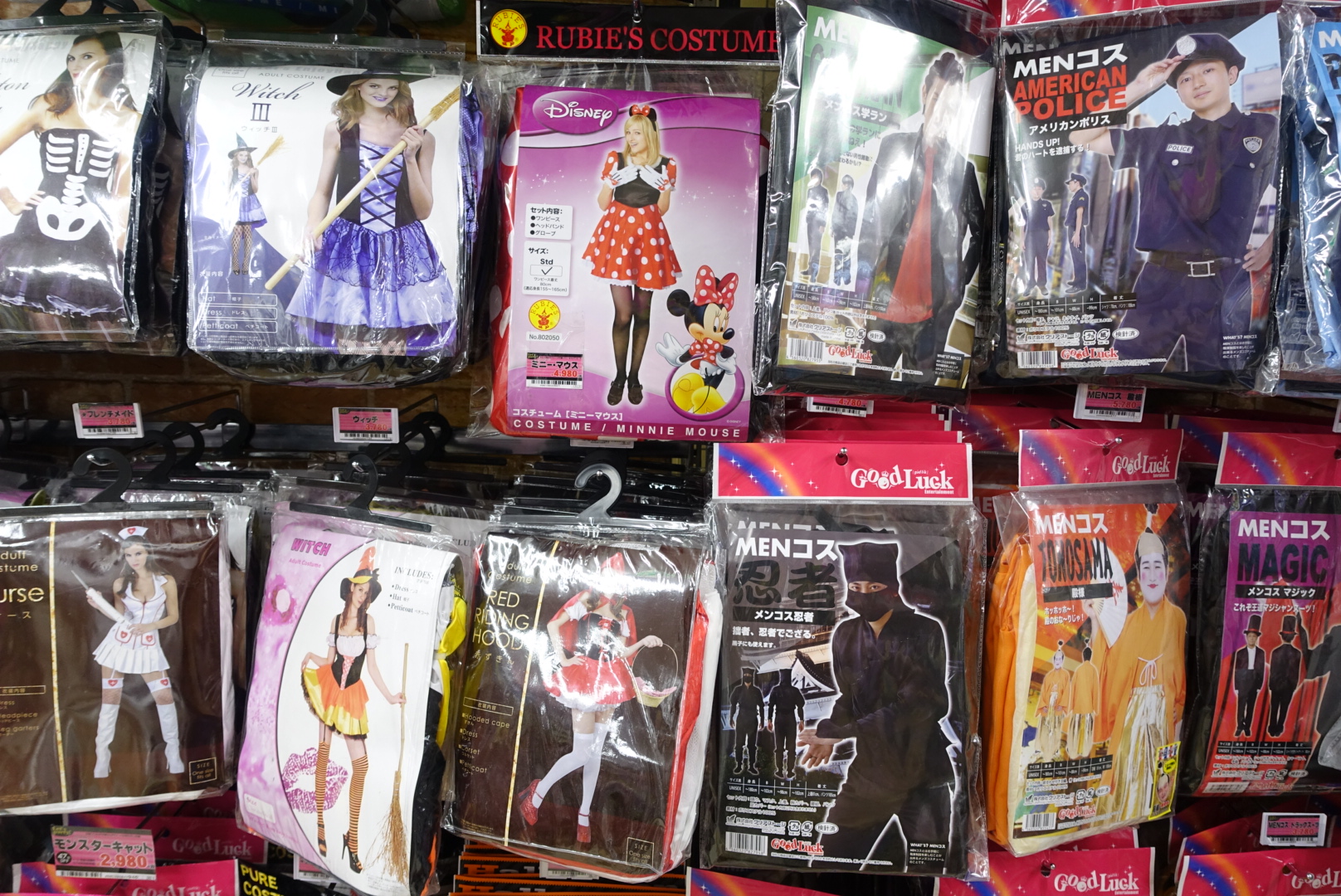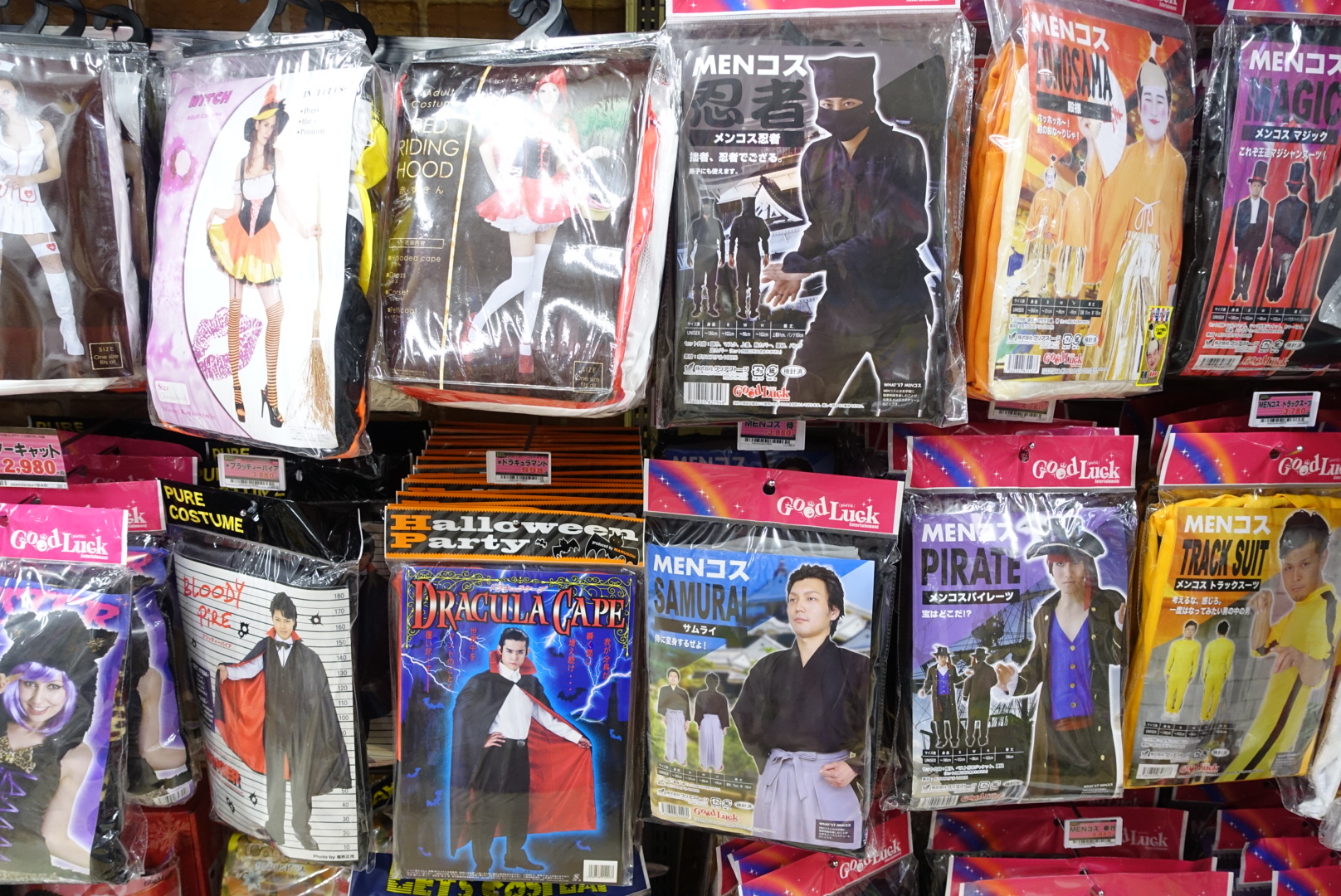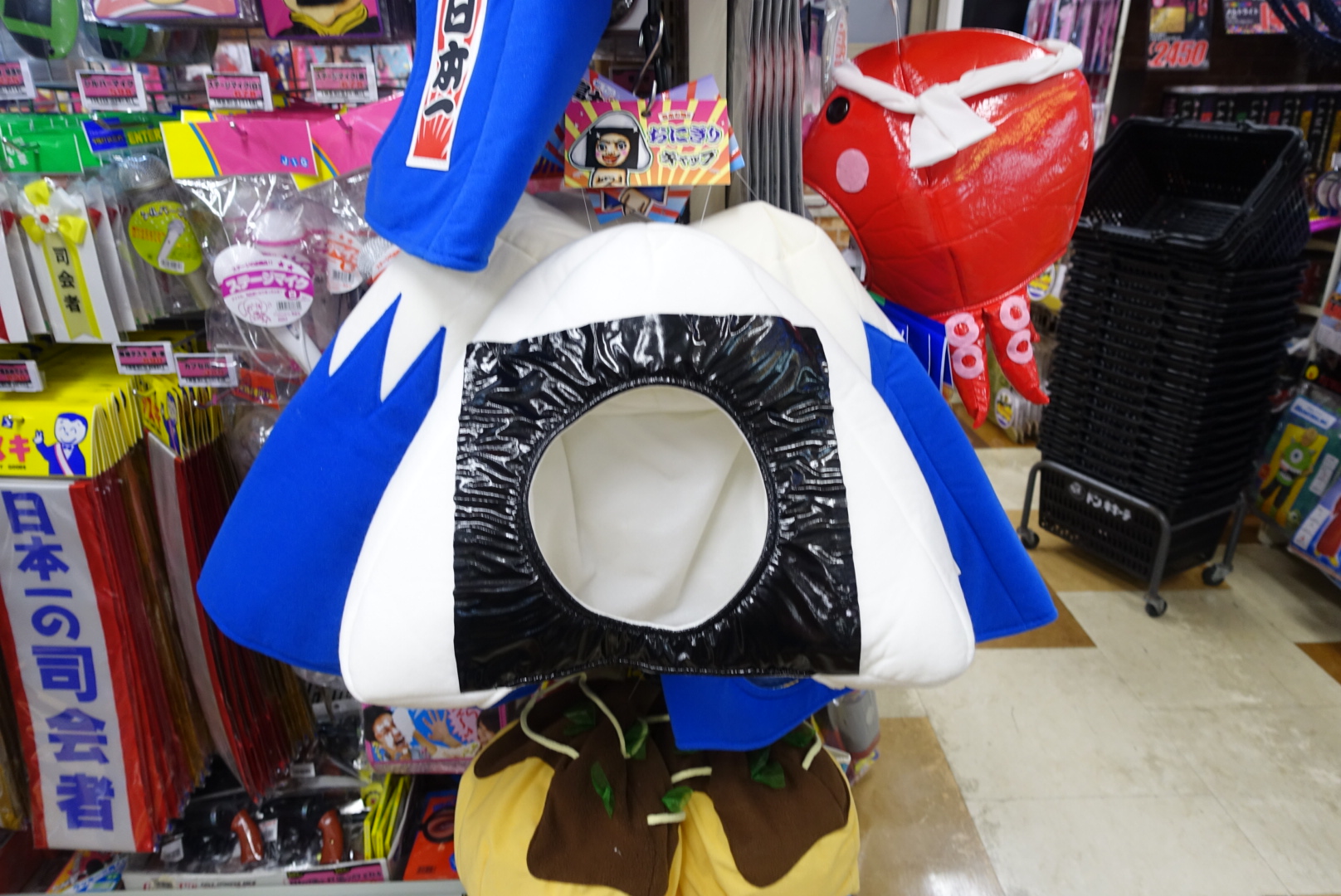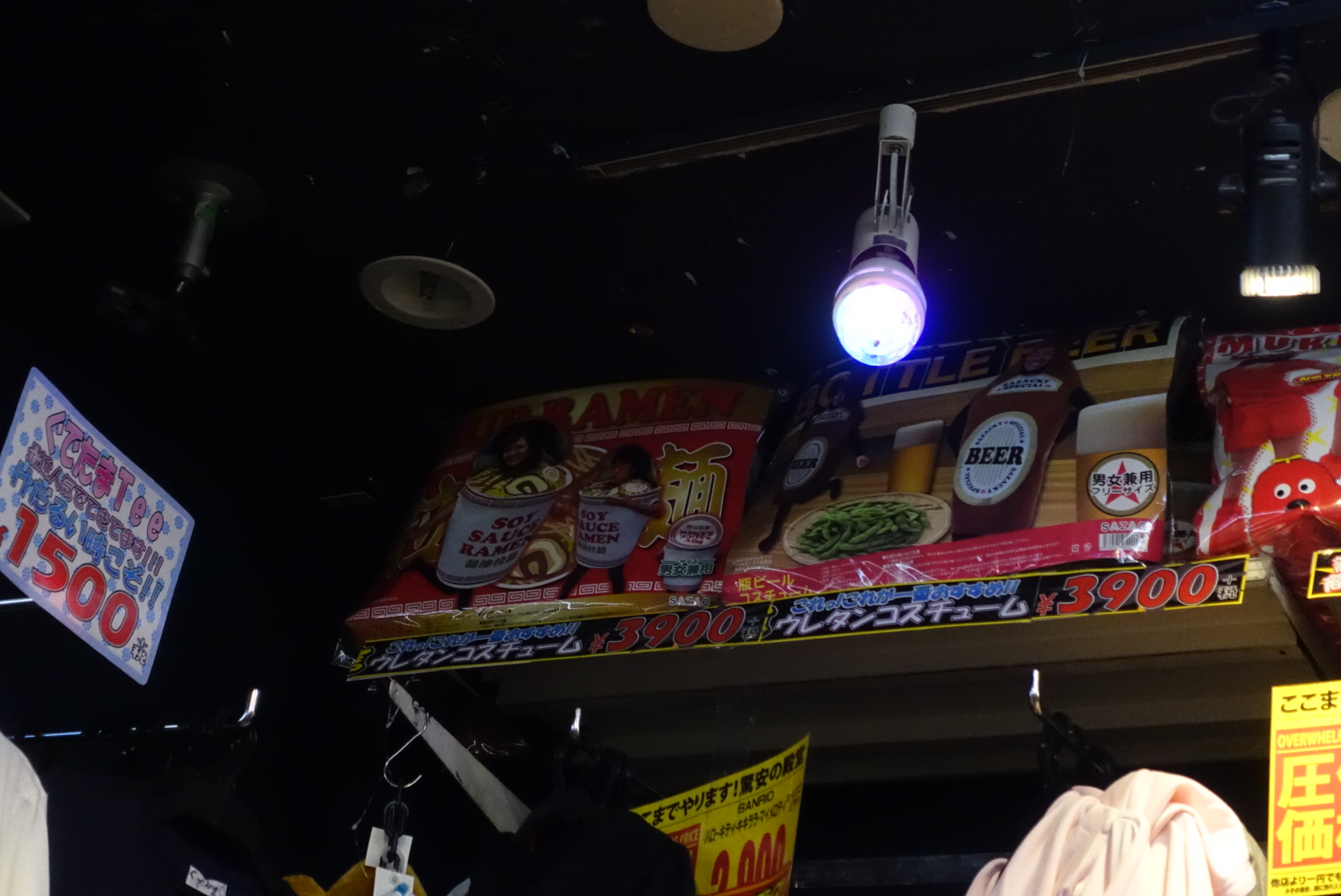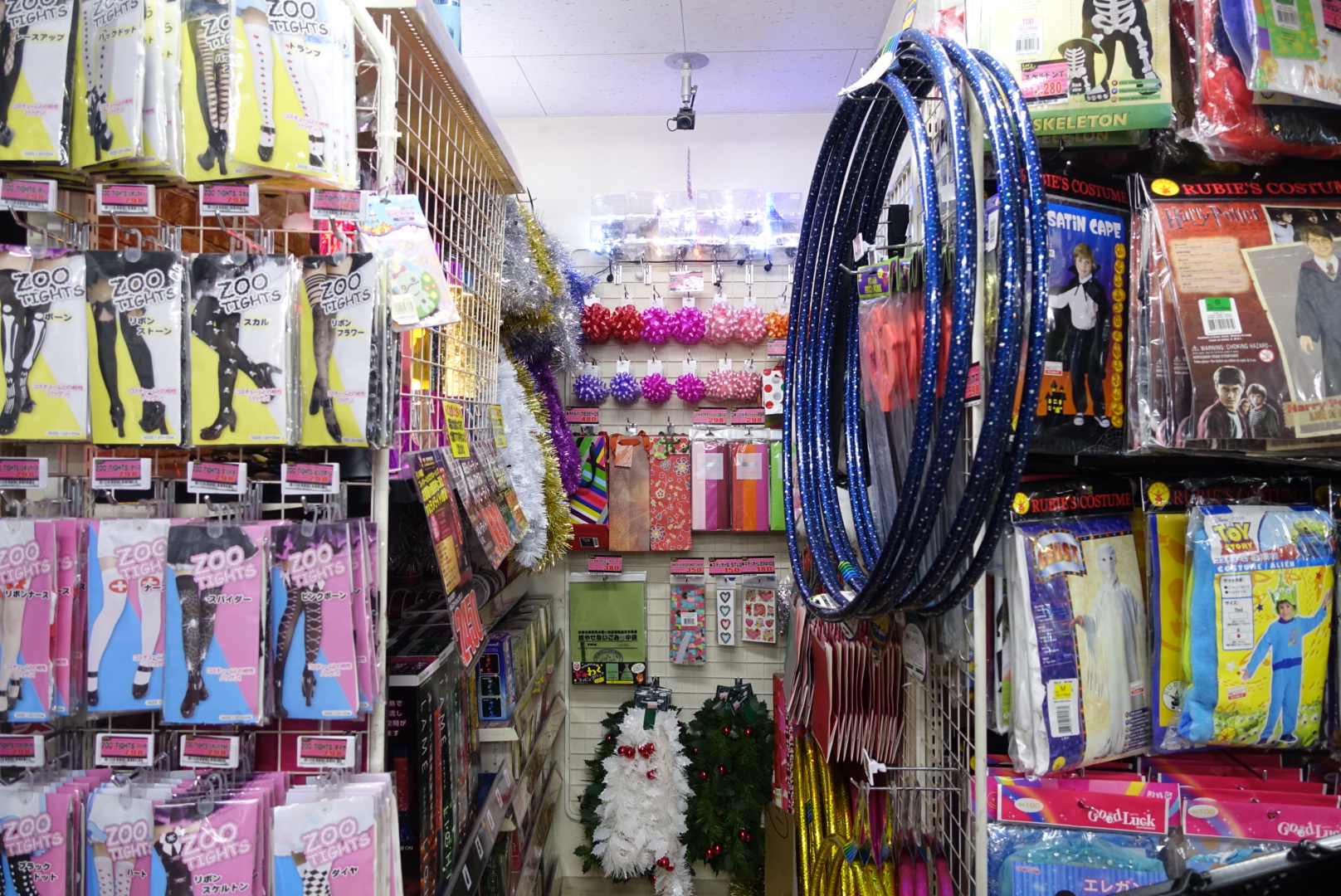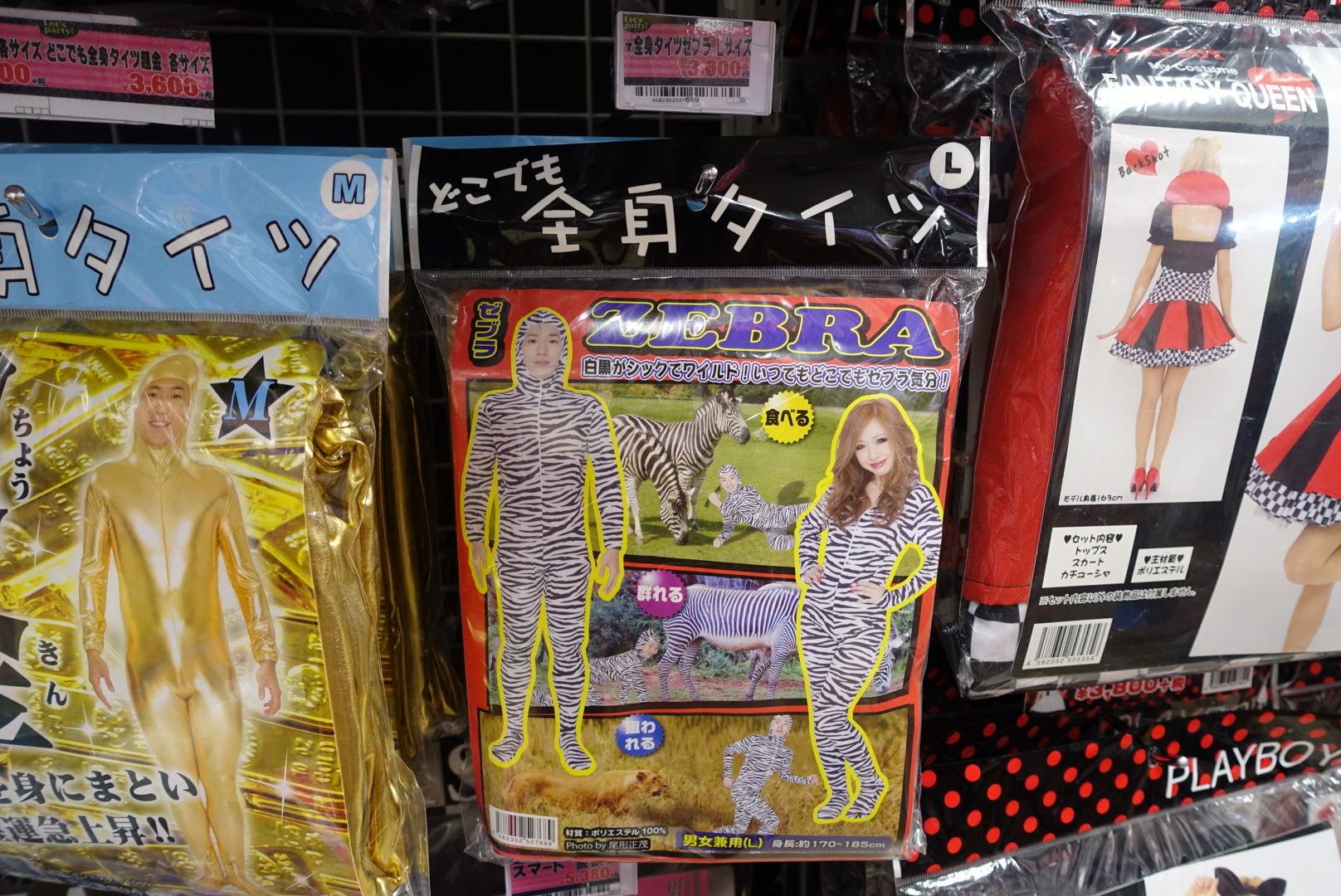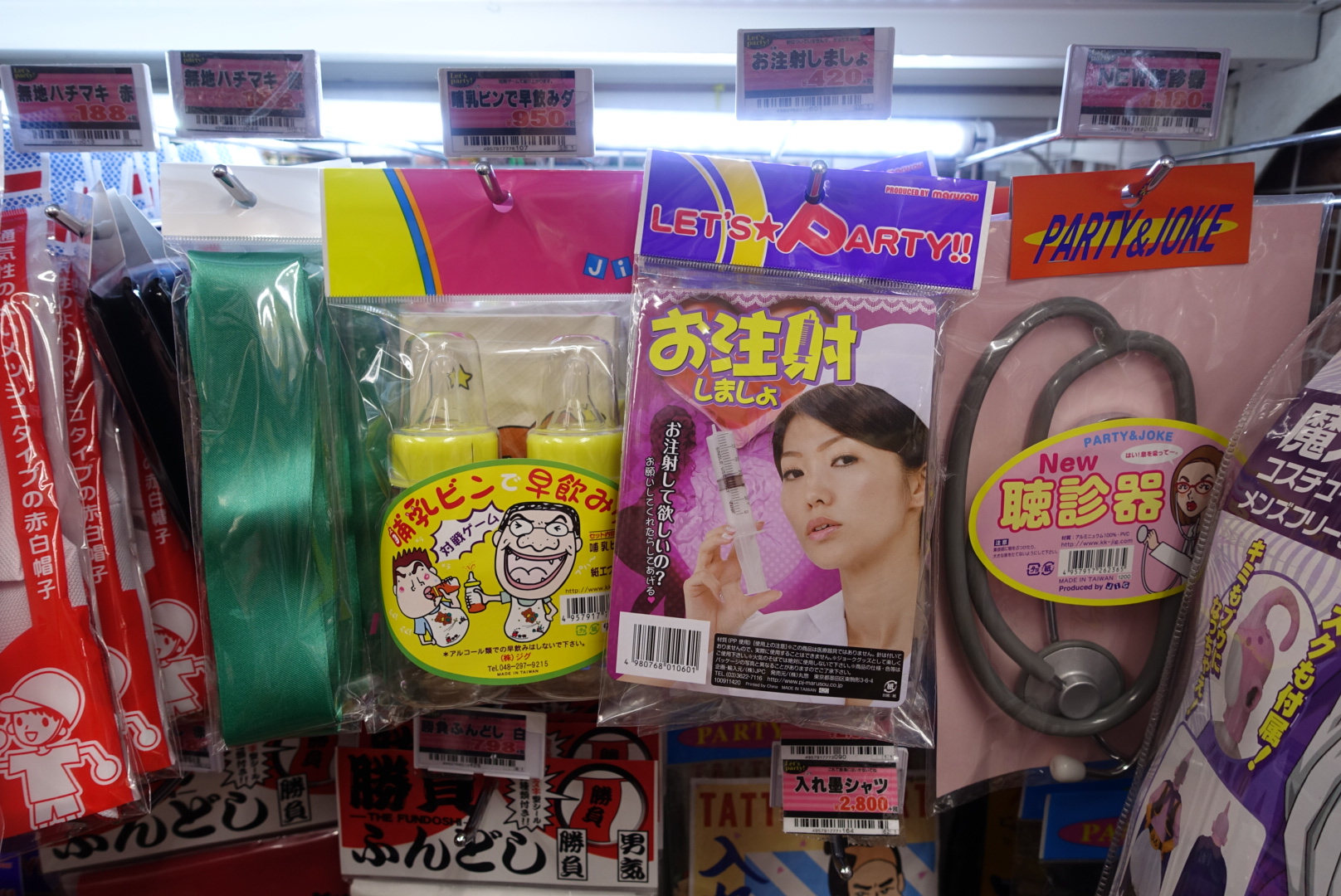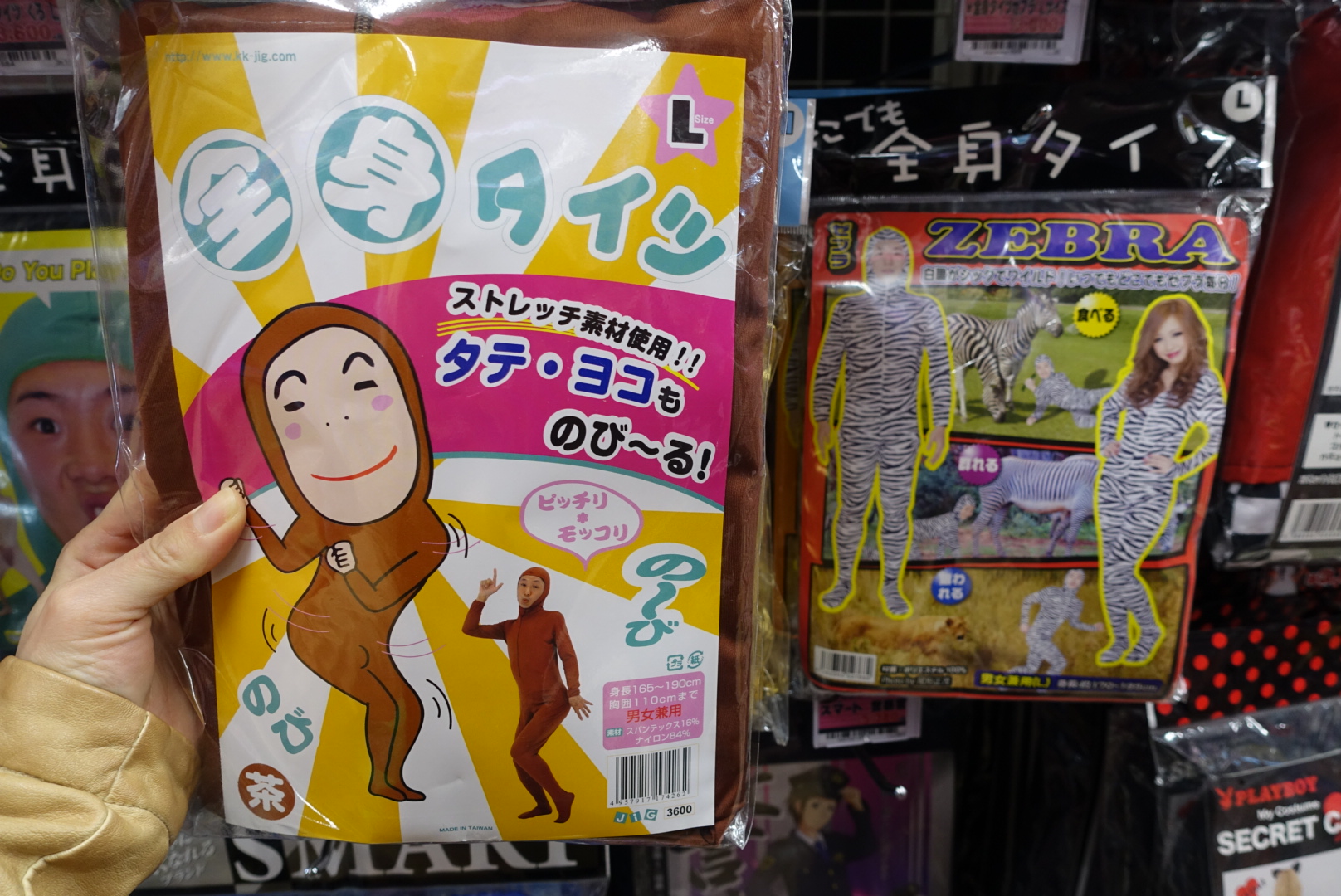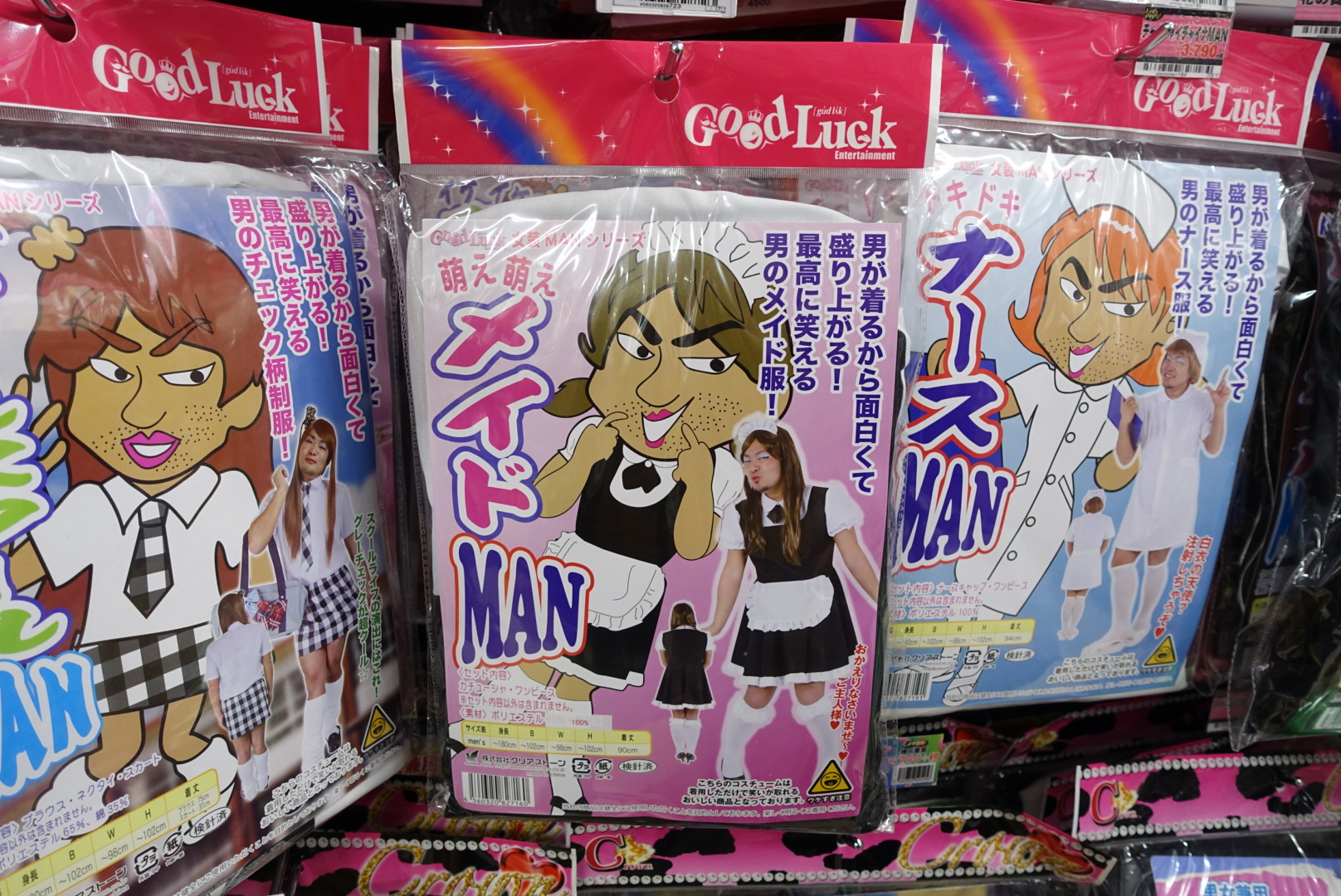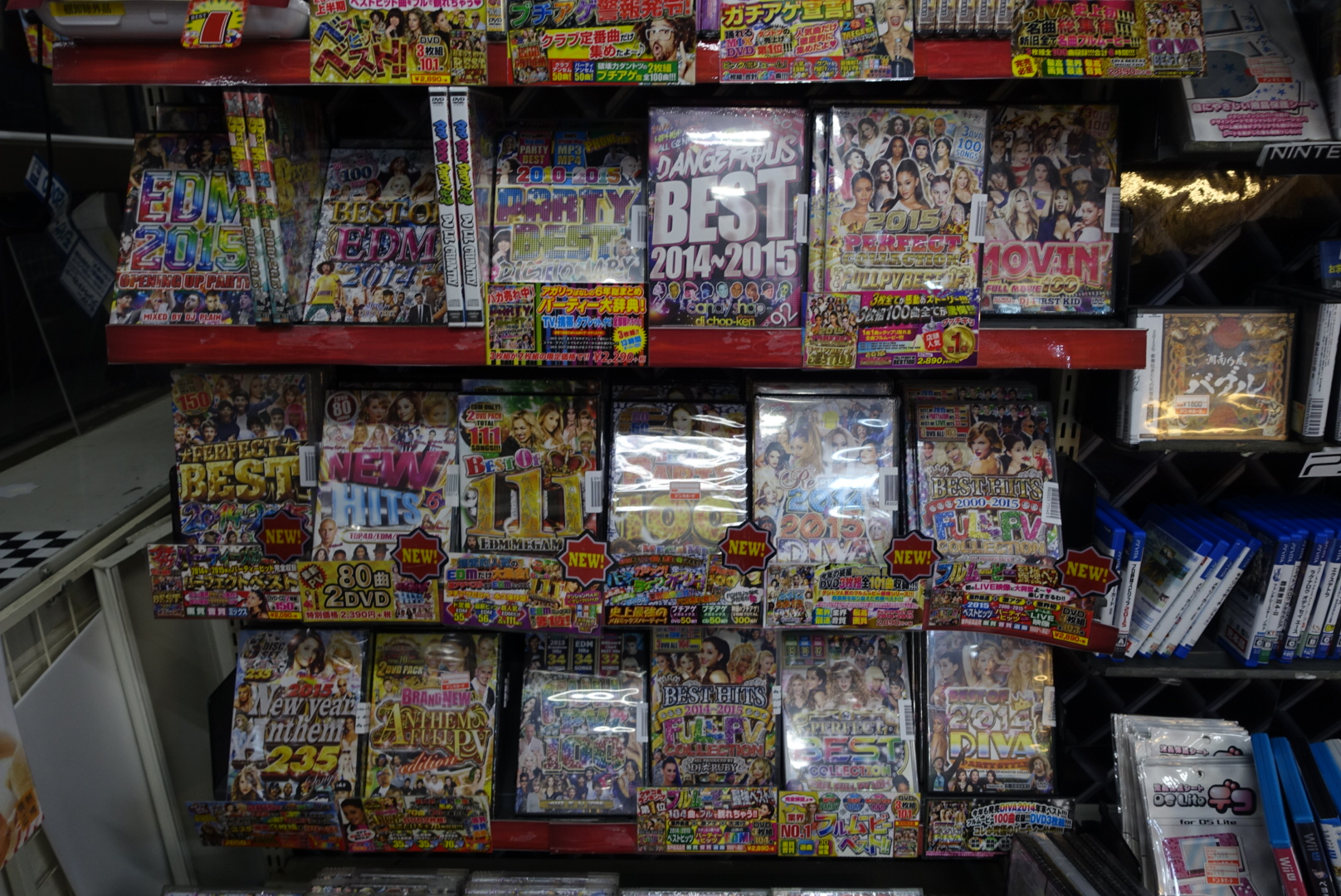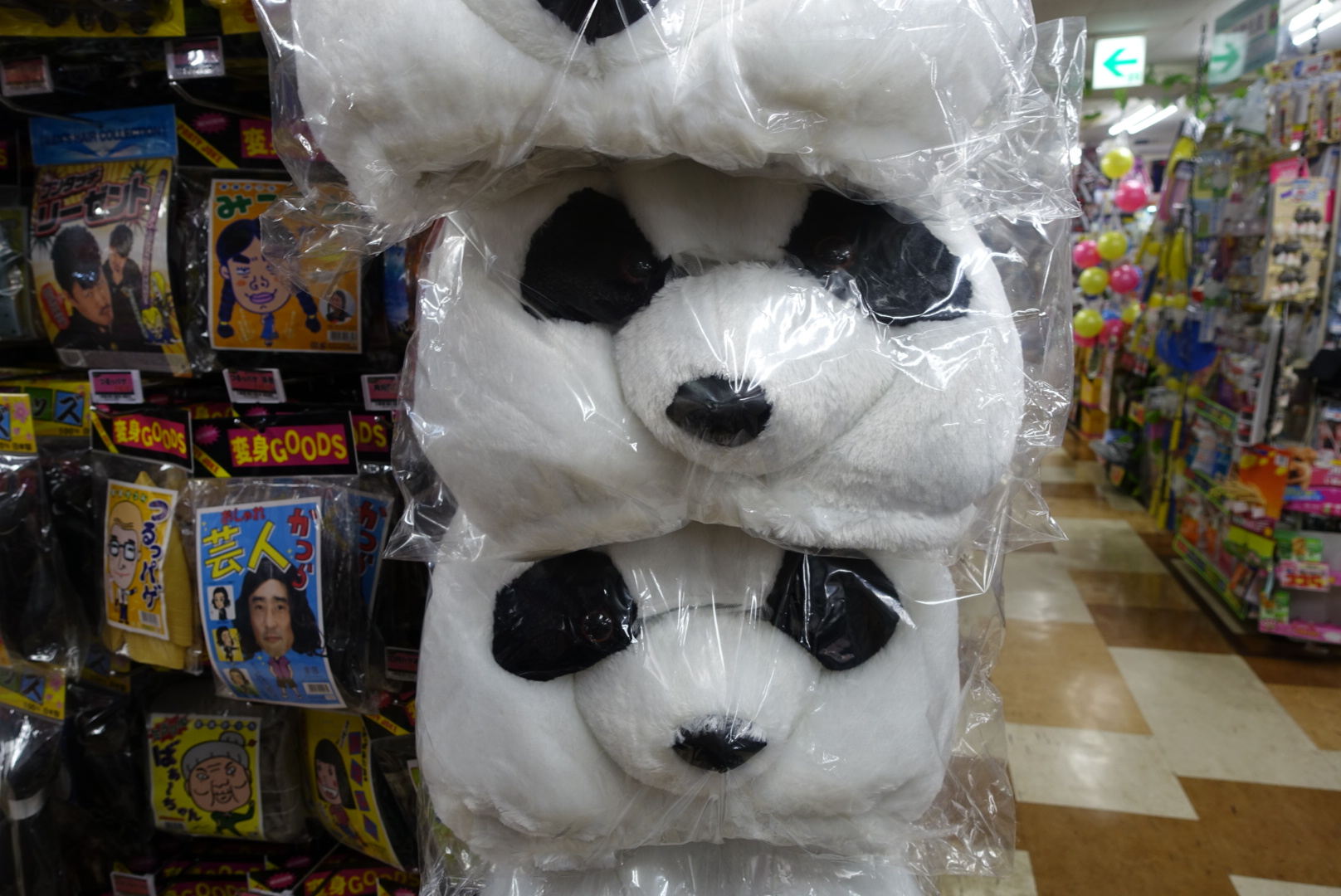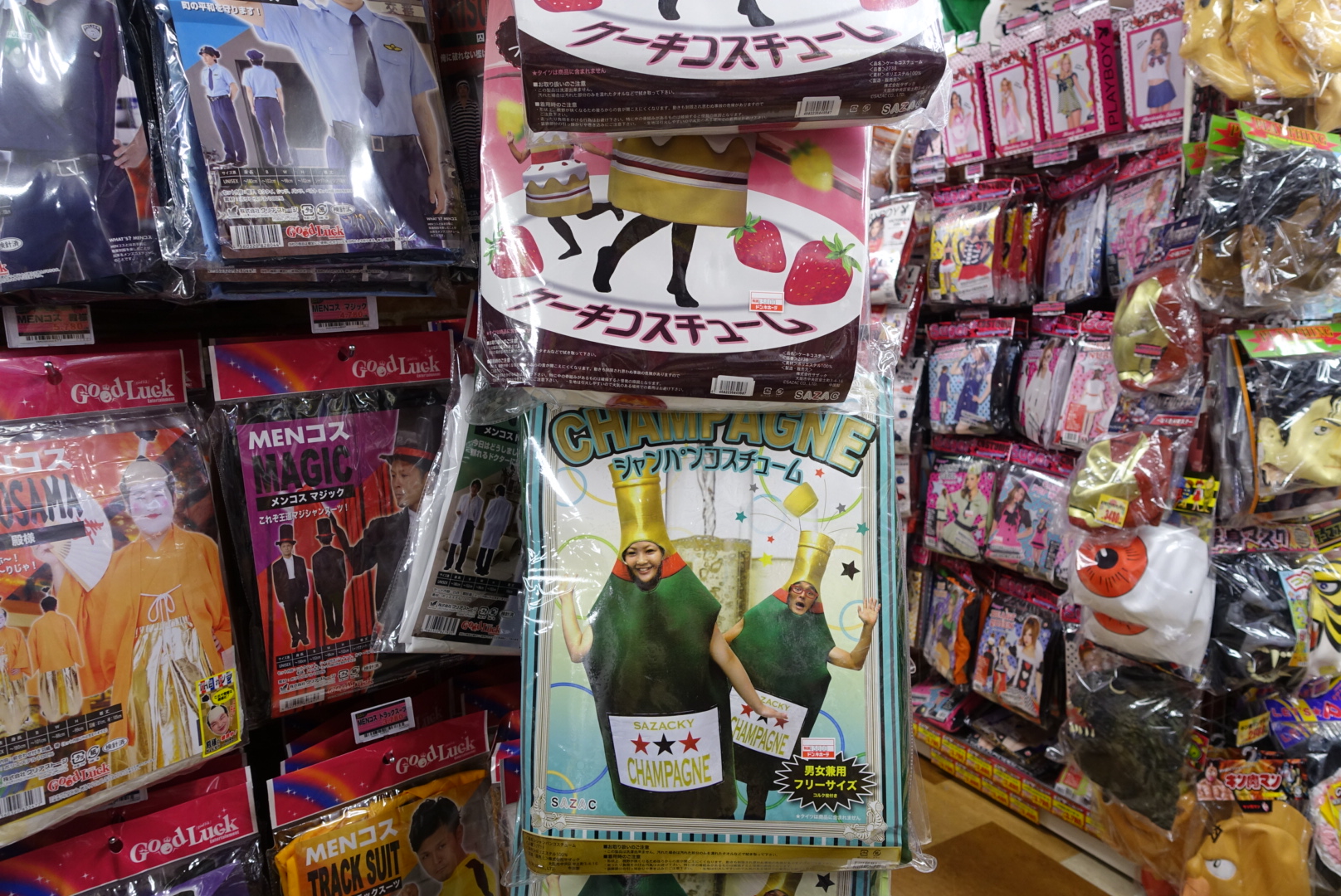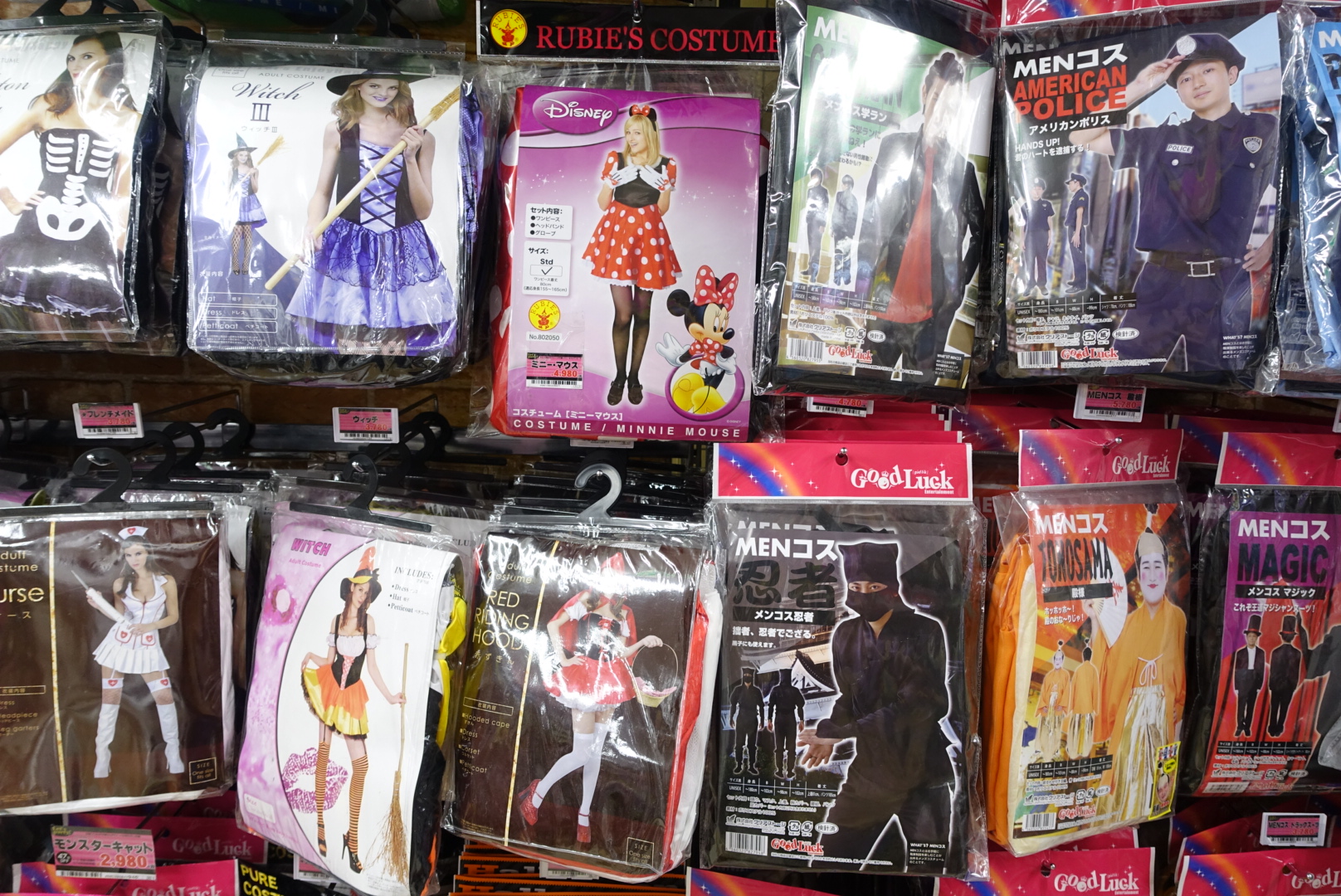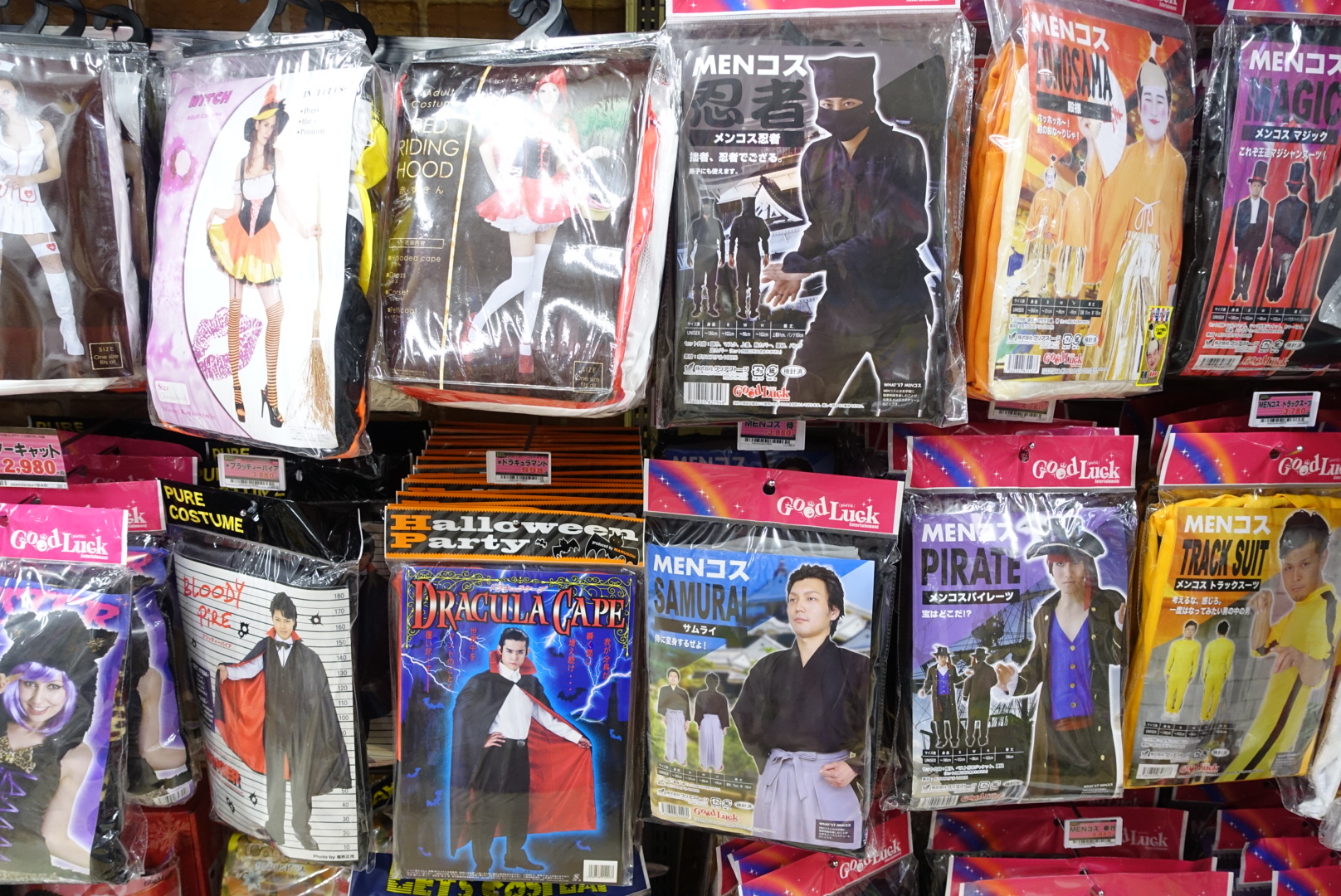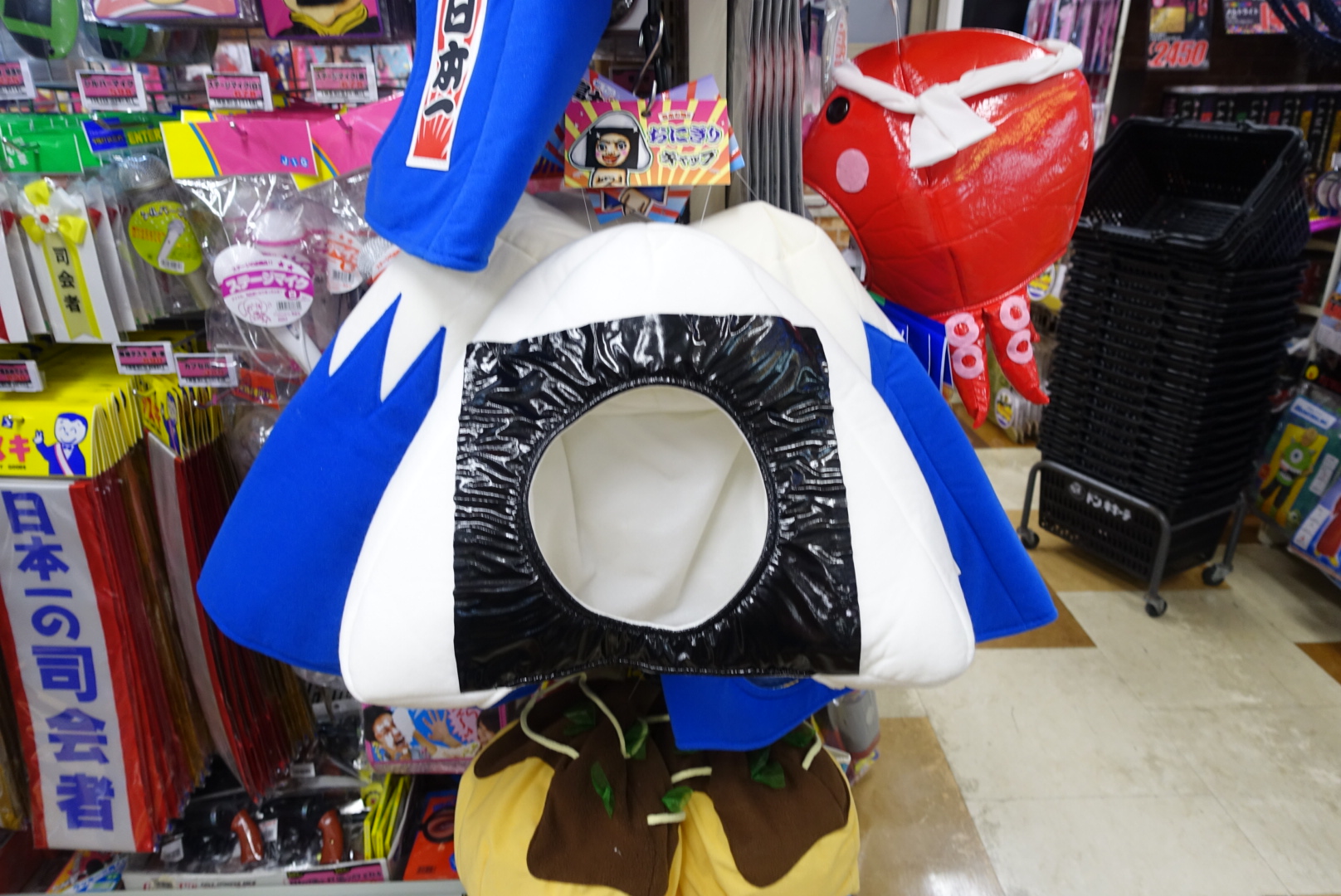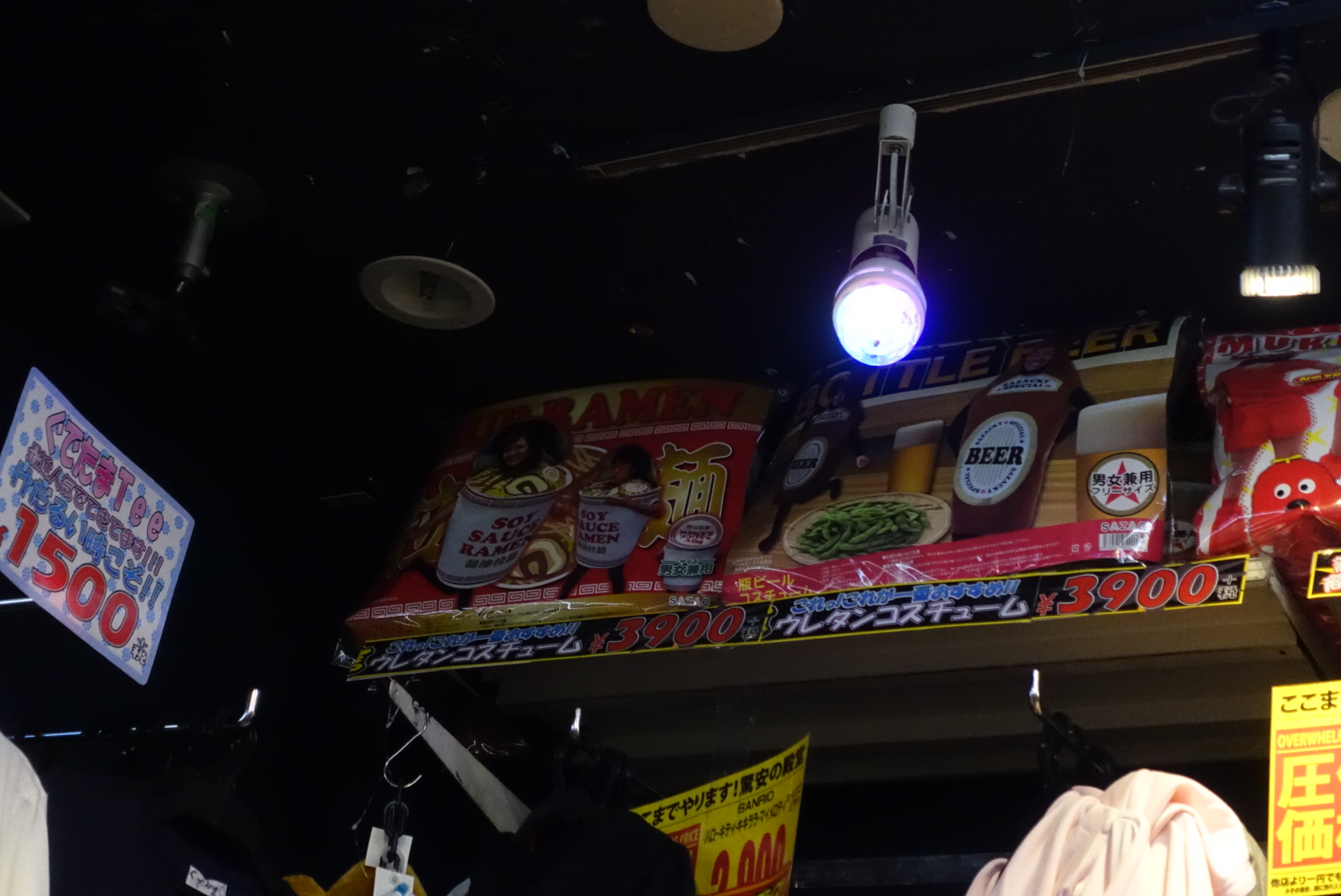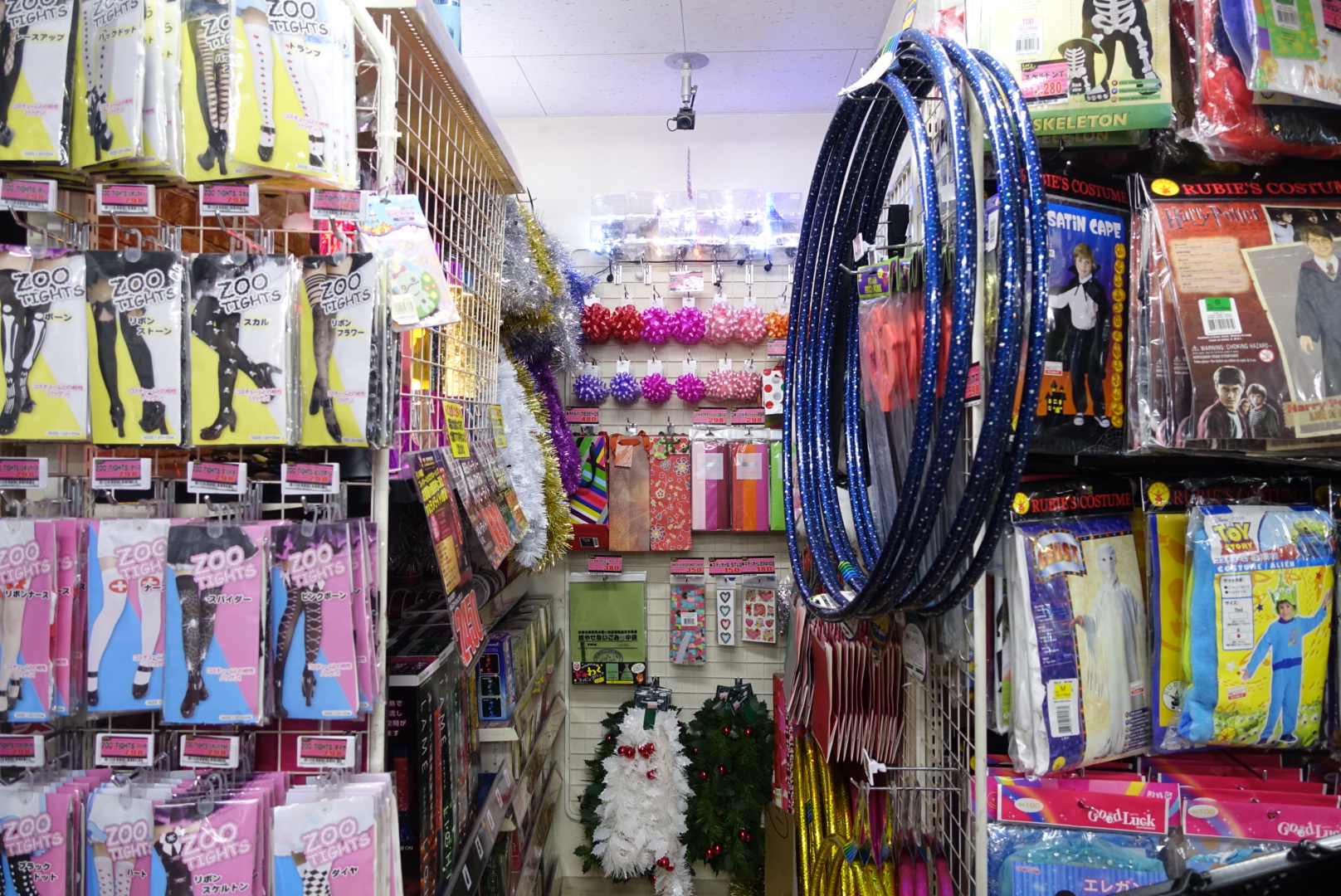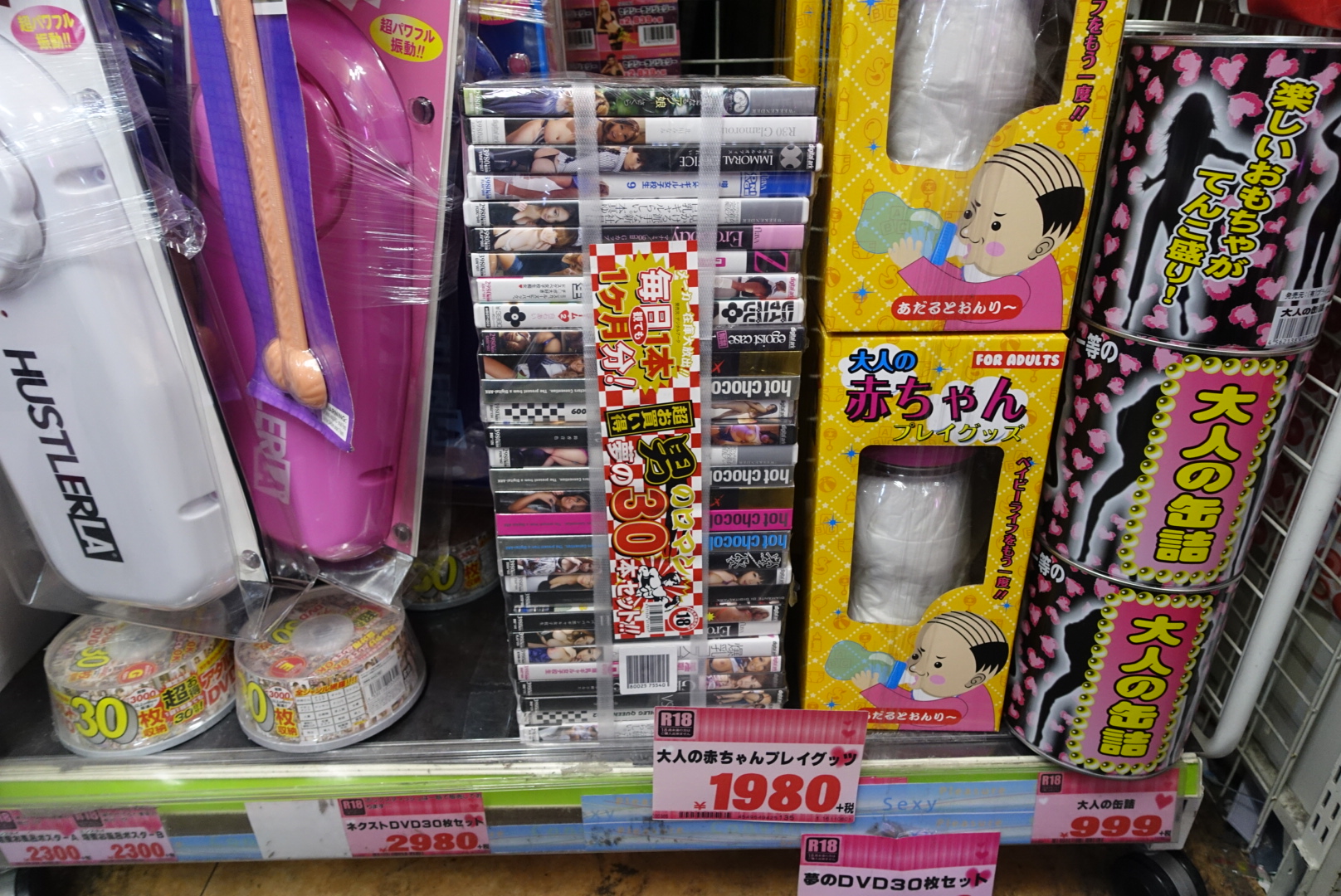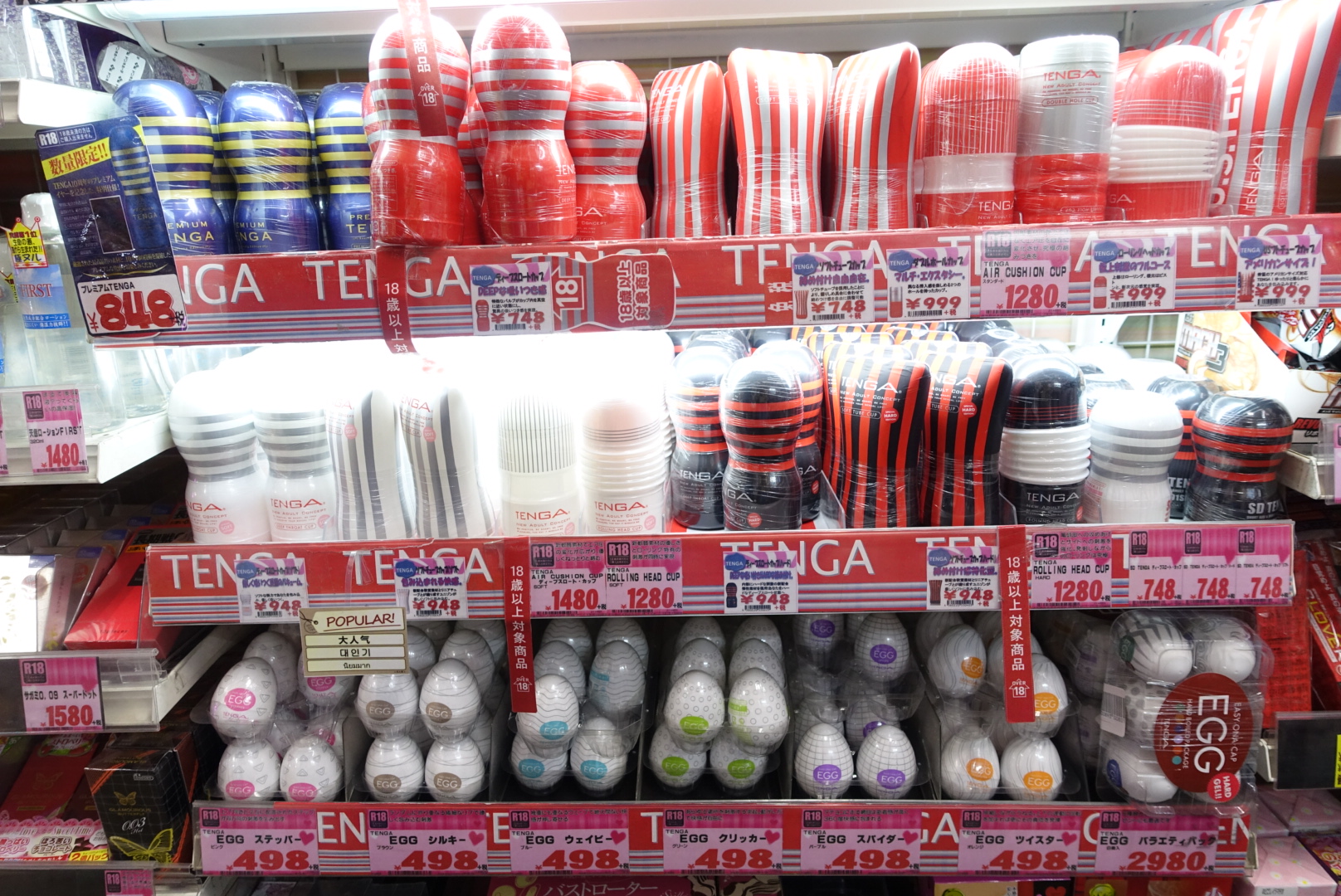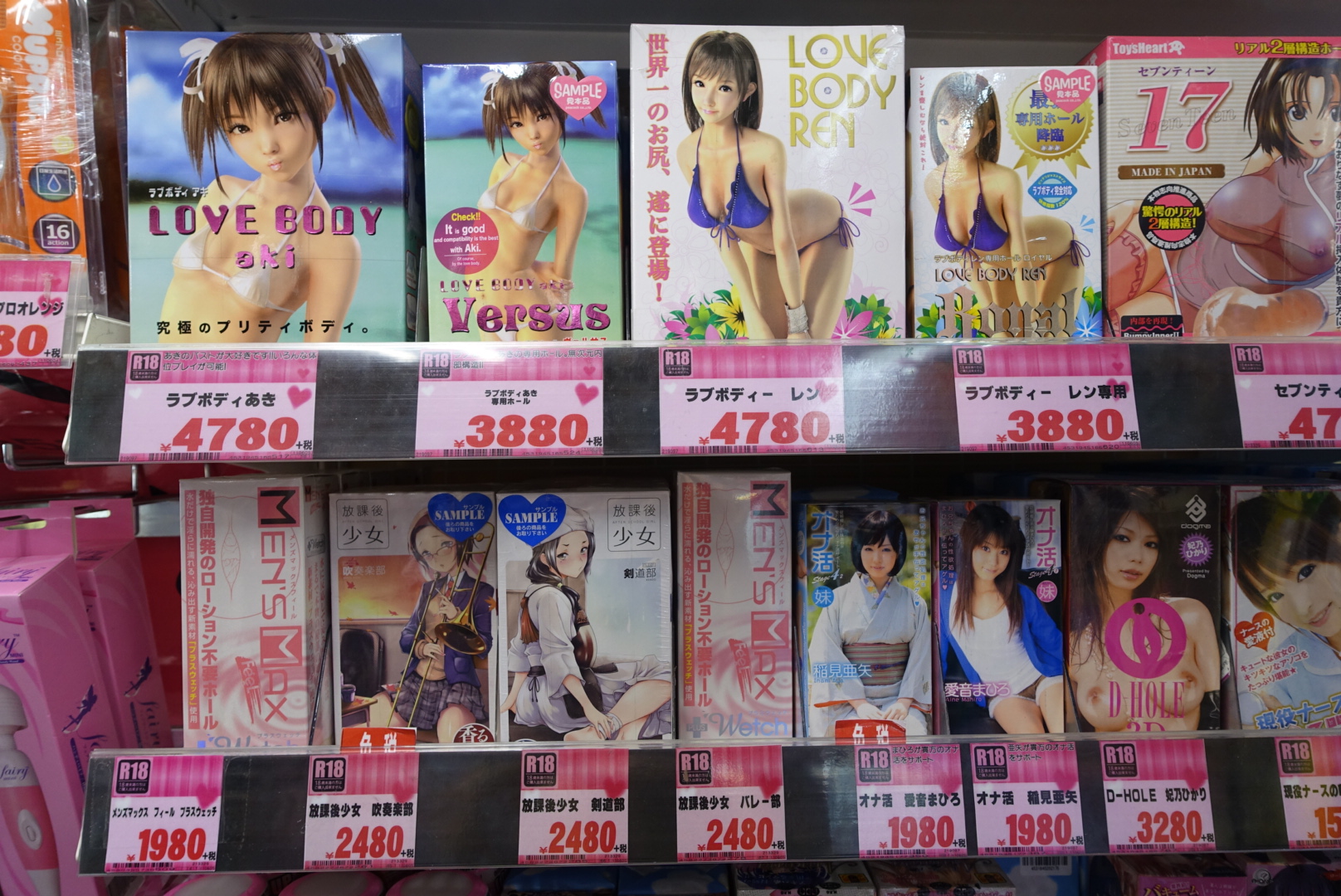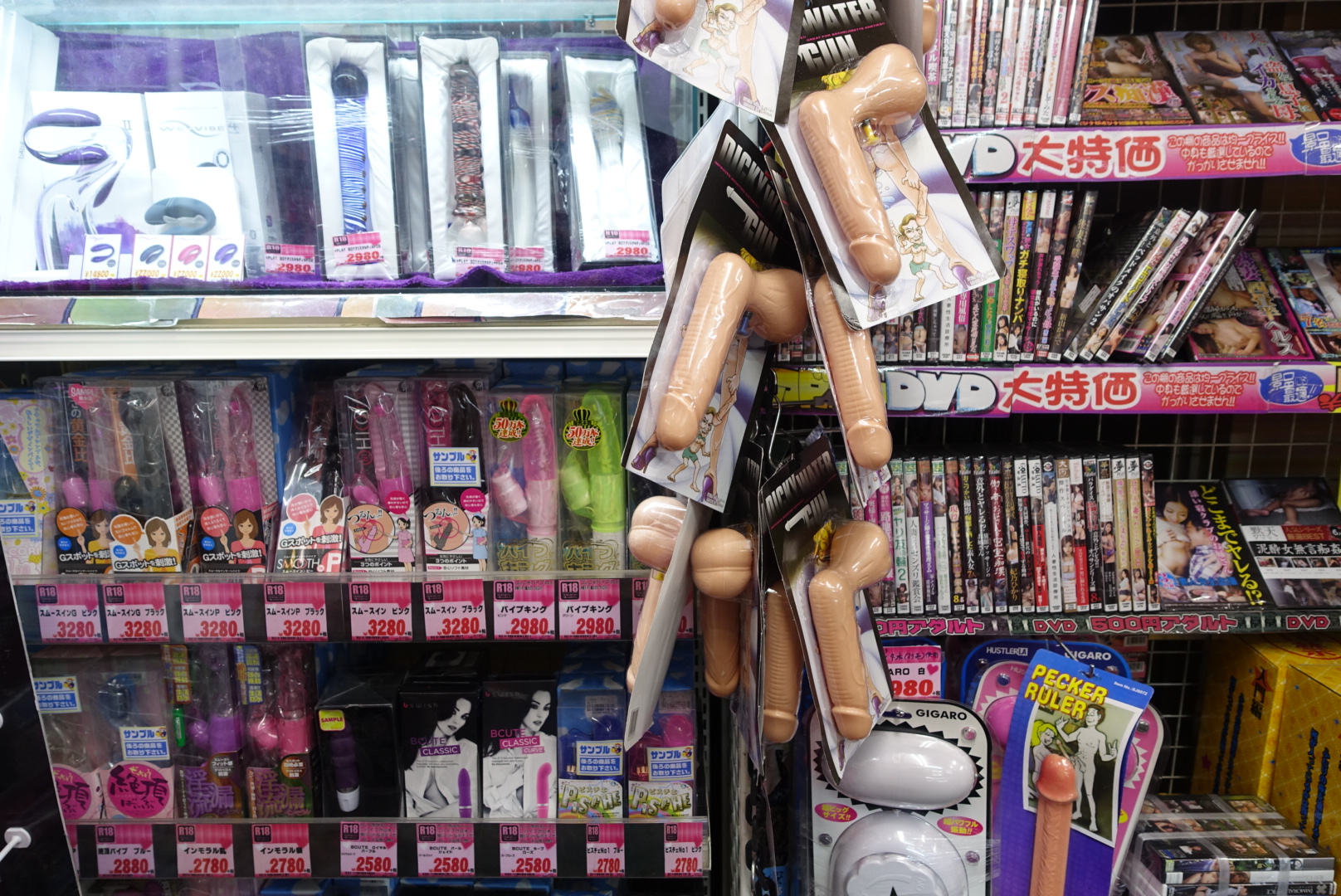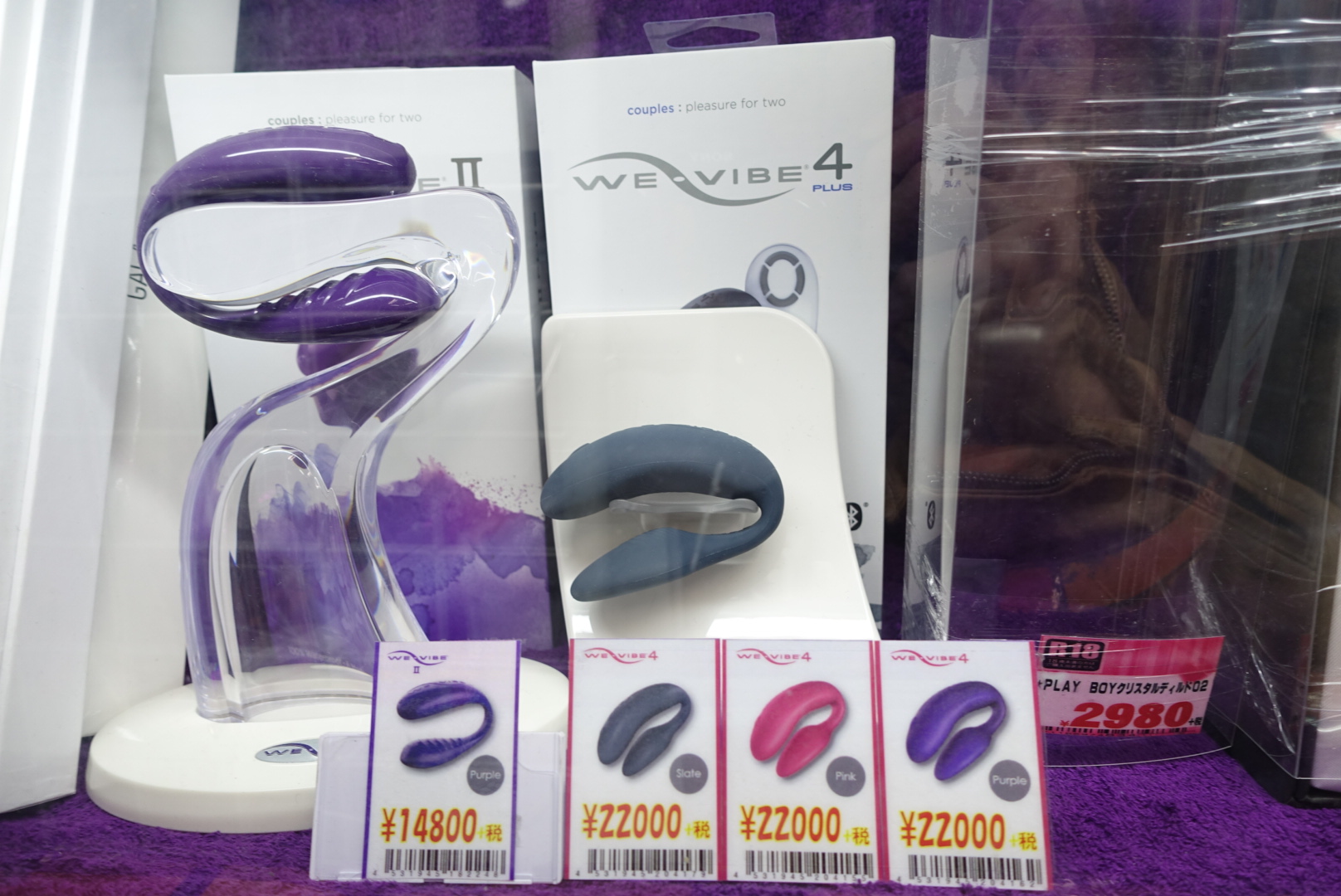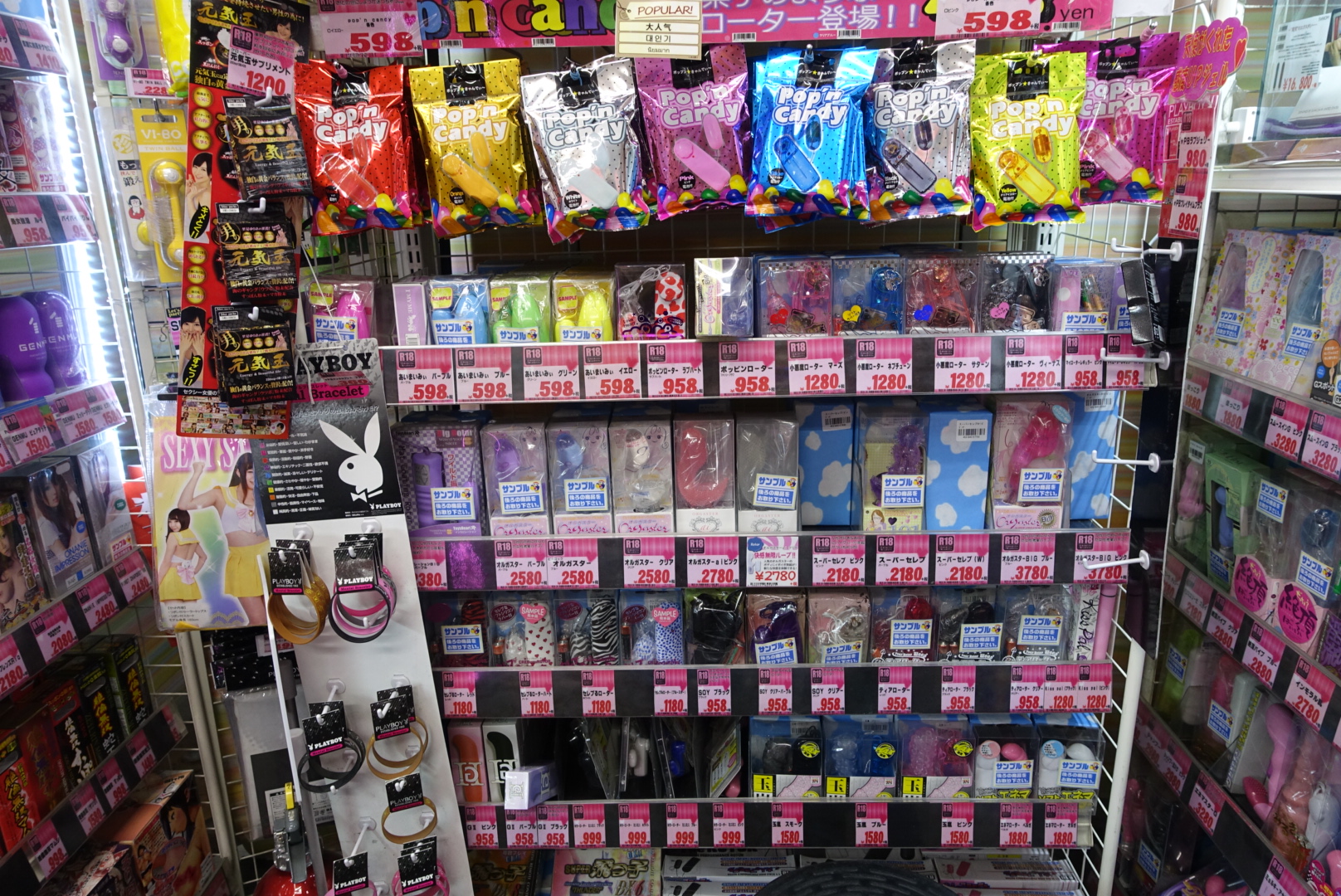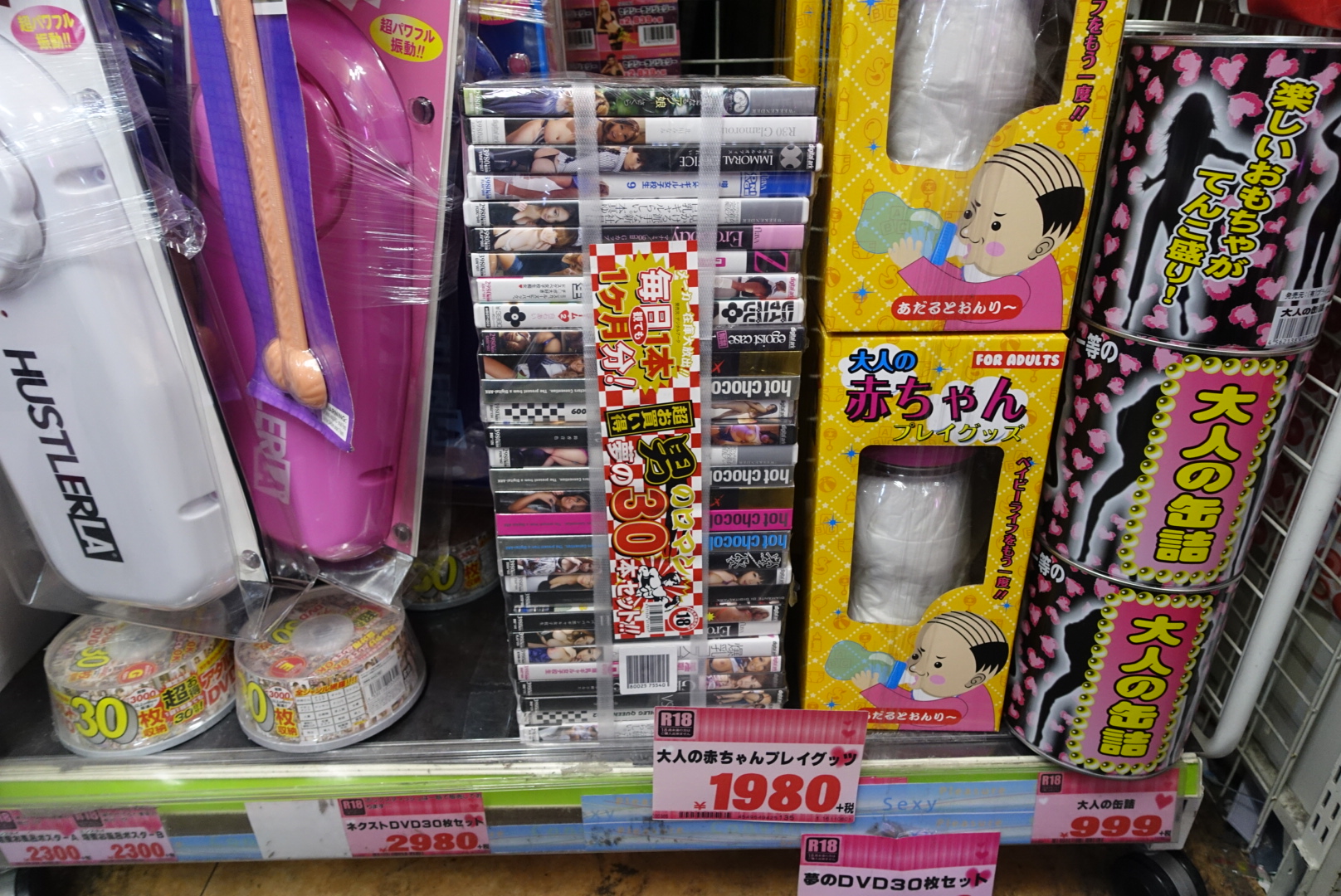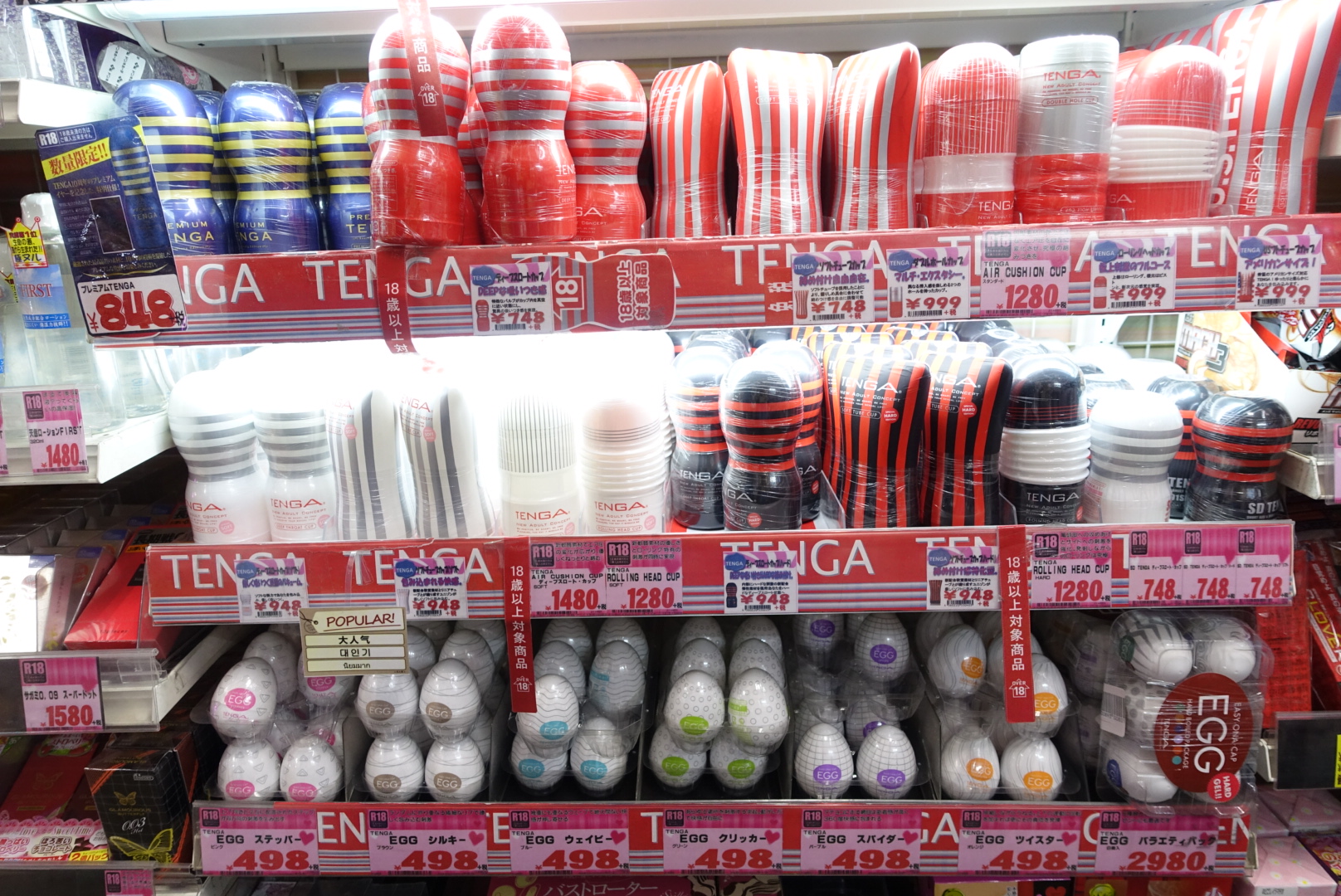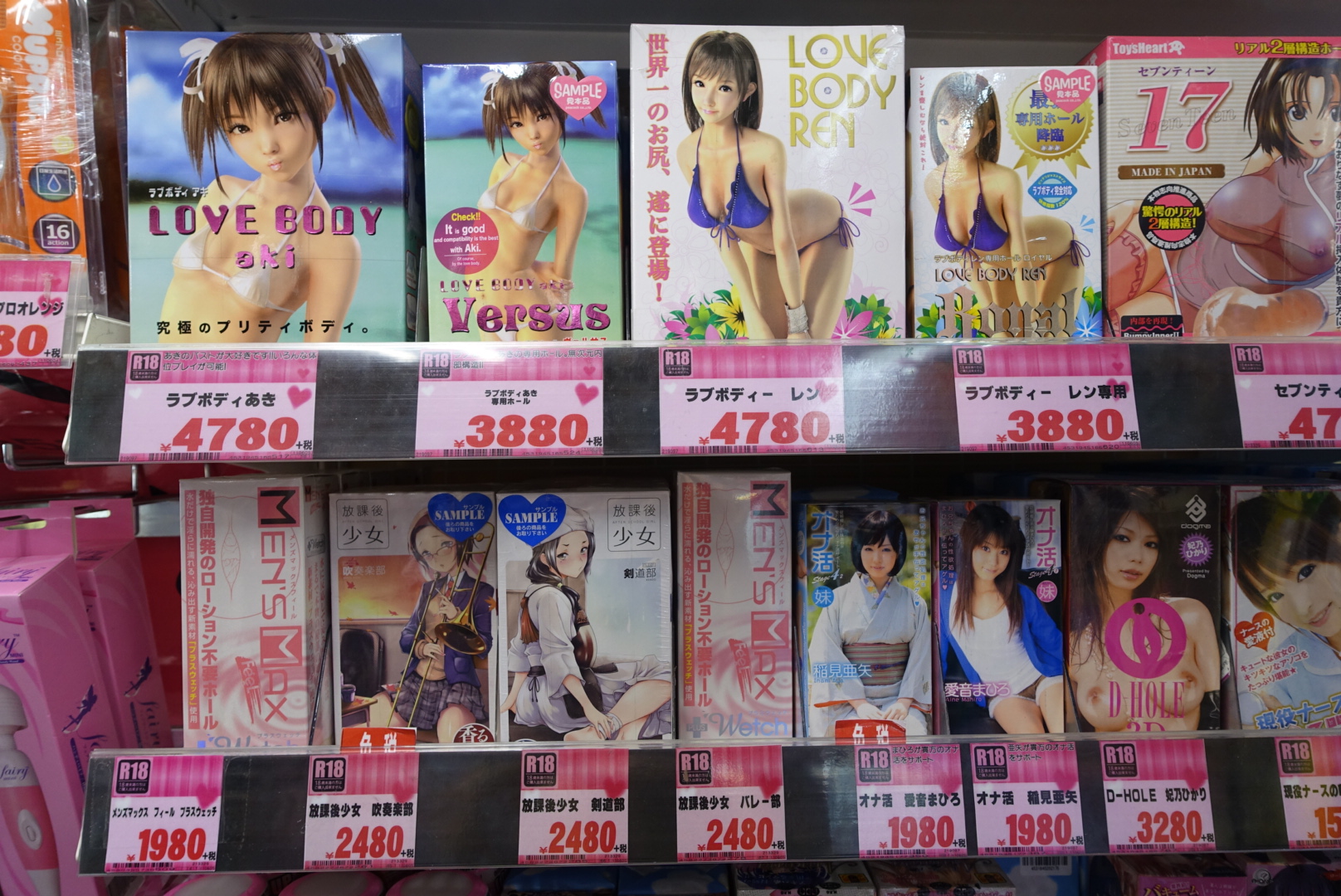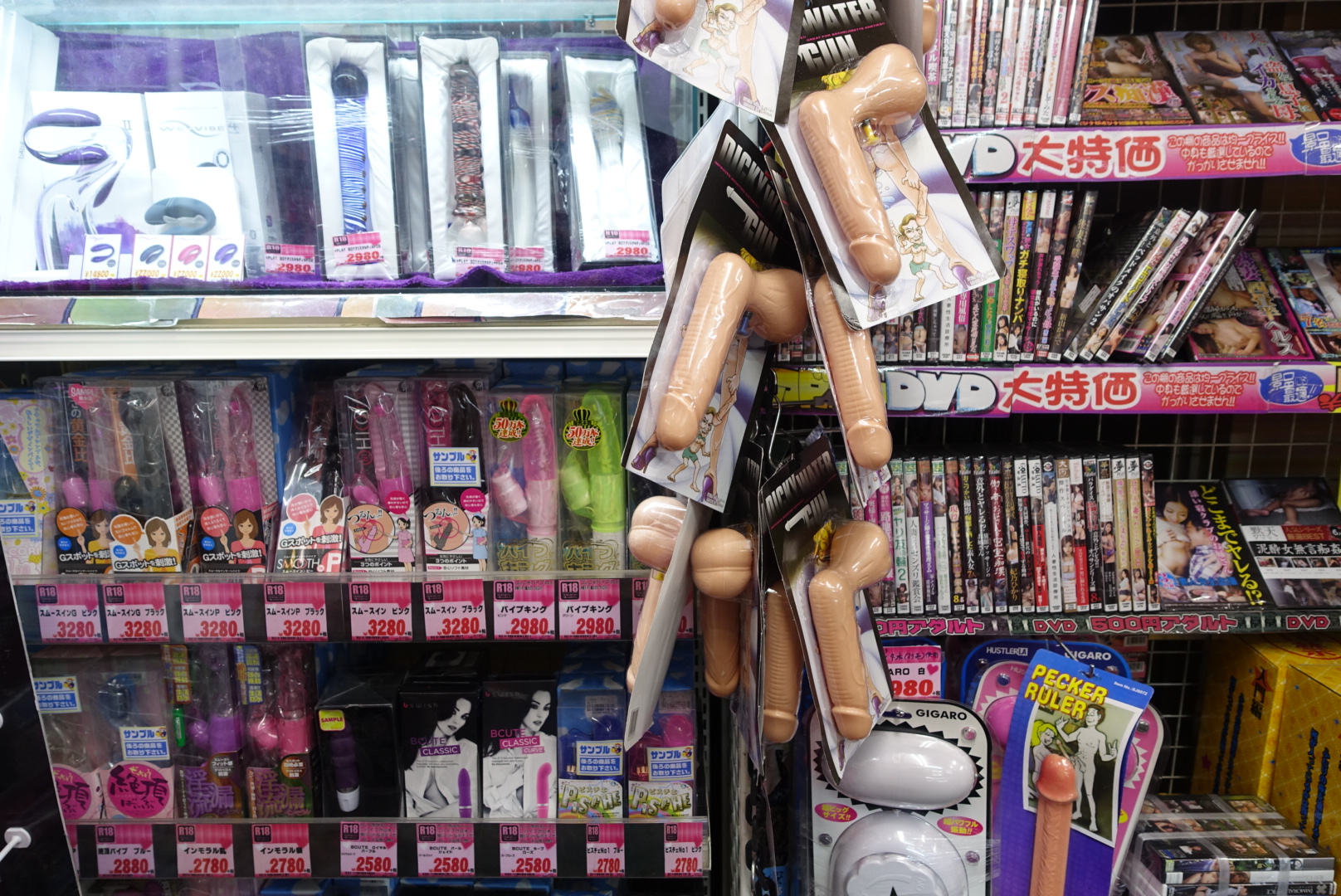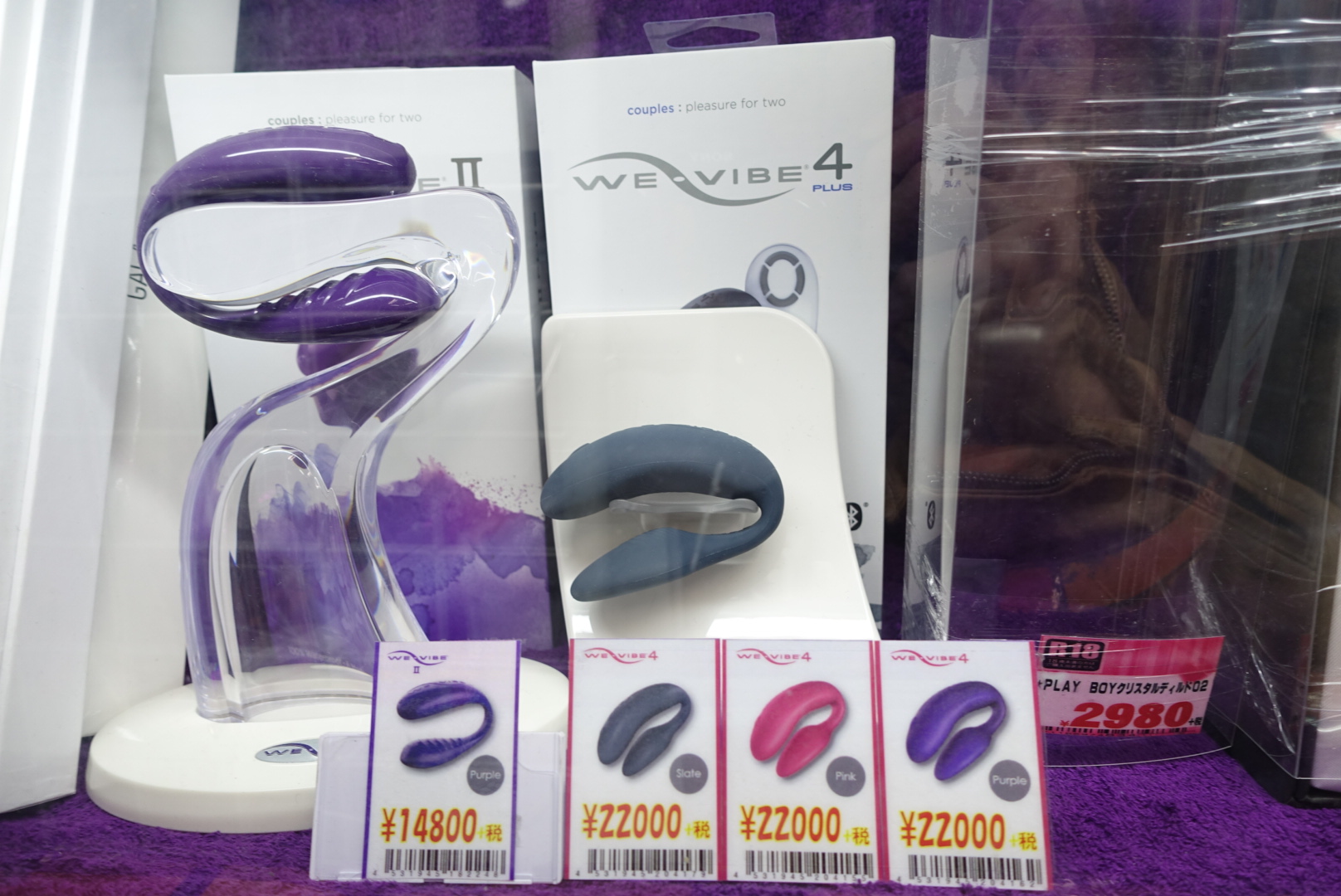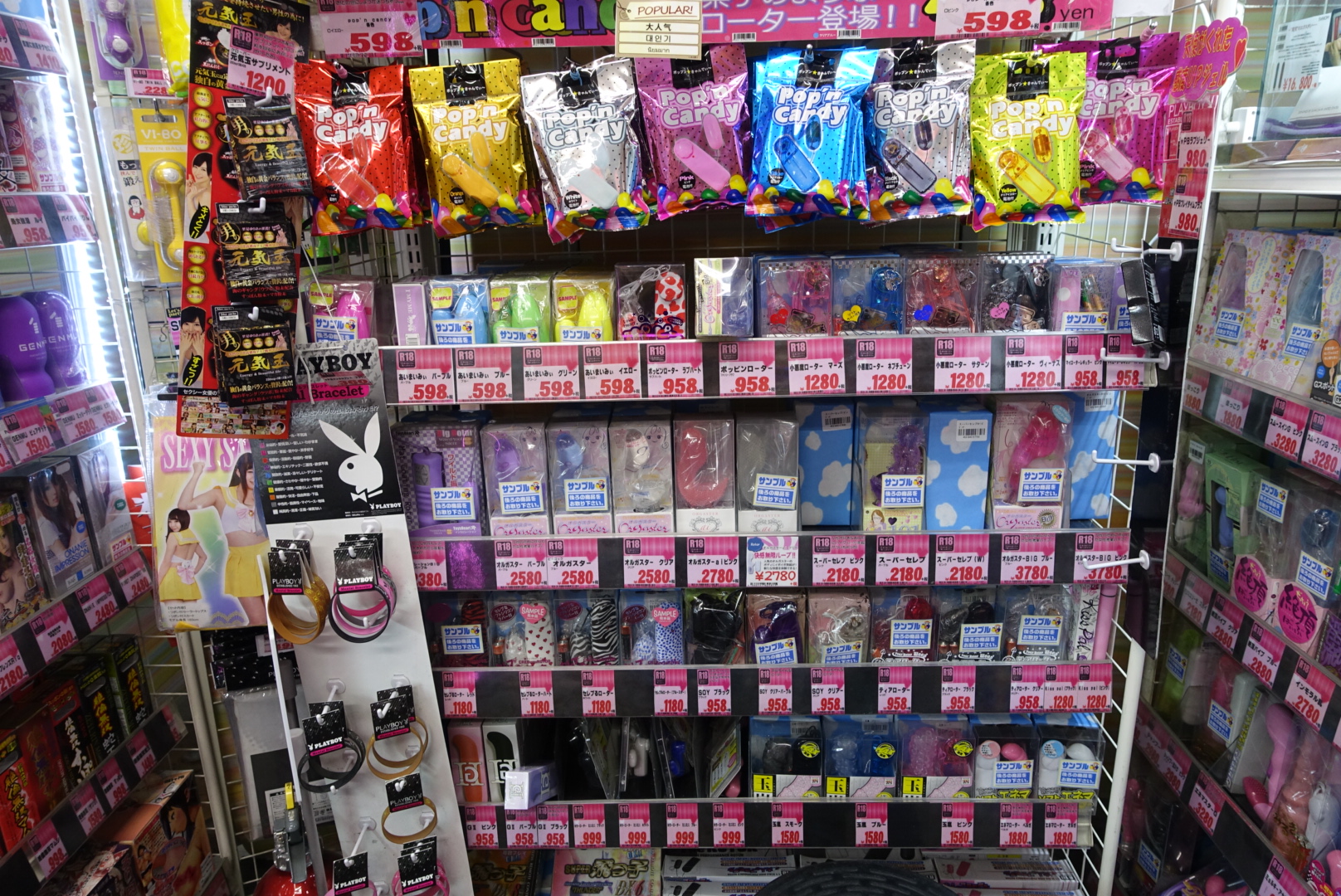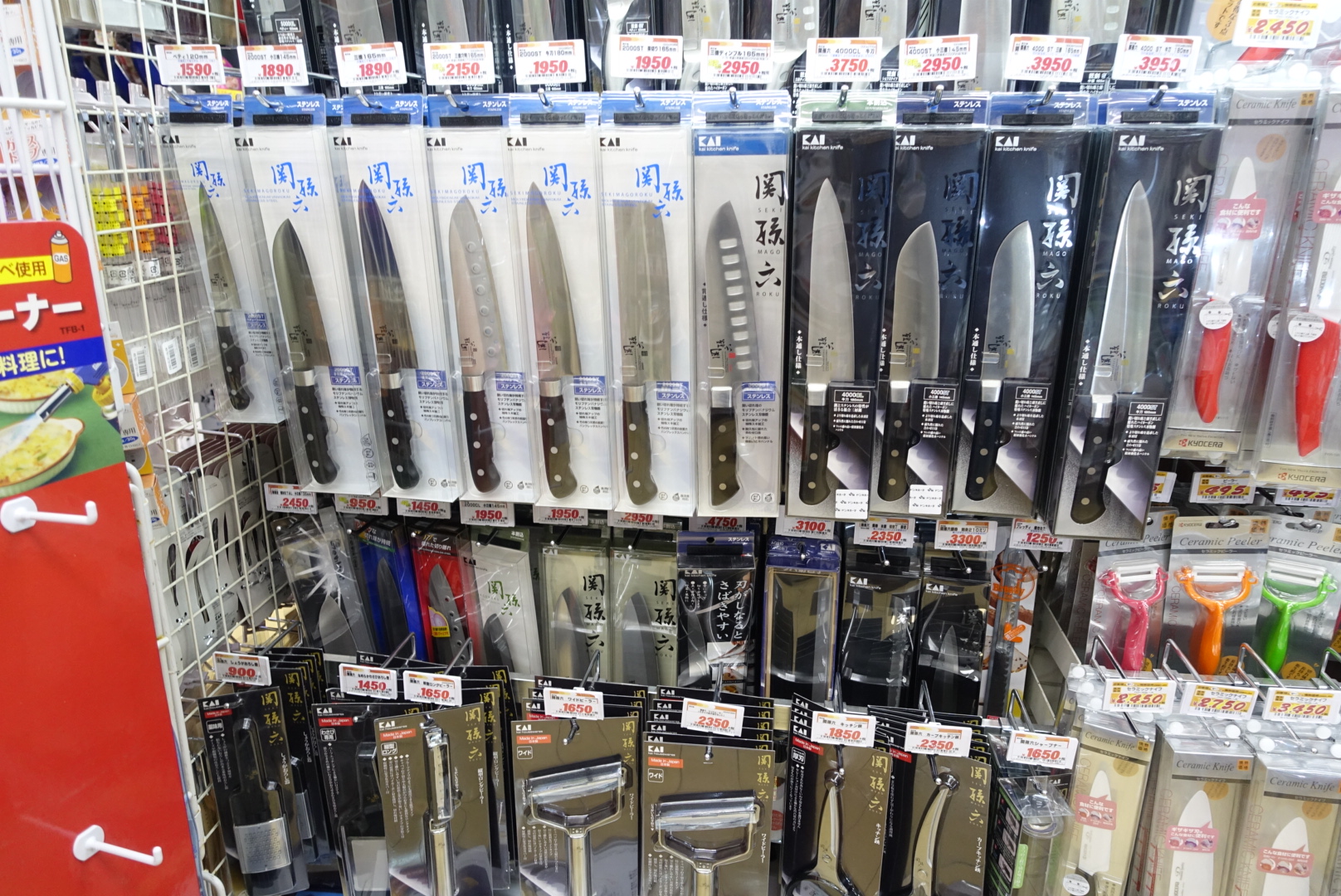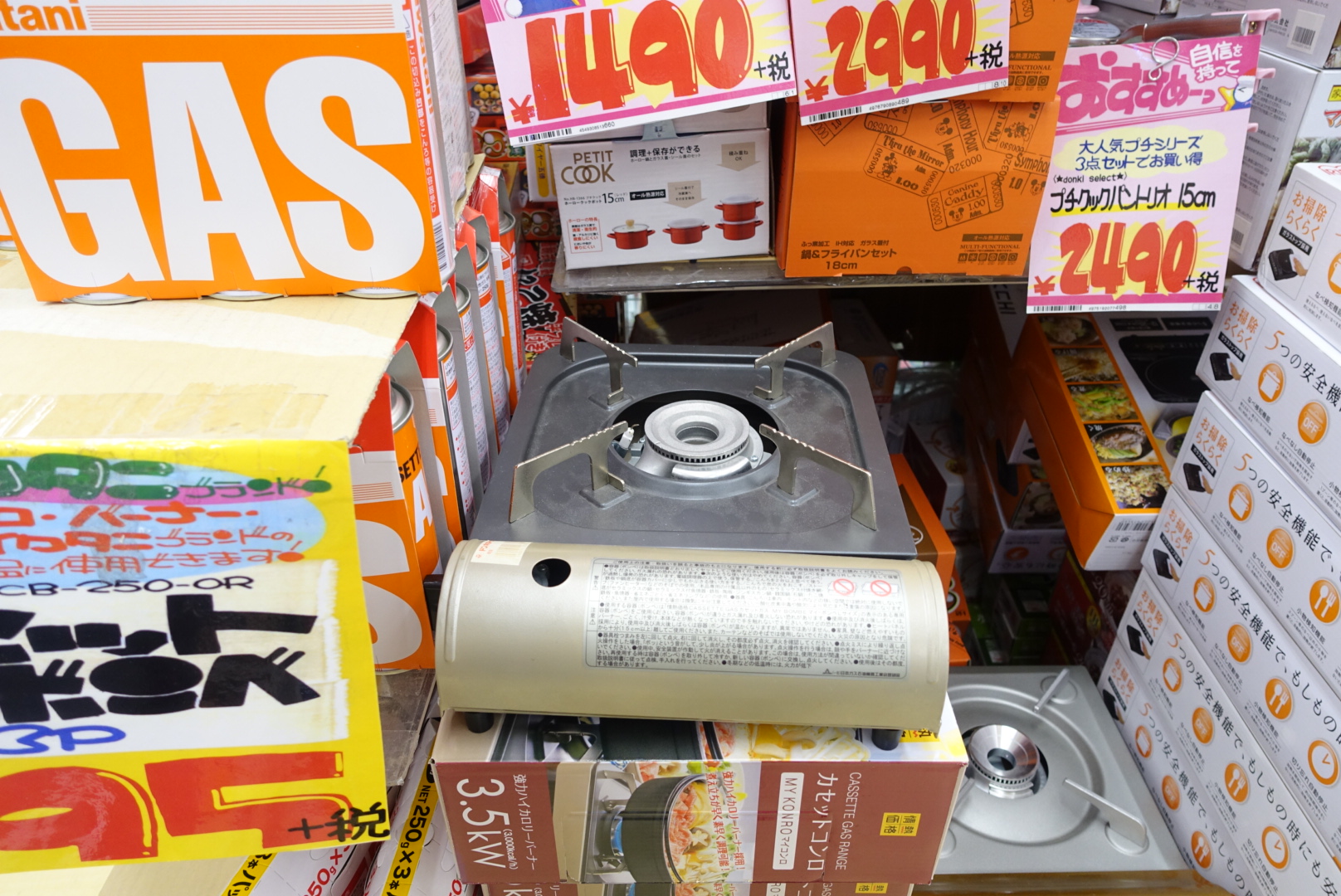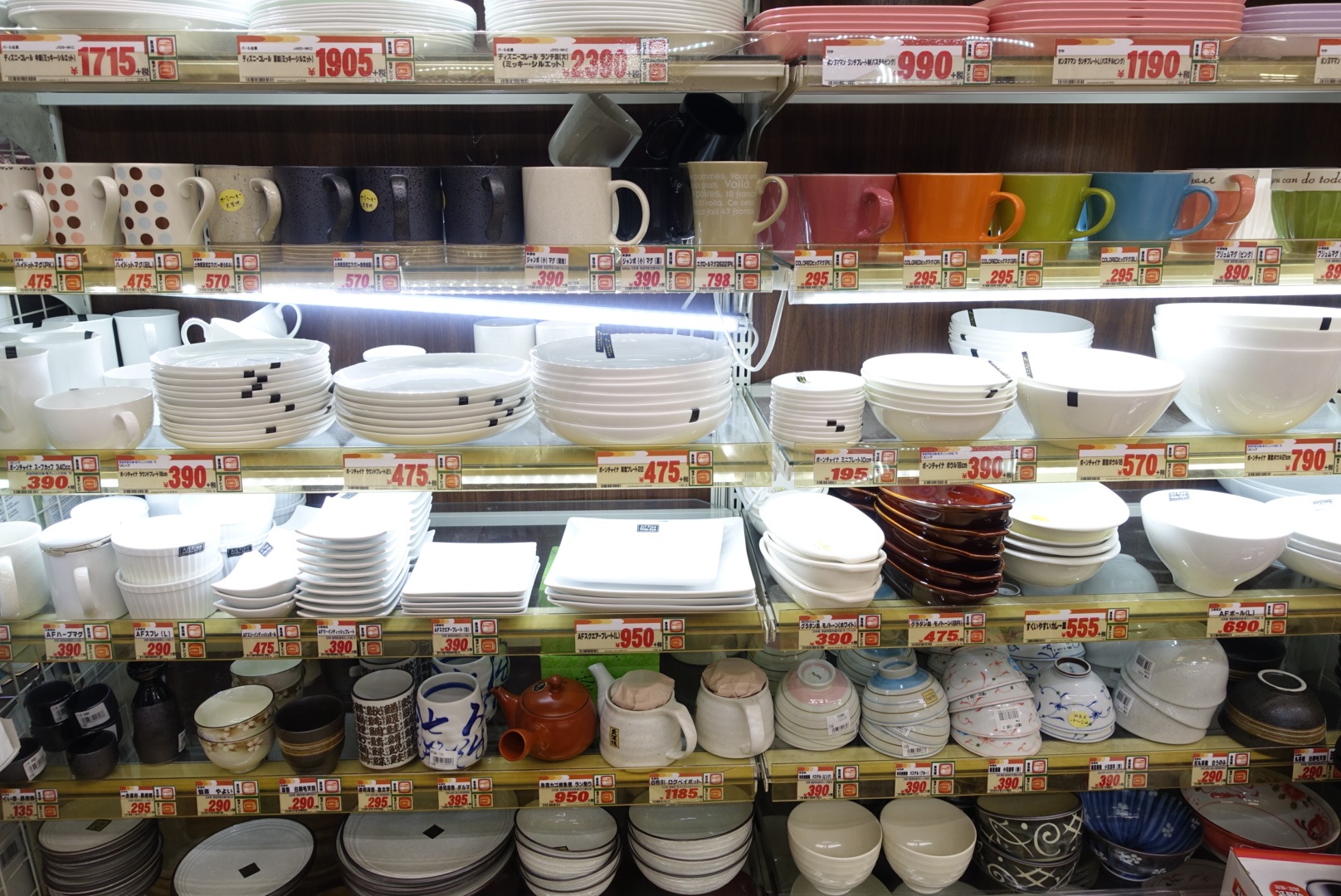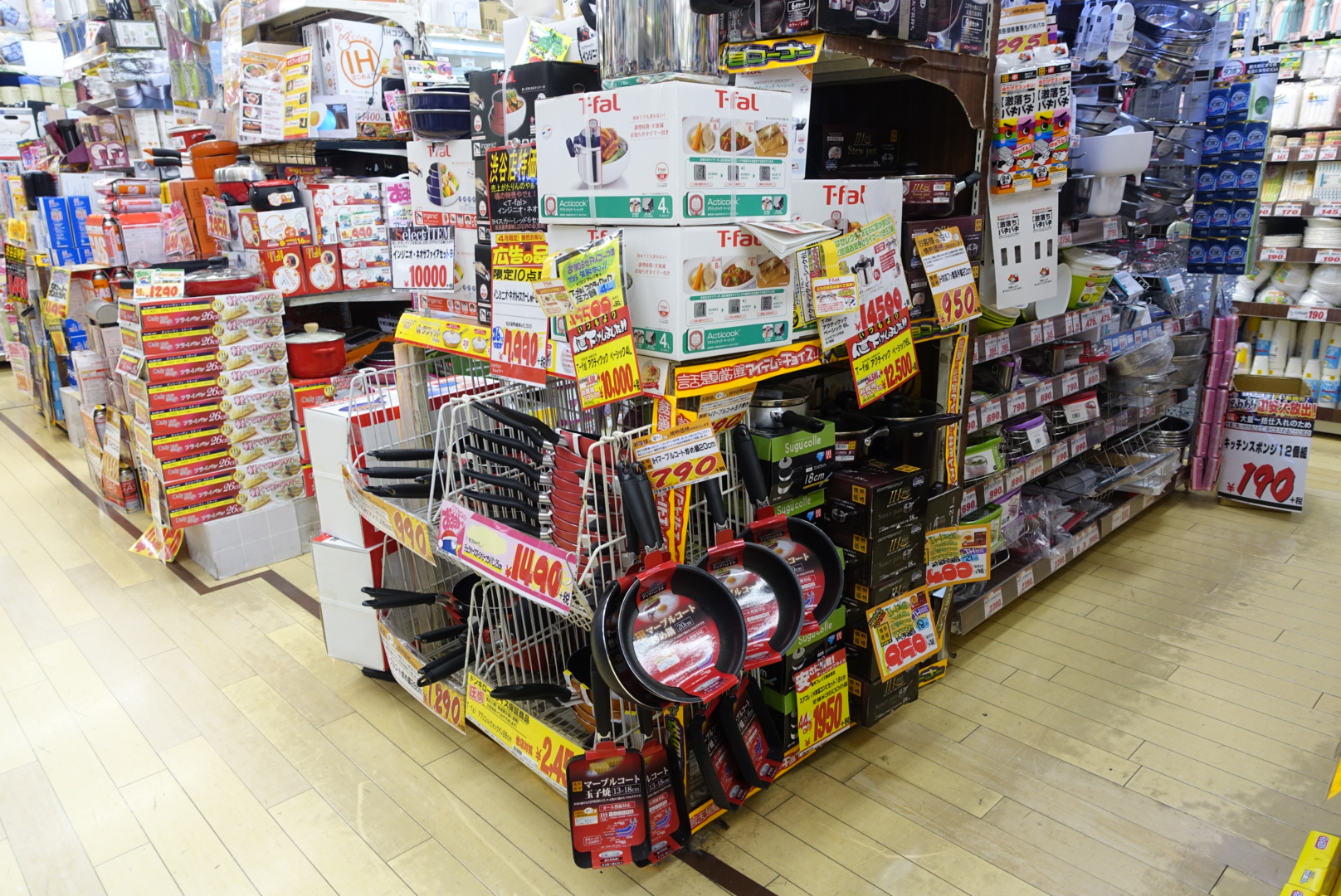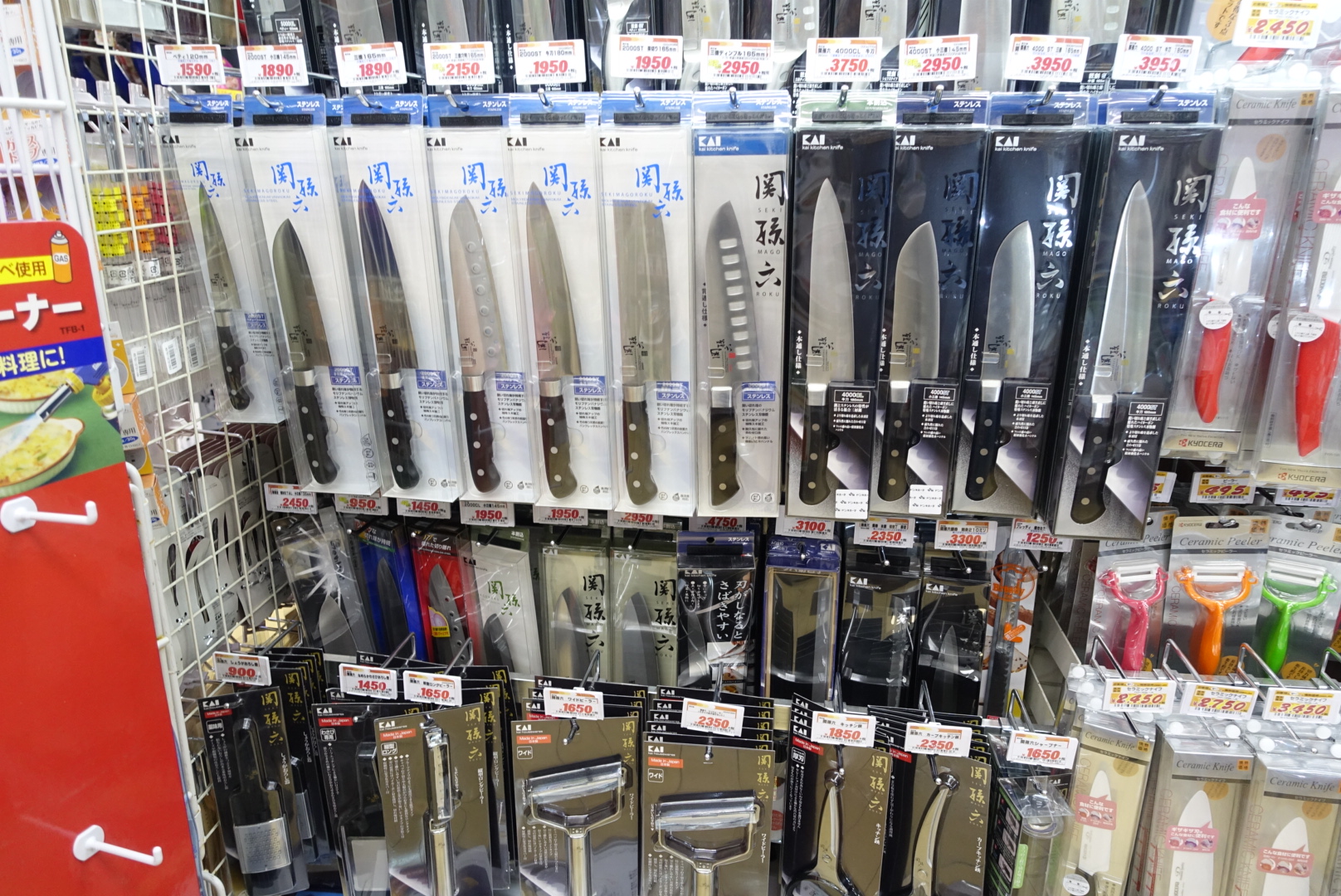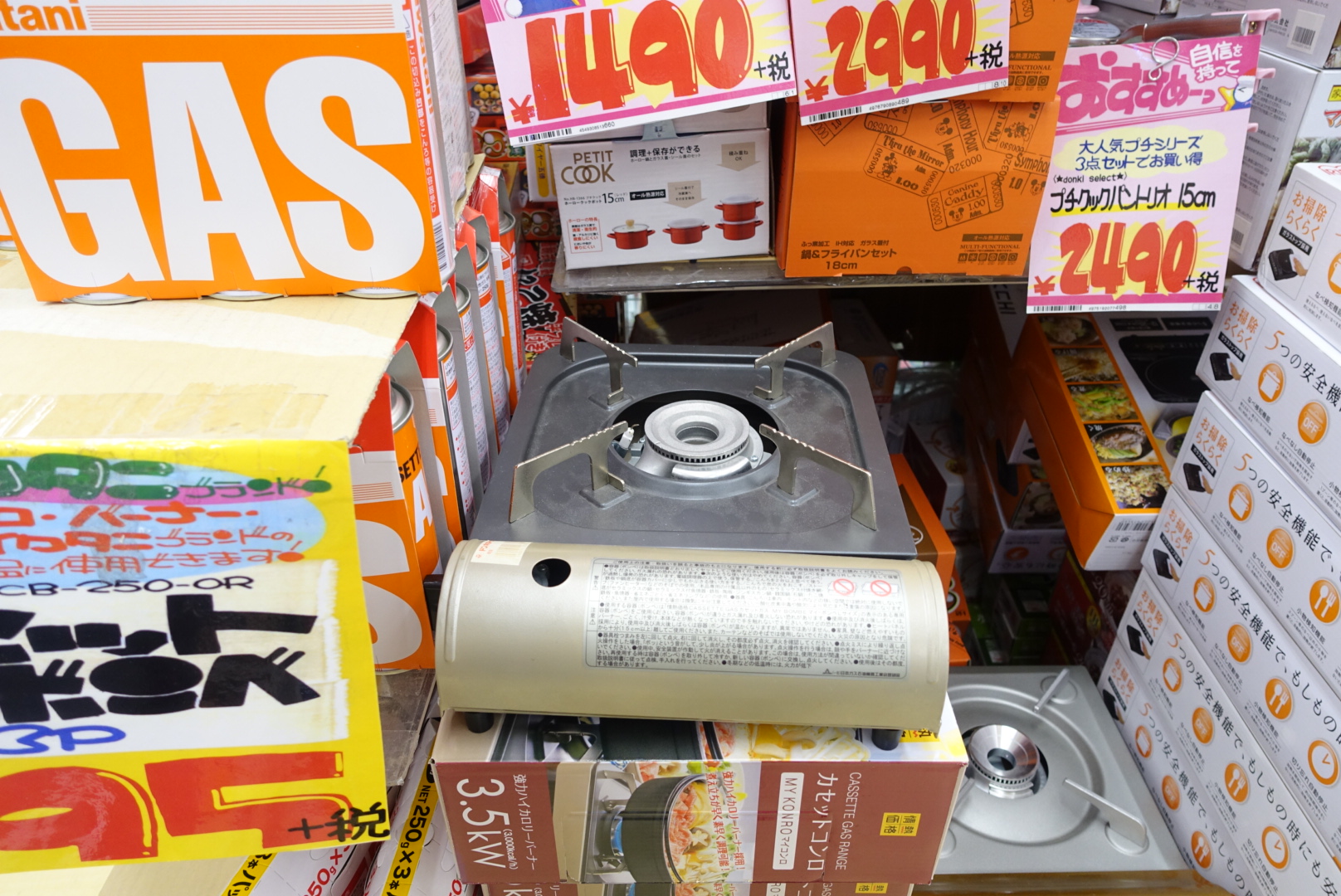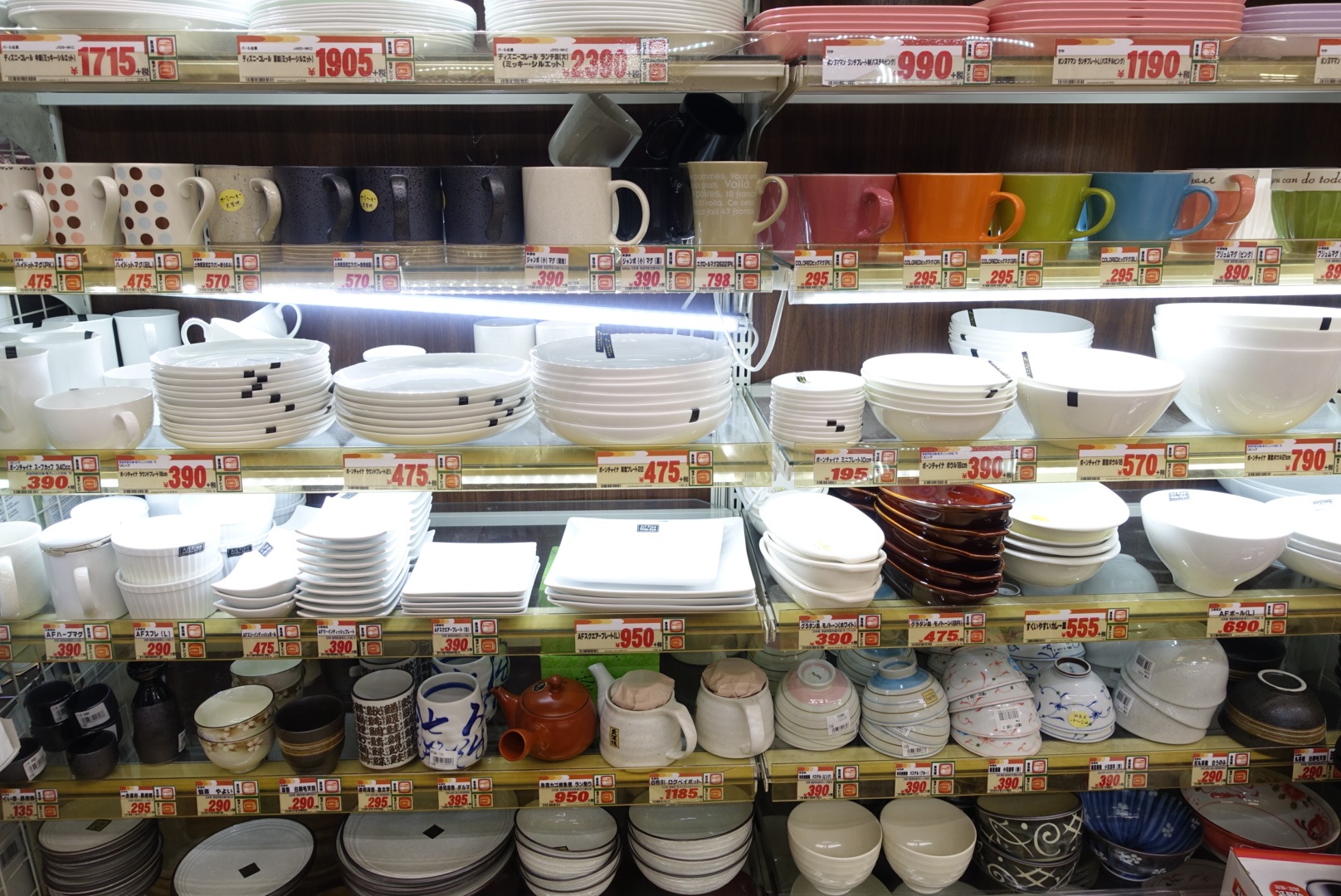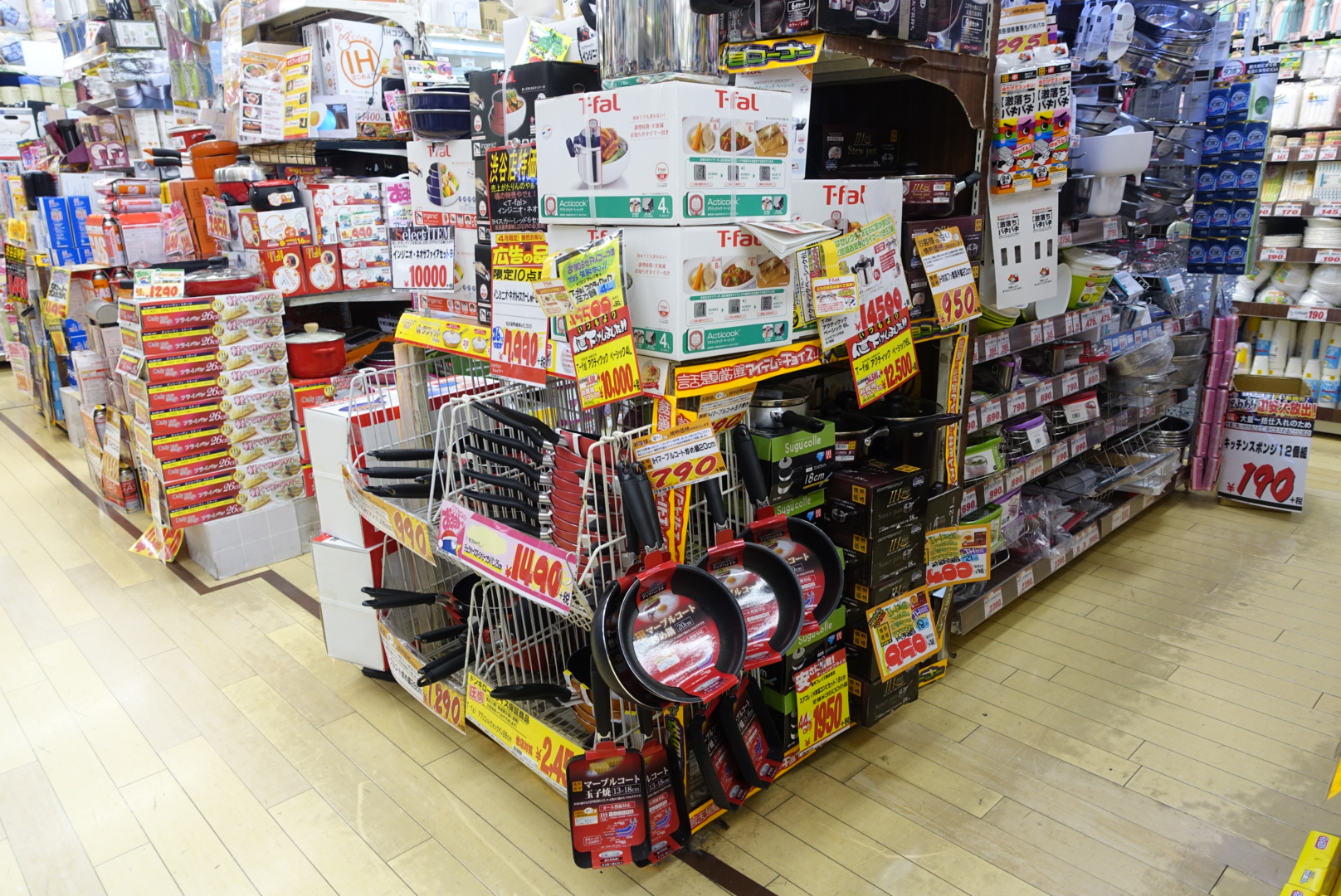 The odd items, miscellaneous and random stuff
So if you can't sleep and have nothing better to do in the middle of the night, you know where to go. *laugh* Happy discovering! Hehe.
STORE DETAILS